Calleya Grandis playground is packed full of features suitable for all ages.
The extensive climbing rope structure provides a great ninja course or a "Floor is Lava" challenge.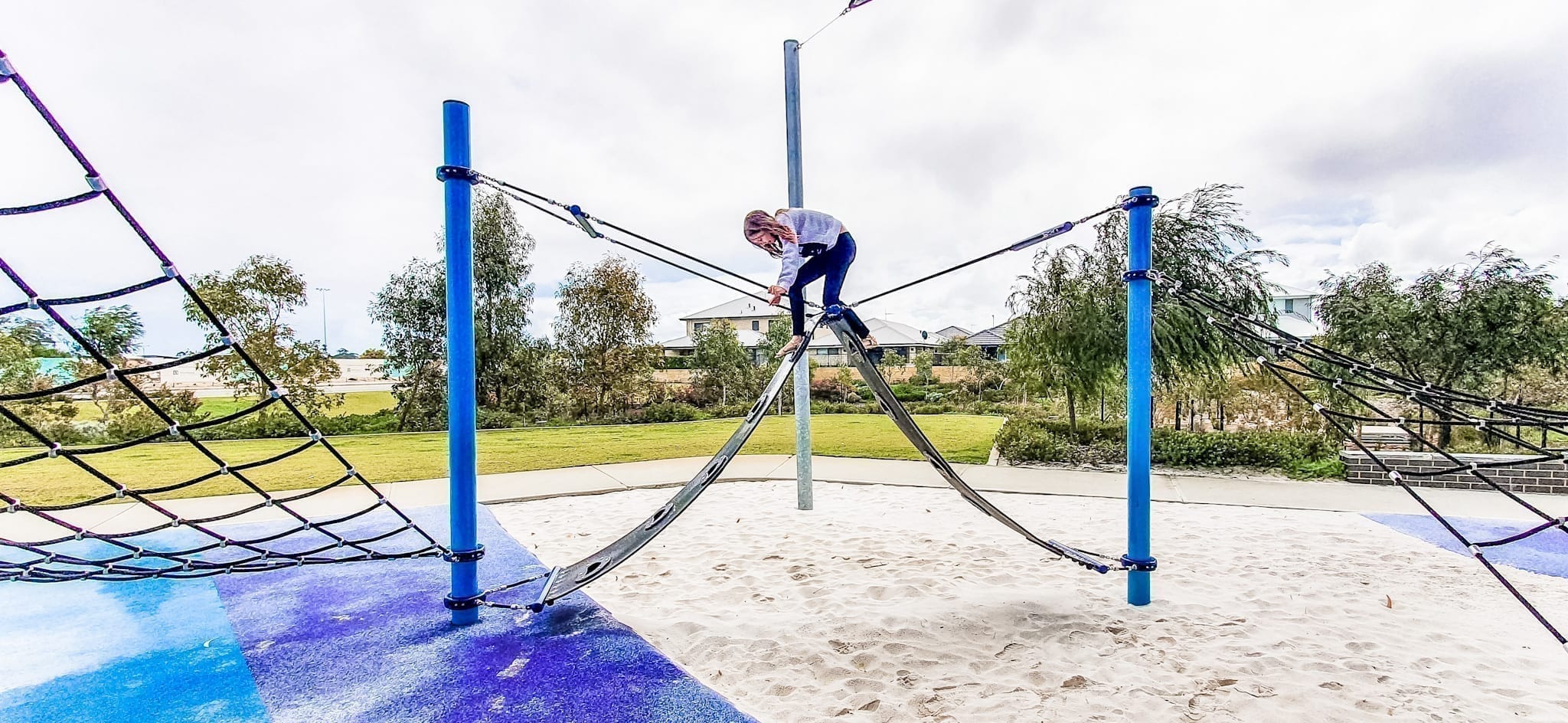 At the end of the ropes challenge, you come across the large tower with a tunnel slide. You can either climb up the net at the side of the treehouse or go up through the funnel net ladder.
The coloured windows in the treehouse look fantastic and give you a pretty cool view of the surrounding playground area before heading down the tunnel slide.
The 3 inground mini trampolines are lots of fun and suitable for all ages.
The Sand Factory is one of the more involved sand pieces we have seen. It includes pulleys, buckets, conveyor belts, scales and stencils. It's a very busy station!
The swing set includes a toddler seat and traditional seat.

Along-side the playground there is a half tennis court and an exercise station with plenty of space for group workouts.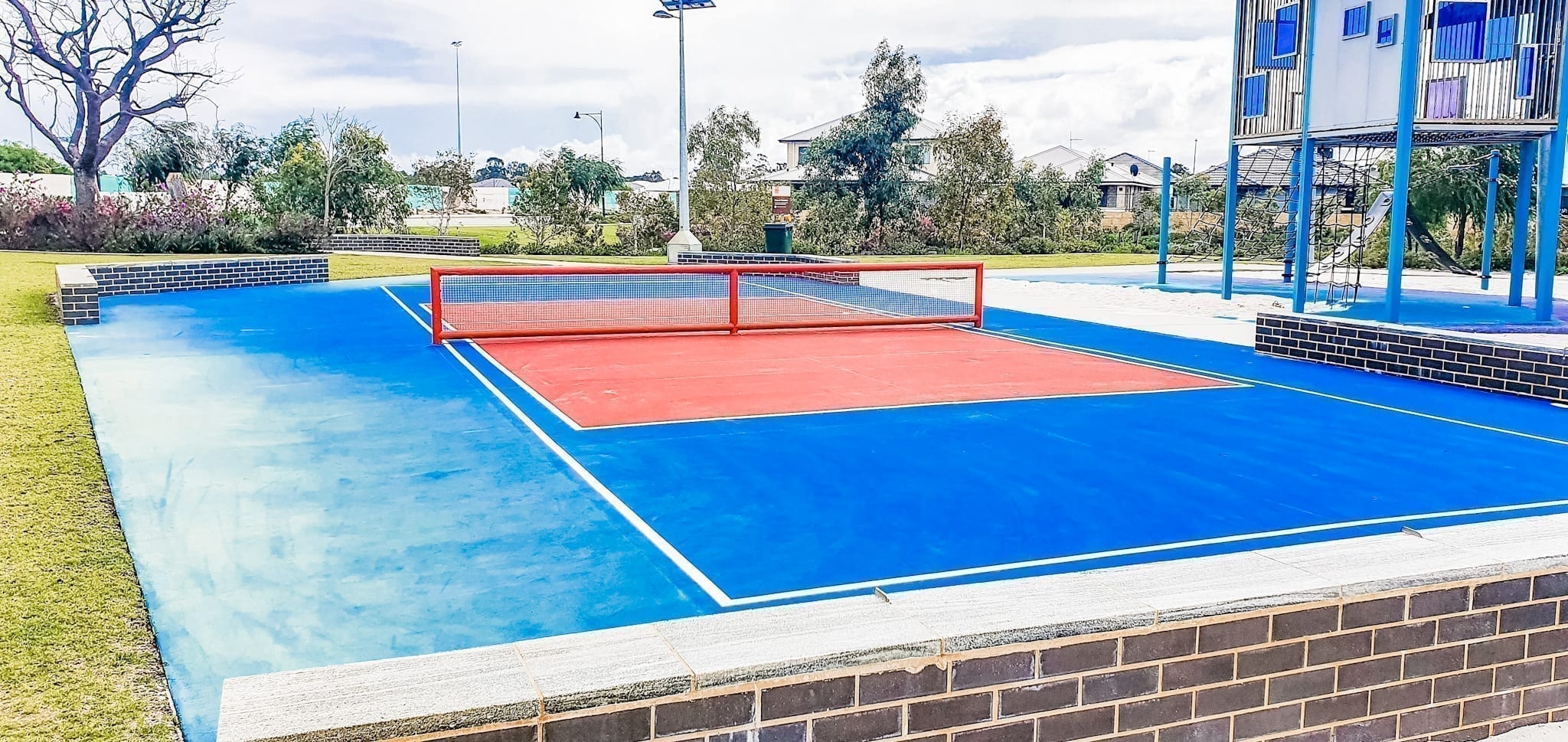 The picnic areas includes double free gas BBQs with plenty of undercover tables and chairs, water fountains and bike racks. There is also plenty of grass space to set up a picnic rug.
There are no public toilets at Calleya Grandis Playground, however there are toilets at Mooba Calleya and the Stocklands Sales Office just down the road, where you can grab a coffee and the best toasted sandwiches around!
Calleya Grandis Playground is a mix of sand, soft mat and concrete footpaths with shade sails over the playground area.
Location
No Records Found
Sorry, no records were found. Please adjust your search criteria and try again.
Google Map Not Loaded
Sorry, unable to load Google Maps API.
Member Reviews