In a hidden pocket of Hillarys, lies a freshly revamped kids playground set amongst the leafy trees and green lawns of Broadbeach Park. This picturesque park boasts a gorgeous lake with black swans and ducks gliding on its tranquil water, and pretty pathways to walk and scoot on.
Broadbeach Park's best feature is a flying fox that picks up impressive speed as the kids zoom down its rail. Both launch pads are softfall surfaces and there is plenty of soft sand between them to cushion any falls. The flying fox is a firm favourite for the older kids and generally results in an excitable queue of kids waiting their turn.
The main play equipment is also sand-based with a low limestone retaining wall around it. There are two play frames – one in the shape of a pirate ship which is higher and has more climbing challenges, and one for toddlers with easy reach steps and safer heights to deal with.
The big ship-shaped playframe has a skull and crossbones emblem on it, making this a good park for a pirate themed birthday party! It features a twisty slide, a climbing wall with footrests, three hanging rubber ropes, two tunnels, round ship windows and two steering wheels at the highest point for pirates to guide the ship… The only way to access this play frame is via the climbing wall or a ladder with large gaps.
The toddler playframe features a shop front or house area for roleplaying fun. It has steps leading up to a safe platform with a car steering wheel and a straight slide down to the sand. Down below, another two car steering wheels can be used to have a pretend race. There is also a colourful game of noughts and crosses.
One lone rocker features a seal with a ball, keeping to the nautical theme.

Finally, a large round basket swing allows for some swinging fun – up to four children can fit on it a time.
Two picnic tables can be found alongside the playground – both with roof shading. There are also two gas BBQs available for use, making this a lovely spot for a family breaky or sausage sizzle.
Another great feature of Broadbeach Park is a basketball hoop for older kids. There is also plenty of grass area for a soccer ball to be kicked around.
Supervision of small kids that like to wander is vital as there is partially hidden access to the edge of the lake water about 50m from the playground.
Don't forget to bring your scooters or bikes to make use of the pathways that loop their way around the small lake.
The playground is set away from the road down a small incline, but again be careful if your child likes to wander off. There is parking along the road.
There are currently no shade sails over the play equipment and no toilets in the park.
Find more playgrounds in Perth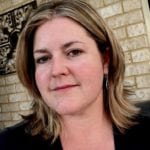 Georgia Millad is a busy mum of two gorgeous girls. She contributes reviews of kid-friendly places and events around Perth, and has a mild obsession with grammar rules and spelling. Georgia has recently qualified as an EA, expanding on her mum skills to support kids in the classroom.
Location
No Records Found
Sorry, no records were found. Please adjust your search criteria and try again.
Google Map Not Loaded
Sorry, unable to load Google Maps API.
Member Reviews