Stella Maris Drive, Beresford
After a long 2 year wait with the foreshore being closed the new park was officially opened in October 2019. Situated at the northern end of Geraldton, just up from the Geraldton Museum, Beresford Foreshore Park is a great place to stop in on your next road trip. The park hugs the beach and features an awesome playground.
The fully fenced playground is aimed more for younger kids (under 10) and has a nautical theme with a big wooden boat taking centre stage.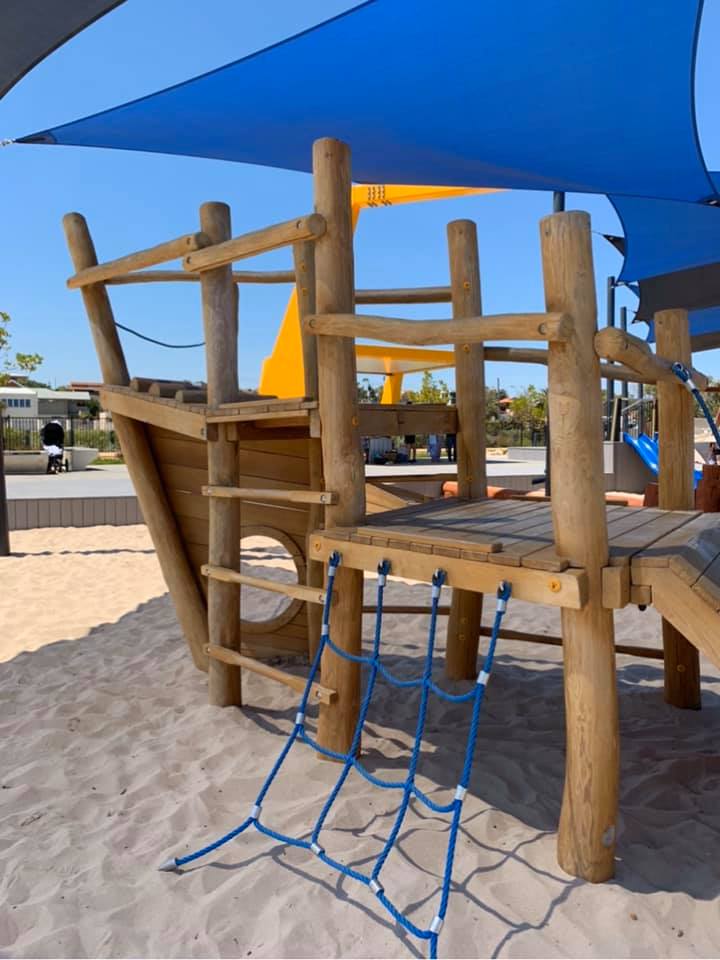 There is quite a variety of climbing equipment and obstacles, including balancing logs, ropes to swing from and rock climbing walls.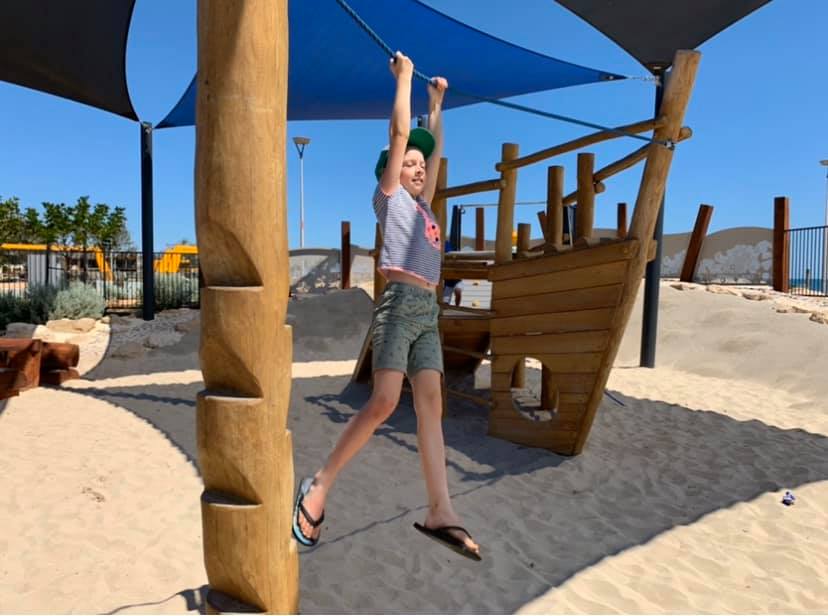 There's a small slide accessed by "soft fall" hill instead of ladders and one accessed by some gentle stairs.
Some swings are on one side next to a rope net.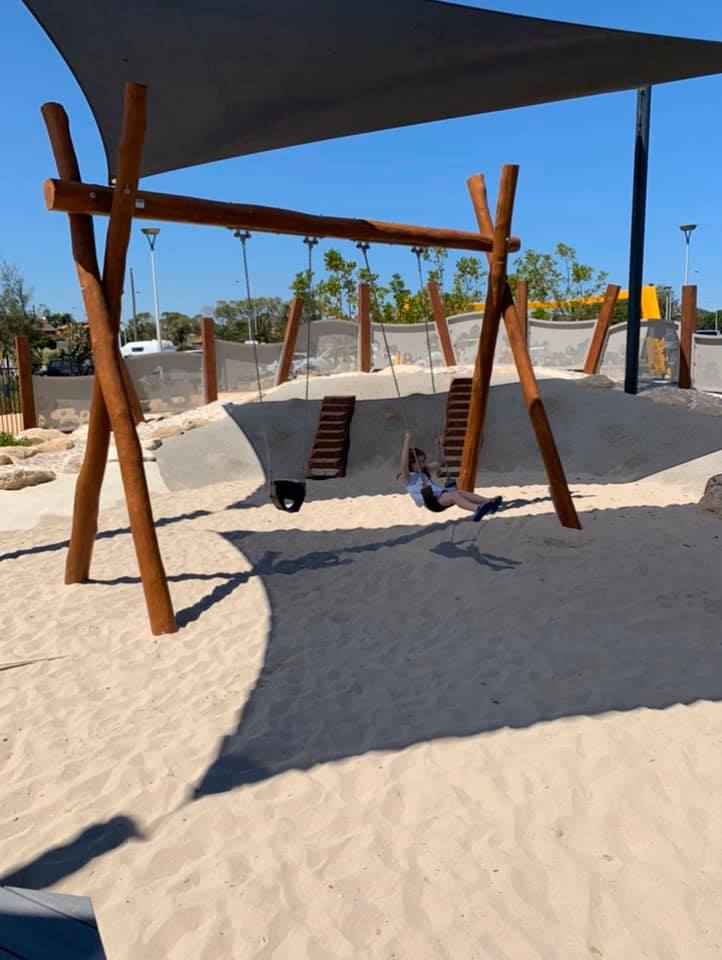 Most of the playground has shade sails over it and white sand underneath (bring bug spray though as there were quite a few sand flies when we visited). Overlooking the playground is a raised decked area with seating for Mum and Dad to keep a bird's-eye view of the kids.
The playground is surrounded by parkland and grass. The trees are still young but in future years there will be plenty of shade. The extra-wide footpaths make bike riding and scootering easy for kids.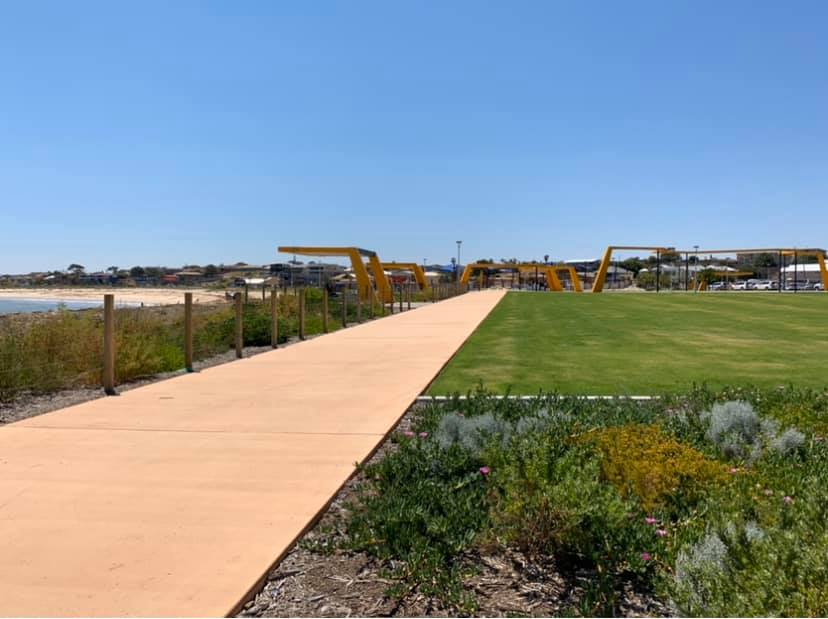 There are picnic tables with BBQs, and toilet facilities. To the south of the playground is a lovely memorial to organ donators, and to the north is a coastal walkway with more seating and artworks to discover along the beach. Next to the park are some daybeds to relax on and watch the water. The beach here is fairly protected as the park sits in a bay.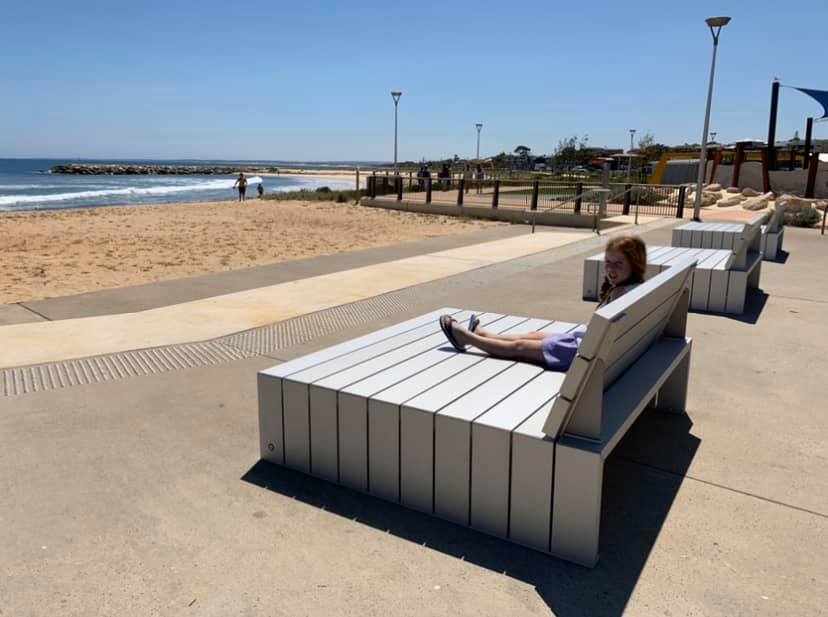 The carpark for the playground is at the end of Stella Maris Drive, Beresford, and is accessed to the south of the park.
Beresford Foreshore Park, Geraldton
Location
No Records Found
Sorry, no records were found. Please adjust your search criteria and try again.
Google Map Not Loaded
Sorry, unable to load Google Maps API.
Member Reviews