The ocean themed Busselton Foreshore Adventure Playground opened in November 2018.  Found right next to the iconic Busselton Jetty, the main feature of the playground is a giant ship, which is partially capsizing on a large decked wave, as a huge blue whale and monstrous Kraken swim around it!
Let the kids be pirates for a day at the Busselton Foreshore Playground!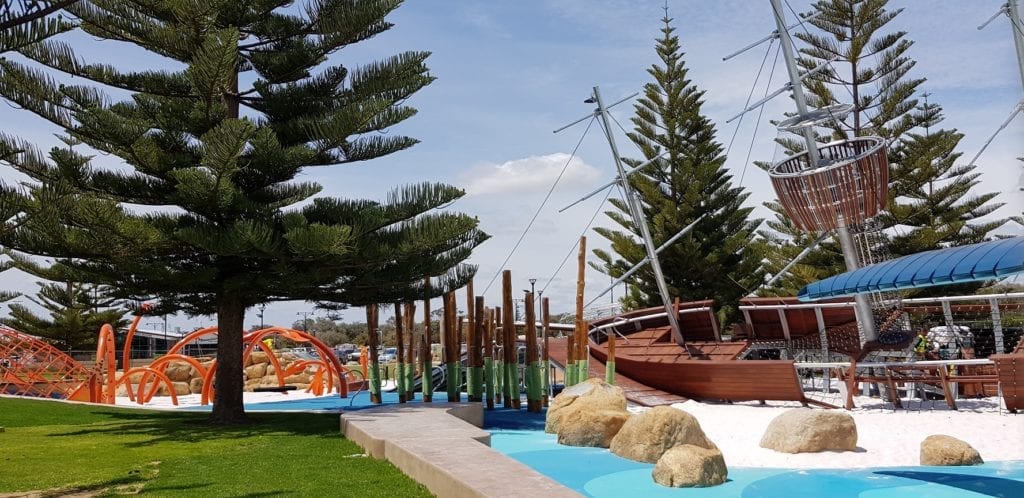 On the clipper ship, kids can climb on the rope nets up to the crow's nest lookout, go below deck, ring the ships bell, fire the cannon or try to sail the ship to safety with the large wheel. It's brilliant for some imaginative play. The whale appears to swim under the wooden clipper ship, with its head at one side and tail at the other. The whale's head doubles as a cubby.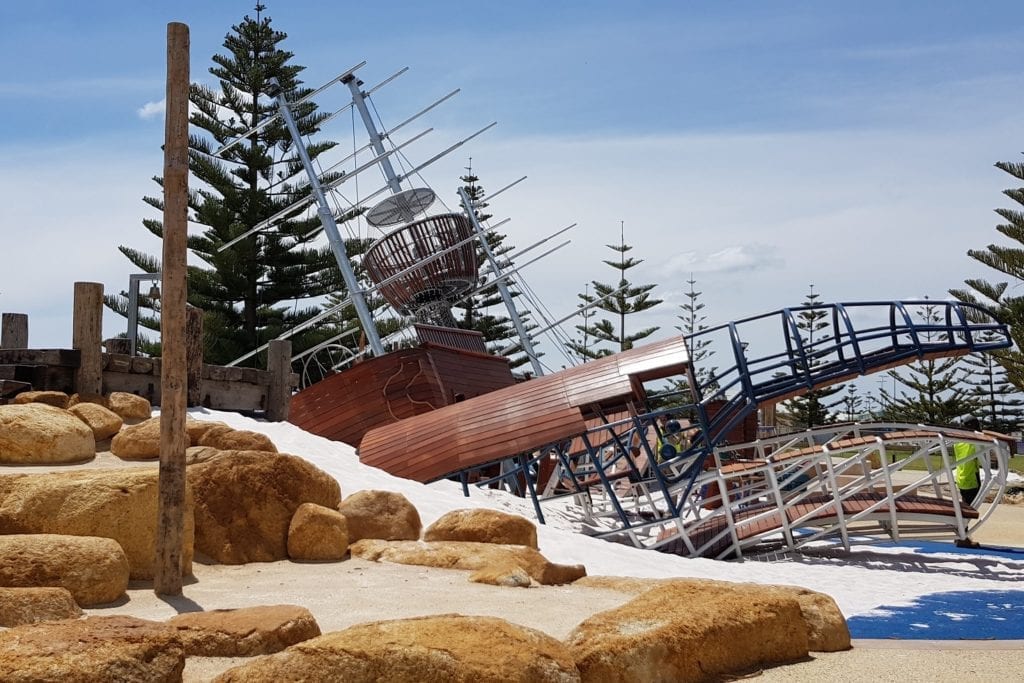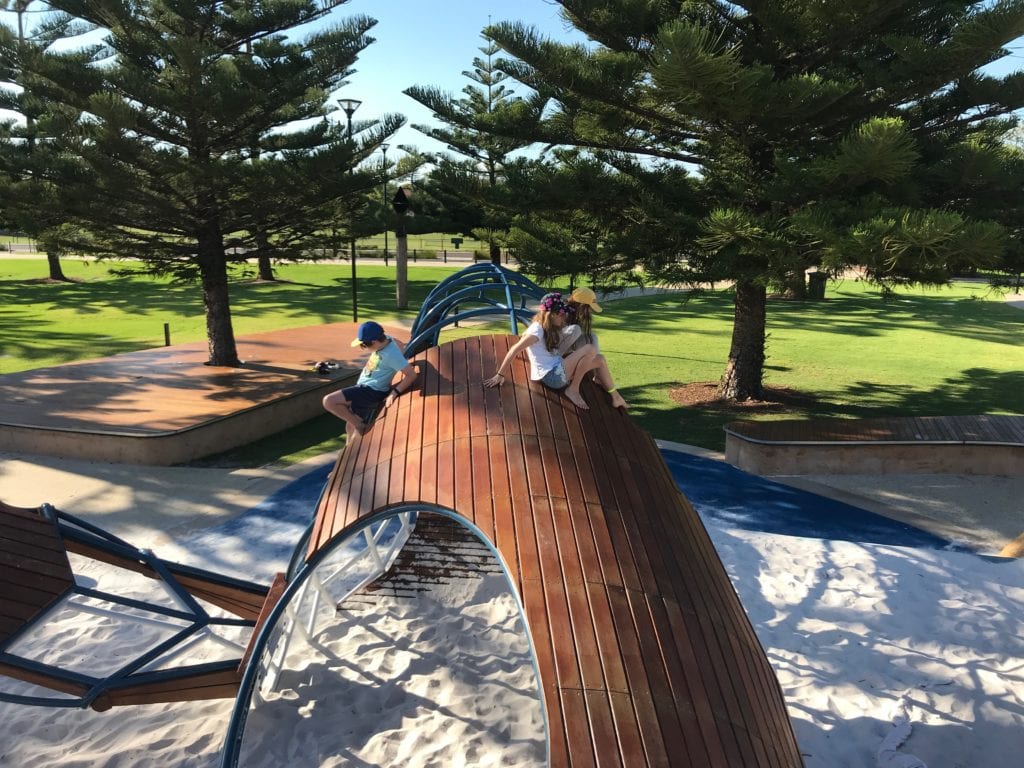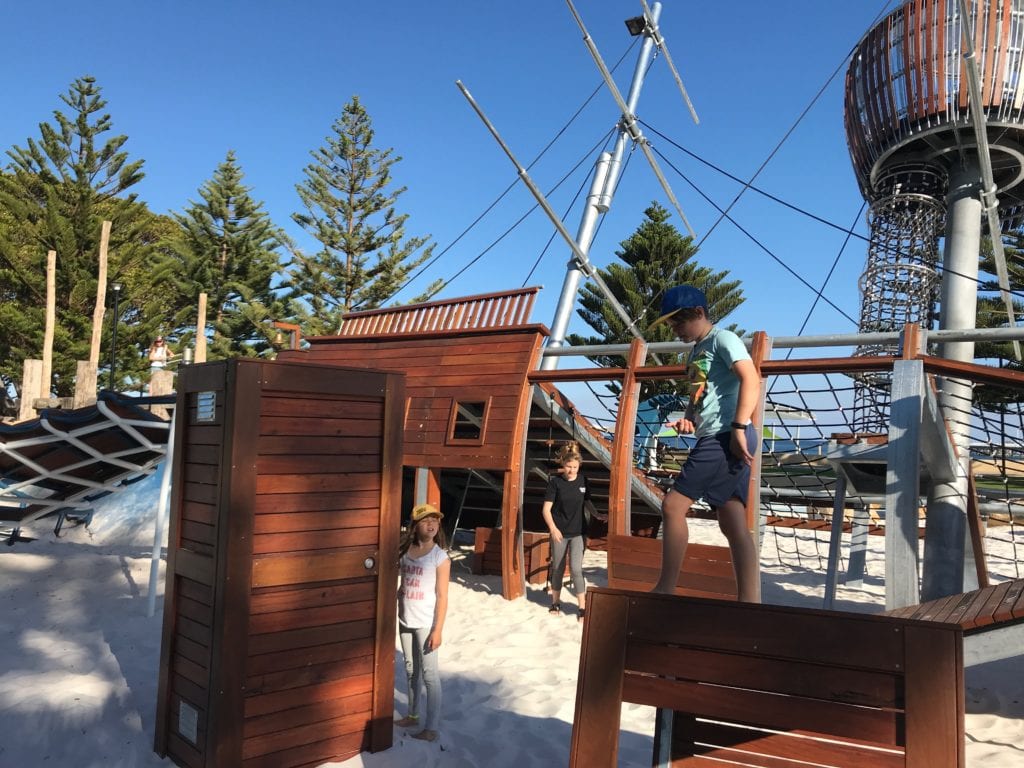 At the Jetty end of the playground, you can't miss the immense bright orange Kraken (or giant squid) that lots of fun for climbing on, with sand to fall on underneath.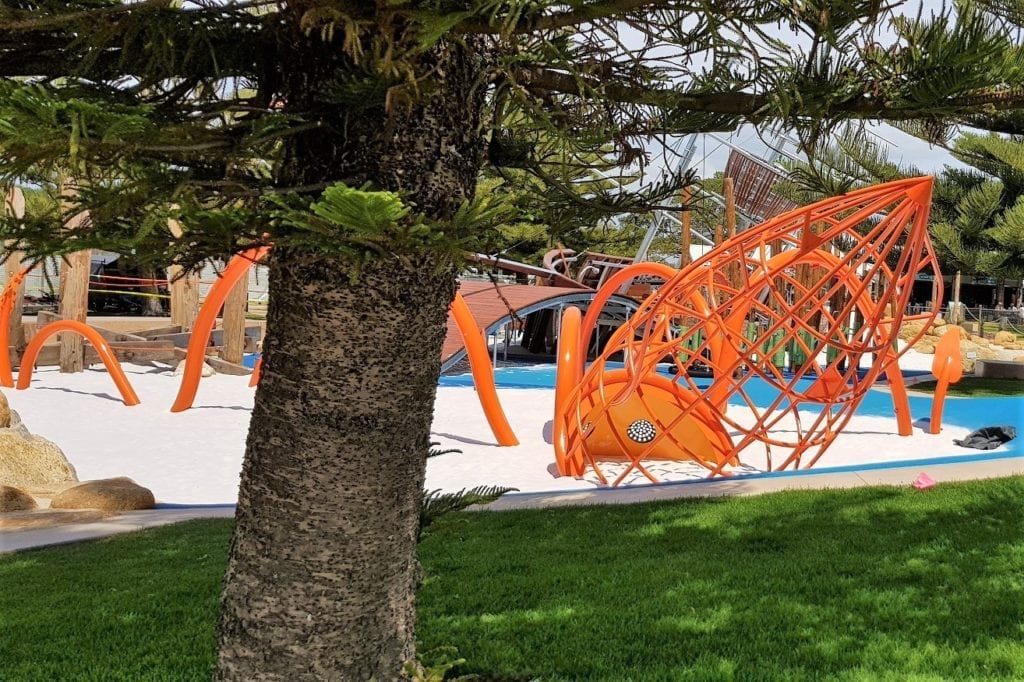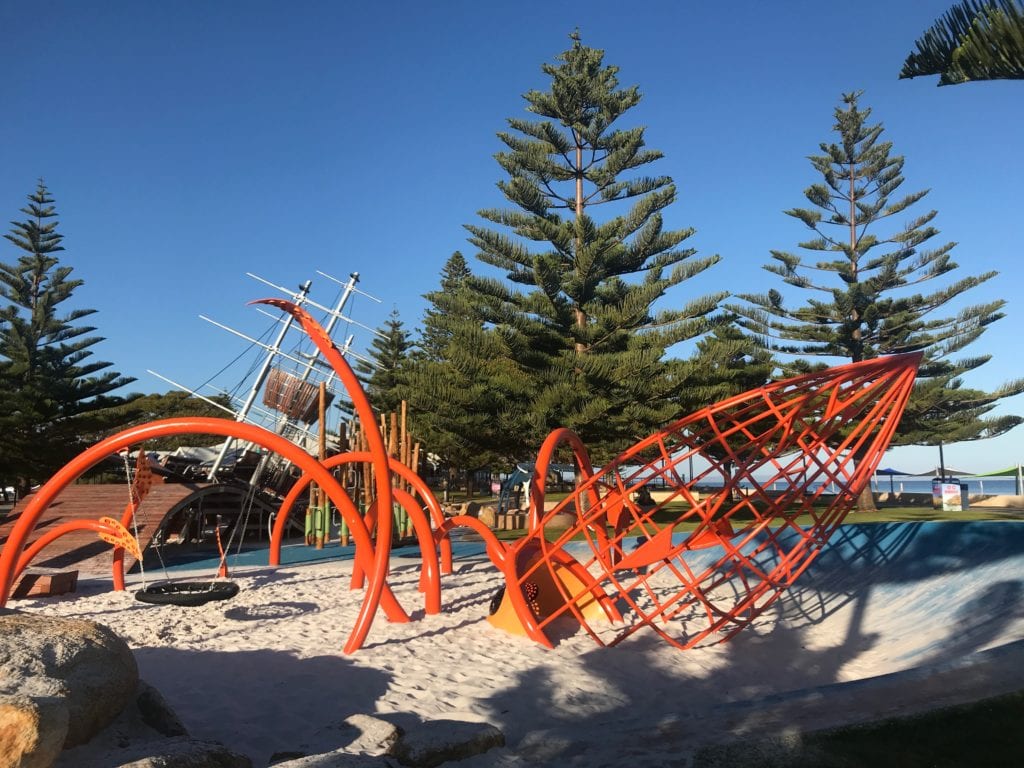 There's also climbing poles, large rocks to climb over and much more to discover. There's bench seating around the playground, as well as mature pine trees that provide shade and are a great spot to throw down a picnic rug on the grass.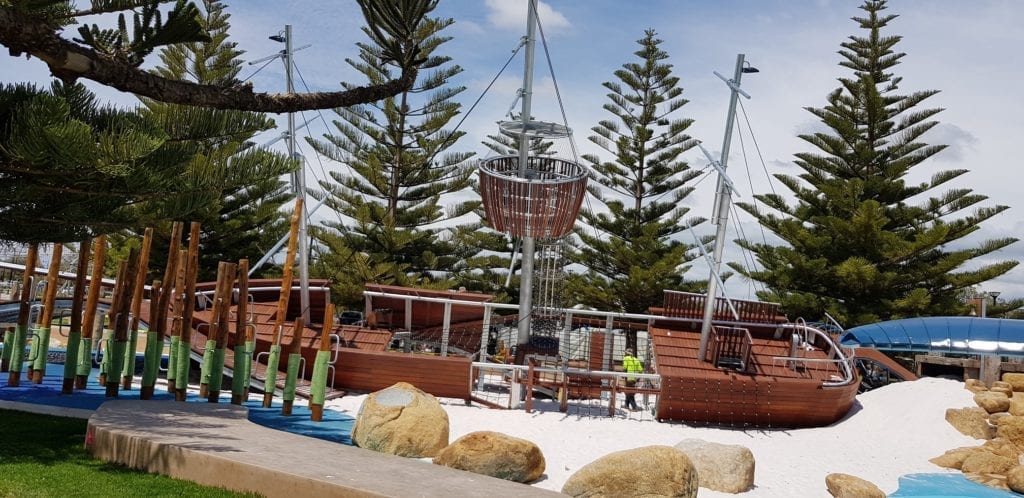 Be sure to take along the kid's bathers. There's plenty of water play. The large blue whale tail shower is guaranteed to be splashing good fun. And why not cool off in the pristine waters of Geographe Bay too, while you're there.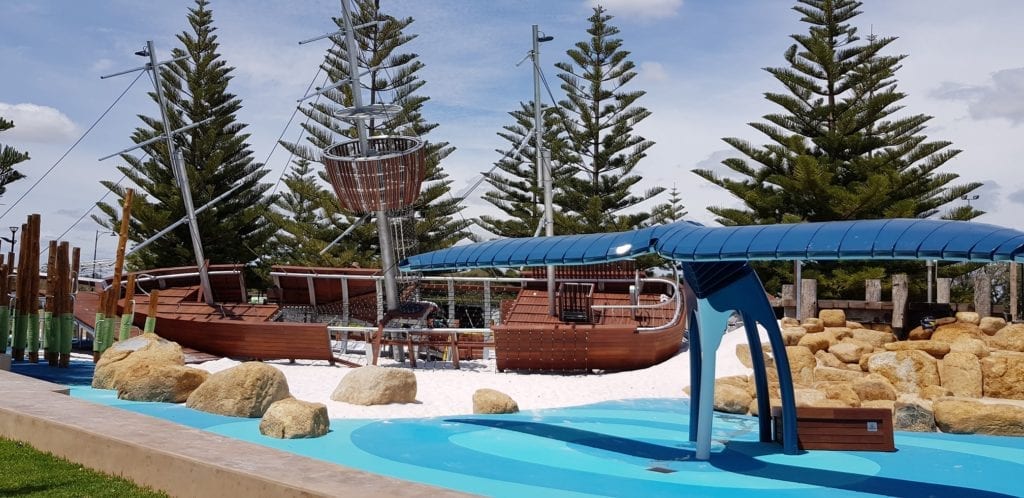 Surrounding the ship you'll find a challenging pole course to negotiate.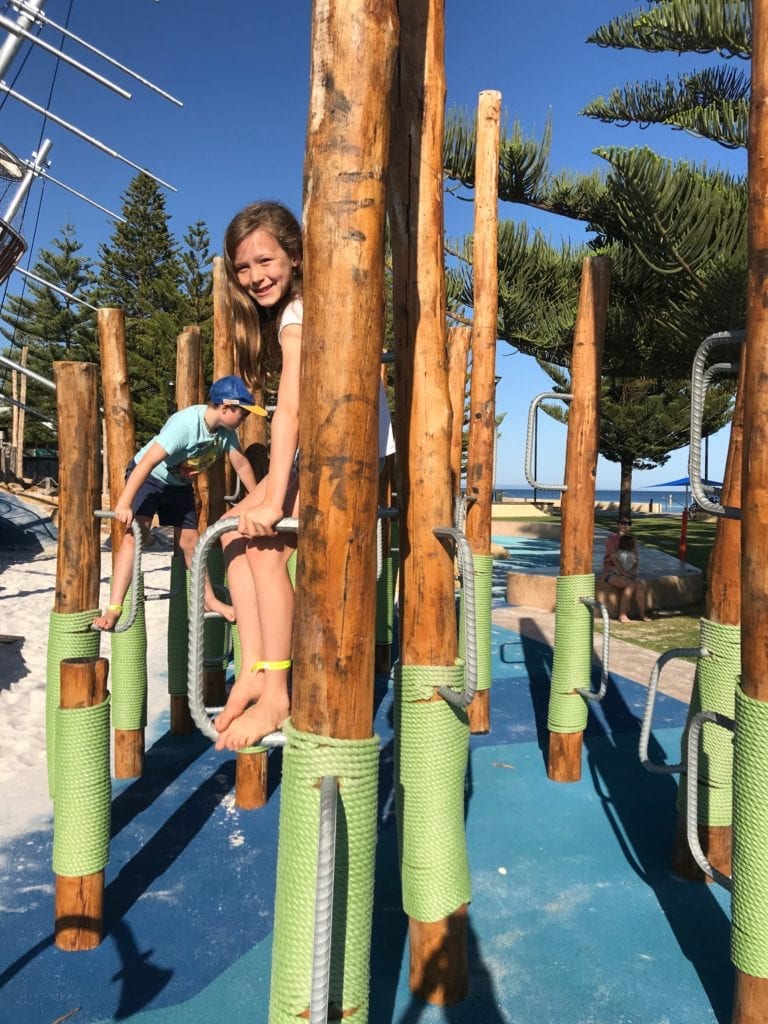 As well as a bird next swing in the sand.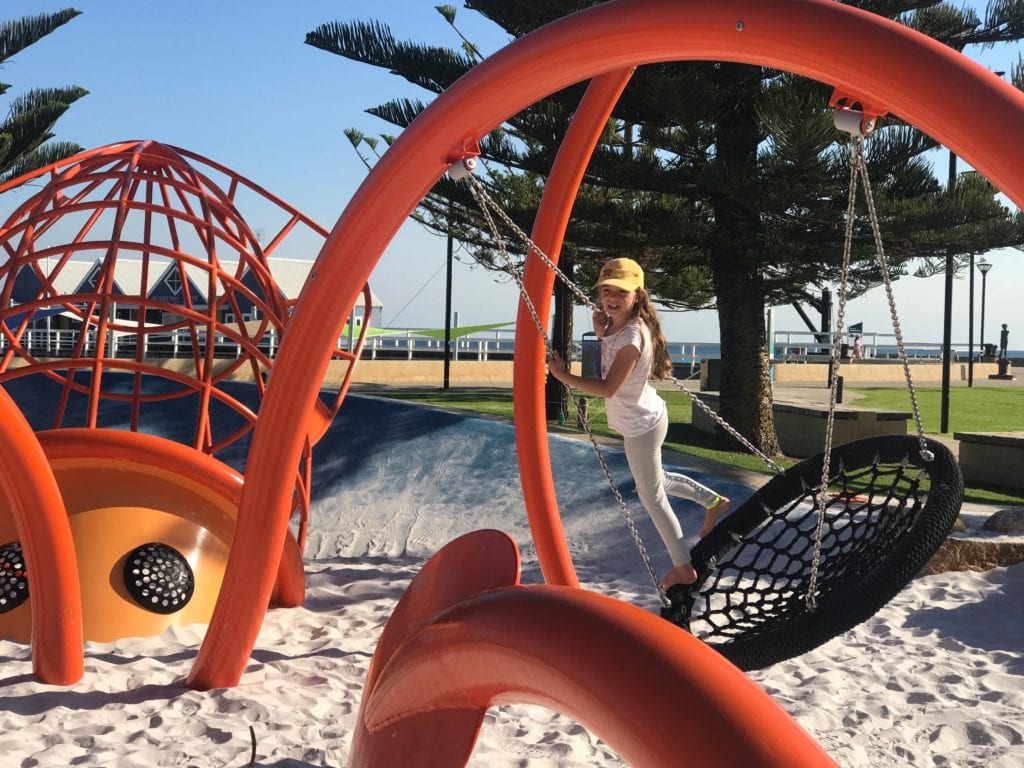 See if you can find the anchor seat underneath the ship!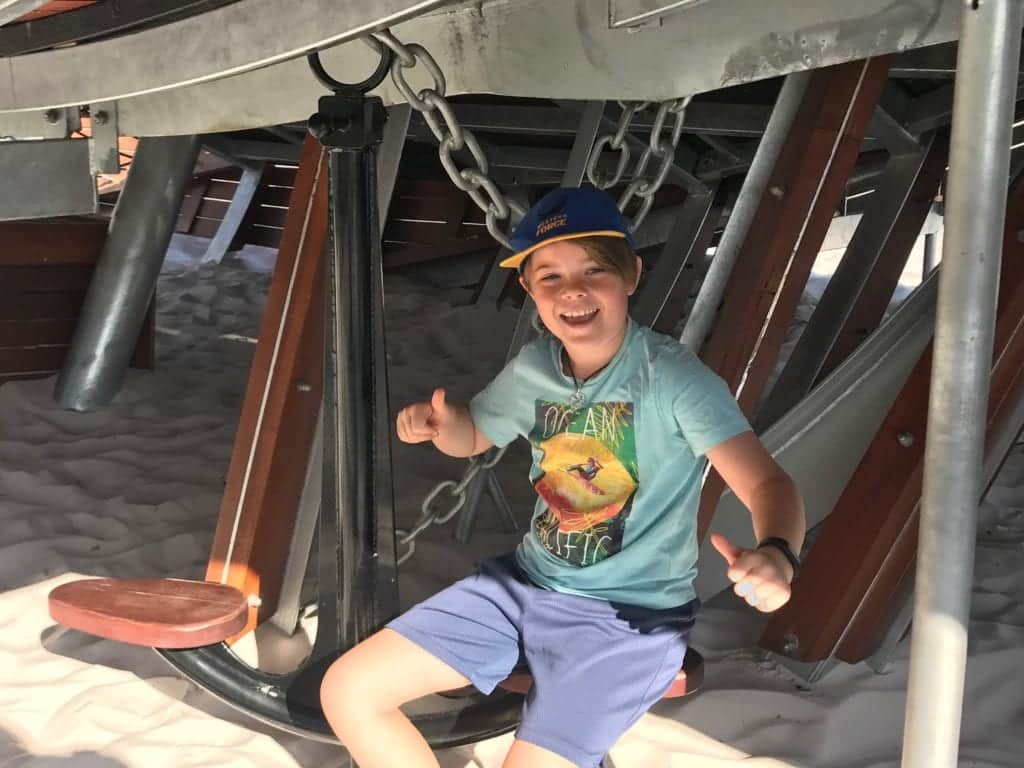 By night, the ship looks absolutely beautiful, all lit up. It will be perfect for a play on a summer's evening.
There are toilets conveniently located nearby, two Kiosks are in the area, as well as the Popular Goose and Equinox restaurants. The Busselton Foreshore Playground is a must stop if you're holidaying in the Busselton area with kids. It's also a fantastic stopping point to let the kids run off some energy if you're travelling to the south west region of Western Australia.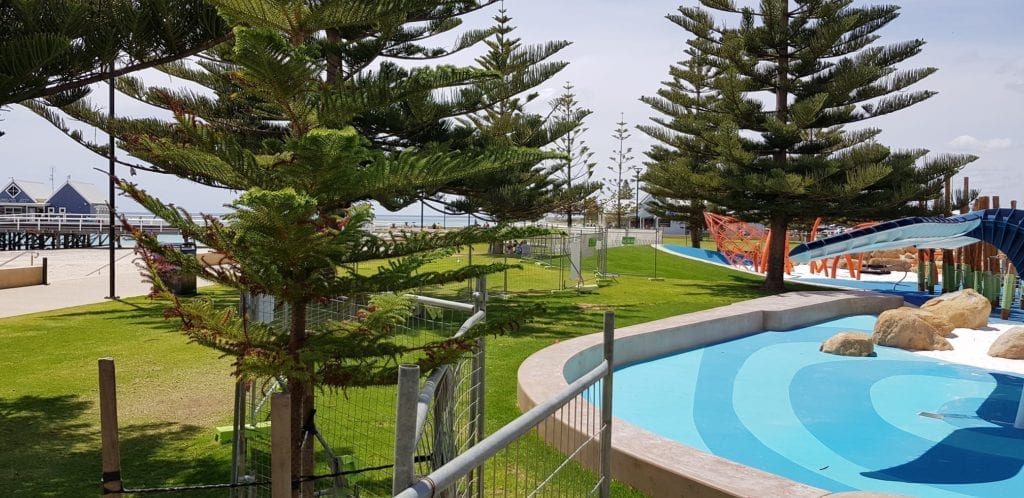 Adjacent to the awesome Busselton Foreshore playground is a new Amphitheatre area with a huge amount of space on the grass for people to watch the forthcoming shows.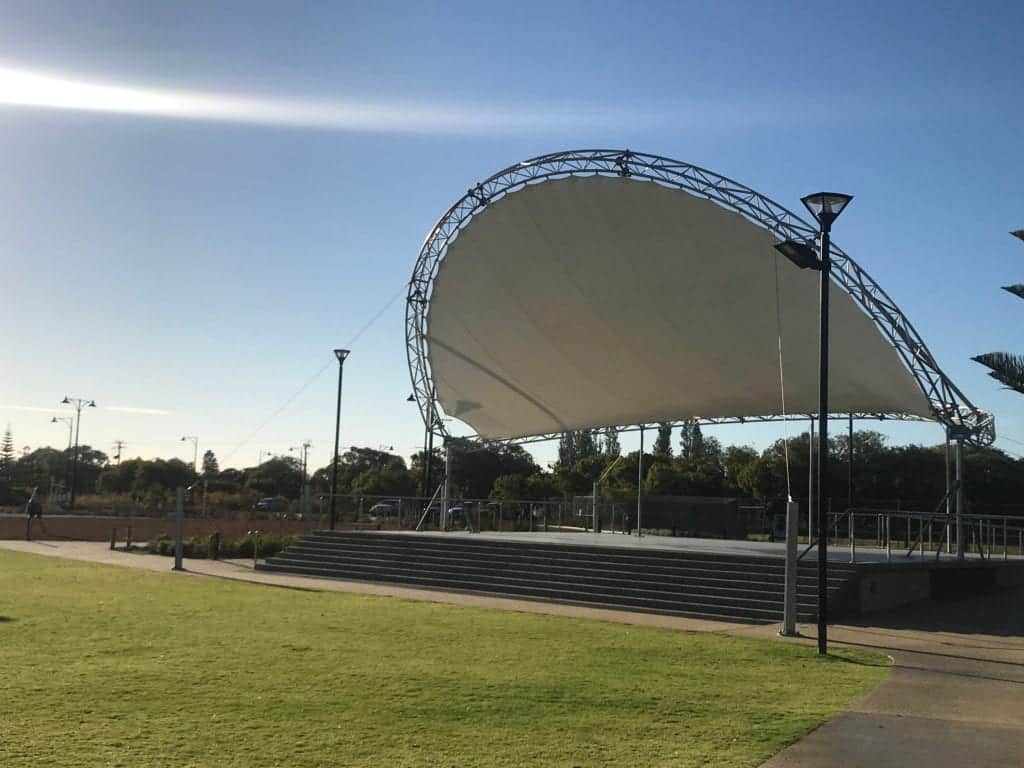 The Busselton Foreshore Adventure Play Space is part of the wider Busselton Foreshore project which will also include a carousel, train themed toddler playground and microbrewery on completion.
The Busselton Foreshore Adventure Play Space is found on Foreshore Parade, Busselton, opposite the Jetty.
Location
No Records Found
Sorry, no records were found. Please adjust your search criteria and try again.
Google Map Not Loaded
Sorry, unable to load Google Maps API.
Member Reviews