Rotary Park is located at the entry to the Margaret River township if driving south from Busselton. It is nestled right next to Margaret River amongst some beautiful forest and is an excellent spot for a picnic and play with the kids.
There are two main playground areas – one is a modelled in the shape of a ship and has a slide and some great climbing frames.
The other has a dual slide, monkey bars, and some more climbing frames. Plus there are rocking horses and a digger.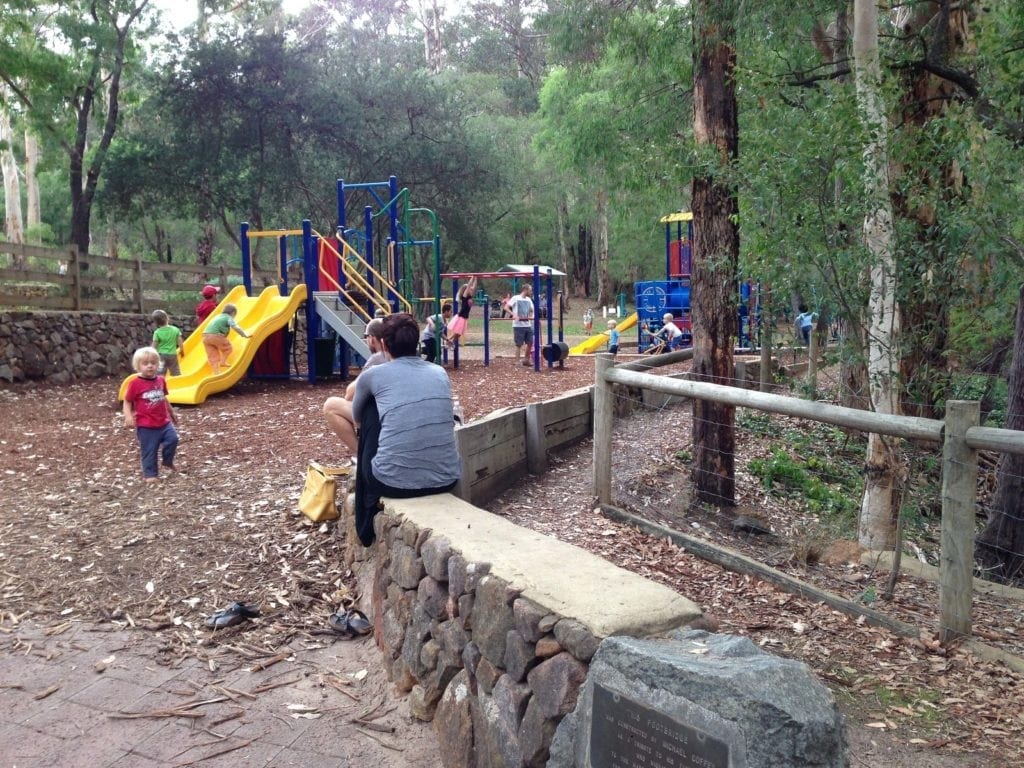 There is also an old steam engine called Kate that the kids will love.
Nestled amongst some massive gum trees are some shaded picnic benches and BBQs. There is also some fitness equipment for the adults (although the kids love playing on these too).
The best bit about this park is that you can also venture out on a short bush walk. There is a loop track which takes about 30-45 min to complete (if you have small people underfoot – it would be quicker if just adults or older kids). The walk is easy for the kids, and we even took a pram for our little one (there are only a few metres of track where you need to lift the
pram due to rocks). The kids loved it as they could climb on fallen logs, cross over bridges, and look at the abundance of ducks and birds.
Or you can head in the other direction and take a short stroll into the beautiful Margaret River township for a bite to eat.
Location
No Records Found
Sorry, no records were found. Please adjust your search criteria and try again.
Google Map Not Loaded
Sorry, unable to load Google Maps API.
Member Reviews