Located approx. 433km North of Perth is Geraldton. A place i spent a lot of time during School Holidays visiting family. I hadn't been back in over 3 years so I decided to pack up my Hubby and the Kids and show them where I used to stay as a kid and what we used to get up to. I was pleasantly surprised that nothing much had really changed in the 3 years except they have a brand new Foreshore Area consisting of 3 play equipment areas and a Water Park!
When we arrived I could barely contain the girls as their eyes (and mine too) lit up with what we saw. We headed straight for the toilets to get into our bathers. The toilets here are unisex and fairly clean, although I couldn't find a parents room. There is a building next to the toilets that contains a rest area which has a shop so the Parents Room may well be in there however it was closed when we arrived.
The play equipment is separated into 3 different areas. The first area has a lot of swinging & climbing equipment which is aimed at the bigger kids, which my 5 year old monkey really enjoyed.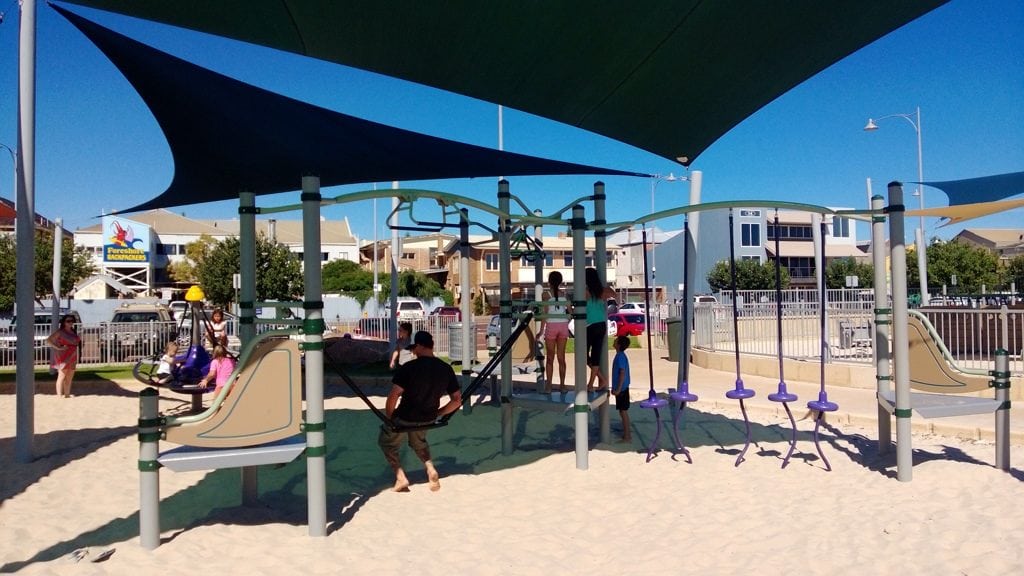 Then there is a smaller kid's area which has a slide, some swings and other climbing equipment which is perfect for 3-4 year olds. My 5 year old only played in here for a while as she really enjoys the climbing nets that were in the bigger kid's area.
In the same playground as this is also a little toddler area which has a heap of equipment low to the ground. Although the toddler section and section for the smaller kids are fully enclosed together, they're still clearly separated.


There is also amphitheatre style seating in this area (within the fences) so parents can sit and watch the kids. All play areas are covered by shade sails and some trees have been planted and once they're bigger they will also offer a lot more shade.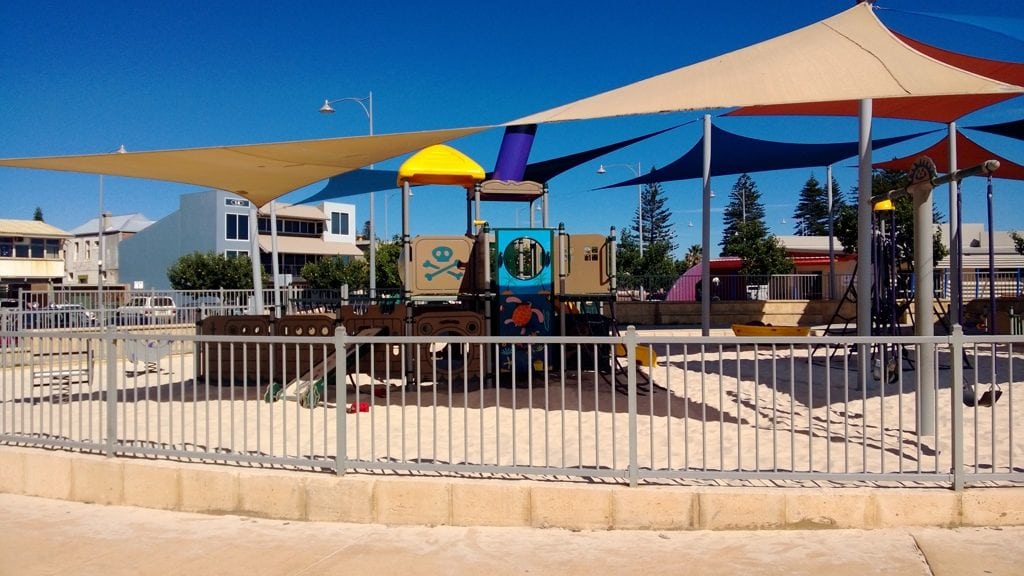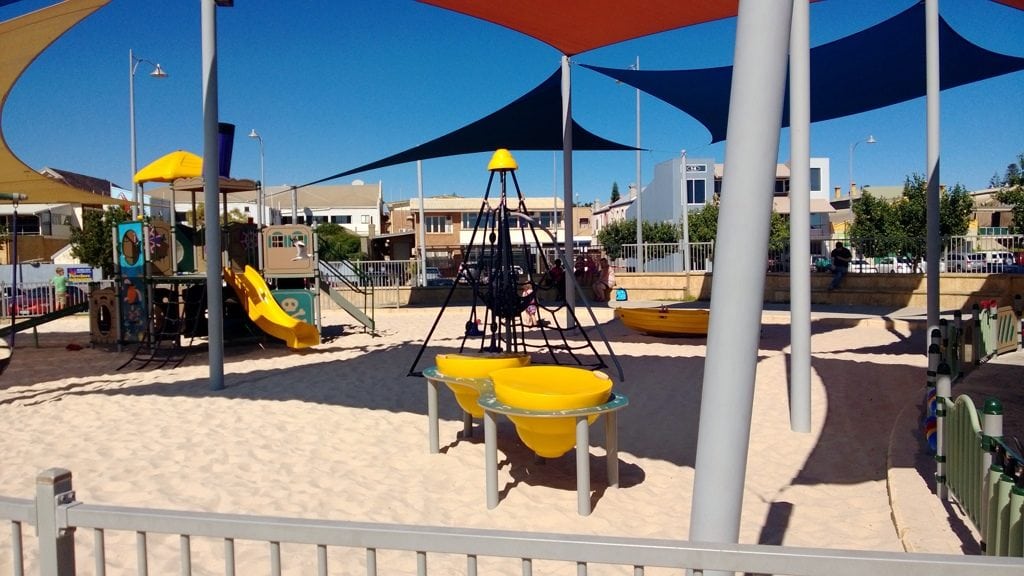 The water park is probably the most popular section and our girls had so much fun! They have the built in water canyons, plenty of fountains and loads of other things to get wet under. The adults can have just as much fun as the kids too!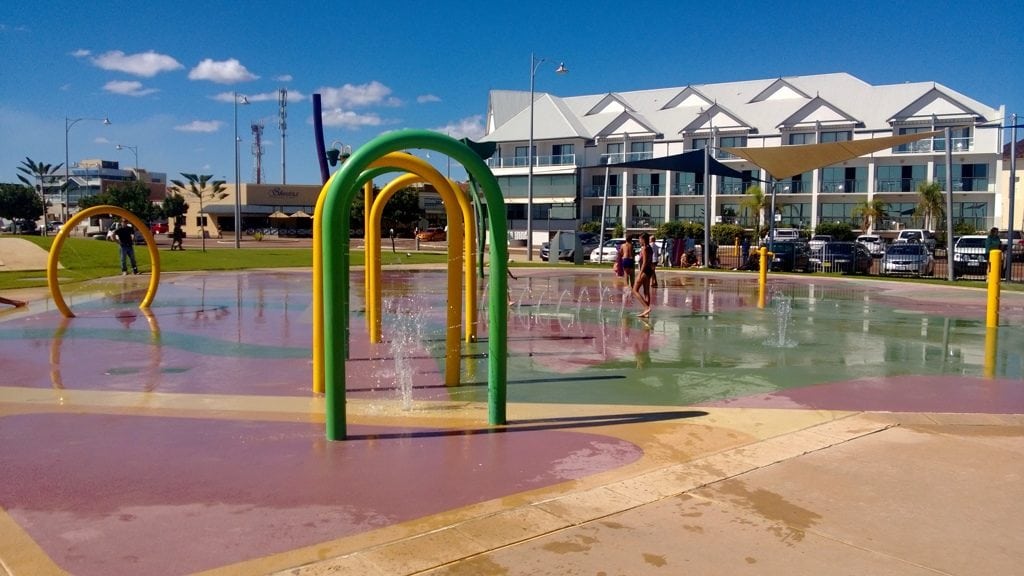 There is a lot of grass space for picnics and a few benches. There are also a couple of bins and water fountains that look clean and maintained. There is also a wall that separates the playground from the beach which can also double as a sitting area.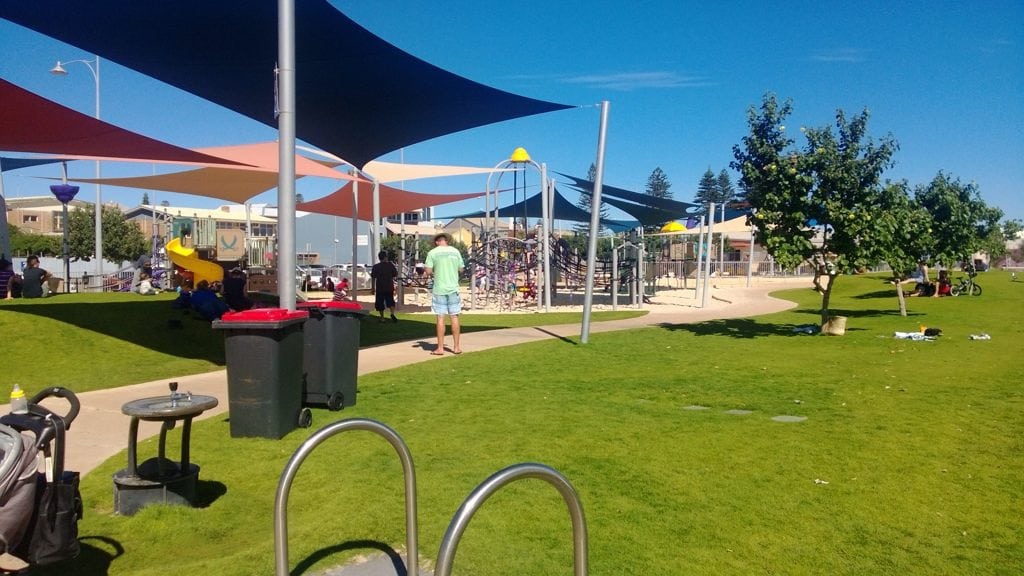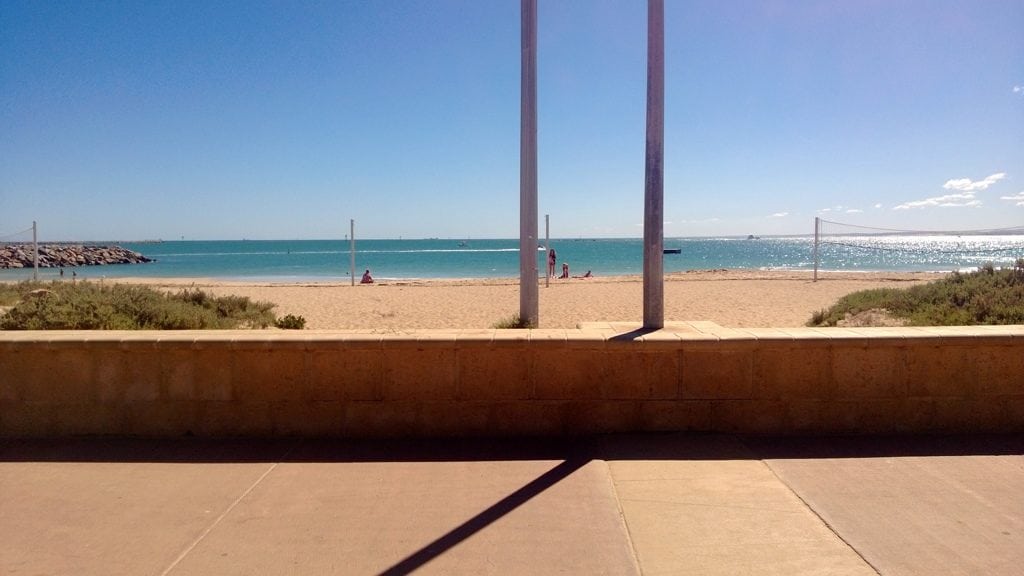 On the other side of the Foreshore are a couple of coffee/food options. There is a Dome a little bit further up and diagonally across from the Foreshore is a place called Skeetas. It has a lovely restaurant area with fantastically priced menus. You can sit in there and look out over the water.  There are also a few ice-cream and fish and chip places too.
This is a place you could easily spend all day at and it is guaranteed to wear the kiddies out! If you are looking for someone to go away with the kids then definitely check out Geraldton and their Foreshore!!
Review by Kerrianne Millington
Location
No Records Found
Sorry, no records were found. Please adjust your search criteria and try again.
Google Map Not Loaded
Sorry, unable to load Google Maps API.
Member Reviews