Near to Denmark town centre you'll find a brilliant nature play park – the Kwoorabup Community Adventure Park. 
The huge park is centred around a dry river bed which meanders around the park. There are lots of nature play obstacles – mounds to climb, logs to balance on and gullies to explore. 
The park is deceptively simple and certainly gets kid's creativity flowing. They will find lots of sticks and logs to make cubbies with. It's a great area for a spot of hide and seek or chase too. 
There is a minimal amount of "man made" play equipment. There is a large music making structure made from wood and metal, which the kids can bang out some tunes on. There are also colourful "talking pipes" found around the play area.
There are many beautiful, mature oak trees at the park. These provide some shady picnic spots as well as some excellent climbing trees. My son just loved these and soon was climbing up the branches like a little monkey!
Huge lawns surround the park. These are perfect for ball games like cricket, soccer or AFL. There's also plenty of room to run about or fly a kite. 
The park adjoins the Denmark River, so be mindful of little kids playing in the area. There are some lovely walking trails along the river and a bike path also circles the play area.
As the park is fairly new, the facilities are all very modern. You'll find BBQs, toilets, drinking fountains and sheltered picnic tables.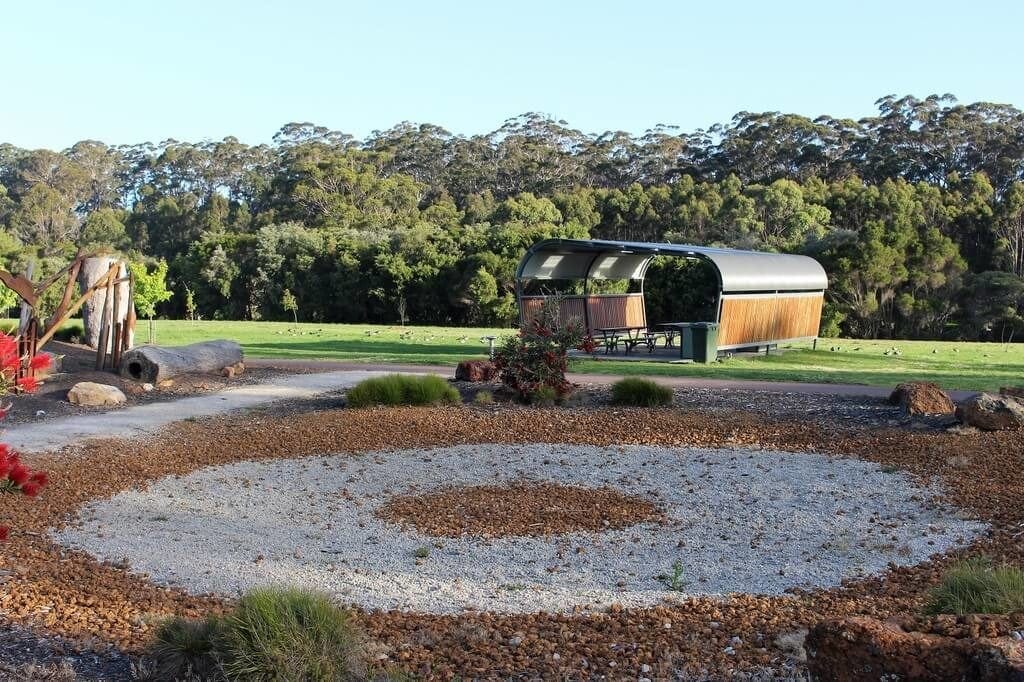 Find the Kwoorabup Community Adventure Park just off Horsley Road, Denmark – in between Denmark Hospital and the Denmark River.
Location
No Records Found
Sorry, no records were found. Please adjust your search criteria and try again.
Google Map Not Loaded
Sorry, unable to load Google Maps API.
Member Reviews