Busselton Archery Park is a small, family run spot in-between Busselton and Dunsborough, where kids five years and up can pretend to be Robin Hood!
Never held a bow and arrow? That's no problem! No experience is required to try your hand at Archery. All of the equipment is supplied with different sized bows and arrows for Adults and Children. There is also free tuition included in your price. We had a friendly and patient instructor giving us pointers on how to hold the equipment and aim.
Once we'd got the hang of the basics, we headed to the 9 target course. We had a scorecard too, it was almost like playing mini golf, with its format.
Children stand closer to the target, while adults have to stand a little further away to keep it fair.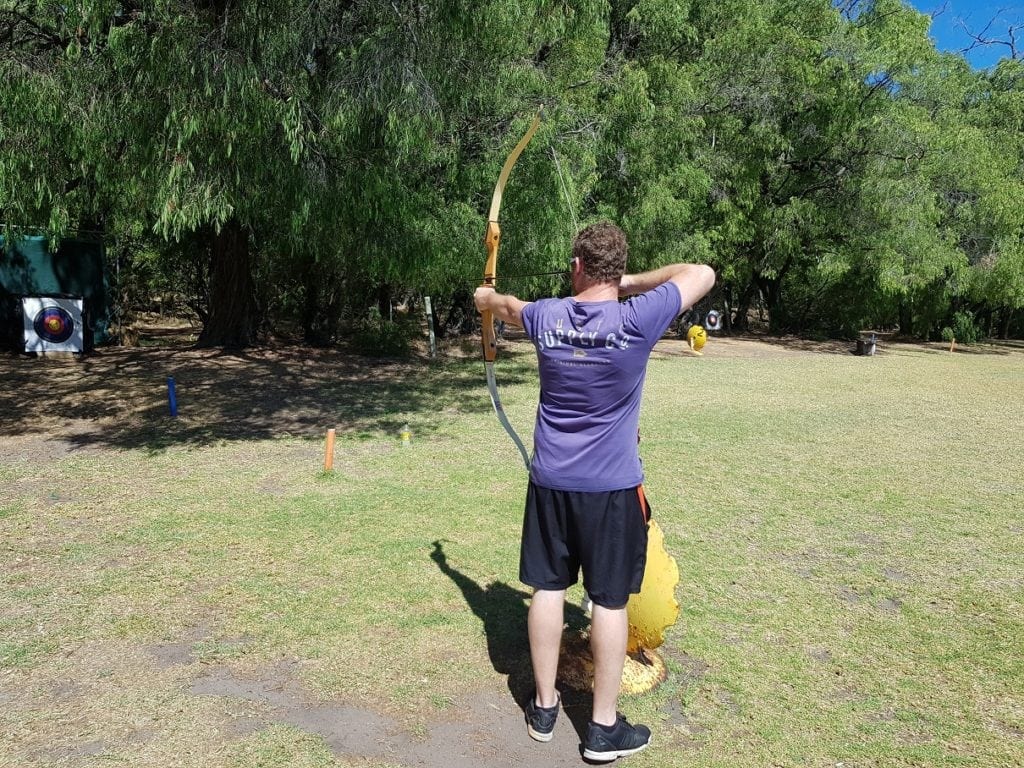 Obviously, the aim of the game is to hit the bullseye! Each player has 3 arrows to get as close to the bullseye as possible. The coloured rings each have a different amount of points. It's a 10 if you hit the bullseye!
Both Chef and Little Chef did well for a first try at archery and they really enjoyed it. And if you're still feeling competitive, there is a 9 hole mini golf course under the shady peppy trees.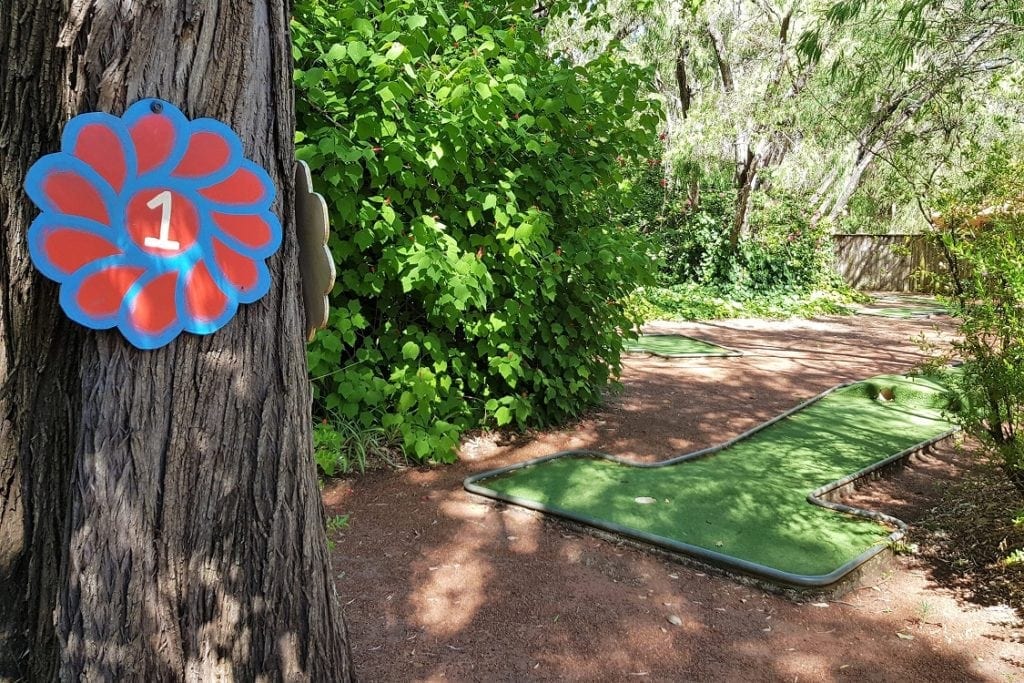 At Busselton Archery and Family Fun Park there is also an Ozzi Bug electric car track, though this wasn't in operation when we visited. (for ages 5 years +). There is also a bungee run.
There are lawned grounds, picnic tables and toilets onsite.
There are drinks and snacks available to buy. Please note that the Busselton Archery and Family Fun Park does not have card facilities, so make sure you bring cash.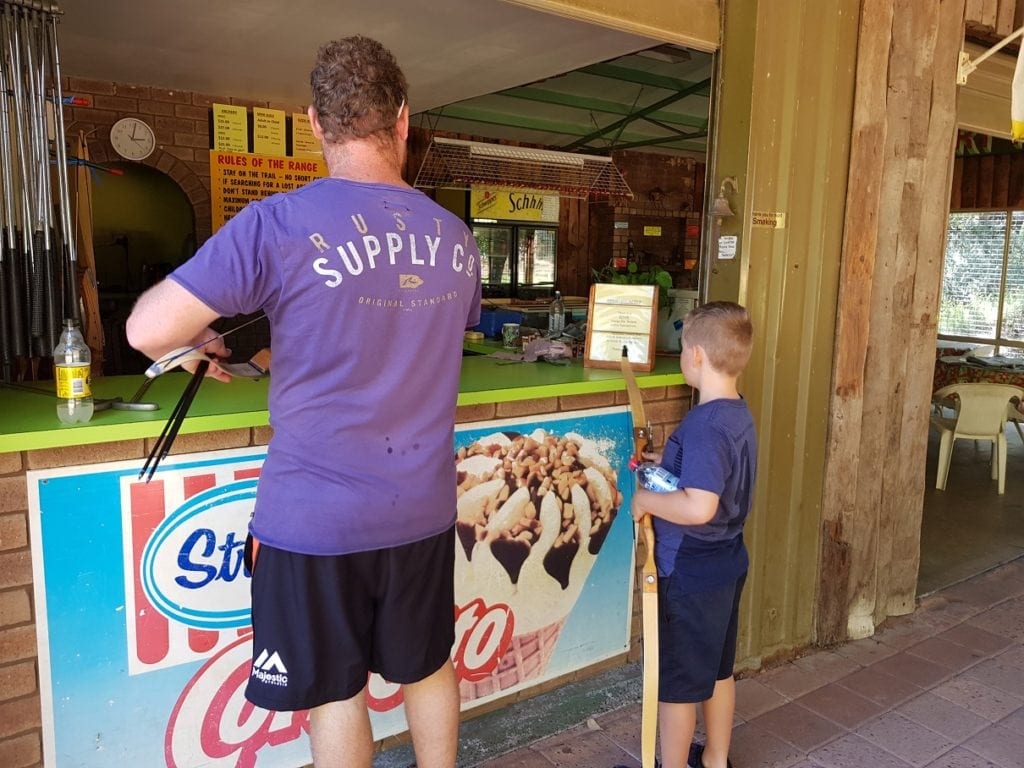 Busselton Archery and Family Fun Park is a safe and fun environment to try something new!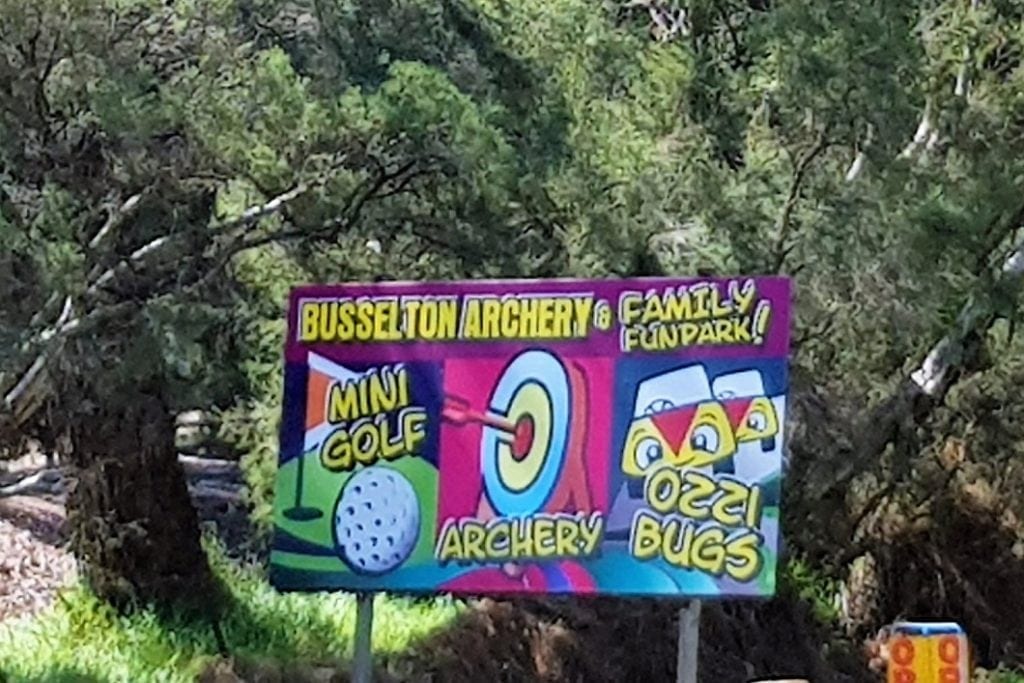 Open 9am to 5pm daily
Find Busselton Archery and Family Fun Park at the corner of Bussell Highway and Cookworthy Road, Abbey.
https://www.facebook.com/primalarcherybusselton/
Find more things to do in Busselton