The recent addition of a Nature Playground gives you another reason to visit the already fabulous Mawson Park in Hillarys. The nature playground is situated across the lake from the original 'manufactured' playground and although smaller, offers just as much fun for the kids. It's particularly good if your child needs to practice their balancing, and if they enjoy sand play.
The Mawson Park Nature Playground is sand-based with some areas mulched and consists of structures made mainly from local wood. The aim of nature-based playgrounds is to provide a rich play and learning environment for children to explore and engage in. The philosophy embraces the idea that children learn best through free play and discovery engaging with natural elements.
The playground does not have shade cloth but is surrounded by many trees that will provide natural shade in the hot summer, meaning that this wooden playground should be suitable to play on long after other plastic and metal ones become too hot.
The play area is suitable for Ages 2+ but be mindful that there is a lake in the middle of Mawson Park, and there is access to the water about 50m from the nature play area, which kids may be drawn towards out of curiosity.
One sheltered picnic table is located right next to the play area, and there are two benches that also provide additional seating while supervising your kids. There is ample grass in the park itself with perfect pathways for scooters, and a few barbecue facilities scattered around – one of which is about 100m from the nature playground.
Note that there isn't a drinking water fountain, and the park toilets are a fair walk away but doable if you are not busting!
The features of the nature playground are…
A basket swing with softfall surface below it:
Textured Wooden Mushroom Heads:
A low-lying lizard sculpture:
Round flat logs at different levels to balance as you walk:
Long Logs for more balancing:
Another log structure for practising balancing manoeuvres:
A shaky bridge made of wood and chains – tricky but fun to walk over:
Monkey branches to swing on with ropes to balance on underneath:
Sand play and exploration equipment – stimulating imagination and creativity with sand. There are challenges such as scales, a conveyor belt that moves the sand along as you turn the wheel, scoops to pick up sand with, etc:
The sand in the playground is contained by low limestone walls and some small rocks that also provide an opportunity to practice balancing!
Find more playgrounds in Perth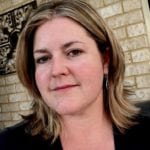 Georgia Millad is a busy mum of two gorgeous girls. She contributes reviews of kid-friendly places and events around Perth, and has a mild obsession with grammar rules and spelling. Georgia has recently qualified as an EA, expanding on her mum skills to support kids in the classroom.
Location
No Records Found
Sorry, no records were found. Please adjust your search criteria and try again.
Google Map Not Loaded
Sorry, unable to load Google Maps API.
Member Reviews