A block from the Daglish Train Station, tucked away down a suburban street is a brilliant new playground. The teeny tiny Jersey Street Playground in Jolimont packs a big punch with great traditional equipment and nature play that will keep kids aged from about 3 years and up entertained.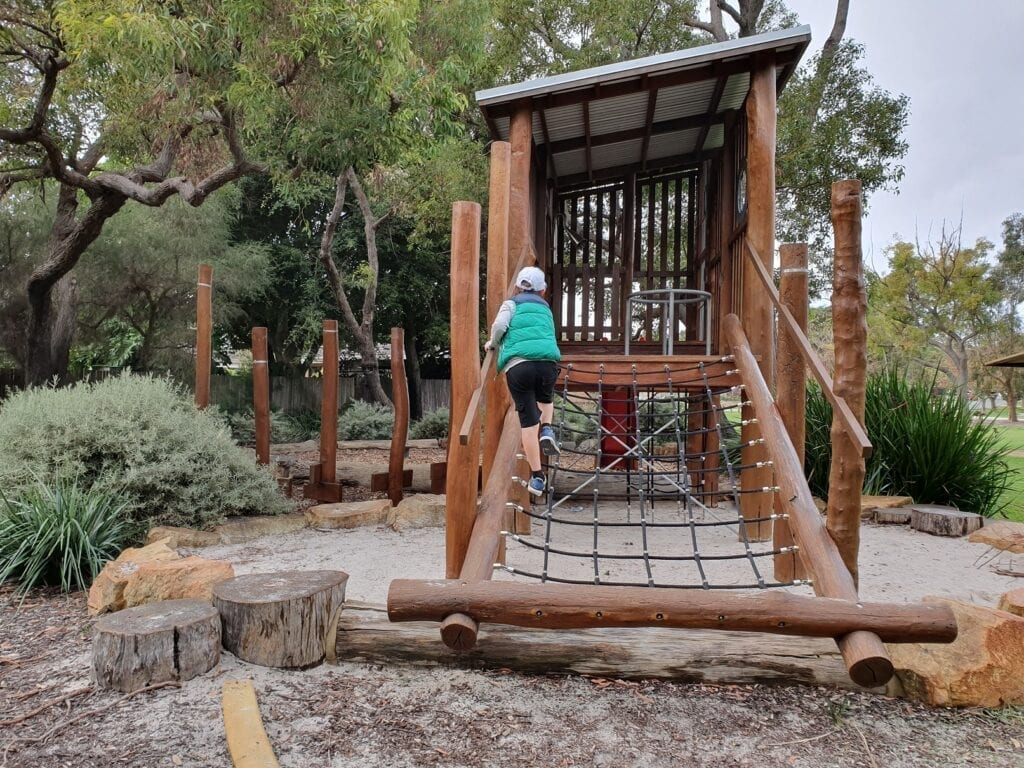 The small playground is partly shaded by mature trees and surrounded by bushes that have little winding pathways in-between – perfect game of hide and seek. A wooden fort-like play structure is great for a little imaginative play.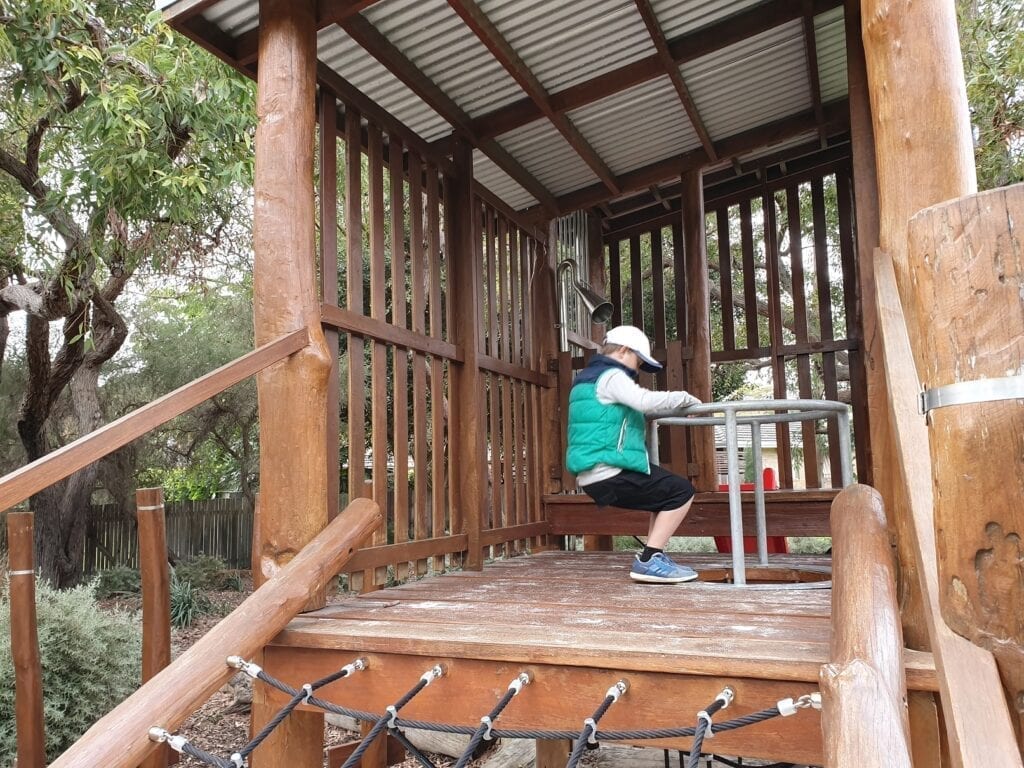 There are two ways to get up to the fort, a sloping climbing nets and a vertical tube climbing net.
And the best way to get down is via the red slide!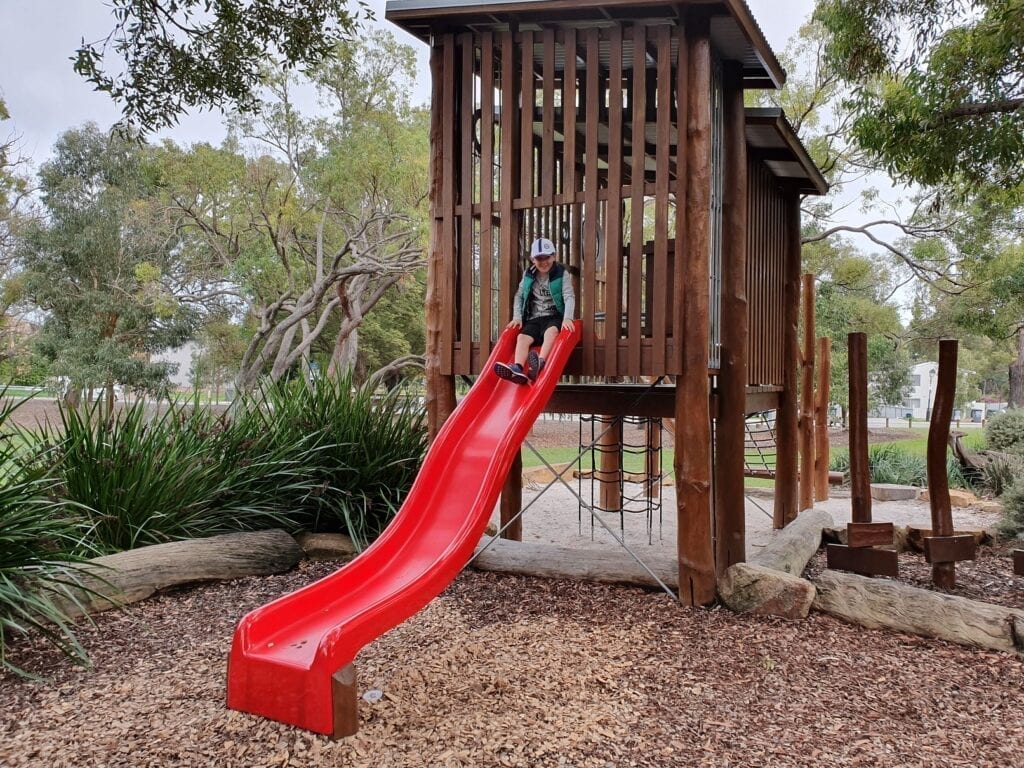 There's also a spinning thingy – for want of a better term! Little Chef stepped on, spun around and held on tight. It's one of his favourite things found in a park – even if it makes him so dizzy.
A little nature play is added into the mix, with the sand and wood-chipped play area featuring balancing logs and stepping logs for climbing on.
You'll even spy some art sculptures amongst the bushes.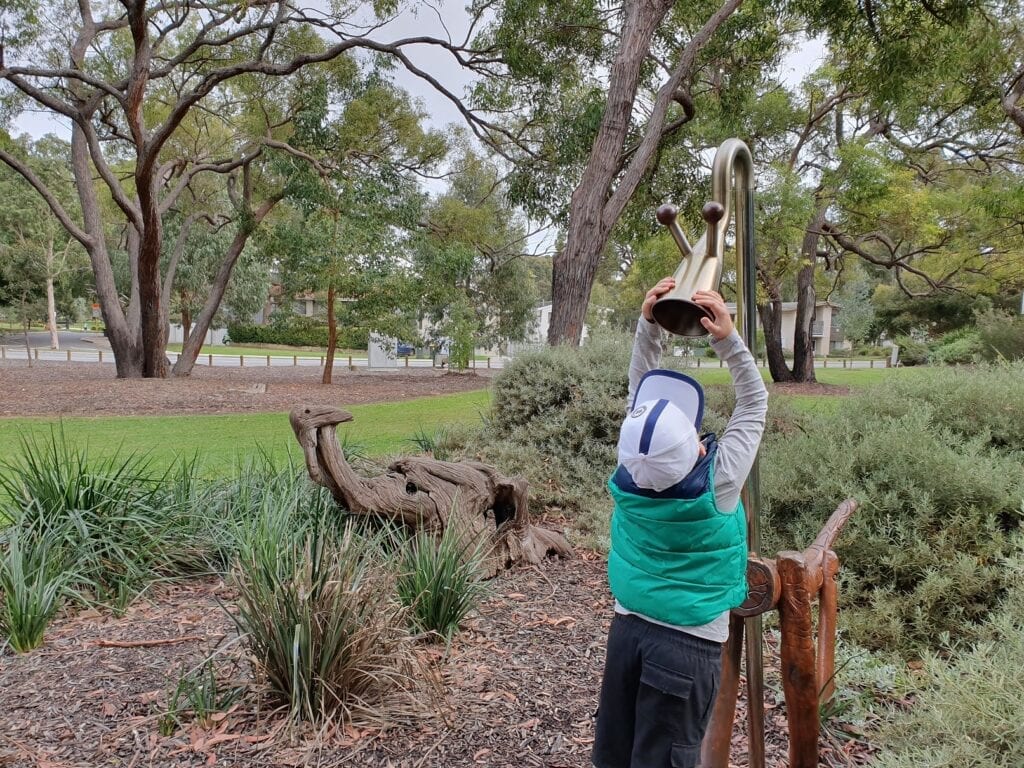 There's a little grass to run around on. I didn't spot a car park, but street parking is fairly easy to come by. Being a small play area, there's not many facilities, other than a covered table – bring your own chairs I guess!
The Jersey Street Playground in Jolimont is a small and quiet park to explore.
Jersey Street Playground Jolimont is found on the corner of Jersey Street and Troy Terrace, Jolimont.
Find more playgrounds in Perth here.
Location
No Records Found
Sorry, no records were found. Please adjust your search criteria and try again.
Google Map Not Loaded
Sorry, unable to load Google Maps API.
Member Reviews