Considering Wanneroo is built on old market garden land, it is very fitting that the recently upgraded Frederick Duffy Park is farming themed. This great little park has something for everyone.
Set amongst mature gum trees the park has plenty of shade for playing and picnics. At the centre of the park is a big gazebo with a BBQ, picnic tables and a water fountain. Leading off from the picnic area is a circular concreted path, great for little kids on scooters and bikes. Connecting the picnic area to the toddler playground are some "naturescape" style stepping stones and logs.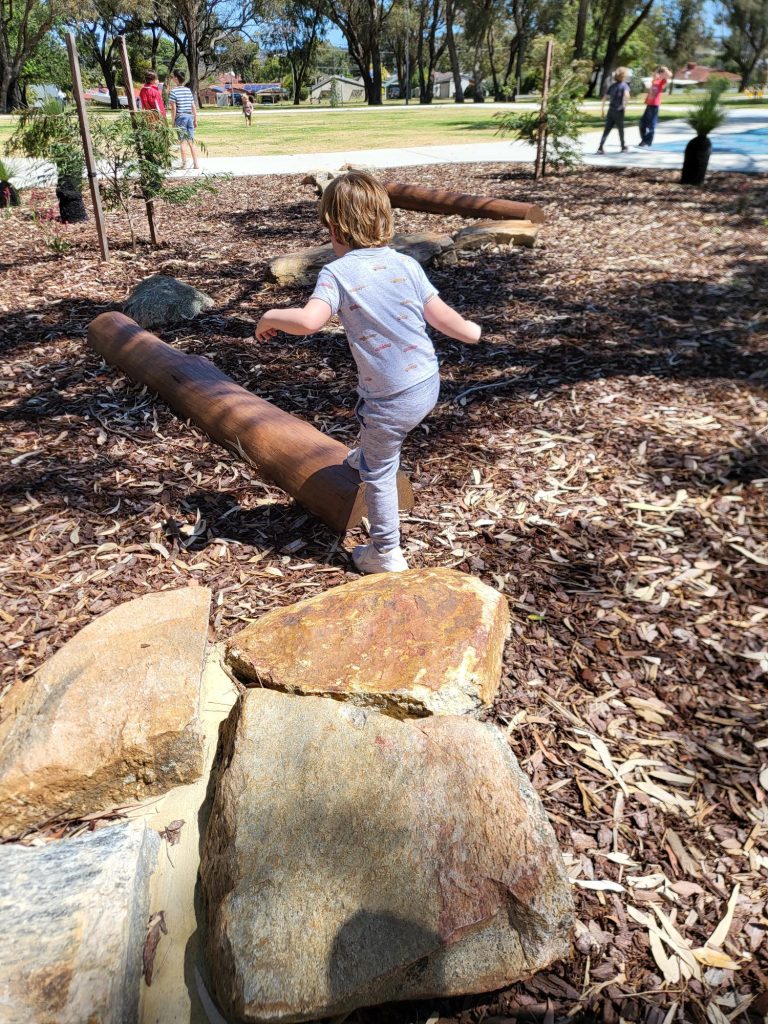 The little kids are well catered for with an imaginative play area with a farm themed tractor and truck. The fruit stall was super cute! This area is on softfall mats if you prefer sand-free play. The farm theme extends throughout the park with decals of fruit and veggies hidden in various places.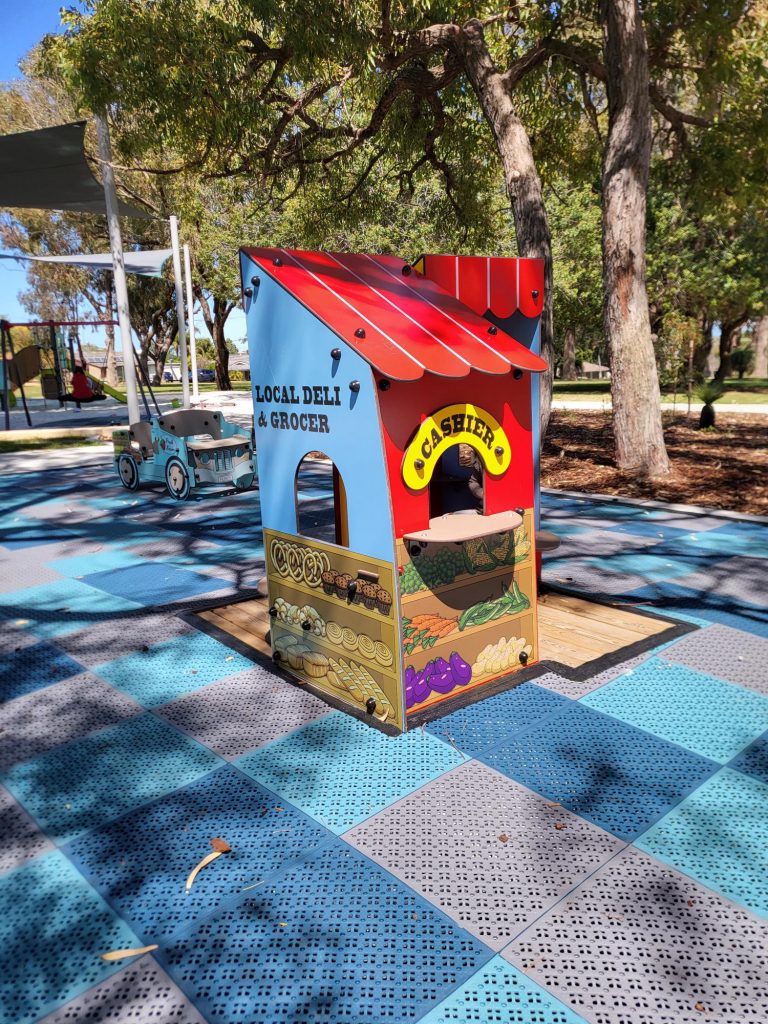 A row of swings, including a normal swing, toddler swing, basket swing and parent/child swing sit under a large shade sail with a small playground.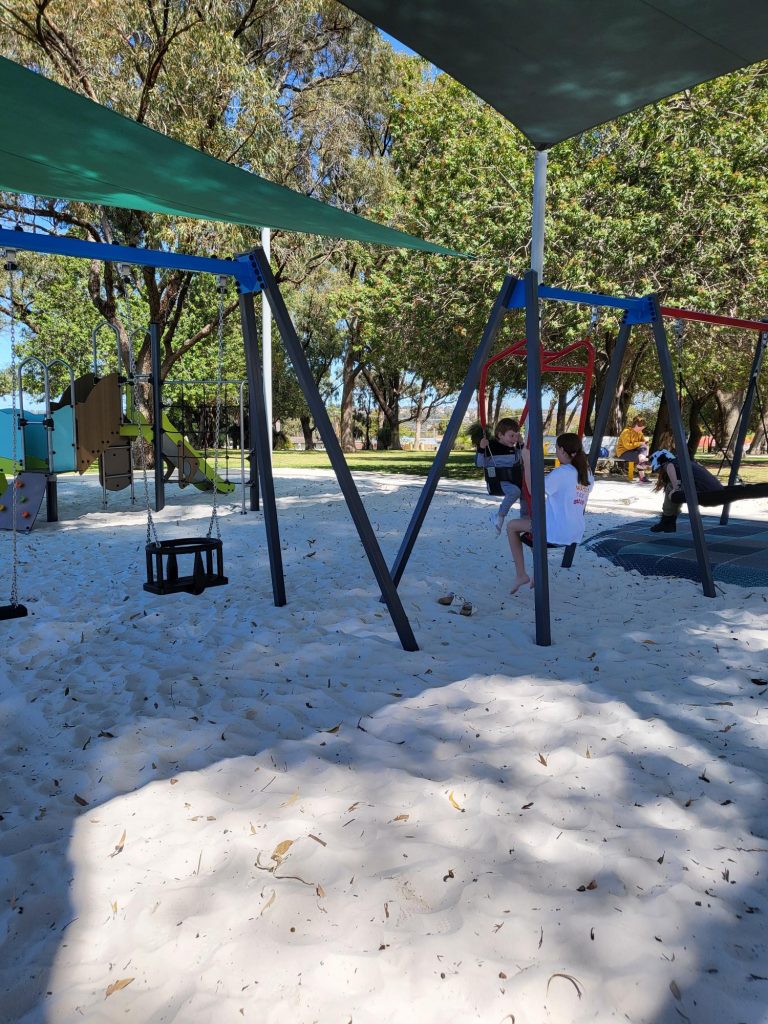 One half of the play equipment is designed for toddlers with a very short slide and easy to navigate steps and climbing wall, the other half is a little bigger and steeper for slightly older children and has a climbing net on one side.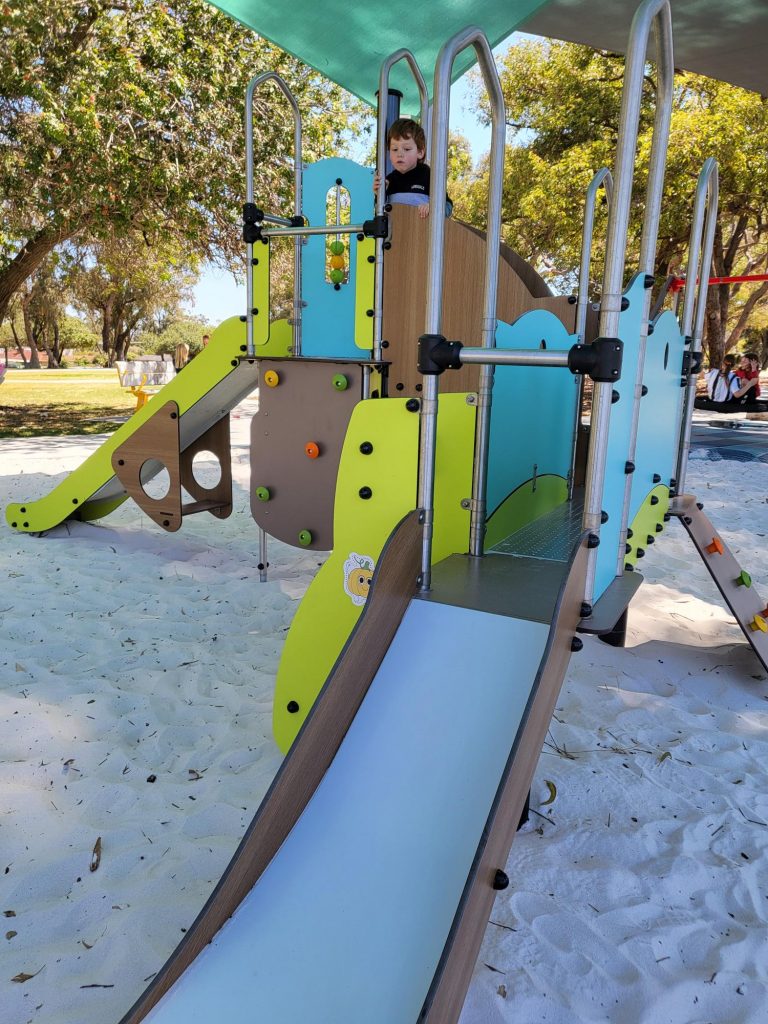 While most of the park is focused on small children, older kids aren't forgotten! There is a large spider net to navigate, exercise equipment to work out on, or everyone's favourite, a big flying fox!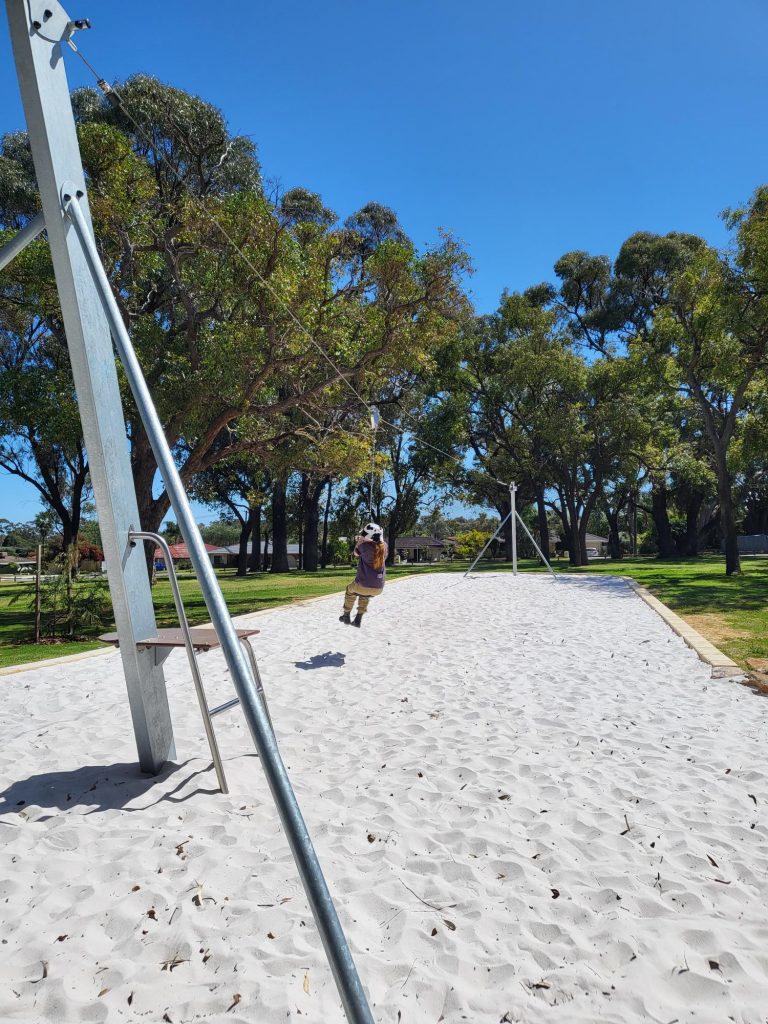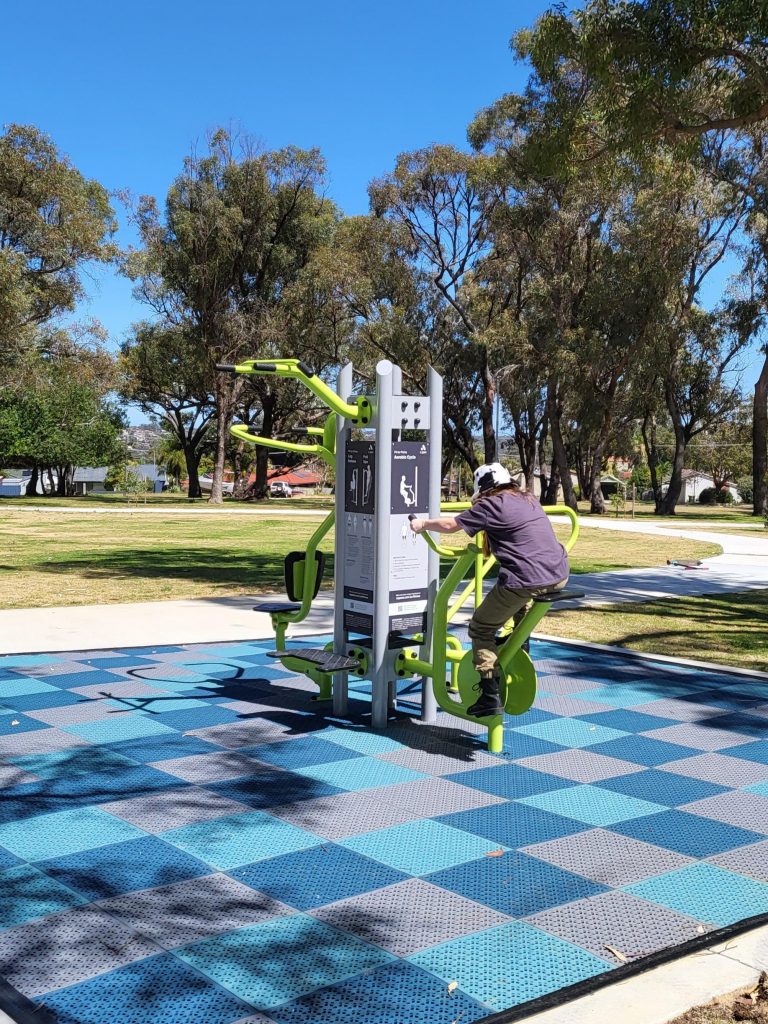 Frederick Duffy Park (sometimes referred to as Nolyang Park) is located on Nolyang Crescent in Wanneroo On street parking is available. The closest public toilets are inside the nearby Wanneroo Central Shopping Centre.
Location
No Records Found
Sorry, no records were found. Please adjust your search criteria and try again.
Google Map Not Loaded
Sorry, unable to load Google Maps API.
Member Reviews