Keane Street, Kewdale, Cloverdale
The City of Belmont has a very cool new edition a Forster Park – a bike pump track! There's the regular pump track circuit and then there are some pretty large jumps. This is so much fun – even just watching is very entertaining.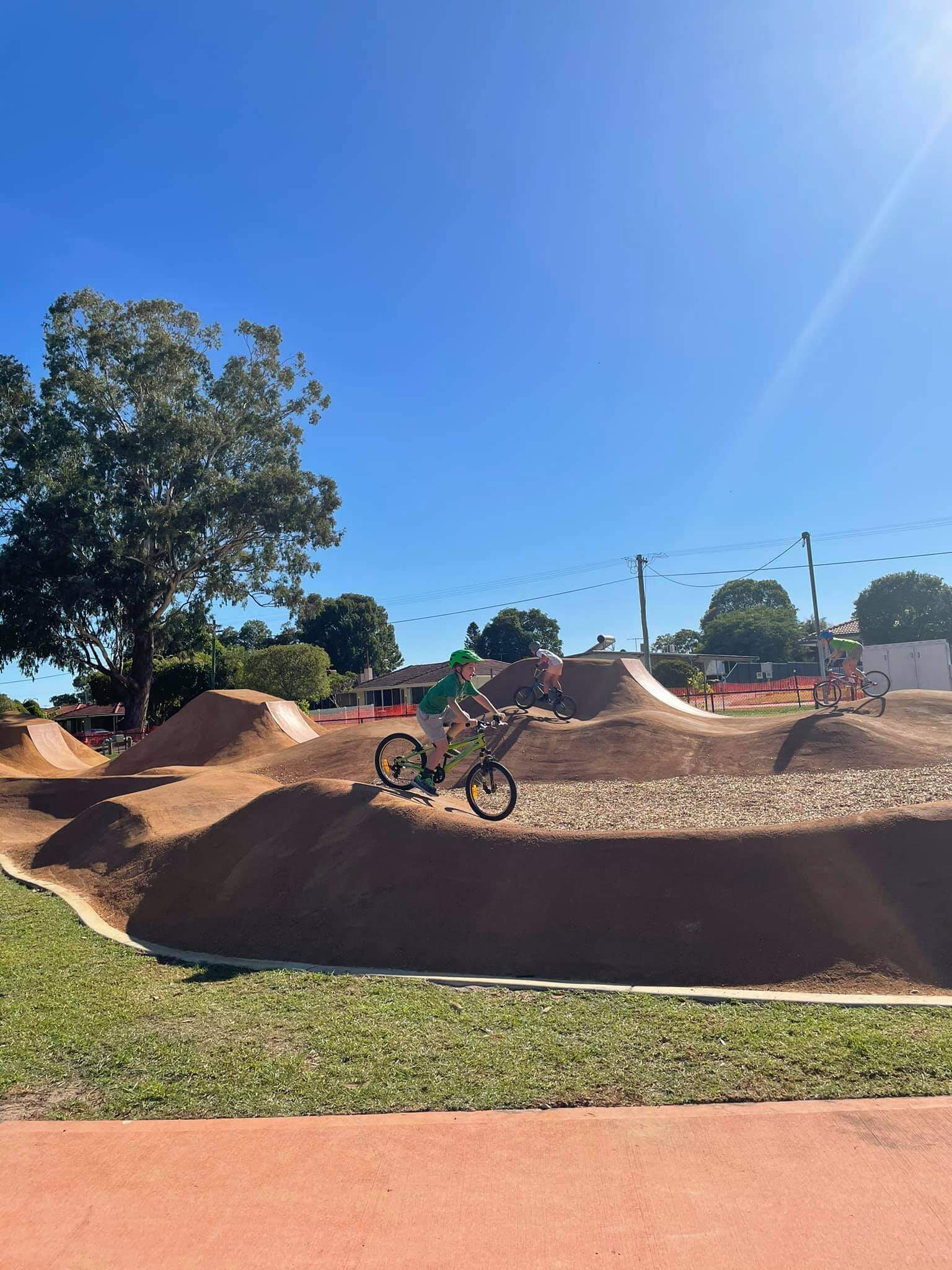 Only bikes with air-filled tyres are allowed on the track as scooters and plastic wheeled toys can damage it.
Next to the
pump track
, a brand new playground has also been installed. This is a mixture of traditional play equipment and nature play elements, based on wood chips. The main structure is a wooden forte with a fireman's pole, ladders, a small double slide and a larger single slide.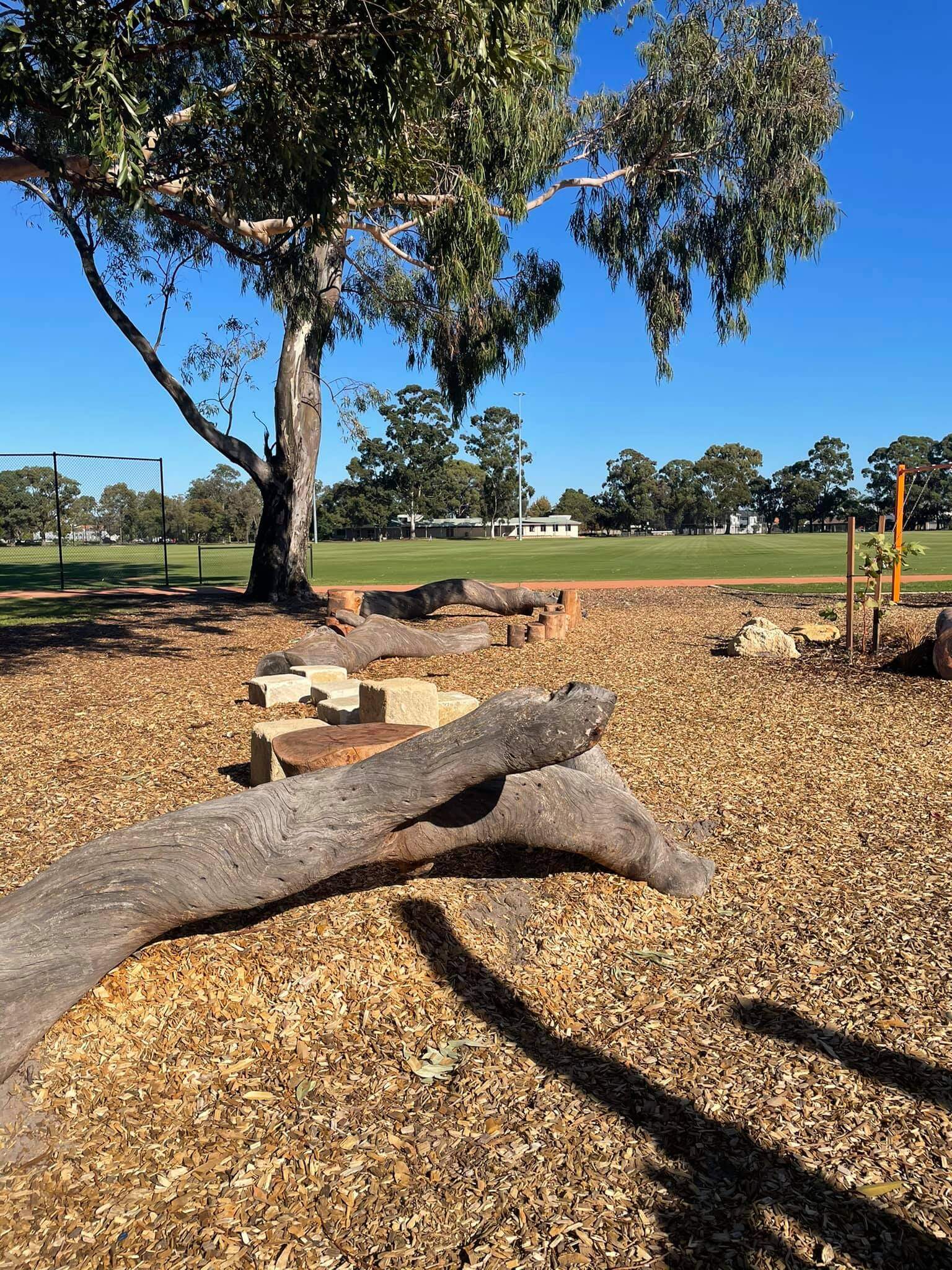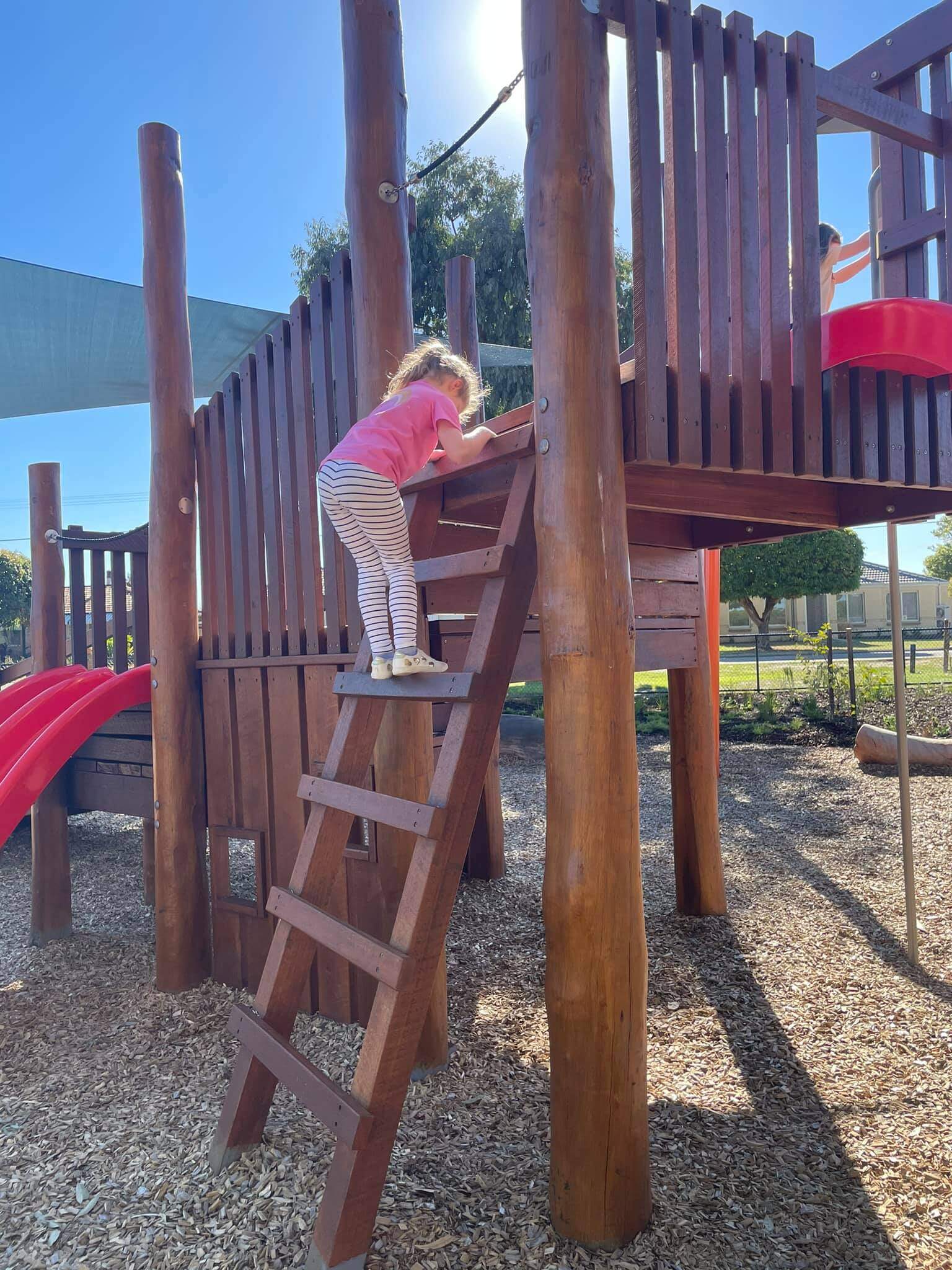 The playground has a nest swing, traditional swings and nature play elements. There is also a half basketball court and two small four-square courts.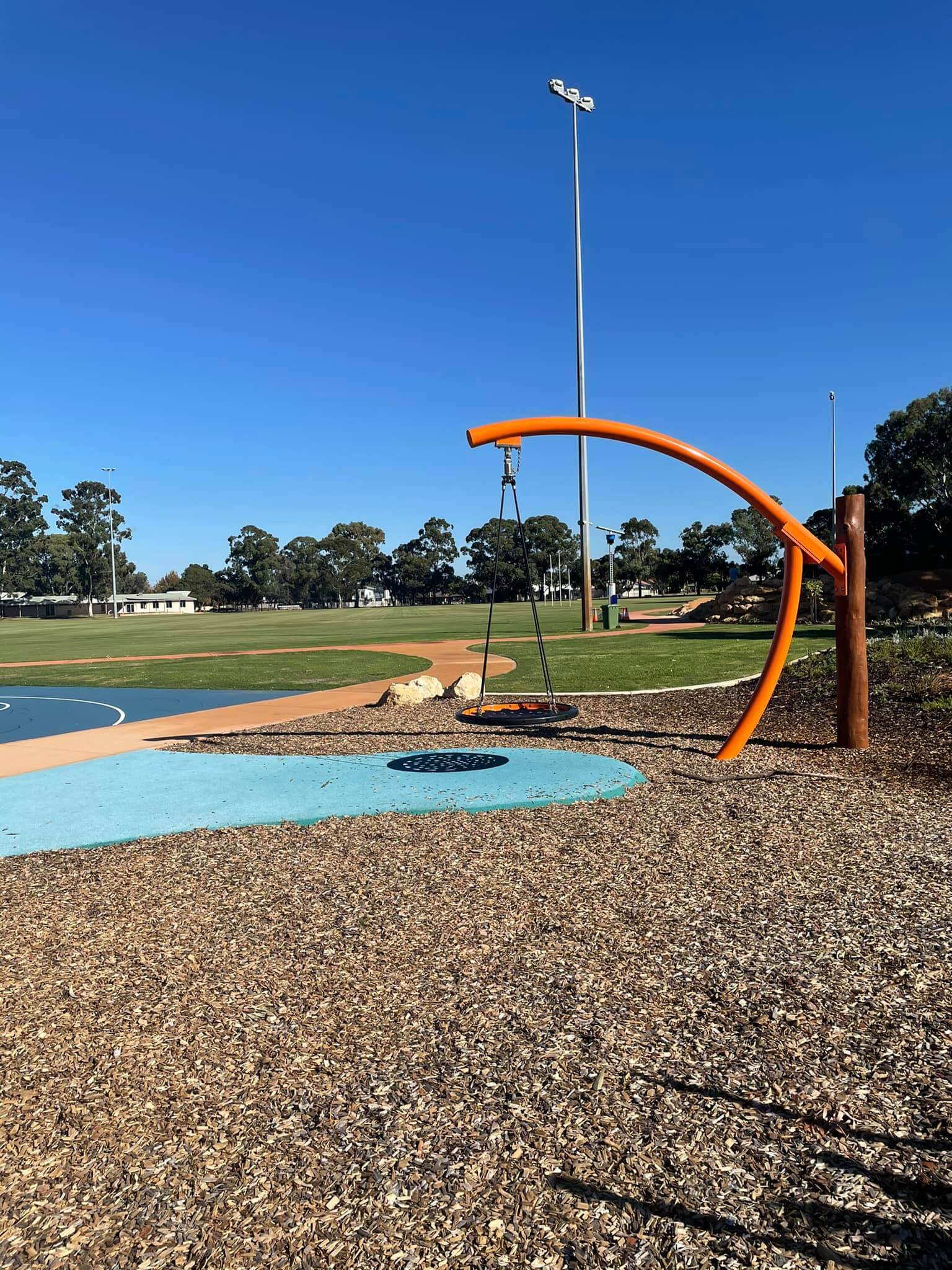 Forster park has a grassed space that is often used for football games, baseball and tee-ball. There is a path around the outside of the park (about a 1km loop) which is great for bikes and scooters. It is fenced around the entire perimeter but for a couple of open entry points.
Off-lead dogs are allowed at Forster Park, however they aren't permitted within 5 meters of the playground or the boundary of an organised sports game.
Forster Park is a great park with something for a range of ages as well as
toilets
and water fountains.
Forster park can be found on Keane Street, Cloverdale.
Location
No Records Found
Sorry, no records were found. Please adjust your search criteria and try again.
Google Map Not Loaded
Sorry, unable to load Google Maps API.
Member Reviews