Edwardes Park Nature Playground is an extension to the existing small playground and sits adjacent to a large oval. Made from recycled material it makes a nice addition to the suburban area and utilises material from the Henderson waste treatment facility.
Edwardes Park Nature Playground features a double flying fox including one to suit disabled children with an access ramp. I found it to be particularly high and struggled to hold it and get my daughter in.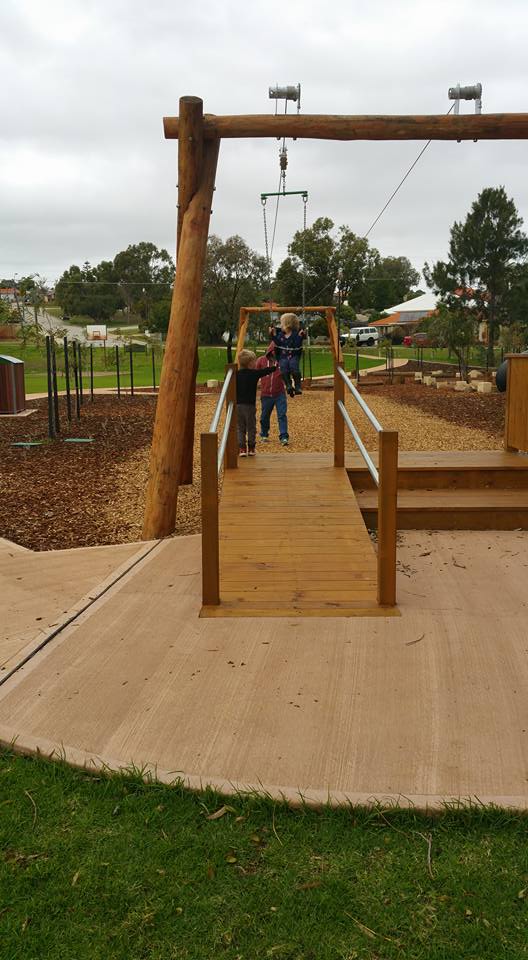 The playground hosted a large black pipe to climb on or slide down with tyre steps leading to it. This was a perfect spot to hide rocks if you are enjoying this craze.
Additionally, there were many logs to test your balancing skills.
The existing playground has a rope climbing structure and a slide as well as a digger to play in the sand.
Edwardes Park Nature Playground is located on Lintott Way in Spearwood.
Find more playgrounds in Perth
Location
No Records Found
Sorry, no records were found. Please adjust your search criteria and try again.
Google Map Not Loaded
Sorry, unable to load Google Maps API.
Member Reviews