There are a few public playgrounds on Rottnest Island
(1) Main Waterfront, Thompson Bay
The first playground you come across on the island is a large playground right on the beach front next to Aristos restaurant. This is the biggest playground and has shade sails.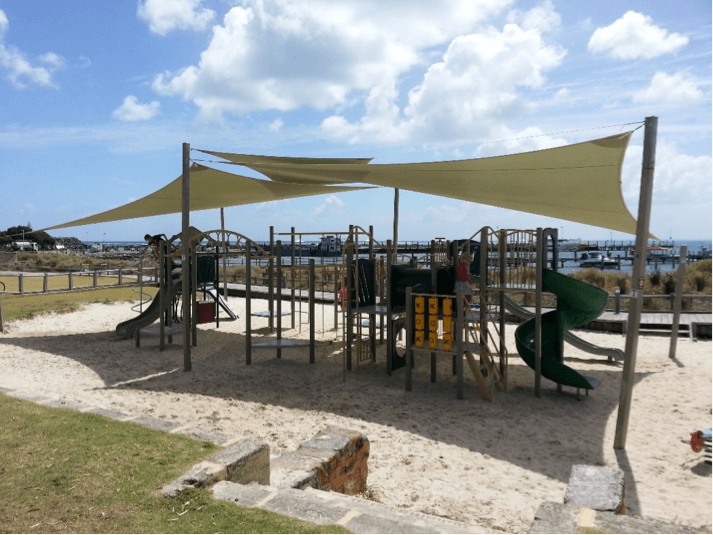 There is also a table tennis table nearby and you can get hire bats and balls for free from the bike shop which is about a minute away.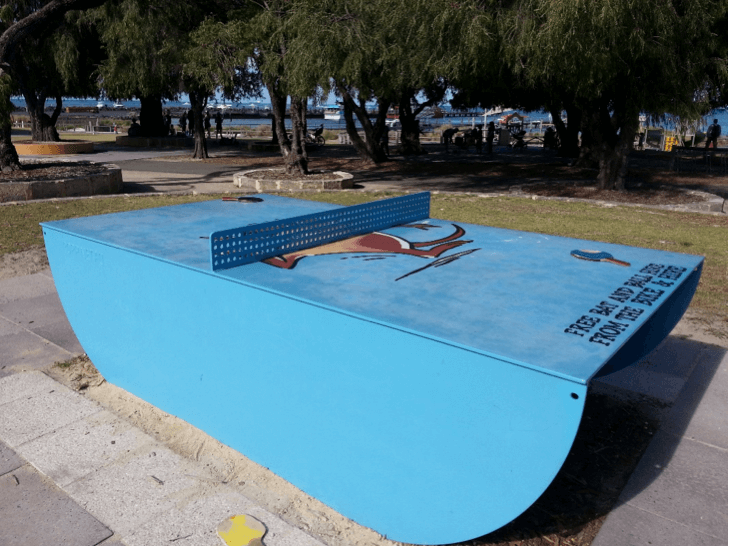 There are public toilets a short distance and a free public BBQ nearby.
You can watch the children play from Aristos or the next door pizza bar or grab a snack and sit under the shade.
(2) Rope Climbing Frame, Main Shopping Area
Next to the Rottnest bakery there is a large rope climbing frame. This is unshaded.
This is a good place for the kiddies to unwind while you grab a coffee and a snack from the Bakery, The Lane or Quokka Joes. You can sit at any of these and have a decent view of the climbing frame.
(3) Geordie Bay Playground
There is a shaded playground at Georgie Bay/Longreach near the café and general store. This is a 5 minute bus ride from the main settlement or a 10-30 minute bike ride (depending on how good your children are on bikes!)

The playground really helps if you are having lunch or dinner at the café as it is right next to the outdoor seating area so it keeps the kiddies entertained while you enjoy or food or coffee in peace.
Note: There is another playground just beyond the Rottnest Island Hotel in the main settlement, if you are walking away from the visitor's centre. I have not been to this one unfortunately as I only saw it on the map after I left.
Location
No Records Found
Sorry, no records were found. Please adjust your search criteria and try again.
Google Map Not Loaded
Sorry, unable to load Google Maps API.
Member Reviews