Nestled in the northern suburbs, Korella Park is a new gem of a playground boasting brand new Forpark play equipment. It's in a lovely location alongside a sports field. The playground is sand based and contained in a low sandstone wall that provides seating for supervising mums. Although there are no shade sails, there are large and leafy trees providing shade on the grass where you could throw down a picnic blanket and relax.
The main play frame consists of steps, platforms, climbing ropes and staggered stepping disks, a wooden bridge with handrails, monkey bars, a fireman pole, a tunnel and two slides – one straight and one slightly curved. There is good access for all ages and abilities and plenty of fun activities to engage the kids for a good chunk of time.
An arched climbing frame stands alone, and is a great achievable challenge for climbers, with good foot and hand grips. It's still advisable to supervise little ones who may panic as they climb higher.
The main attraction of the park is the car/truck which was very popular with the kids when we visited. There is one steering wheel, a gear stick and a seat for the driver and a few passengers. But there is also a big open space at the back for plenty more kids to join the ride as they hold on the rails, so no one misses out. The car is raised on springs so that it jiggles as you move on it or if you jump gently.
An unusual fun Sand play structure invites you to put the attached plug in the basin, then fill it with sand using the attached scoop, and finally remove the plug to watch the scoops below fill up and rotate!
Incorporating a bit of nature, there are chopped tree logs at different levels to step on or sit on.
A set of two swings is positioned on a patch of softfall tarmac. One is a baby swing seat and the other is a regular swing seat.
When we visited Korella Park it was very peaceful with birds singing as the Autumn sun warmed us. This park makes the perfect stop for a quick play but you may find yourself wanting to stay longer.
The big sports field provides plenty of grass to run around or play ball if it is not in use, and there is even another older playground on the opposite side of the field if you fancy a change of scenery.
Last but not least, there is an essential very useful bonus nearby – a Public Toilets block!
Find more playgrounds in Perth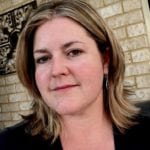 Georgia Millad is a busy mum of two gorgeous girls. She contributes reviews of kid-friendly places and events around Perth, and has a mild obsession with grammar rules and spelling. Georgia has recently qualified as an EA, expanding on her mum skills to support kids in the classroom.
Location
No Records Found
Sorry, no records were found. Please adjust your search criteria and try again.
Google Map Not Loaded
Sorry, unable to load Google Maps API.
Member Reviews