Such a gorgeous find en-route to or from Esperance. Be sure to stop into the quaint town of Ravensthorpe for a visit to local sweetshop Yummylicious Candy Shack!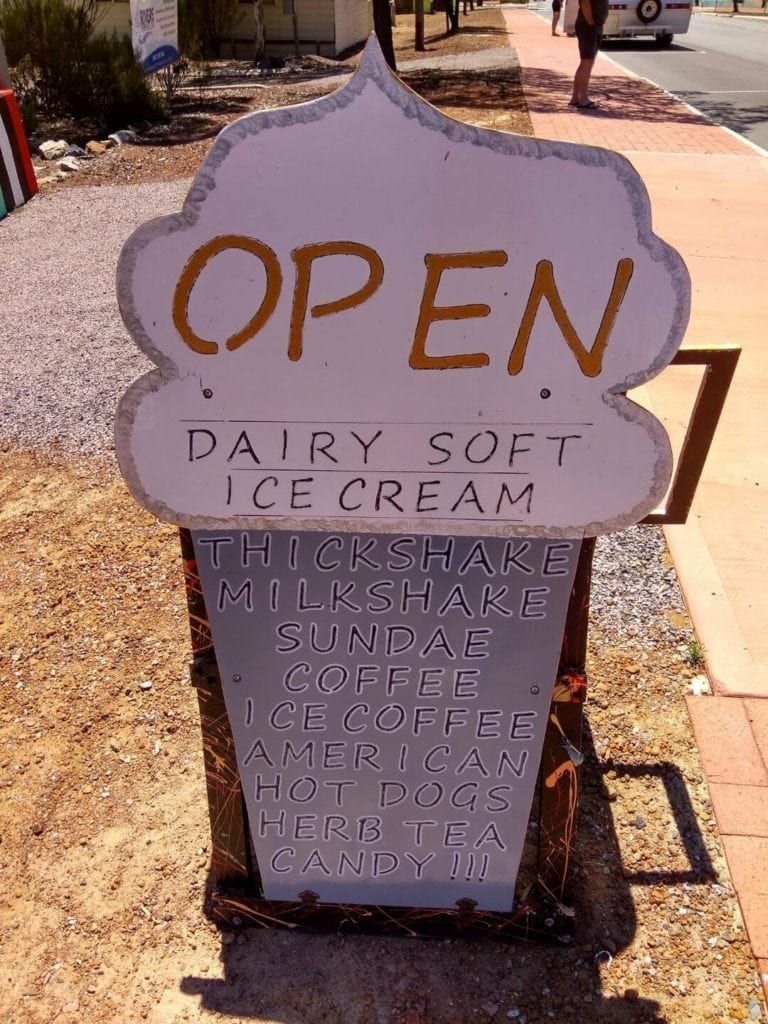 "Yummylicious Candy Shack is taking you back in time to the good old days of Candy, Chocolate, Milkshakes, Real Thick Shakes, American Hotdogs, Dairy-soft Ice-Cream, 12 Flavor's of Norgen Vaaz Ice-Cream, Italian Coffee, Herbal Teas & Fun fun fun! Yummy"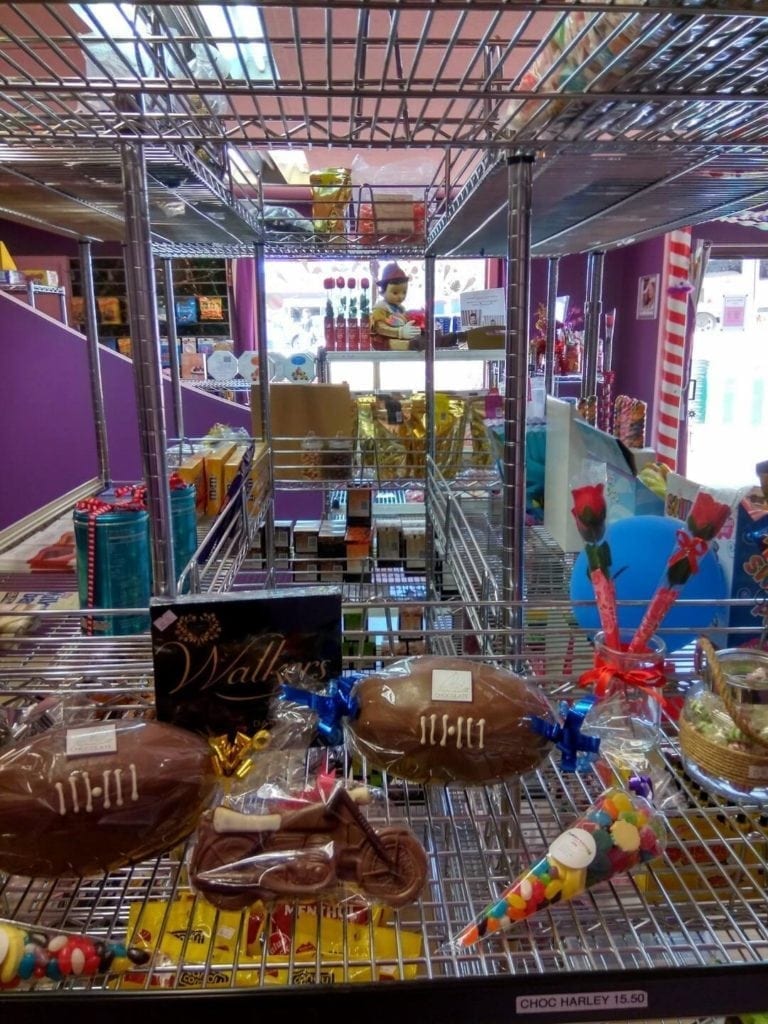 They certainly do deliver on their promise! The moment you pull up there is a colourful explosion of fun overload and a vibrant vibe! The outdoor space has been converted to a funky backyard games area with plenty to see and do.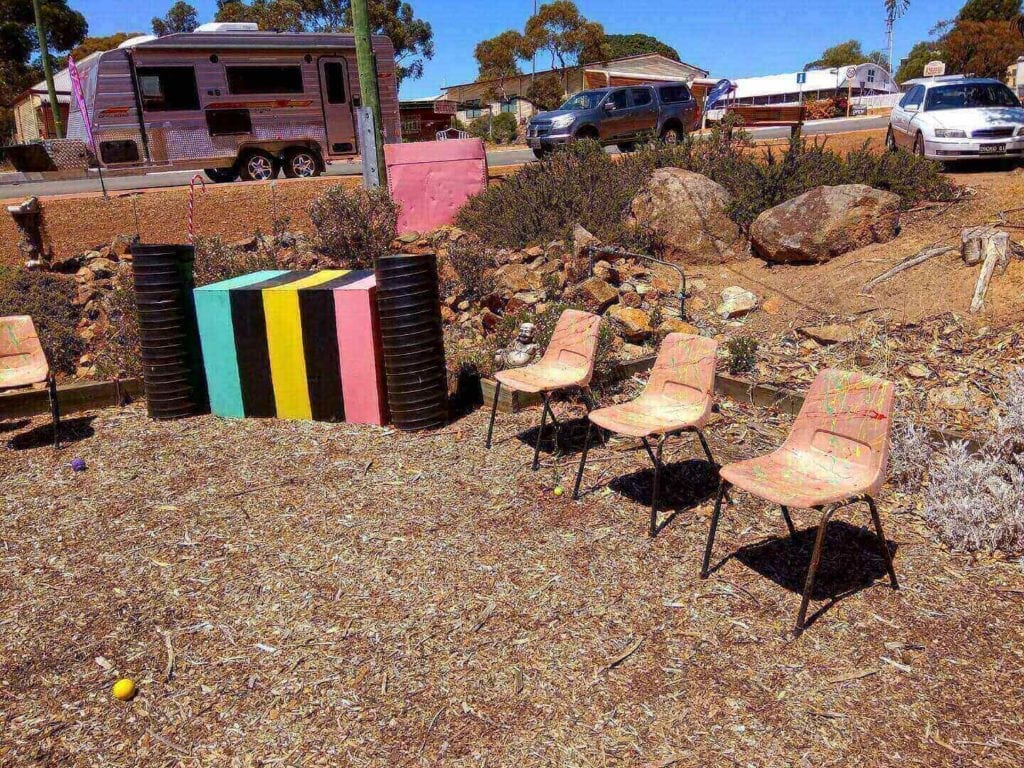 Chairs are scattered around a grassed patch where there are ball games, hoops and loads of confectionery references, like an over sized licorice all-sort! The perfect spot to devour your sweet treat and watch the kids burn off the sugar rush!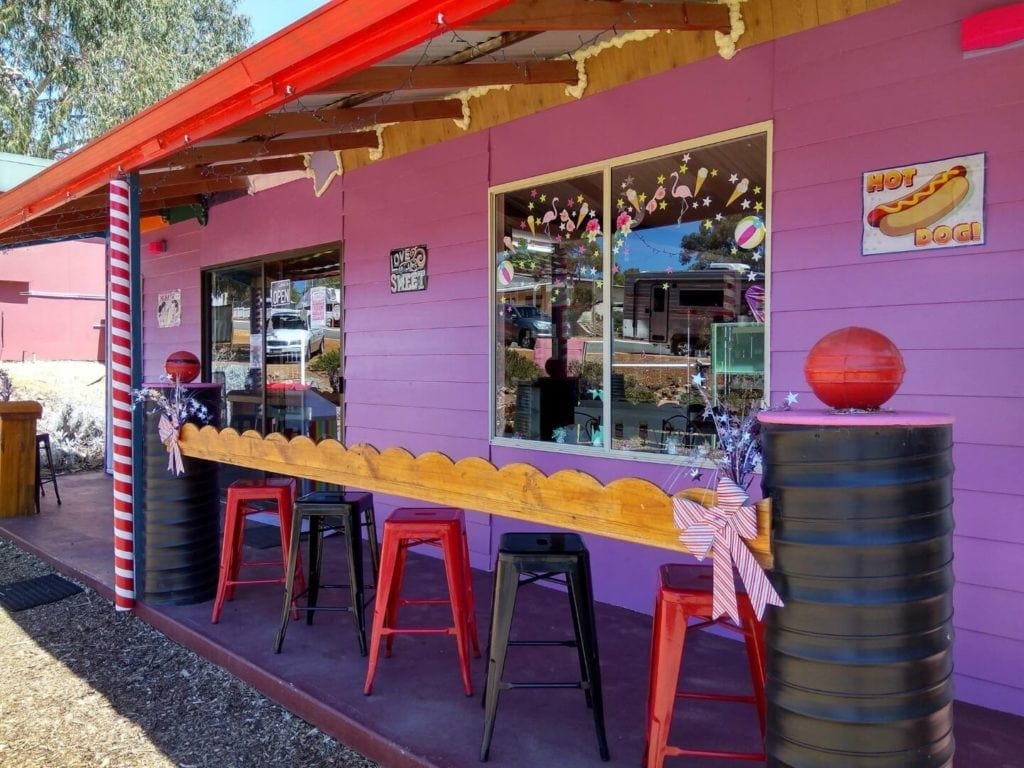 Step inside and you'll think you've entered one of Willy Wonka's candy rooms! Purple as far as the eye can see as well as candy! Soooo much candy!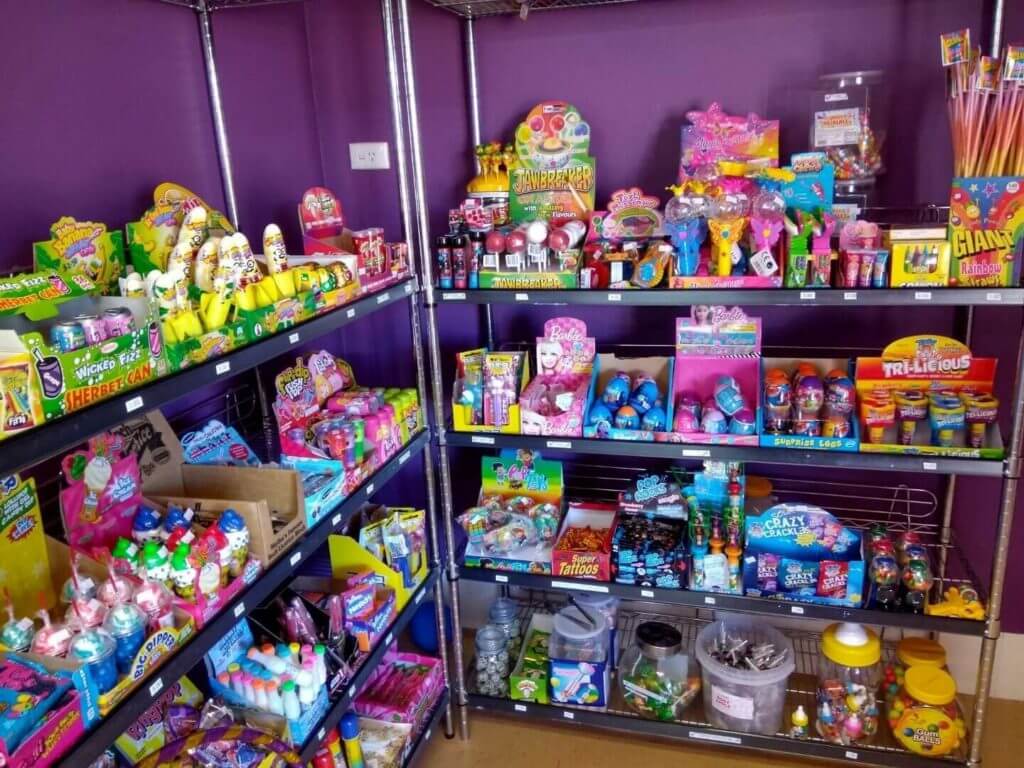 They have a great range of confectionery to suit everybody with plenty of delights you wouldn't normally see at the local supermarket from jellies, chocolates, sour strips and so much more!
Grab a coffee or one of their famous American style thick shakes and pull up a pew – or take your time browsing the aisles for a takeaway treat or to enjoy in house!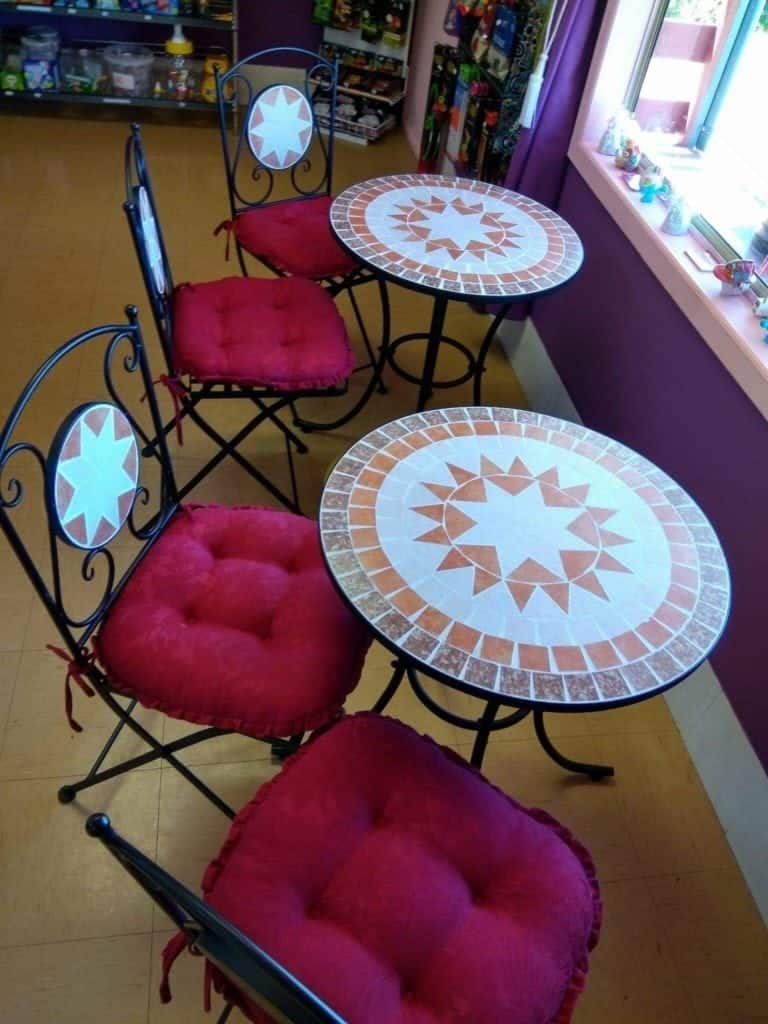 Not only do they do scrumptious drinks but they have a delicious range of ice creams for all, including soft serve and the Norgen Vaaz Ice Cream varieties. Yum!
They also have a gift section with handcrafted wares from locals.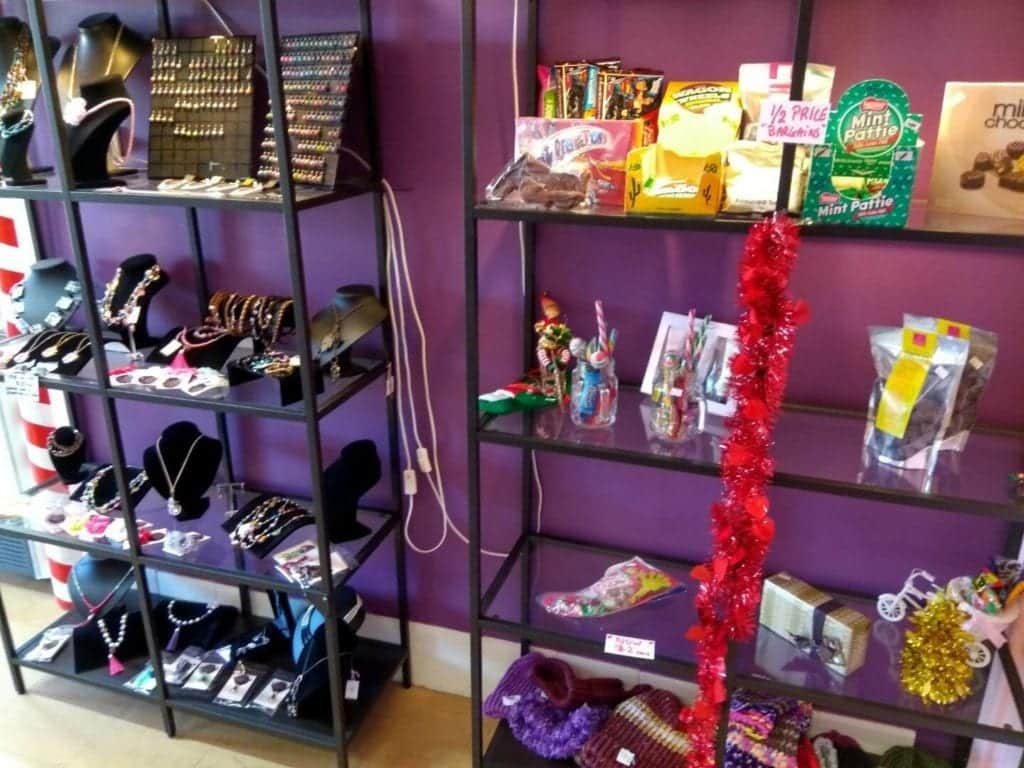 Such a welcoming vibe with friendly service and reasonable costs.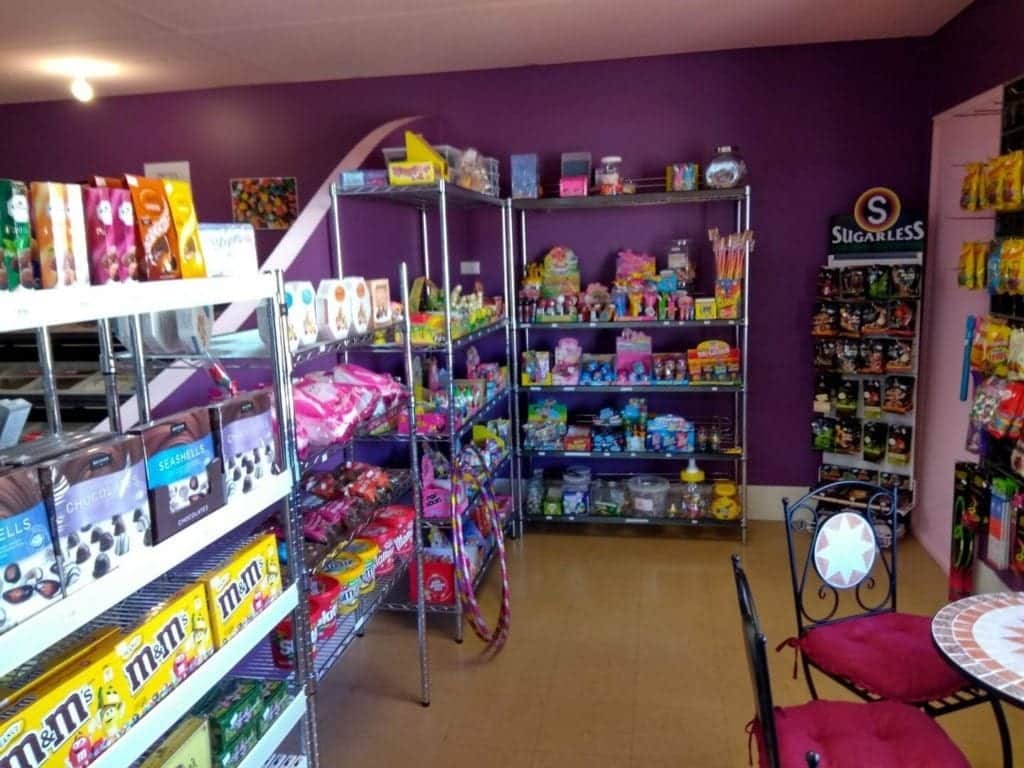 A very community minded store Yummylicious Candy Shack is involved in local events and charities.
Such a gorgeous little corner of the world to indulge the sweet tooth! Be sure to pop in if you are local or passing through!
Yummylicious Candy Shack
Where: 89 Morgans St Ravensthorpe
Time: Tuesday – Sunday: 10:00 AM – 5:00 PM
Contact:  9838 1647