We popped by on a hot summer's afternoon for lunch at Woodfire Restaurant. It's a hidden gem in Ellenbrook, just down the road from the Rainbow Waters Playground, a free water playground opposite Ellenbrook Library. The Head Chef/Owner Lorenzo, formerly the Head Chef of Jamie's Italian has a seriously good restaurant on his hands and it has been getting a lot of praise from both food critics and customers.

Inside, the restaurant is quite spacious and it's easily navigated with a pram. The restaurant is very family friendly offering a great kids menu, highchairs and changing facilities for the little ones. For the kids there is some colouring and pencils on hand to keep them occupied, while you're spending time deciding just what to order! There's pizzas, fresh pastas, wood fired meats and more.
To begin we enjoy some Italian nibbles, served on a long board, sitting on tins of tomatoes, was "Fritto misto". This is a selection of panfritto, crispy gnocchi, crumbed eggplant, arancini and polenta chips and is perfect for sharing. I also dig into the "Panfritto" Golden fried pizza dough bites with spicy arrabbiata sauce and parmesan. They are seriously moreish!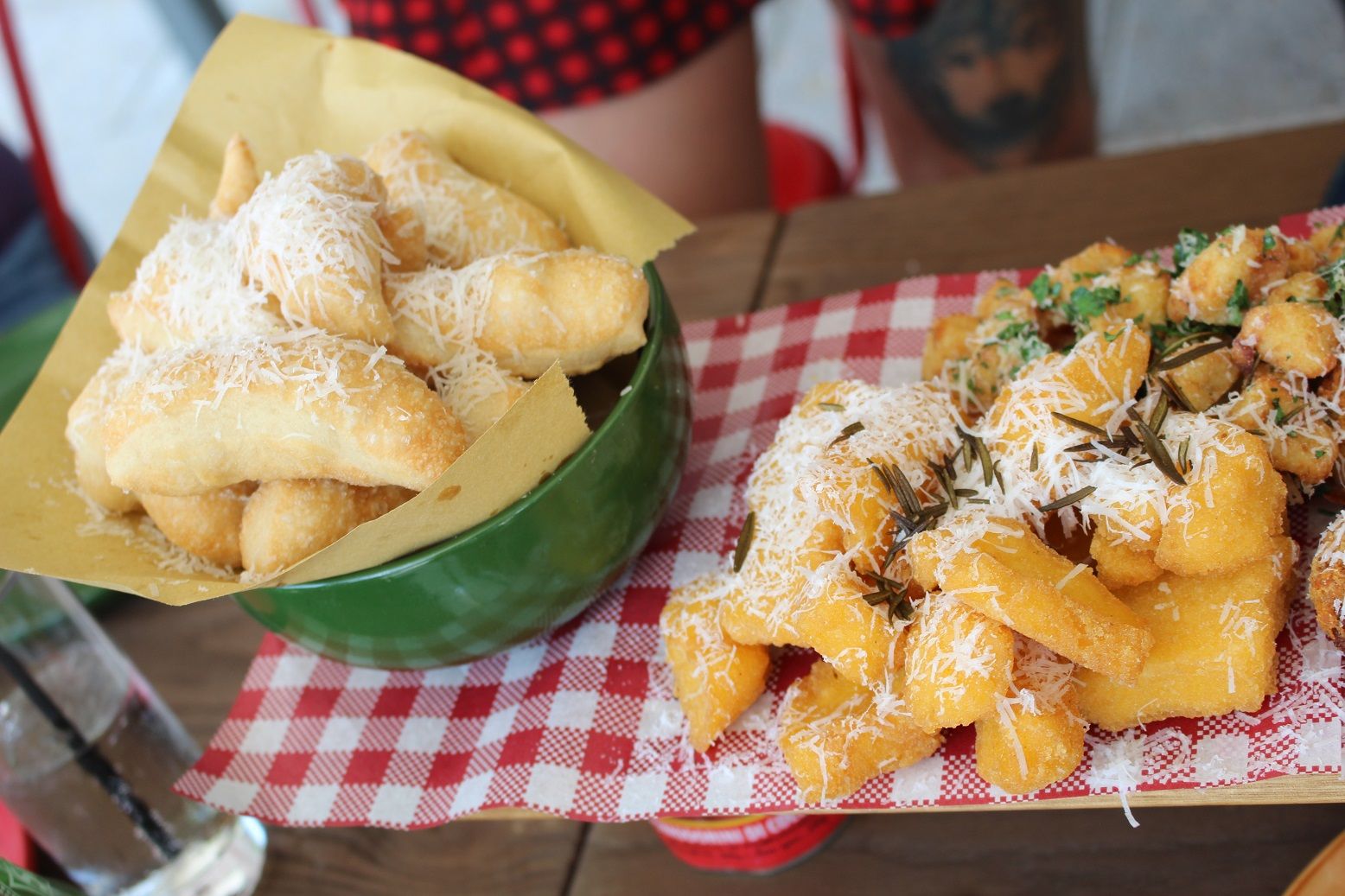 Little chef chooses "Kai's Ninja Turtle Pizza" from the Bambino Bites menu. All meals are $9.90 and there is also Pizza margherita (add ham +$1), beef sliders with chips, chicken skewers with chips or rainbow salad, spaghetti bolognese, penne pasta with Nonna's tomato sauce or lasagne with rainbow salad to choose from. It's a great menu with lots of healthy options.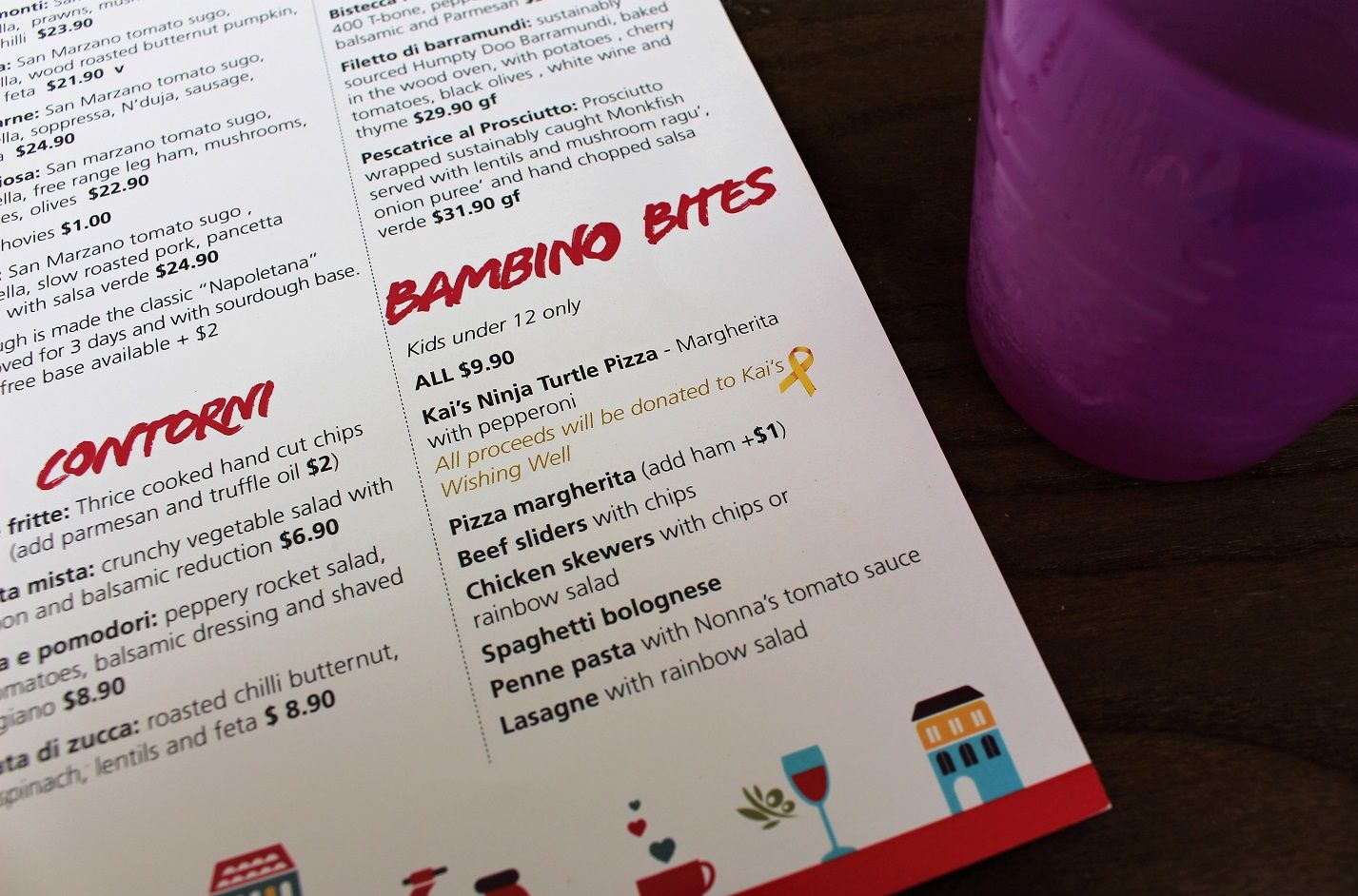 Little Chef absolutely wolfed down Kai's Ninja Turtle Pizza. The delicious, freshly made base is topped with cheese and pepperoni. All proceeds from the sale of these pizzas will be donated to Kai's Wishing Well. Kai is a little Ellenbrook boy who sadly has been having some serious health issues and the big hearted Head Chef Lorenzo has been running a few fundraisers to help Kai and his family.
I loved the "Linguine al salmone" ($23.90). A generous spiral pile of linguine pasta, tossed with Tasmanian smoked salmon, spring onions, capers, white wine and a dollop of mascarpone. Great dish. Usually I won't order linguine or spaghetti when I eat out (as it's not always easy to eat!), but I'd absolutely order this tasty dish again.
And to finish… we just couldn't leave without trying Chef Lorenzo's famous Bomboloni (filled doughnuts). There are lots of flavours to choose from, Little Chefs favourite had to be the cookies and cream bomboloni. I really loved the salted caramel.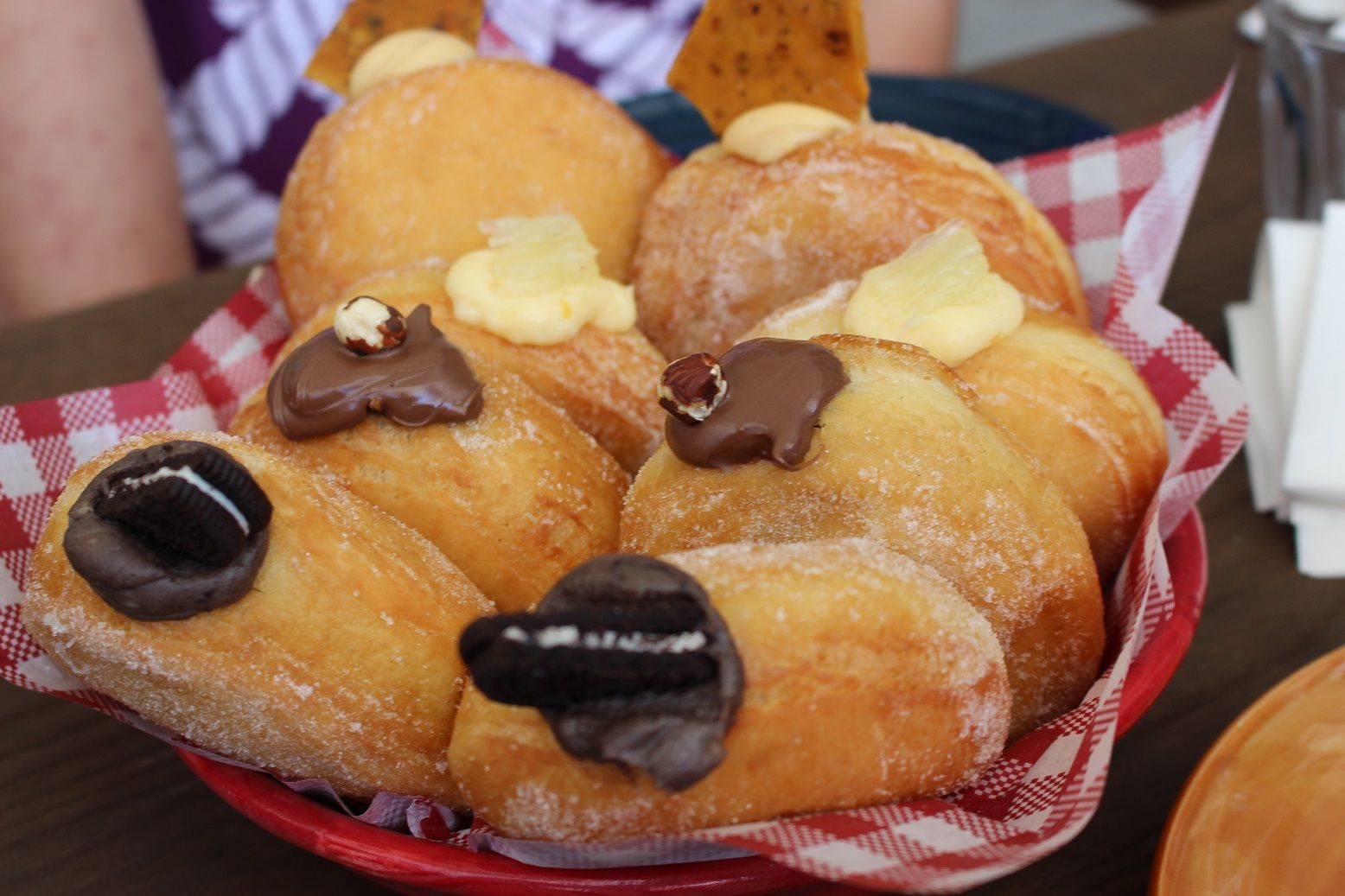 The residents of Ellenbrook are incredibly lucky to have this restaurant in their 'hood. Do yourself a favour and check Woodfire out. Even if you don't live in Ellenbrook, it's worth a drive, you won't be disappointed and the kids will love it!
Where to find it: Woodfire Restaurant, Unit 1, 12 Commercial Road Ellenbrook
www.woodfirerestaurant.com.au