A great way to introduce your kids to the art world is by taking them to the Van Gogh exhibition now on in Perth. This 3D immersive experience feels like you've stepped inside a Vincent Van Gogh painting with the art coming alive around you.

The presentation, currently set up in Supreme Court Gardens, is the most popular art exhibition worldwide. The red-carpet entrance lined with Van Gogh's iconic sunflowers sets the scene of what is to come. The foyer evokes his famous "Café Terrace at Night" with a seating area and café serving drinks and snacks.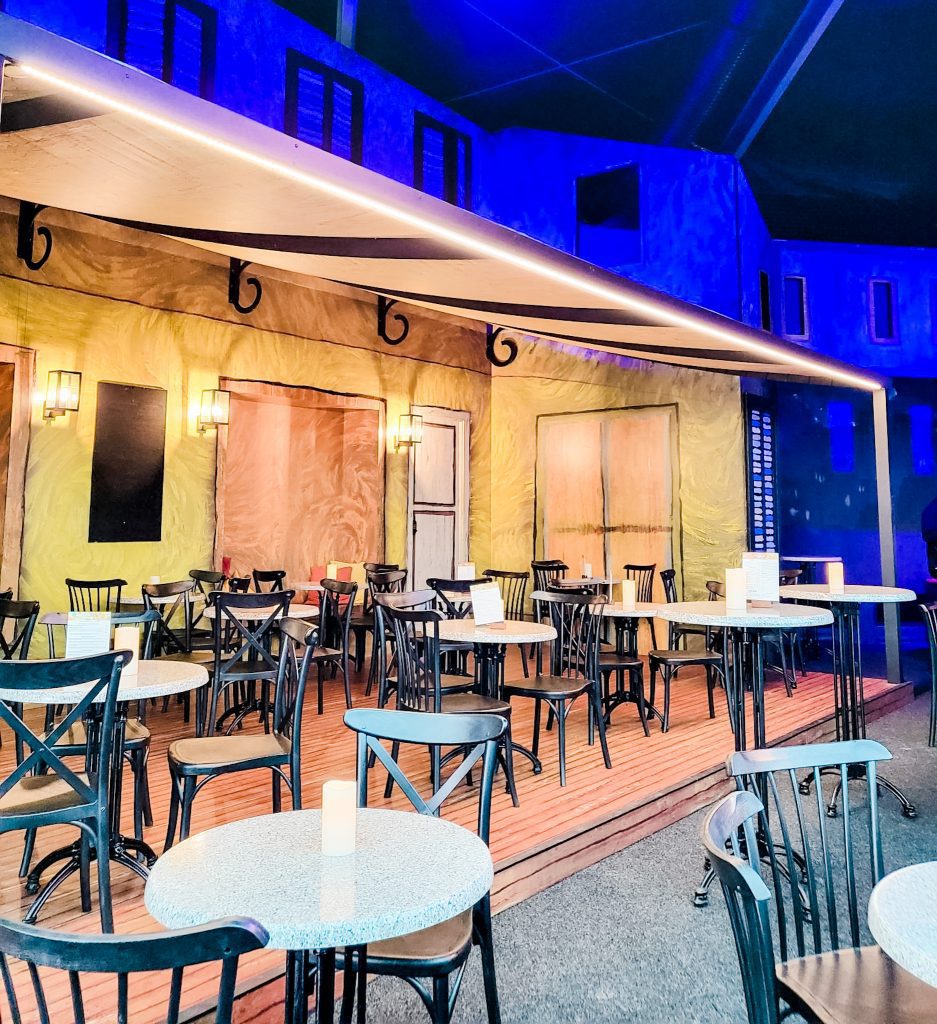 A life size replica of Vincent's apartment is next to the café and a perfect setting for photos. Also in the foyer is a large range of merchandise for sale. The walls are lined with informative signs outlining a timeline of Van Gogh's life.
From the foyer you step into the Starry Night room, with fairy lights hanging from the ceiling this room is really magical. The mirrored walls make it look like the stars continue forever.
After the Starry Night room, you enter the main gallery. The presentation runs on a continual loop so you can join in and stay as long as you like. Adorning every wall and freestanding through the centre of the room are giant canvases.
Projections of Van Gogh's paintings and quotes are beamed onto the canvases in perfect synchronicity with a classical music soundtrack. The air is even scented to help create the scene, when paintings of farms and trees came up it smelled like cypress!
We visited during a school day so there weren't many kids there, however there was a lot of toddlers having a ball running across the projections on the floor. They had so much fun running on train tracks and chasing flowers.
Since you are welcome to walk around or even sit on the floor it is a more casual setting than other galleries. Exiting the main gallery you walk through a sea of sunflowers, the perfect spot for more photos.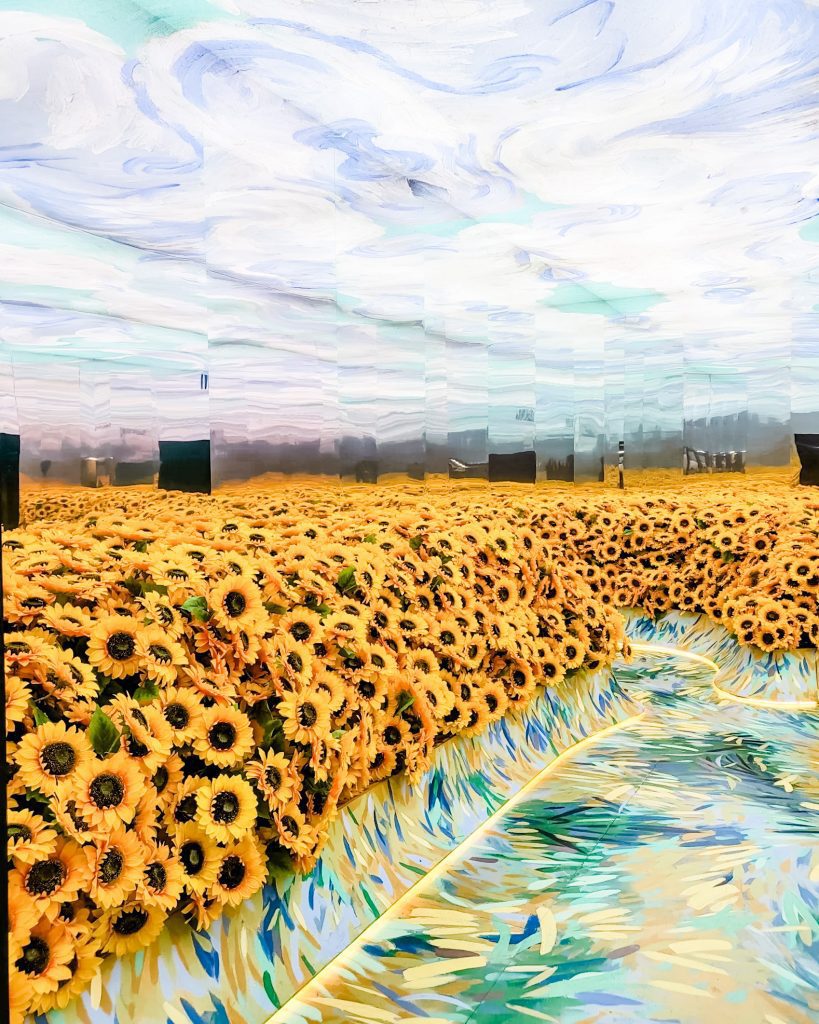 This show is a must see for art lovers, or anyone really! Van Gogh Alive is on now until August 7th with many sessions per day. Allow at least 45 minutes to see the whole presentation. Toilets are on site and the whole exhibition is pram/wheelchair friendly. Tickets through Ticketek.
Find out more by visiting vangoghalive.com.au
Find more events happening in Perth