On Saturday morning I met my sisters and Mum for breakfast at Tropico in North Beach. We booked ahead for 9am and lucky we did because it was a very popular breakfast spot.
Located just a walk from the beach, and west coast drive, makes Tropico the perfect post-exercise spot – and I did exactly this, going for a beautiful early morning run and then meeting my family for breakfast.
Despite being busy, the open plan and casual decor made it an inviting cafe and it didn't feel overcrowded at all.
At the front of the cafe, there are shelves of games, books, and colouring in activities for kids to borrow and enjoy. A rainy day coffee and game of connect 4 seems like a good idea to me!
I ordered the Açai bowl, which the waitress made sure I was aware was an icy cold dish as it was a very cold morning, and it was delicious! My sister ordered the full breakfast and my mum ordered a simple scrambled eggs and bacon with no toast. Bacon and eggs wasn't actually on the menu but the waitress didn't hesitate in saying we could make our own.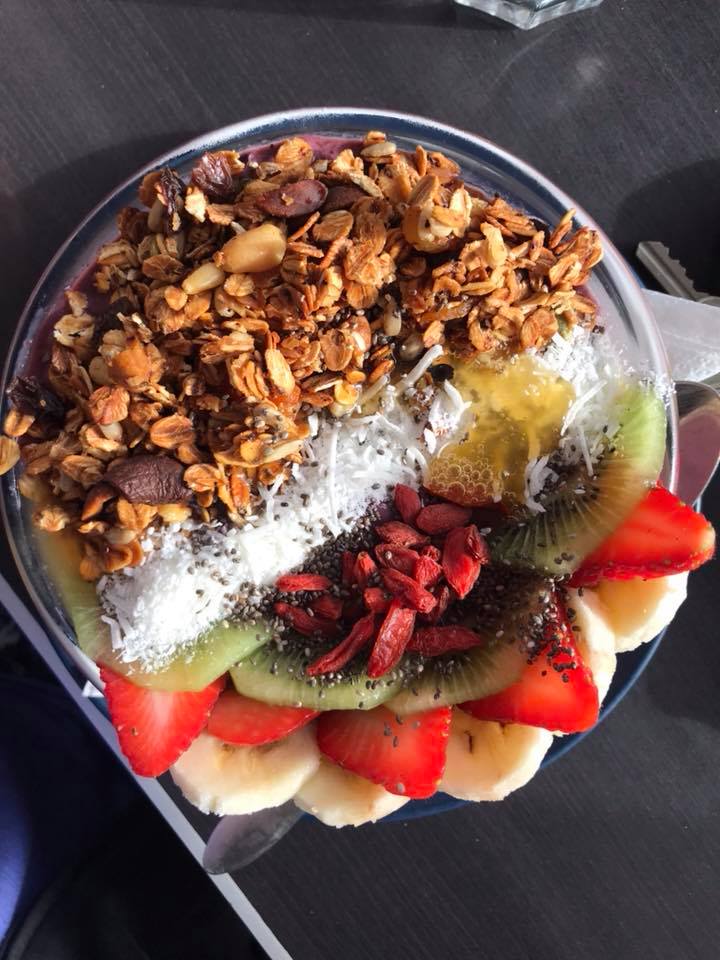 Upon leaving we paid at the counter on the way out and had no problems splitting the bill.
They also do takeaway coffee and have a selection of muffins, slices and bagels available from a display cabinet. You can even text through your order to save on the wait time! Takeaway would be a great option on a sunny day – head to the beach or there's a small park directly behind Tropico as well.
Tropico is a great cafe with a really relaxed feel, delicious food and great service. They are open Sunday – Thursday 6am – 4pm and Friday – Saturday 6am – 10pm.
Tropico
Located at shops 1/ 105 Flore Terrace, North Beach
www.facebook.com/tropiconb