1  
Sisters SUPA IGA Store, Lakeside Joondalup
FREE in-store crèche run by qualified carers. Free for up to one hour for children aged between 3 & 8 whilst you shop in store. Operates from 9am – 2pm daily and from 11am – 4pm on a Sunday.
2. 
IKEA
Children who are between the ages of 3-8 years and toilet-trained are welcome to play in Småland, IKEA Perth's FREE supervised play area, while their parents shop. You'll also find bibs, bottle warmers, high chairs and a play area for children in the IKEA Restaurant. Checkout their special children's menu. Throughout the year they run free children's activities.
4. Bunnings Warehouse
It's not only for adults, it's also a great place for kids too! You'll find a fully enclosed indoor playground, a café complete with highchairs and they also run free workshops for children over the age of 5. Workshops include creative projects such are making tool boxes, toy trucks, planter boxes and CD holders. Throughout the year they also run free children's activities. Mini shopping trolleys especially for kids.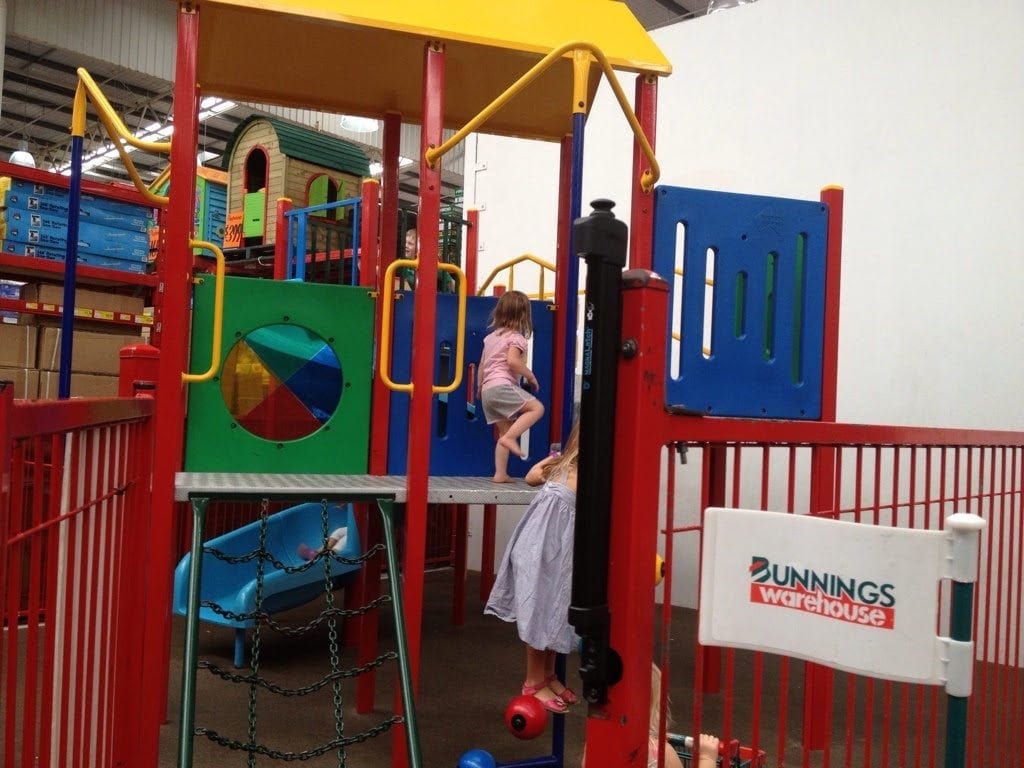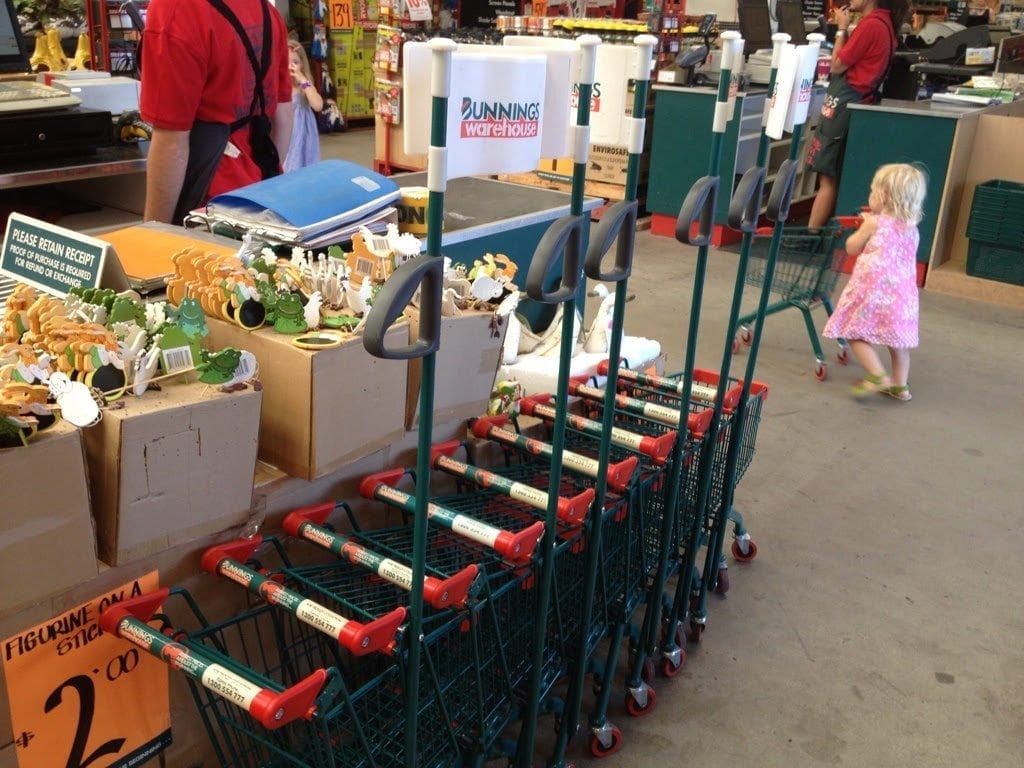 5. The Mezz
The Mezz has a great outdoor playground and grassy play area. Great for kids of all ages. Shop there on a Thursday – Saturday and you can also take advantage of the courtesy service where someone will assist you wheeling your trolley and help unload your shopping into the car. Great if you are shopping with young kids. 
6. Officeworks
In-store activity station complete with computers and colouring competitions. Throughout the year they run free children's activities. Join the Ollie Kids Club to keep up to date with in-store activities and special offers. Mini shopping trolleys especially for kids.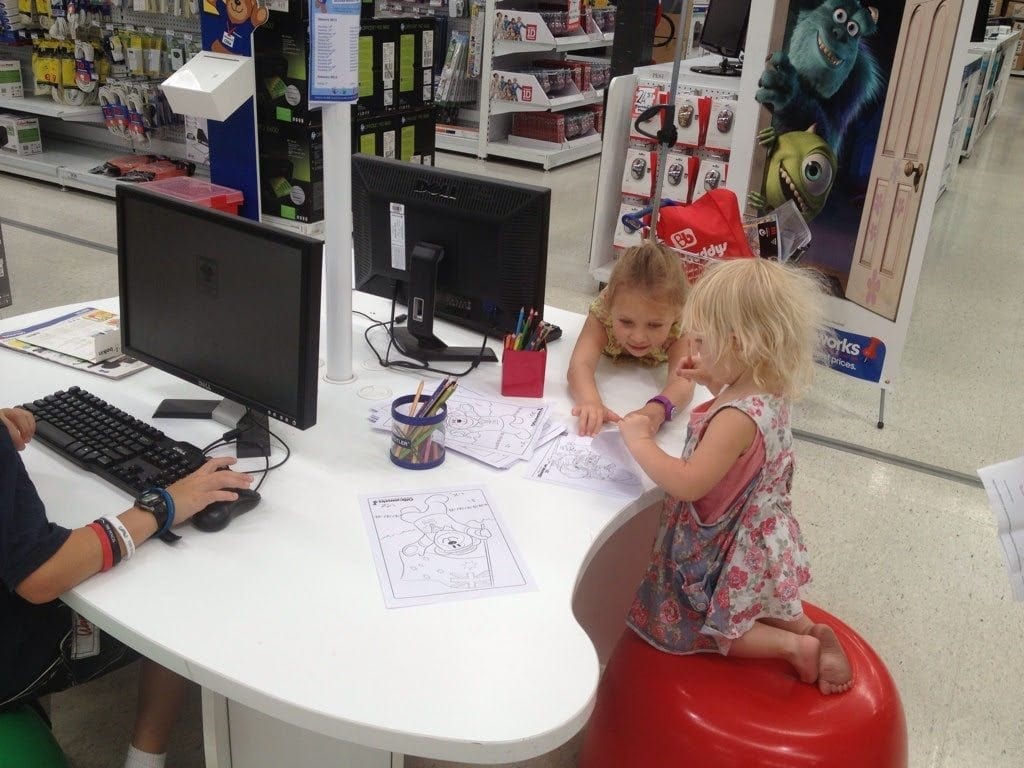 7. Coventry Village, Morley
FREE fenced play area for children under the age of 6. Free children's activities such as face painting and balloon twisting during the school holidays.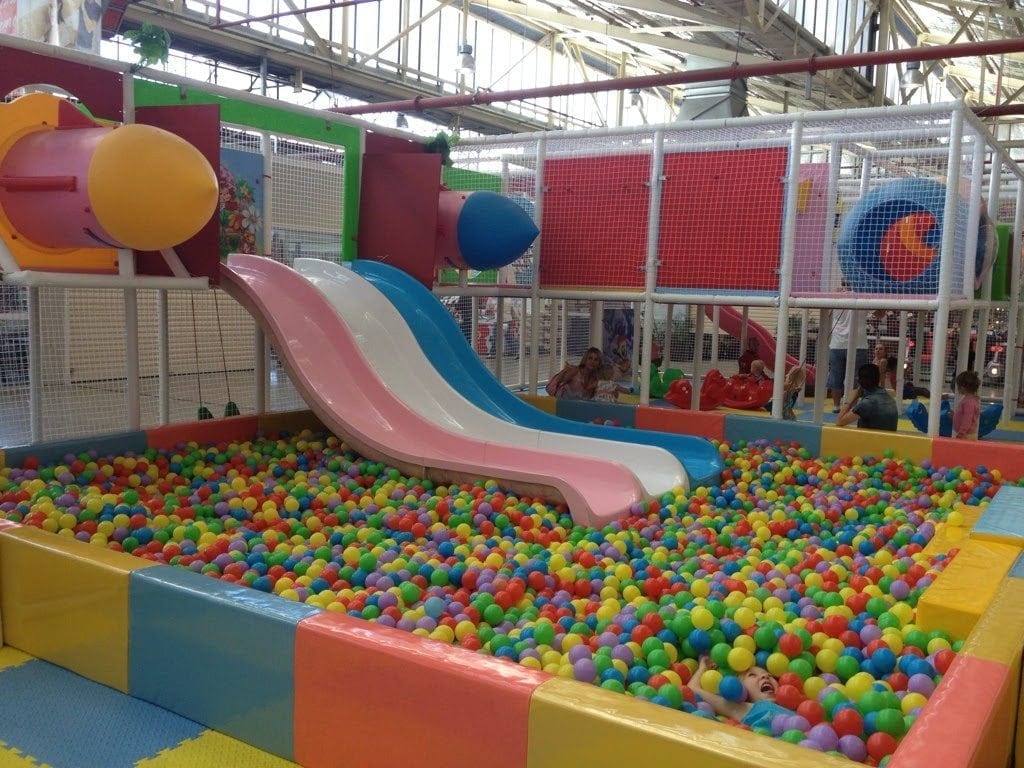 8. Magic Shoebox, Maylands
Lego play table to entertain the kids whilst you drool over the many gorgeous kids shoes.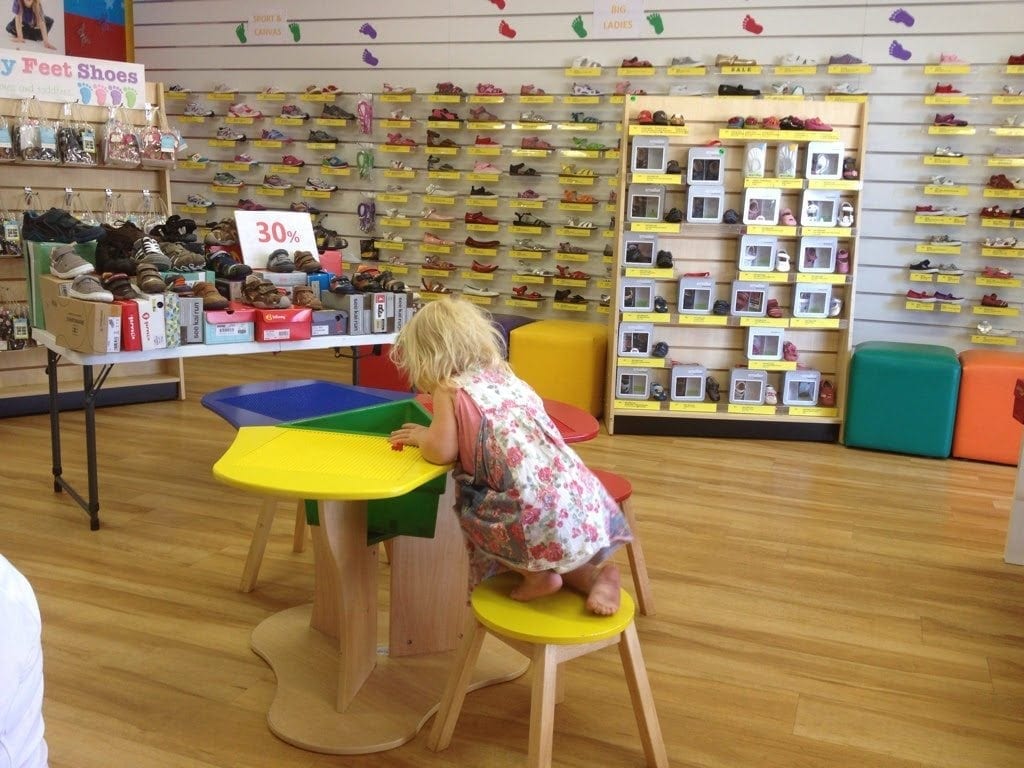 9. Apple Store
iPad station area with games suitable for kids of all ages. You'll find it hard to drag them away!10. Shopping Centres
Many of the shopping centres offer kids cars which you can hire for free or a small fee. Some also have a small play area (Lakeside Joondalup, Westfield Whitfords and Westfield Innaloo).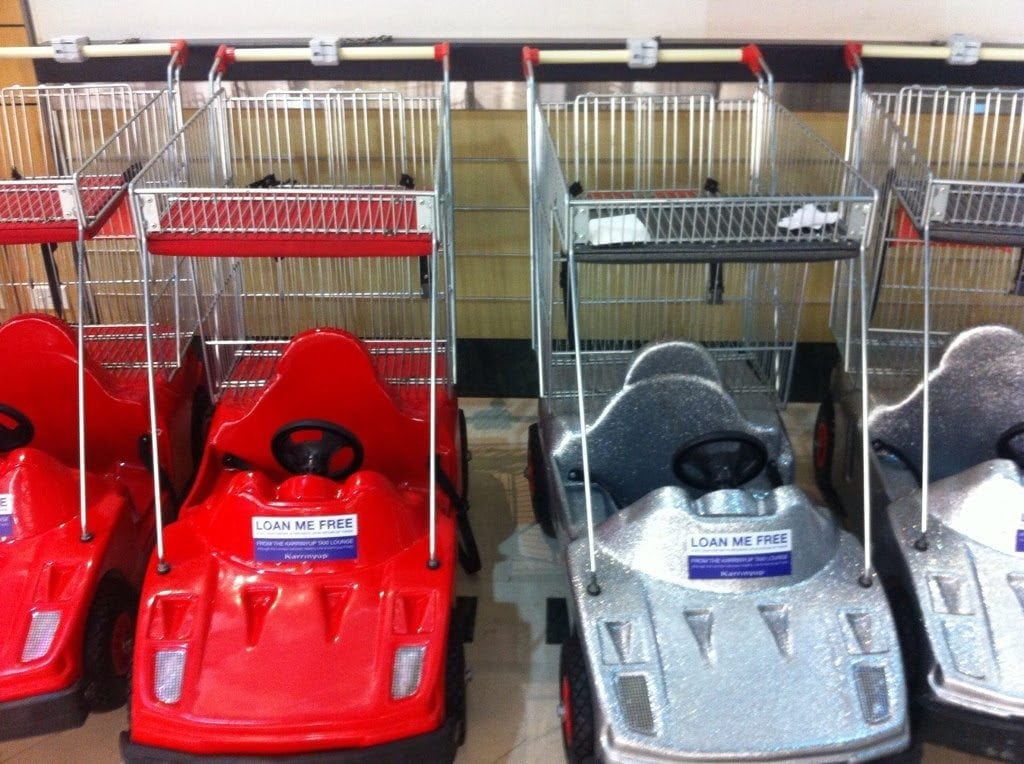 Throughout the year they run free children's activities. Karrinyup Shopping Centre runs Story Inc with the Barking Gecko Theatre Company every Wednesday morning during term time.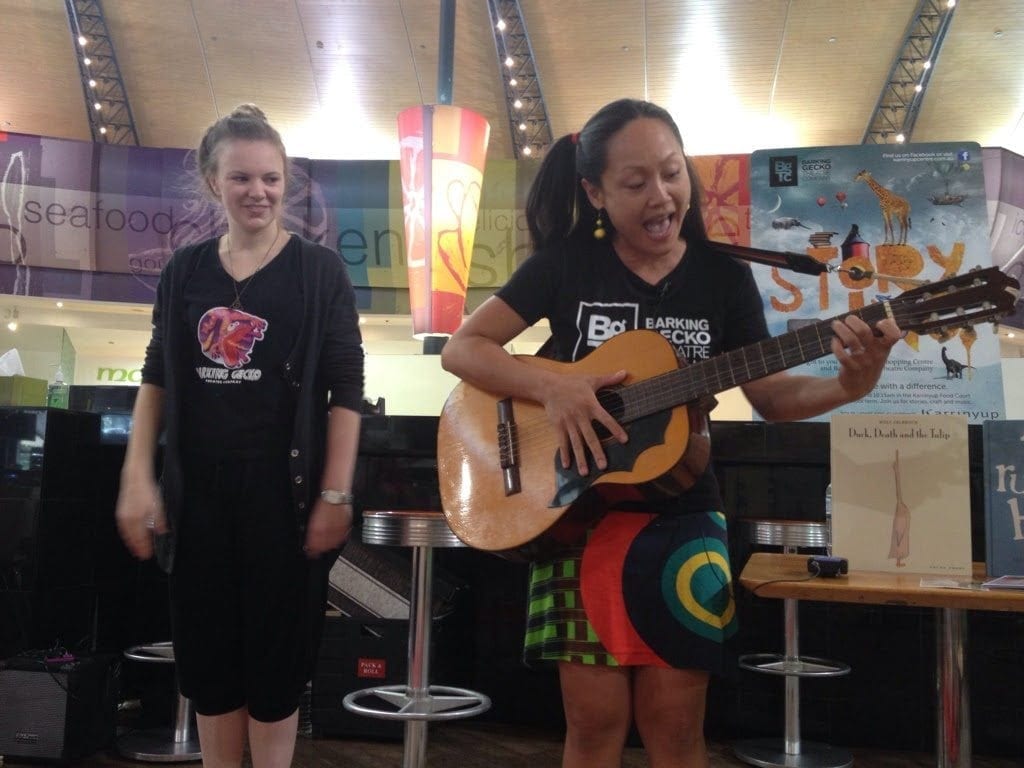 Do you know of any more places that are great to shop at with kids? Let us know about them.