Stirling Civic Gardens Park is a bit of a hidden gem, even though it runs off the main road (Cedric Street), you can't really see what the park has to offer from the road. It is a lovely park with manicured gardens and plenty of shade provided by all the large trees.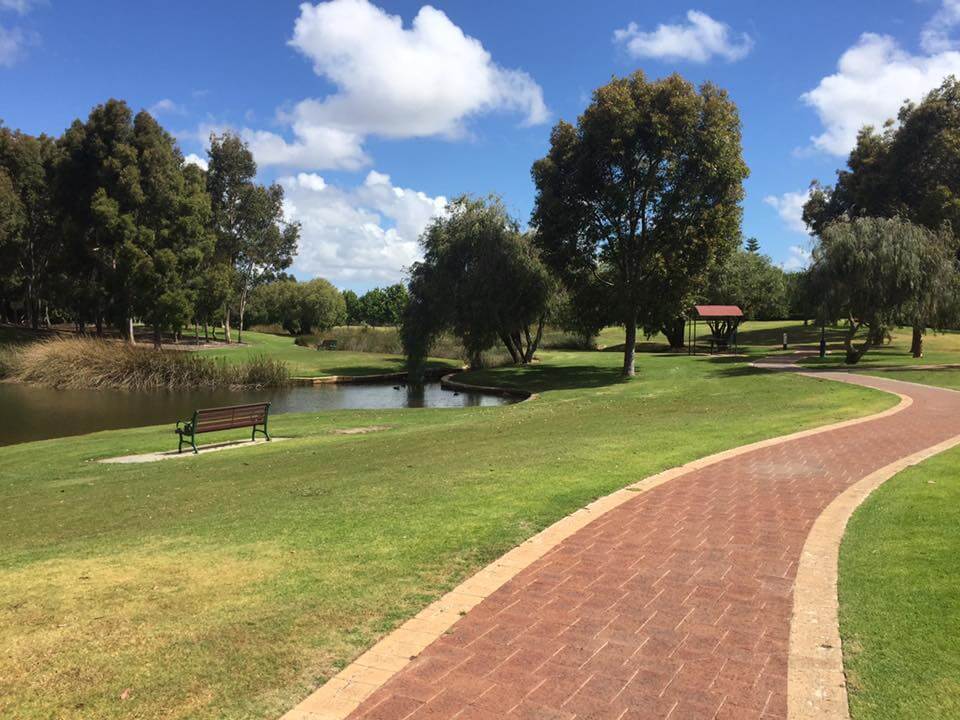 There are a couple of ponds around the park that usually have plenty of ducks swimming in them. I am assuming that they are used to being fed as they were more than happy to come up to us when we walked down to see them.
Stirling Civic Gardens Park seems to be very quiet on weekdays, but as soon as the weekend comes, there is always a birthday party or 2 going on. There are a couple of BBQs near the playground area which seems to be cleaned daily, as they are always clean when we visit.
It would be a lovely spot to come for a summers night bbq or picnic as they have lights dotted all around the park and playground, as well as tables and chairs under shelters.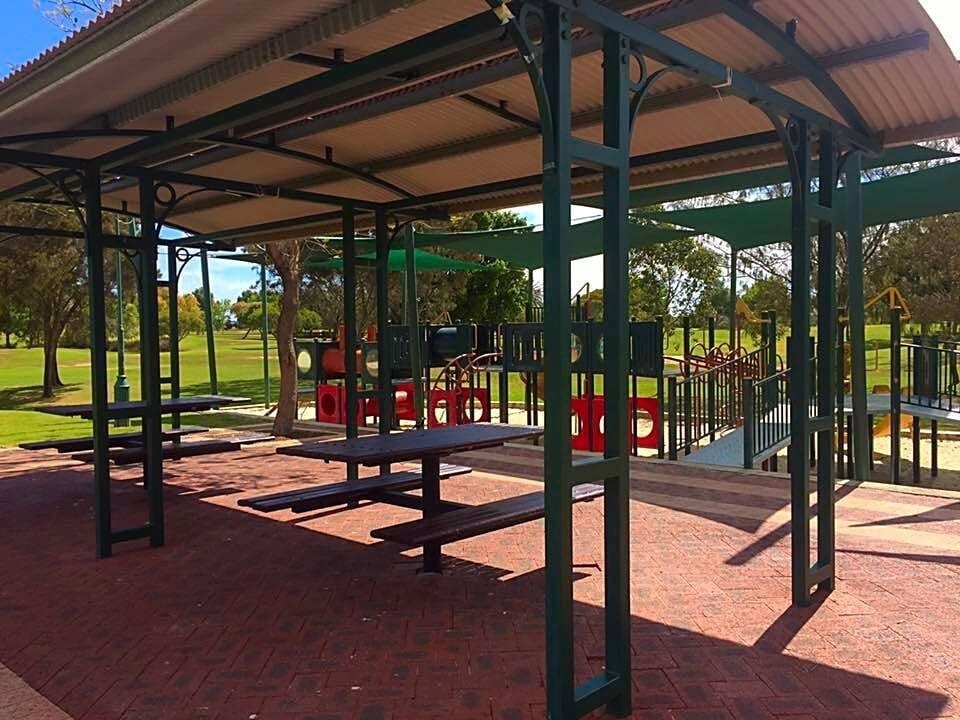 The playground is quite large and is covered with shade sails. It has the usual, swings, slides, tunnels and flying foxes.
If the playground is not your thing, then there is plenty of room to kick around a football or play some cricket. You can even take the bikes and scooters and have a ride around the path the runs all around the perimeter of the park.
There are toilets situated right near the playground and bbq area and there is plenty of parking available just off Cedric Street Stirling.
Find more playgrounds in Perth
Penny is a stay at home mum and photographer who homeschools her 2 children. She is a self confessed stationary nerd and a bit of a journal junkie. She also enjoys blogging about her homeschooling journey on www.learningthroughlife.com.au
Location
No Records Found
Sorry, no records were found. Please adjust your search criteria and try again.
Google Map Not Loaded
Sorry, unable to load Google Maps API.
Member Reviews