Floreat Beach playground is a great little park. This park is situated in a lovely spot. Right near the beach and next to a café. As I was watching Miss 4 play, I could hear the waves crashing. If the temptation of the ocean is too much to resist, there is a walkway that you can access it directly from the park.
The playground itself is great. There are two structures to play on, the main one is for the slightly older children, and there is a smaller one for the young ones who cannot climb quite as high yet. 
Floreat Beach Playground also has a  great little water play area. If your children love the water as much as mine, don't make the same mistake I did and not bring a spare change of clothes. She actually spent the whole hour we were there, in the water, building mud castles and rivers. 
Miss 4 loved pressing the button to turn on the water (constantly) and playing with all the other kids buckets and spades. I keep saying to myself that I should pack a bucket and spade in the car for these type of moments, but I never do!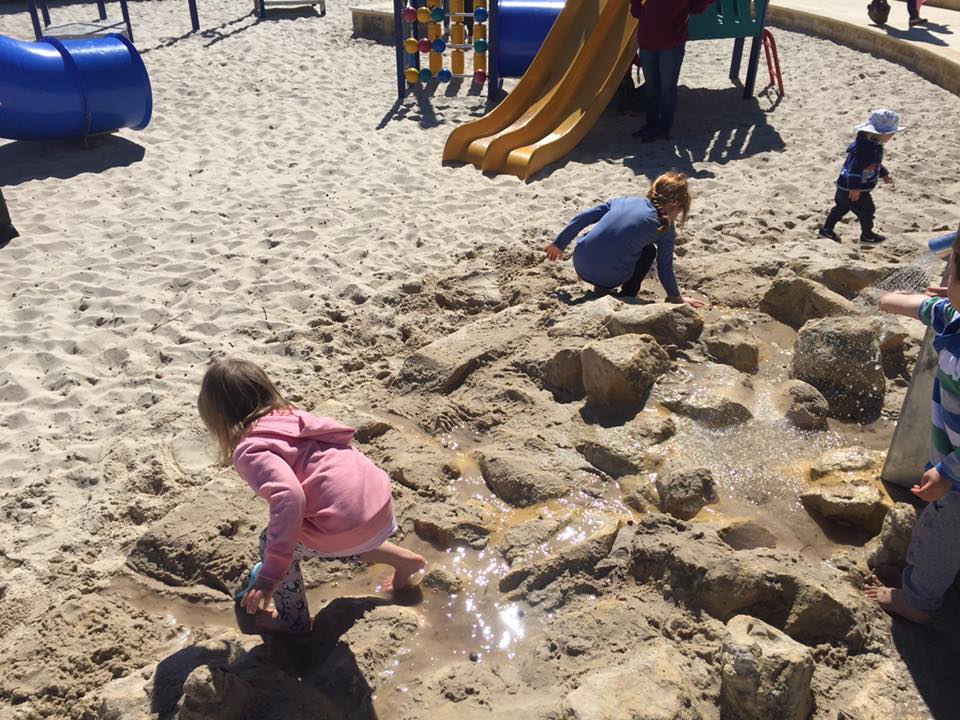 The grassed area is a lovely spot to throw down a picnic rug and watch the kids play. There are a few shelters and barbeques also. I can imagine how nice it would be on a warm summers night down here. Once the kids have finished playing (or if they get soaking wet like mine) there are showers available inside the toilet blocks, so you can shower and change before getting back in the car.
The Kiosk café is also fantastic and located right next to the park, so you could even grab a takeaway coffee and bring it back to the park (they also have dine-in available).
Find more playgrounds in Perth
Penny is a stay at home mum and photographer who homeschools her 2 children. She is a self confessed stationary nerd and a bit of a journal junkie. She also enjoys blogging about her homeschooling journey on www.learningthroughlife.com.au
…MORE GREAT IDEAS FOR THINGS TO DO IN PERTH
Location
No Records Found
Sorry, no records were found. Please adjust your search criteria and try again.
Google Map Not Loaded
Sorry, unable to load Google Maps API.
Member Reviews