Theo & Co is a casual dining pizzeria with restaurants located in Leederville and Vic Park.
We recently visited the Vic Park restaurant for a family catch up. There were 6 adults and 3 young kids in our group (one in a high chair) so we were seated at a large table right at the front of the restaurant. This was really great because it's also right next to where the pizza dough was being made and rolled out and the kids enjoyed watching that process.
While we waited for our food the kids were were given balls of dough to play with. They absolutely loved this! They rolled it out and made mini pizzas and just played with it throughout the entire meal.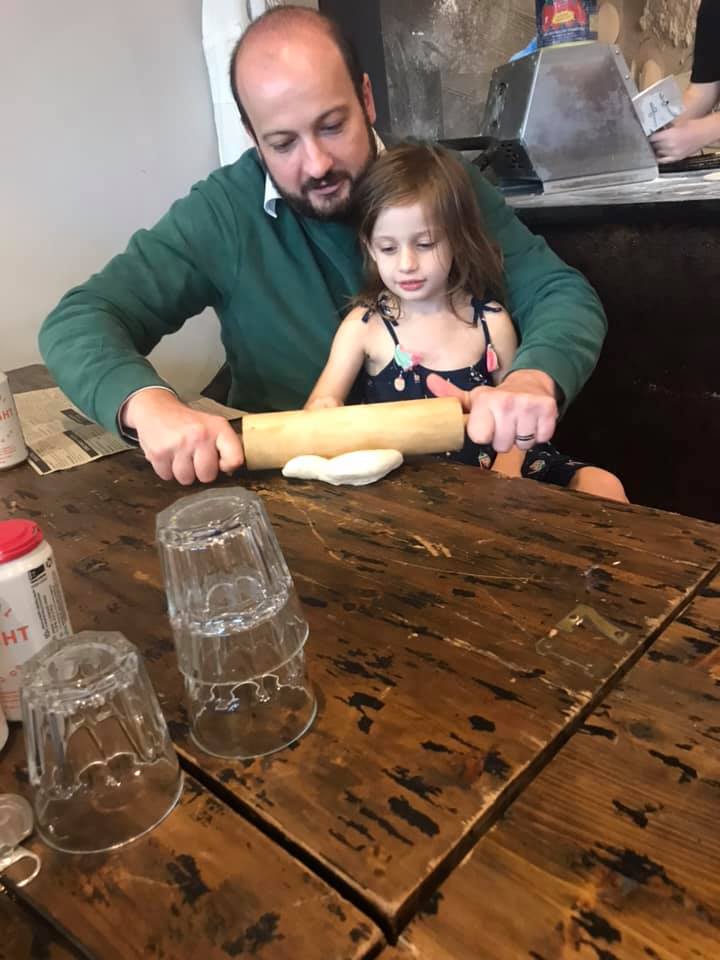 Once you've decided on your pizza (can take awhile as there so many yummy options!), you order at the counter. Our group ordered the pork belly, sweet and sour pork, farmers market, notorious P.I.G, New York pepperoni and wedges – all were delicious but I highly recommend the notorious P.I.G with syrup! Yum! We had a lot left over and the friendly staff were more than happy to give us takeaway boxes for our leftovers.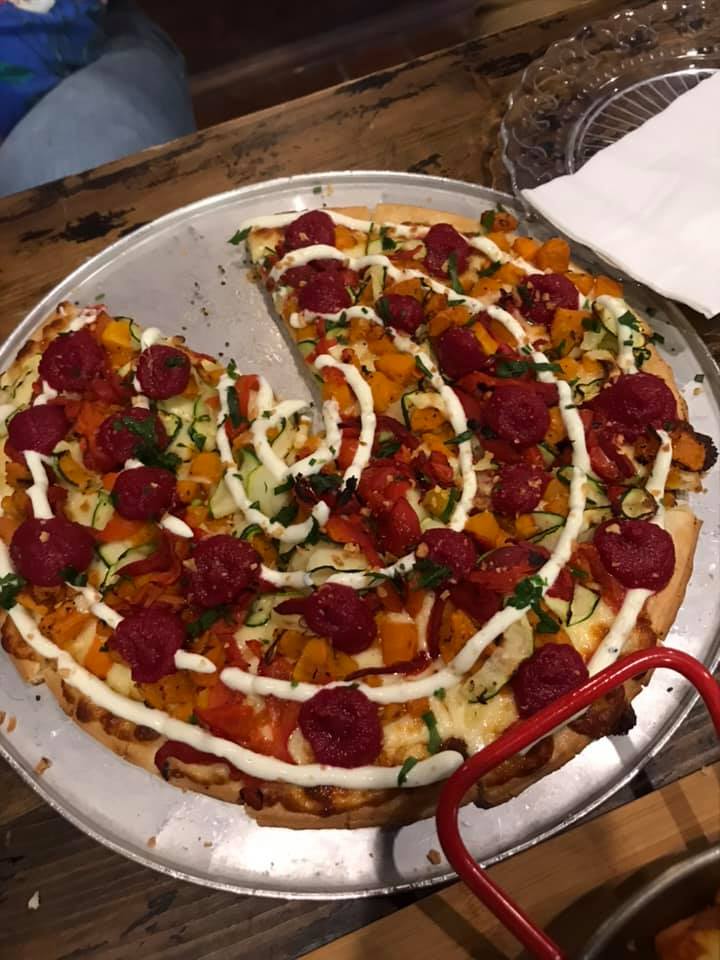 The Vic Park restaurant is BYO so we grabbed a couple of bottles of wine from a nearby liquor store. The Leederville restaurant is fully licensed.
We loved our dinner at Theo & Co – the staff were really friendly and it was perfect for our big group including kids. Definitely a great family friendly dining option.
Theo & Co. Pizzeria
There are two Theo & Co. Pizzeria locations in Perth; 838 Albany Hwy, East Vic Park & 147 Oxford Street, Leederville
Open 7 days from 5pm
www.theoandcopizzeria.com.au
www.facebook.com/theoandcopizzeria