A new restaurant, The Vault, has opened in Kalamunda. The Italian eatery may be familiar, as it was once home to the local branch of the Commonwealth Bank. I even started my first dollarmite account there! Today, it's a shiny and new restaurant, with a lovely alfresco dining area overlooking the leafy Haynes Street.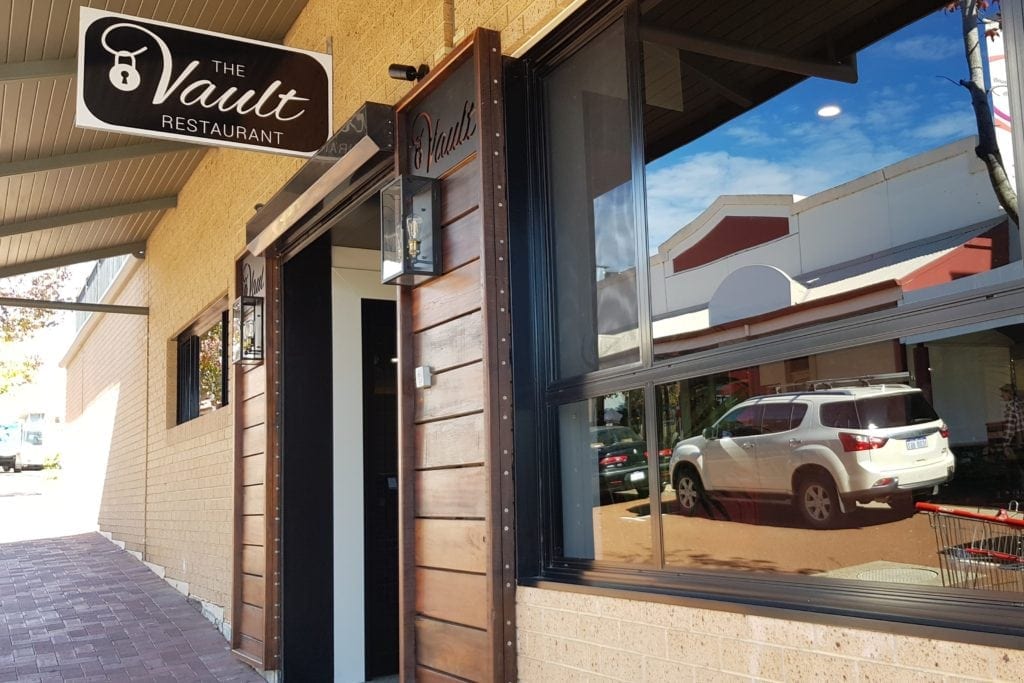 The Vault is open seven days for breakfast, brunch, coffee and cake, lunch and dinner. Little Chef and I stopped by with my parents for lunch. It's clear to see that the spot is still a hive of activity in Kalamunda and still a hub of the community. The dining room is large and it's fairly easy to navigate a stroller around.
Little Chef was fascinated to see the actual bank vault, complete with secure door. It's now home to the restaurant's wine cellar.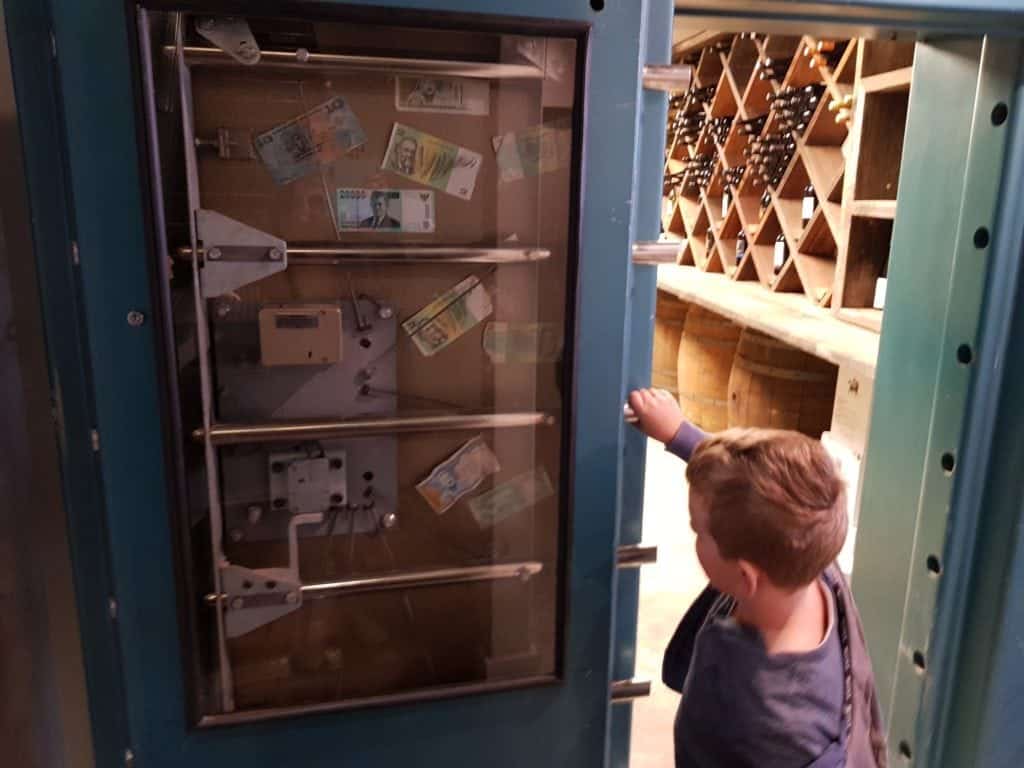 The Italian lunch menu has mainly pastas, salads, parmis, fish n chips, and pizzas to choose from. There's a huge pizza oven in their kitchen and take away gourmet pizzas are also available. My Dad chose the classic lasagne, very reasonably priced at just $22, he really enjoyed tucking into that.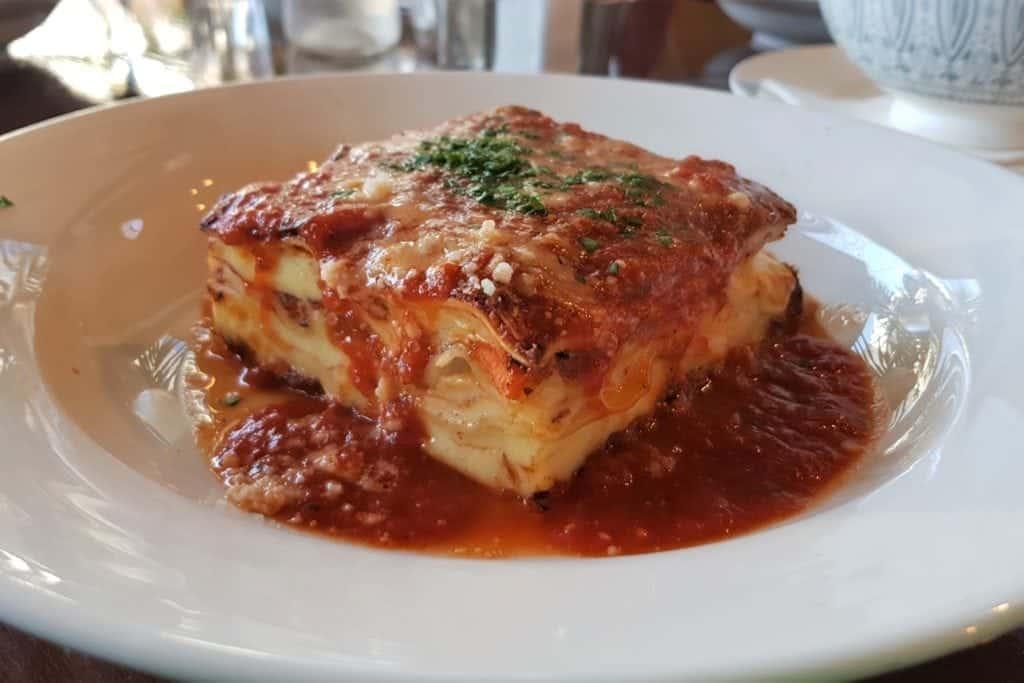 He also ordered a cheeky bowl of deliciously crisp hand cut chips on the side ($6.50) – because you have to have chips with lasagne!
I absolutely loved the risotto Milanese ($28). The chilly Perth hills weather begged for a soul warming dish like this. There were generous chunks of tender osso bucco beef throughout. The risotto was nicely flavoured with saffron and parmesan reggiano cheese. Sitting proudly in the middle was a beef bone, with a tasty morsel of marrow inside. Nice touch.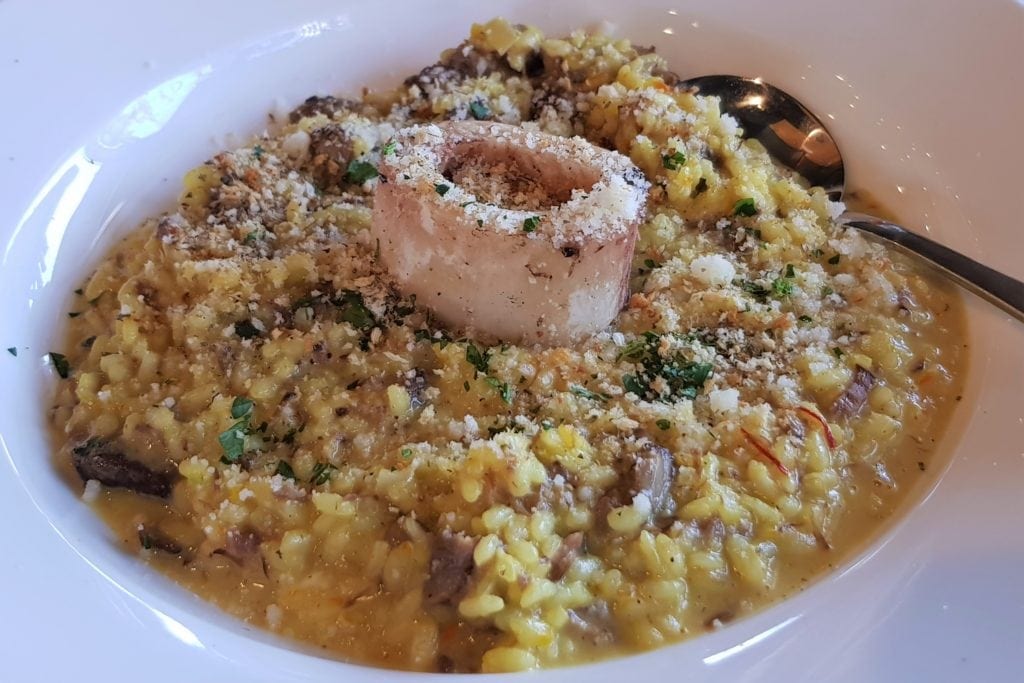 Kids are very well catered for at The Vault with lots of choice – like pasta and meatballs, fish n chips, popcorn chicken and pizza.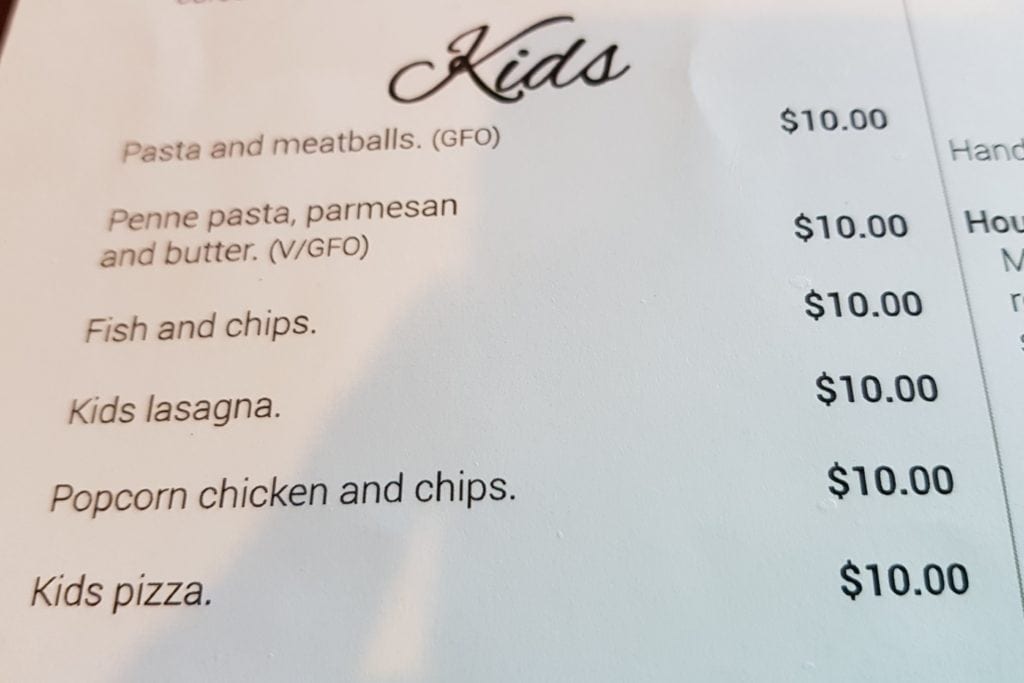 Little Chef chose one of his favourites, which is not often seen on kids menus – lasagne.
There are also highchairs and colouring sheets, though unfortunately I only found that out afterwards. Freshly made desserts, including traditional Italian cannolis, are found in the cabinet.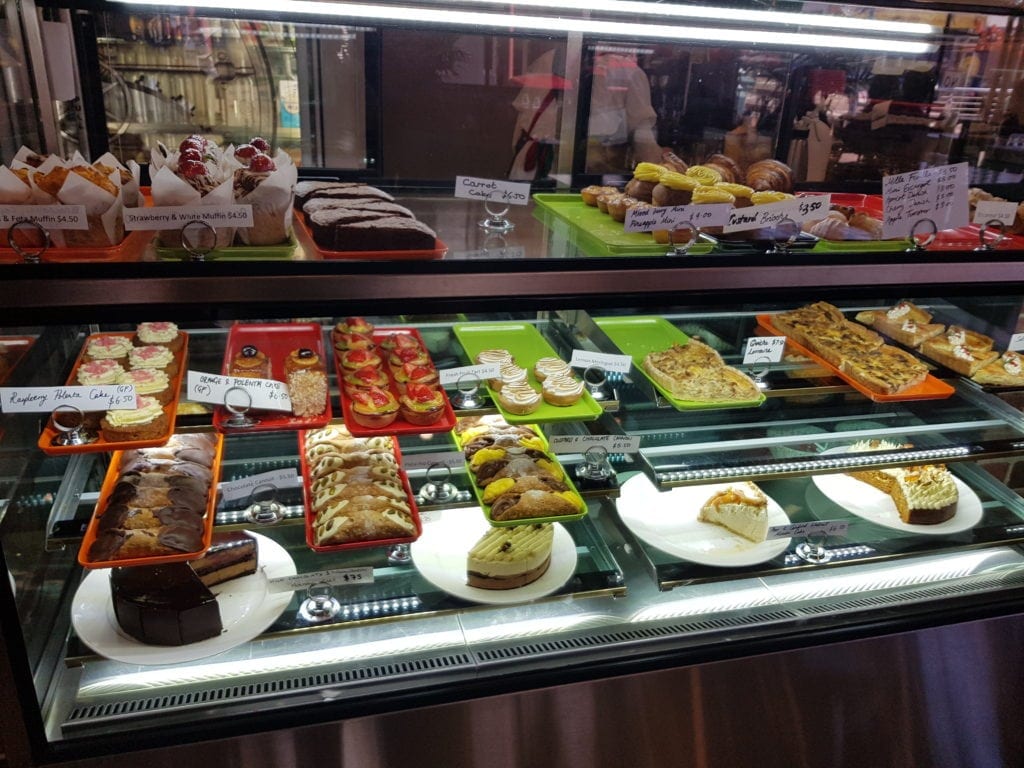 The food at The Vault is well cooked and full of flavour. It's an excellent spot for families and groups and I'll look forward to going back again to try some more hearty dishes.
Find The Vault at 21 Haynes St, Kalamunda.
More on The Vault Kalamunda here.