Little Chef and I stopped at southern suburbs spot The Roastery in Canning Vale for a bite to eat. I enjoy a Mum-Son date, it's a great opportunity to chat, minus the distractions of screens and the like. The Roastery is found at Essence of Coffee, a local coffee roaster. So I had high hopes for a top notch cuppa to go with my food. The large, open warehouse style café was very busy with families, but we managed to squeeze in. The kids corner makes it very popular. The Roastery has an all day brunch/lunch menu and a laid-back feel, with sofas, high tables with stools and plenty of regular tables.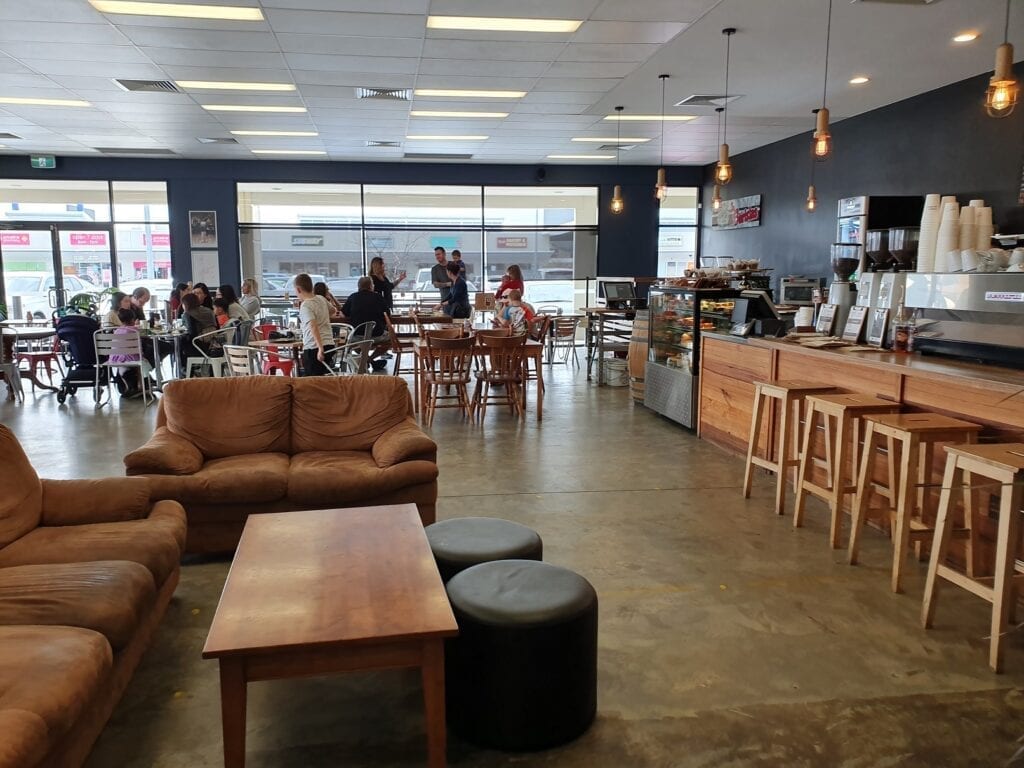 First, I had a coffee, which was as good as I'd expected it to be. Little Chef loved the latte art – a cute snowman! The menu has plenty of all day brunch and lunch options. The service is easy, with ordering at the counter and the staff were very friendly and happy to help with my questions.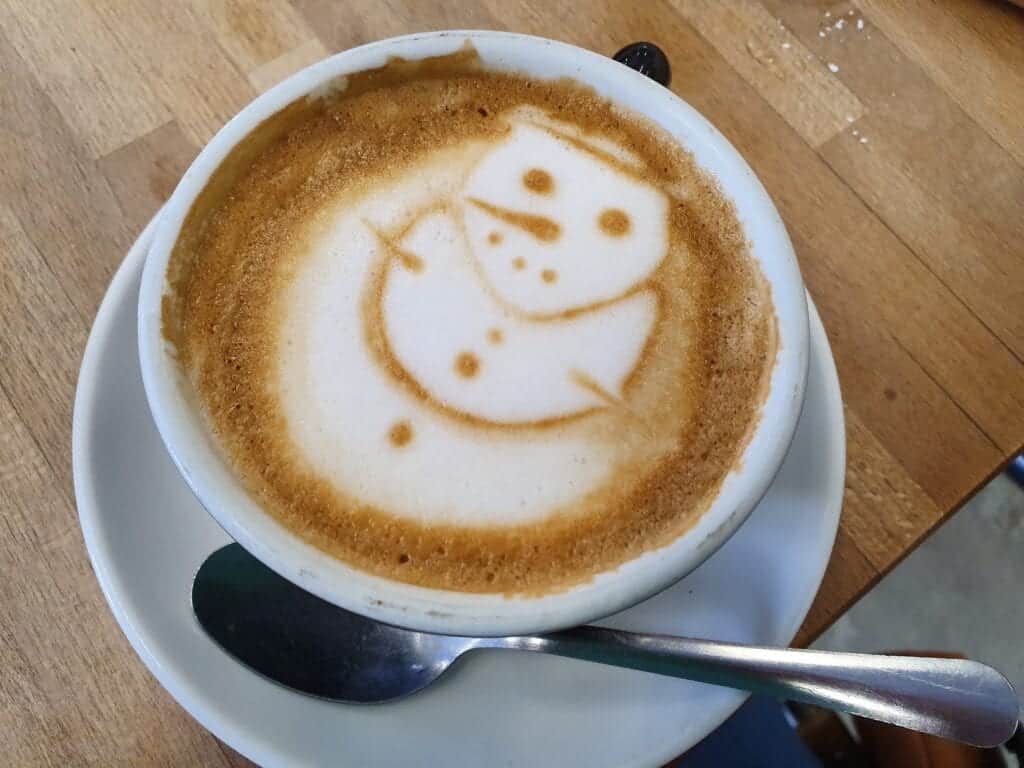 Little Chef enjoyed an extra frothy babycino, with not one but two marshmallows.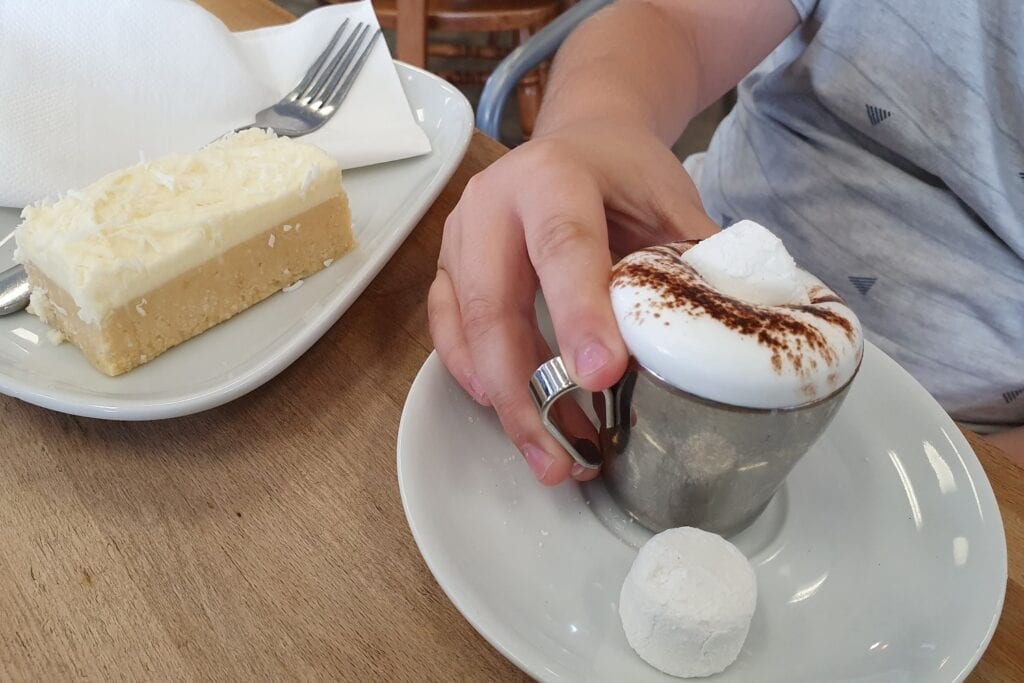 As well as a lemon slice from the cabinet – which is well stocked with all sorts of sweet treats.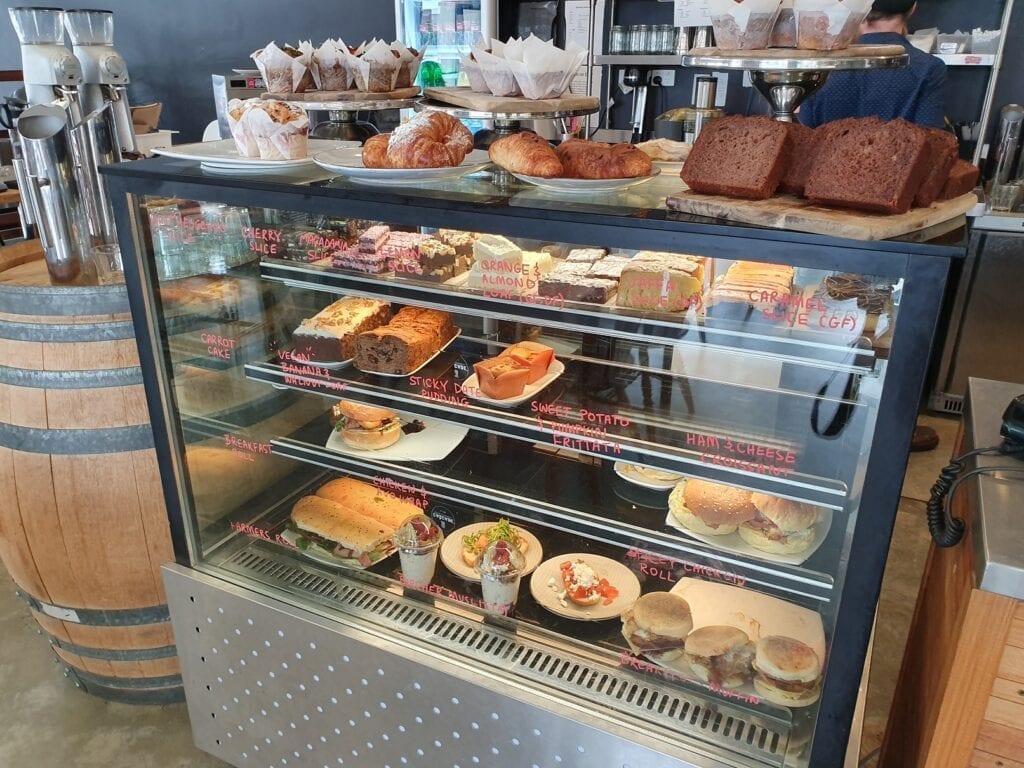 The kids menu offers breakfast and lunch options, as well as kids combo drink options. There's also highchairs, plenty of space for strollers and baby change facilities.
I had the "super rosti" of cauliflower, zucchini, and corn with a poached egg, onion jam and radiccio salad. The rosti was delicious dipped into the smear of house-made labneh, sumac, sukkah and sunflower seeds. This is a light, tasty and fresh dish.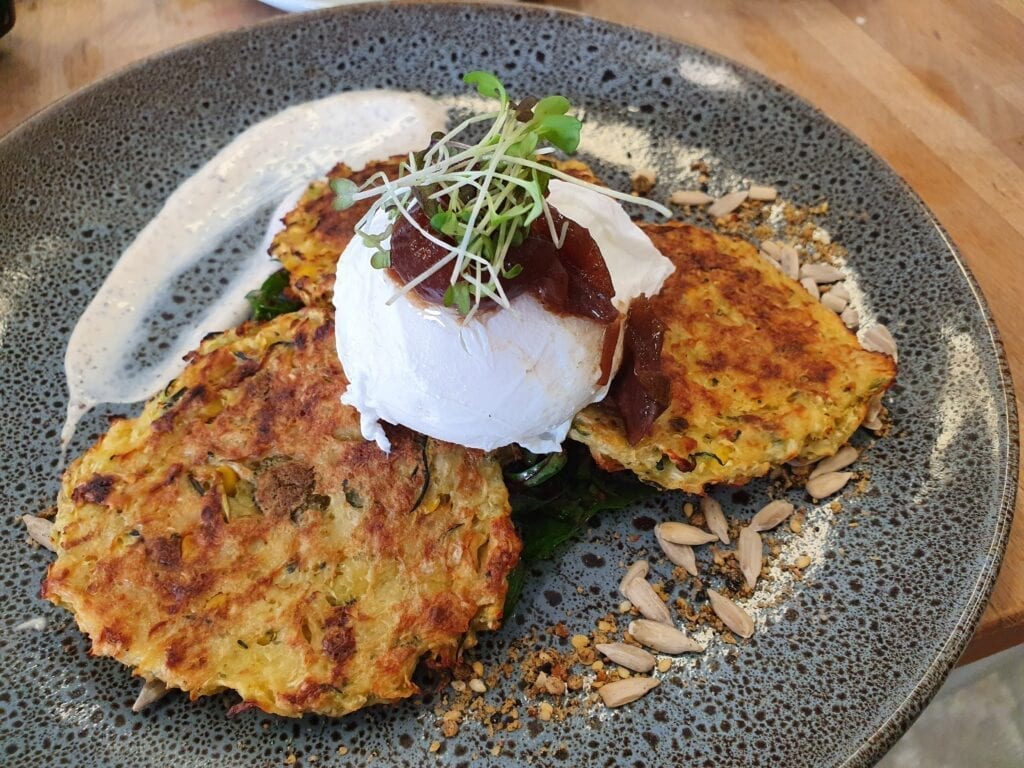 The play corner for "Junior Baritas" is semi-contained with a little wall around it.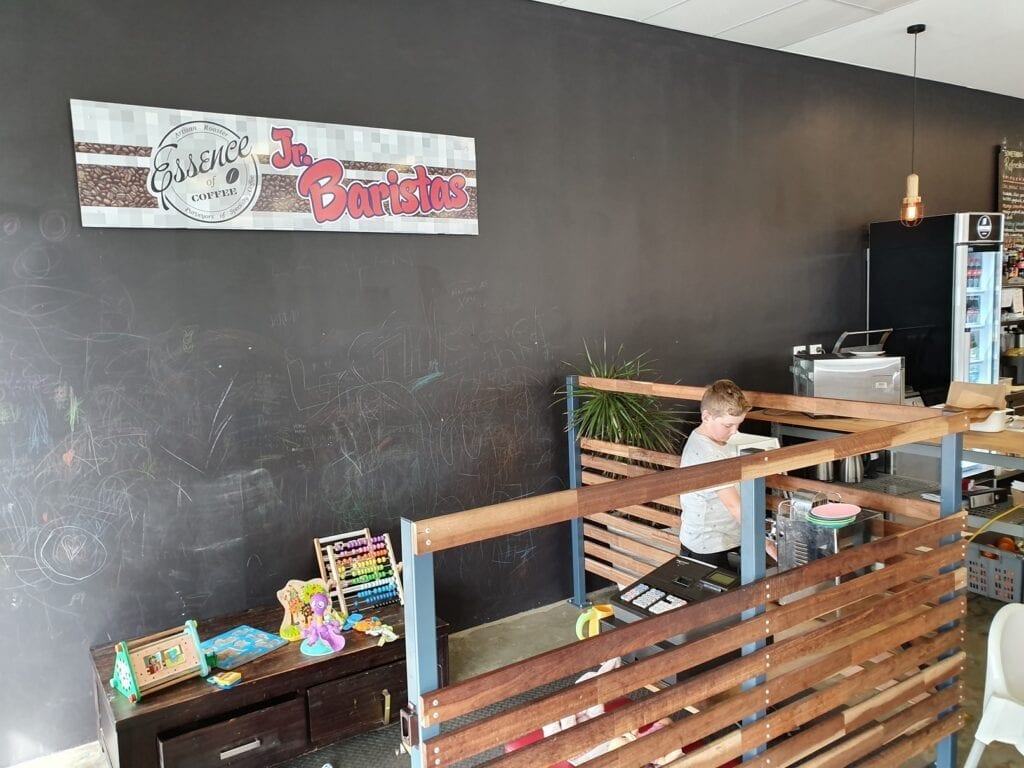 There's a blackboard wall, toys, as well as a cute coffee-shop set up with cash register and coffee machine for kids to play with.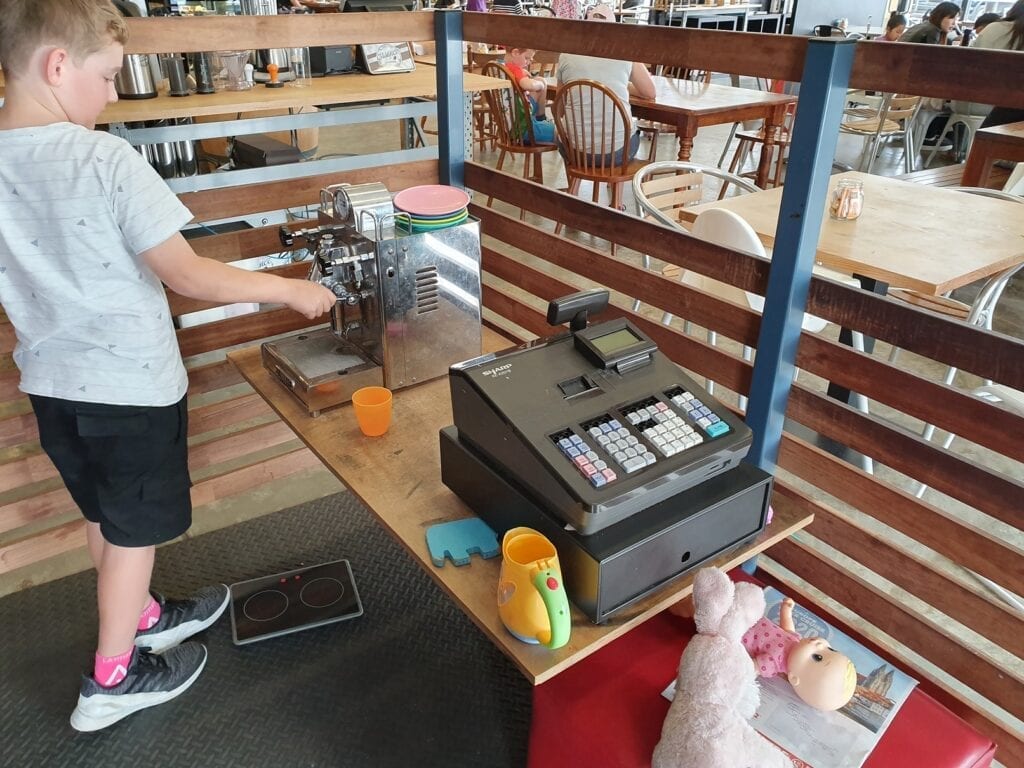 The Roastery is well worth stopping by for brunch, lunch or for a good cuppa!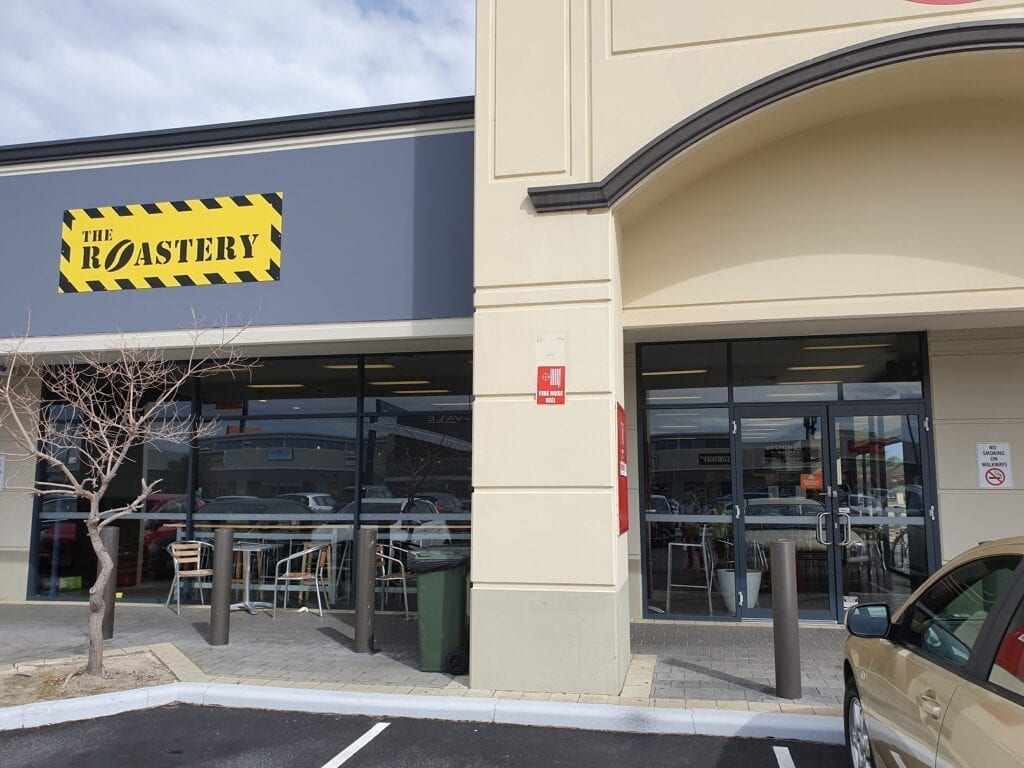 Find The Roastery at Shop 10, 395 Warton Rd (cnr. Amherst Rd), Canning Vale.
For more information on The Roastery – head to their website.
Find more family-friendly restaurants in Perth