The Mean Bean Diner is a family-friendly roadside cafe with a gated play area in the heart of Bullsbrook.
On a recent visit to this lovely rural area northeast of Perth, Miss 4 and I stopped here for a bite of lunch with friends. The three kindergarten age kids were kept entertained with the playground the whole time. This includes a domed climbing frame, a cubby house with a play kitchen, a slide and toddler gym, and assorted toy cars. The ground in the playground is covered with synthetic grass, so it's softer for littler ones wanting to toddle or crawl as well.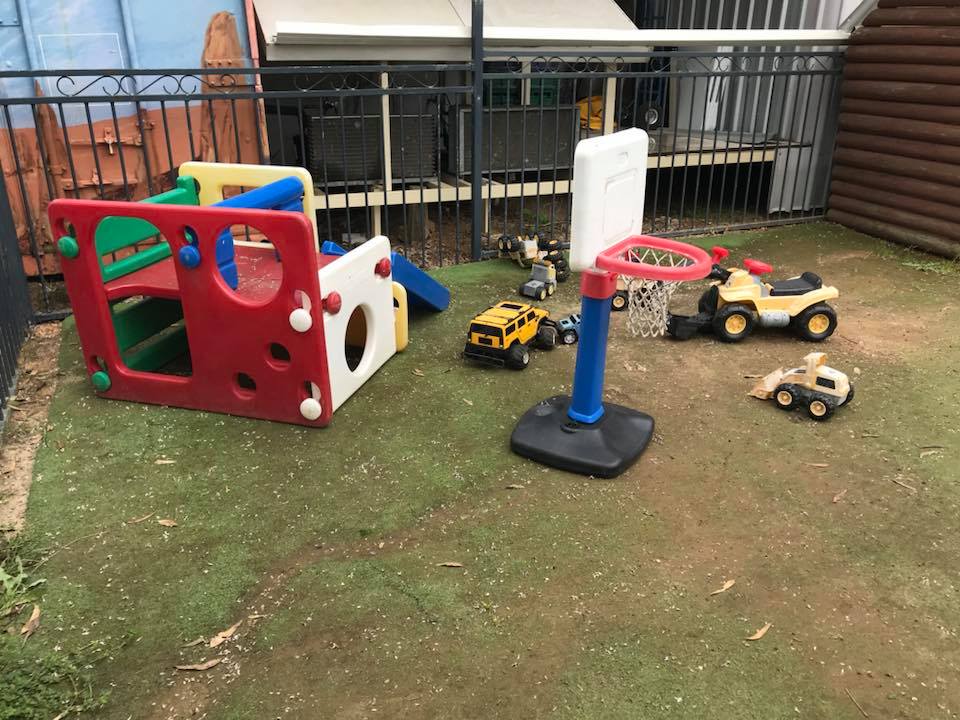 A picnic table is situated inside the playground for parents who want to sit close by or share a meal with the kids. Otherwise, more seating is available outside the playground under a big old gum tree. A fire pit surrounded by log seating is also located in this area for warmth on those cooler visits.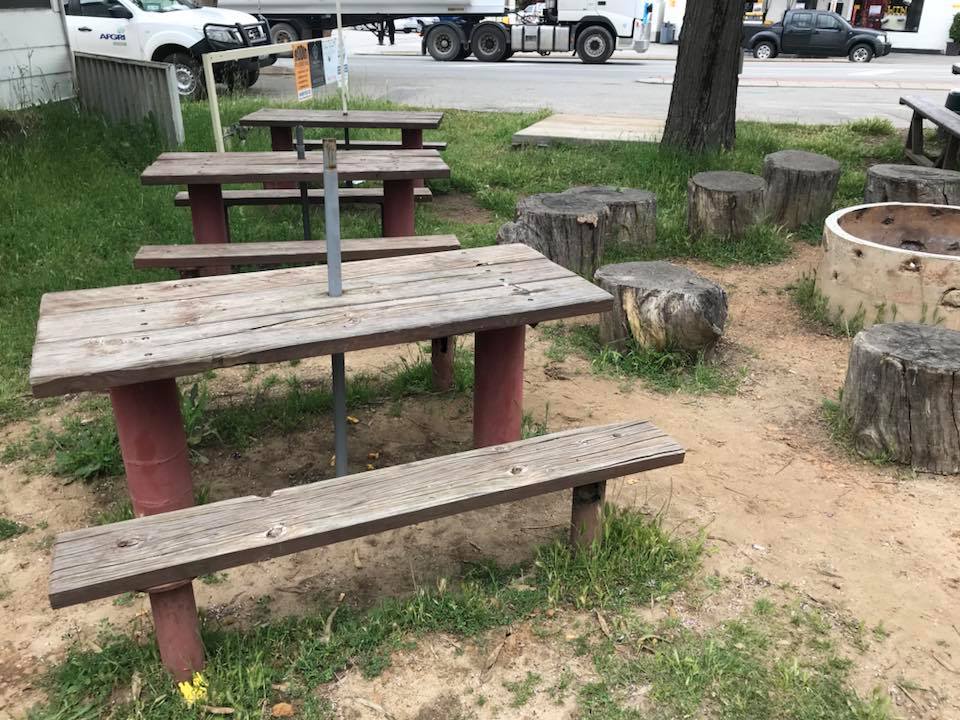 The food at The Mean Bean Diner is simple but good value, coming in generous serves. You order up at the counter, and the friendly staff bring it out to you.
My friend ordered a fish burger for herself, and a ham and cheese pizza and chips for the kids. The fish burger was huge! Nearly as big as her babies head. Enough for two adults. The small pizza that came fed two hungry kids, and there were enough chips to feed an army!
I ordered myself a takeaway latte and a ham and cheese toastie. The coffee was good, and the toastie was packed with ham and all a generous size.
The Mean Bean Diner has a kids menu available including hotdogs, hand crumbed nuggets with chips and toasties. Other options that may appeal to kids would be the waffles or pancakes, or you could order nachos to share.
For adults, the food ranges from all-day breakfast options, mains such as lasagne and parmis with chips, salads and pizza or burgers of all flavourings.
During our visit, my friend also ordered the girls a milkshake each, and the friendly staff were more than happy to make these kid-sized and in takeaway containers in case we had to cut and run. This accommodation of two busy Mums was much appreciated! Miss 4 gulped her milkshake down quickly though and said it was yummy.
If you're in the area, if you're strawberry picking, bushwalking, planning a visit to The Maze or just passing through Bullsbrook, The Mean Bean Diner is worth a stop.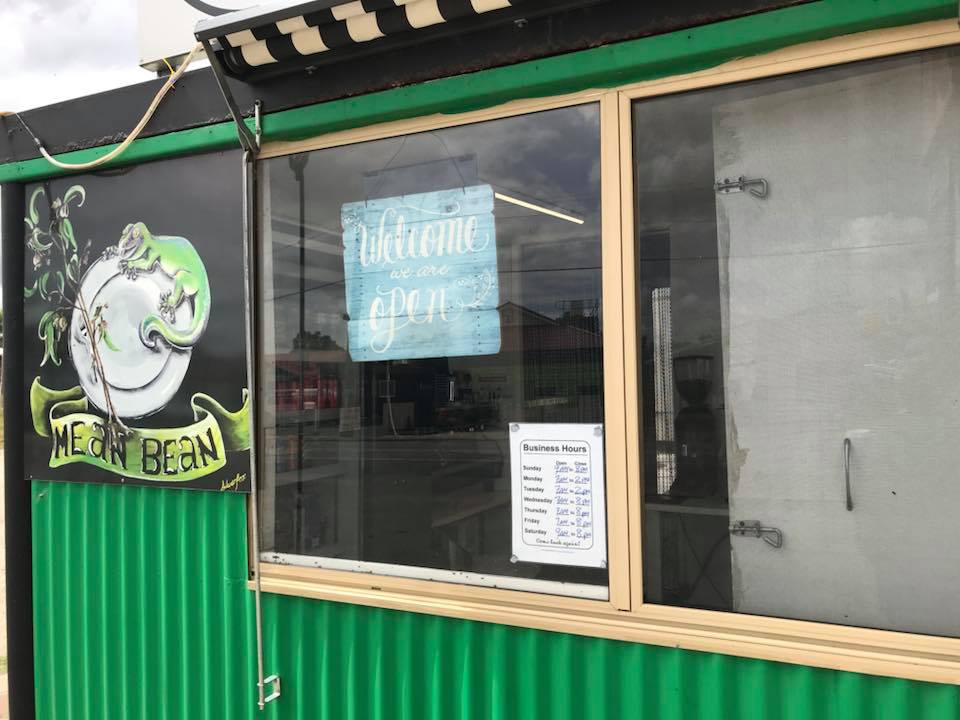 The Mean Bean Diner
Located at 2538 Great Northern Highway, Bullsbrook.
The Mean Bean Diner is open 7am to 2pm Monday and Tuesday, 7am to 8pm Wednesday to Friday, and 9am to 8pm Saturday and Sunday.
www.facebook.com/themeanbeandiner/