Want an a-MAZE-ing day out in Perth? Outback Splash family fun park in Bullsbrook, is about 30 minutes drive from the city. Whilst Outback Splash is hugely popular in warmer months, you can visit the mazes and its non-water attractions all year round.
All attractions are included in the entrance fee. The park has many mazes with the biggest being the timber maze, found close to the entrance. We find this tricky maze the most difficult. The wood panels look the same at every turn and it was really easy to get lost!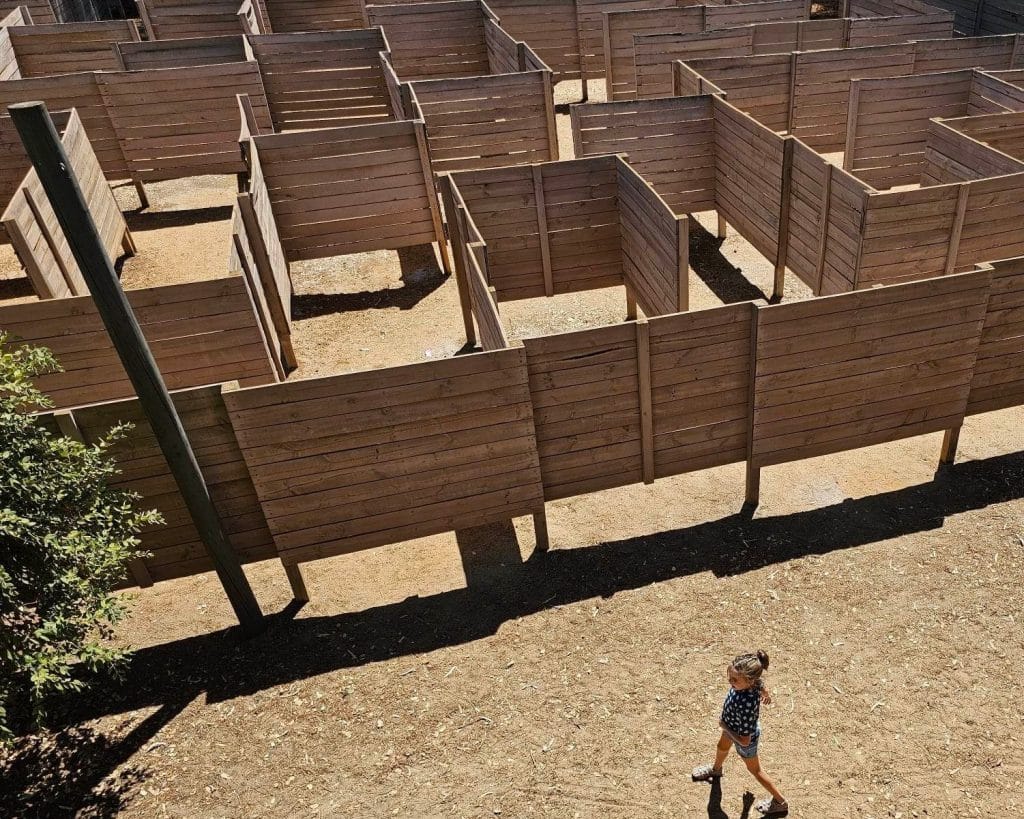 The aim of this maze is to navigate your way to the tower. From the top you get a great view of the maze (and can help your bamboozled friends!) and kids will love taking the slippery slide back to the bottom.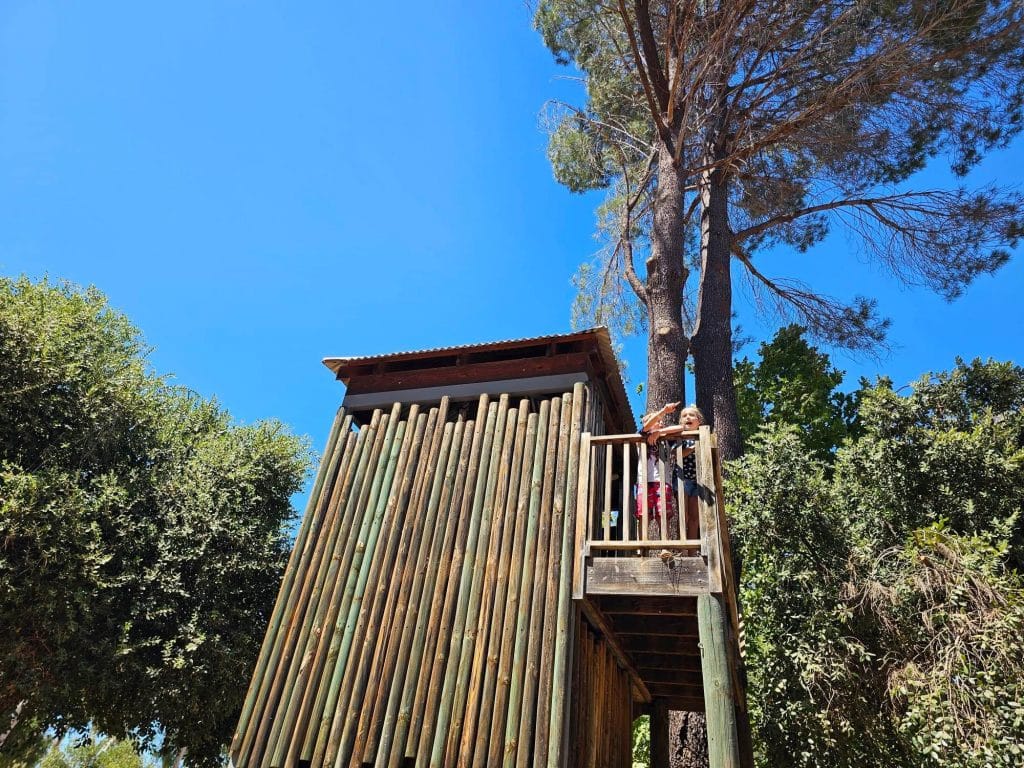 The traditional hedge maze is also a lot of fun! This is the only hedge maze in Perth and can also be quite a challenge!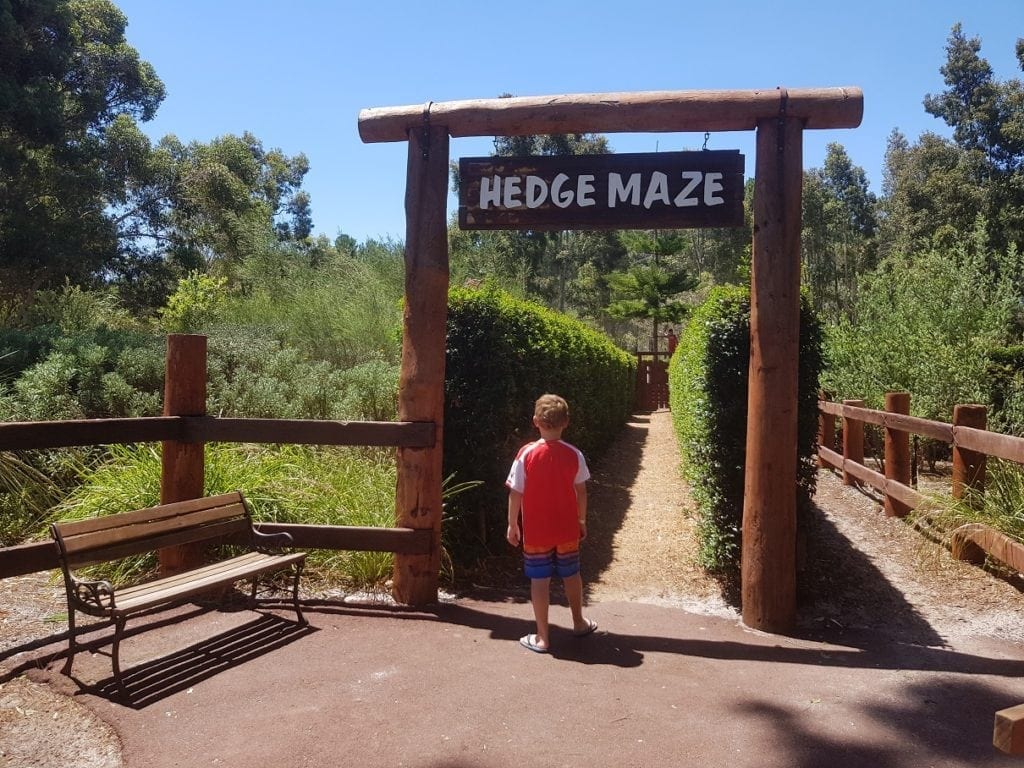 Find your way to the center of the maze before your friends and then race them back to the exit.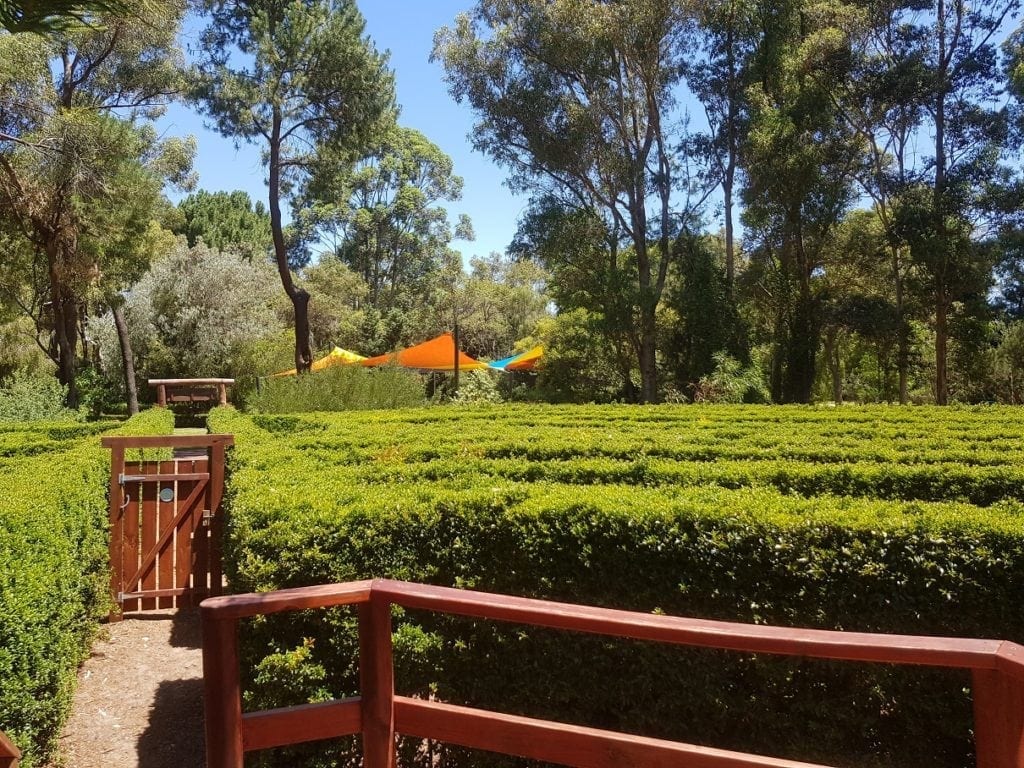 Another firm favourite is the tractor tyre maze. Here you must walk the planks between each tyre in a specific order – red, yellow and blue to get to the checked flag.
Two small mazes look easy… but don't be fooled! Danae's Dilemma and Phil's Frustration are brain teasers where you can either make right hand or left hand turns only to get to the end. It's very tricky!
The whole park is beautifully landscaped with lots of grassed areas and plenty of shade. There are loads of picnic tables and sheltered areas (which need to be reserved) and there's plenty of free BBQs. There is plenty of open space to throw down a picnic blanket, an let the kids run around the expansive lawns.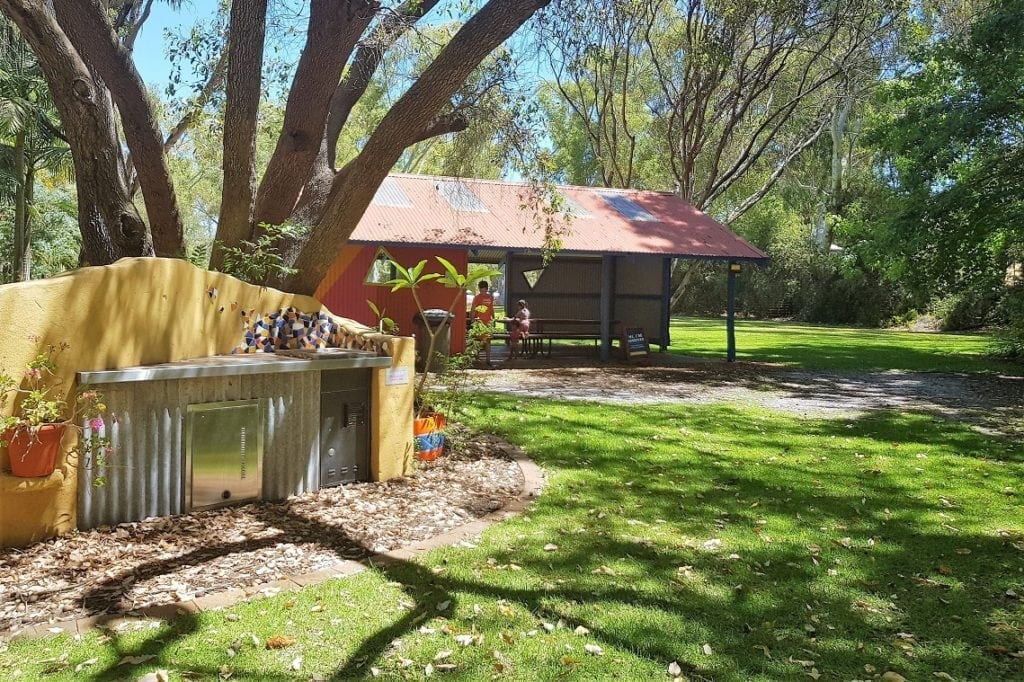 Didn't bring a picnic? There's tasty take away options at the Burger Bar. Here there's seating under shade sails on the outside deck.
The fun 9 hole mini golf course doesn't take very long to complete, but you can play as many times as you like! There's also a giant garden chess game.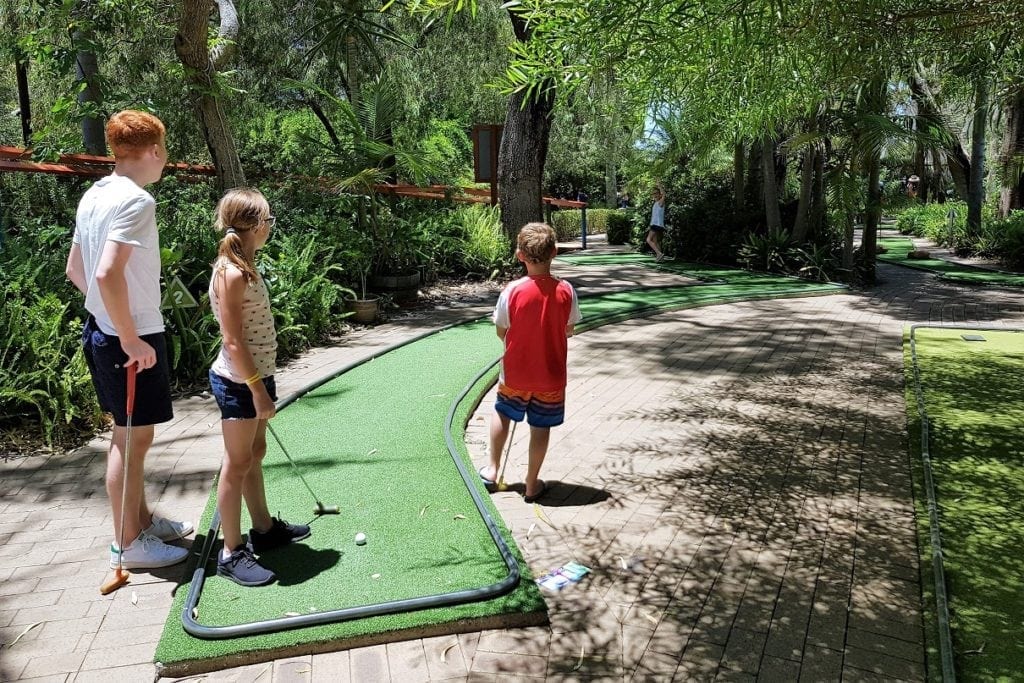 A visit to the Koala enclosure is a must. These furry marsupials don't do an awful lot, and you may well find them snoozing, munching on gum leaves or just hanging around…
They are ever so cute! There are keeper talks at the enclosure at 2pm each day. Here you can find out a little more about the animals and ask their keeper questions. For $15 you can get up close to the koalas, pat them and take a snap with them.
There is also a walk through Australian area, full of Kangaroos hopping around utes and windmills.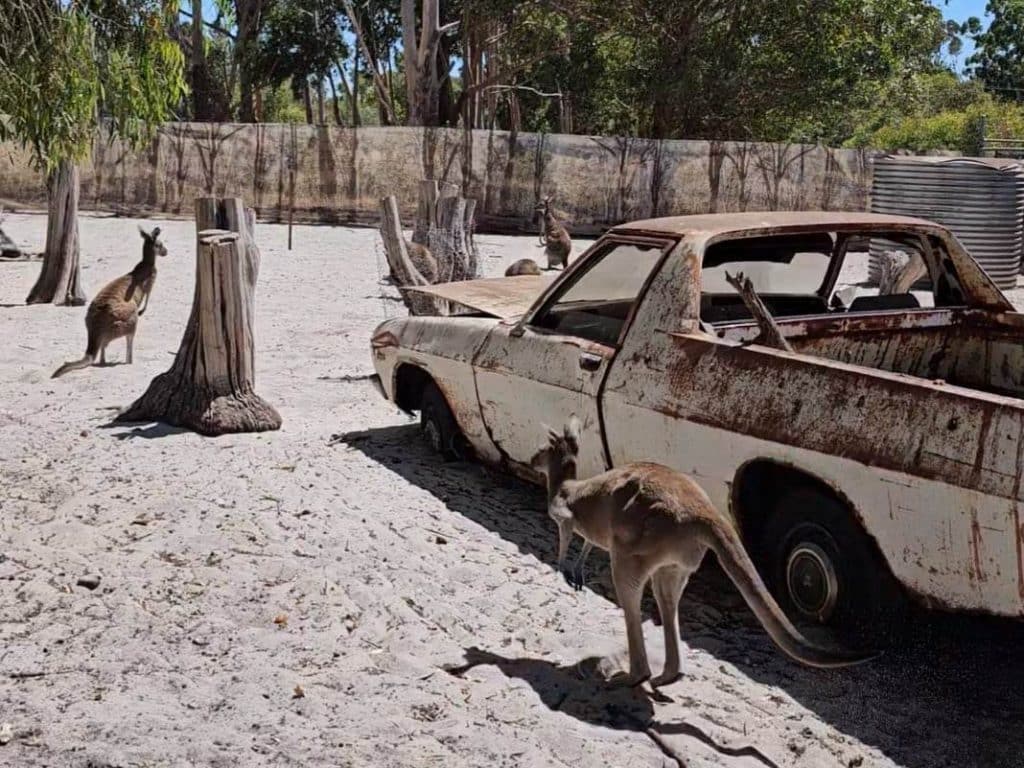 The play area is found amongst the picnic area and is very shady. There's swings, a climbing net, climbing wall, slide, and four-person spring see-saw.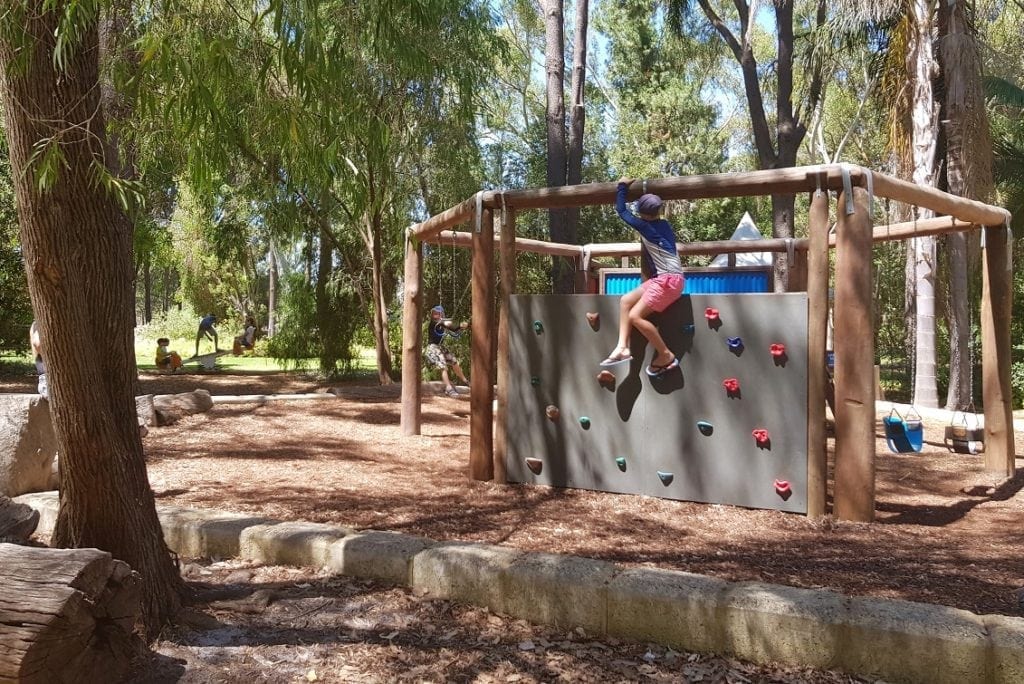 There's plenty to do for all the family at Outback Splash during warmer months too. There's so much water fun for all ages.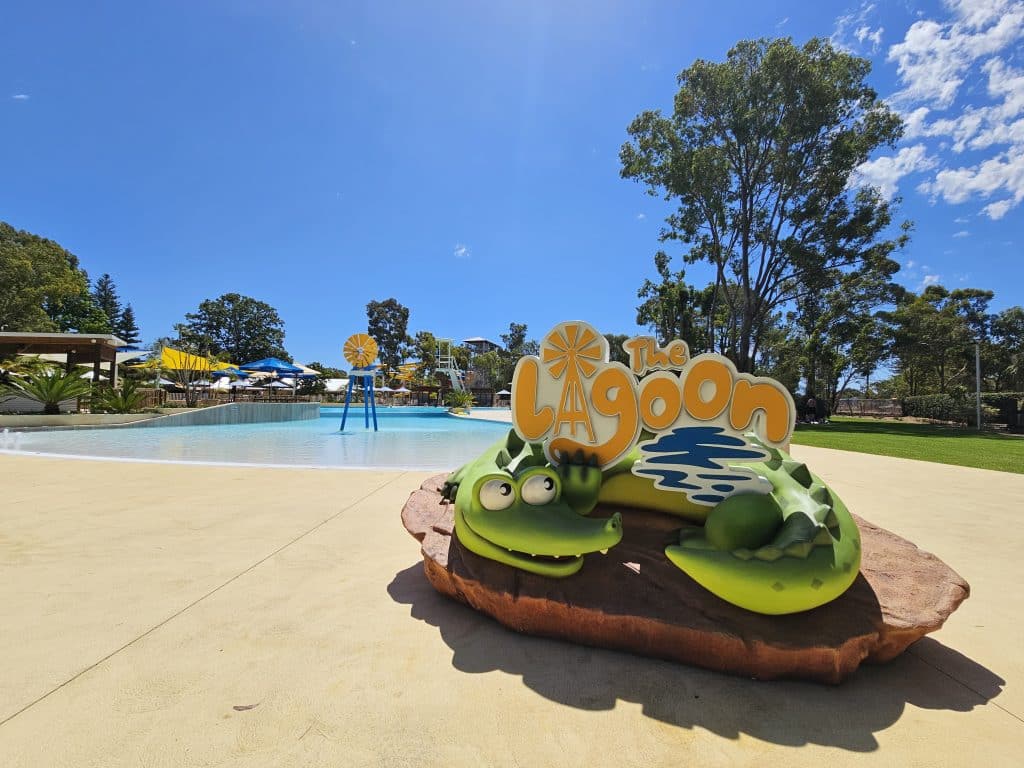 The Lagoon swimming pool is an incredible addition to Outback Splash, with an accessible beach-style entry, as well as a windmill water play feature, shallow shaded swim area and even a bar.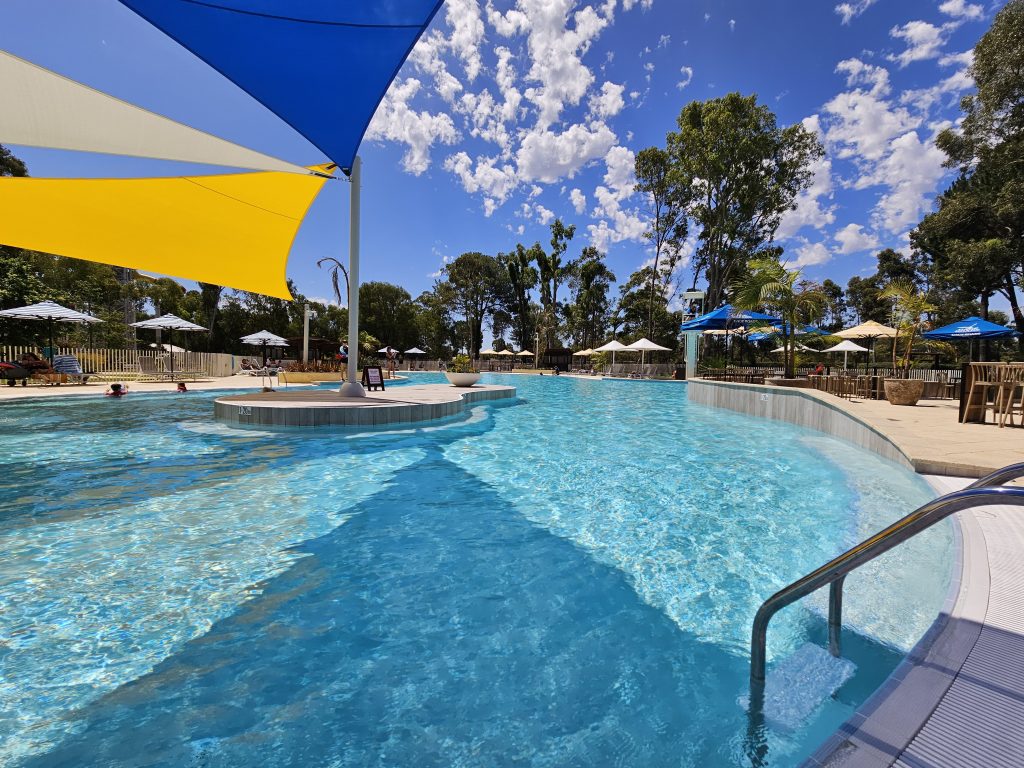 Thrill seekers will have a blast on the four huge waterslides.
Kids of most ages will enjoy the huge water playground with loads of waterslides and a tipping bucket.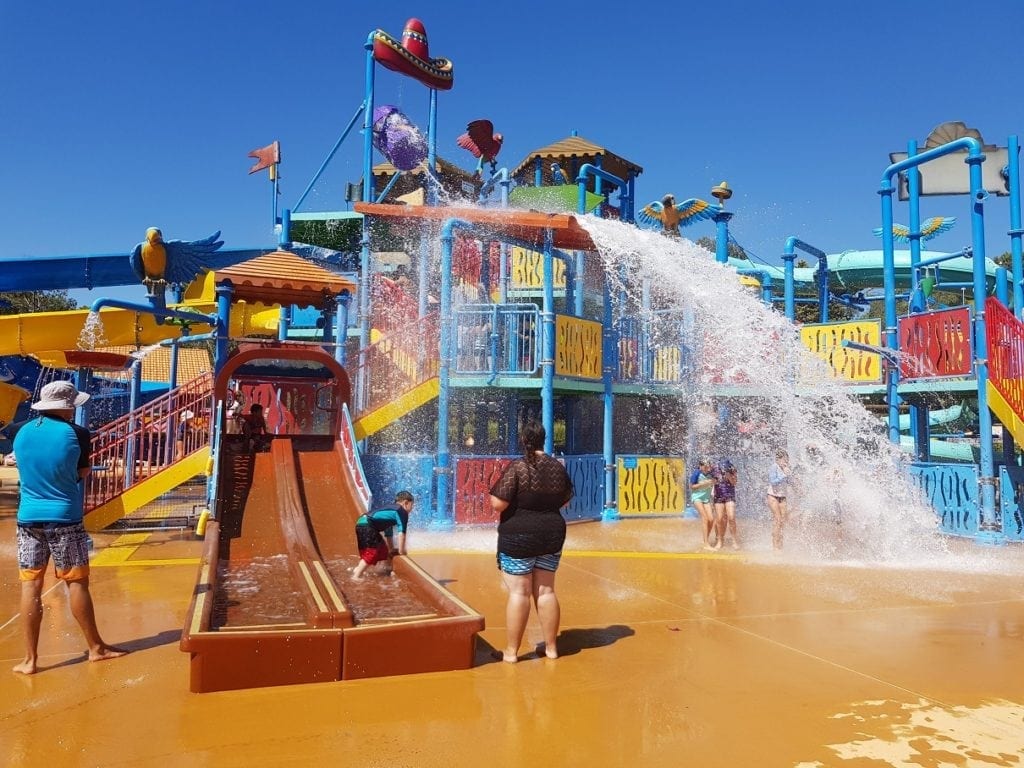 The Octopus Bay Splash Zone is for younger children.
Get all the info on the waterslides over on our summer themed Outback Splash blog here.
Personally, I can't wait for summer! Get more information on all the water attractions at Outback Splash here.
Perth's Outback Splash is open all year round.
Find Outback Splash at 1635 Neaves Road, Bullsbrook
Get more info on their website.
Find more places to visit in Perth
Find more water parks in Perth