The Local on Waratah in Dalkeith is a family friendly café found a few blocks from the Swan River. We stopped by for a bit of morning tea, after a play at the brilliant Jo Wheatley playground, which is about 3 minutes away by car. There's seating inside the eatery and outside by the street.
There's a separate dining area down the side of the café, which seemed a little quieter and lush foliage adorns the walls.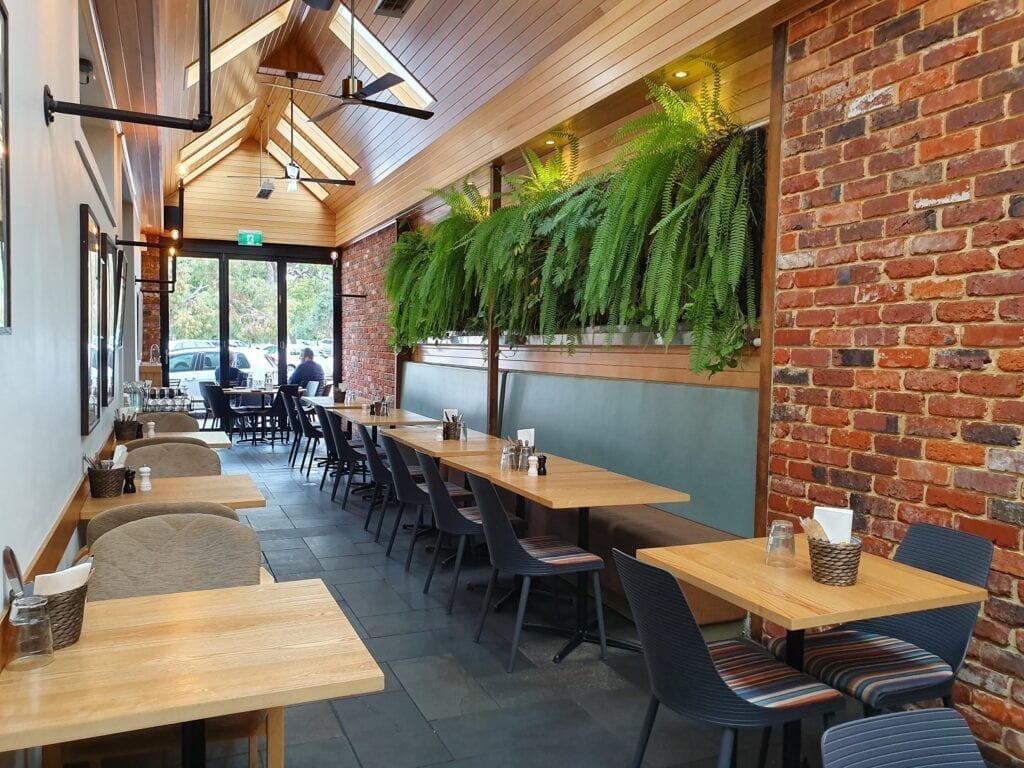 The cafe serves up breakfast, lunch and by dinner time, it takes on more of a restaurant feel. Pizza seems to be the speciality, with lots of taste bud tempting gourmet toppings available. If you swing by for coffee 'n cake like us, the cabinet has a good range of freshly baked cakes, slices and raw goodies. There's also bagels, croissants, sandwiches and more.
I was after my morning caffeine fix and the Fiori coffee is good.
There's a box of toys and books, as well as colouring in to entertain kids. High chairs are available too.
A few large tables also make it an ideal spot for a mum's catch up in the western suburbs.
Little Chef ordered French Toast from the kid's breakfast menu. Egg on toast is also available. Little Chef devoured the beautifully presented French toast – which was fantastic value at just $8. There is plenty of fresh strawberries, jam and butter, guaranteed to fill your little one up!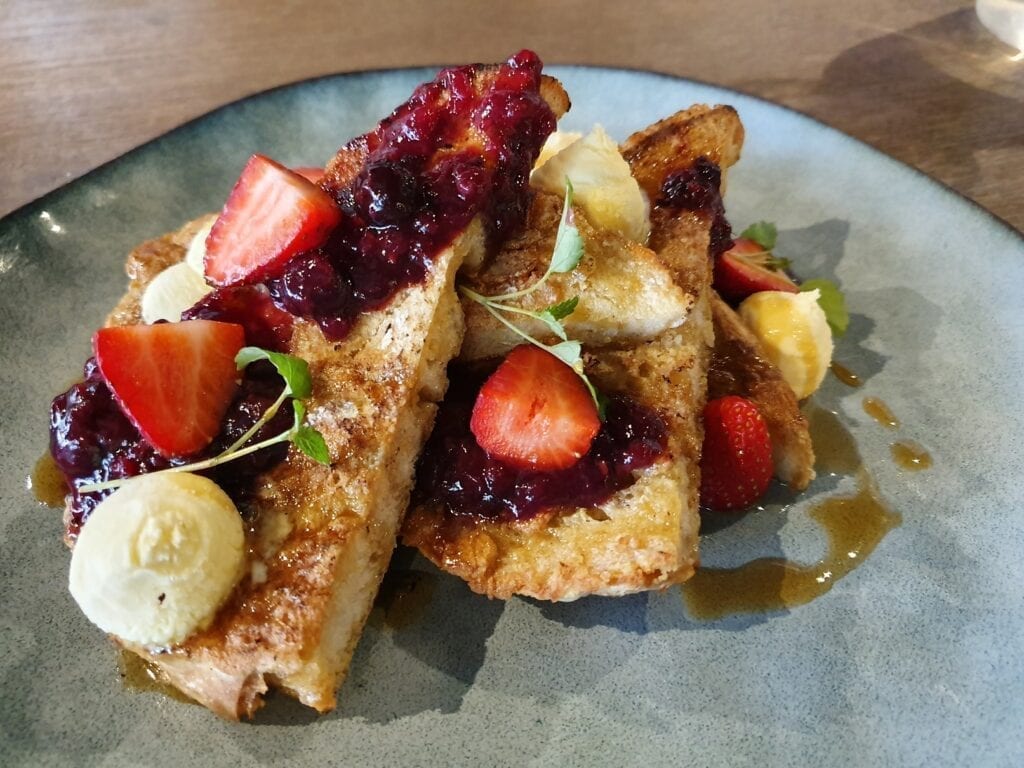 I enjoyed an orange and almond cake, which was just one of several gluten free items on offer. It was the perfect petite size for me, who wanted something sweet, without overindulging.
The Local on Waratah is a fantastic little spot for a meal or snack with your family and there's so many brilliant parks in the area to check out from Jo Wheatley Playspace, to nature play at the Sunset Heritage Precinct and turtle spotting at nearby Mason Gardens.
Find The Local on Waratah at 99 Waratah Ave, Dalkeith.
More information can be found on their website. 
Find more family friendly restaurants in Perth here.