The Gingerbread House in Boyanup is a must see when holidaying down south. It's a little bit Willy Wonka / Hansel and Gretel special!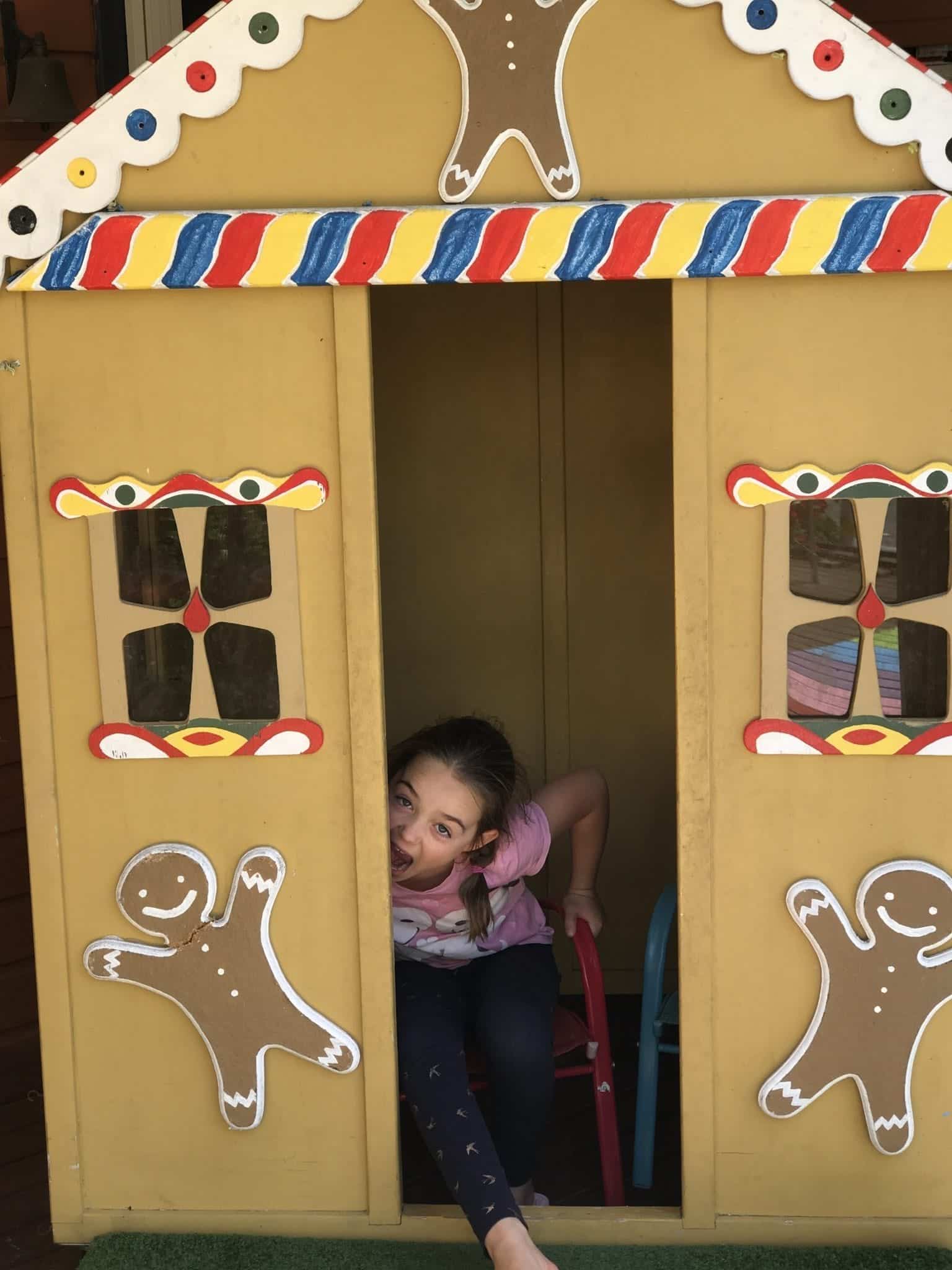 Situated on the main road through Boyanup, it's only 12 minutes north of Donnybrook (and the amazing Apple Fun Park) and 25 minutes south of Bunbury. The outside of the building looks like a giant gingerbread house and the cute white picket fence is adorned with little gingerbread men so you're sure not to miss it!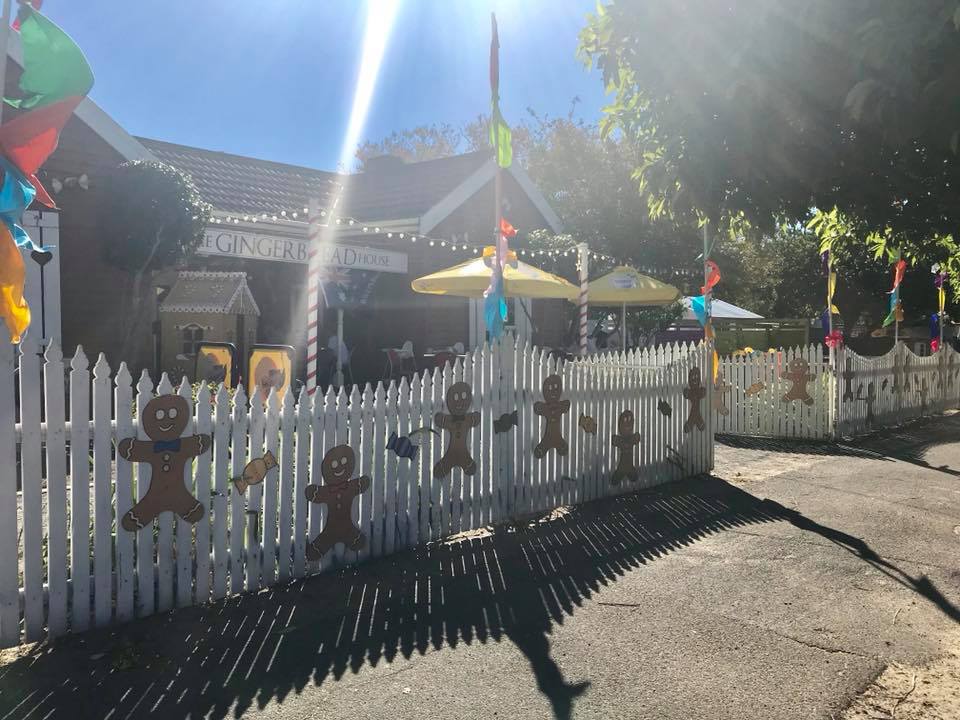 Walking inside is like stepping into an old-school candy store. My kids' eyes nearly popped out of their heads upon seeing the giant lollipops and floor to ceiling shelves full of lollies! The central room is stacked full of every possible sweet treat, from old-fashioned boiled lollies to the latest edible slime. The back of the lolly shop has a cake counter and you can also purchase food and drinks here. On the right side of the shop is a showroom for their lolly buffets and a cosy lounge to relax in on cooler days. The other side has a super fun circus themed room for their fully-catered kid's parties.
Party hire room
Kids indoor play room chocolate door!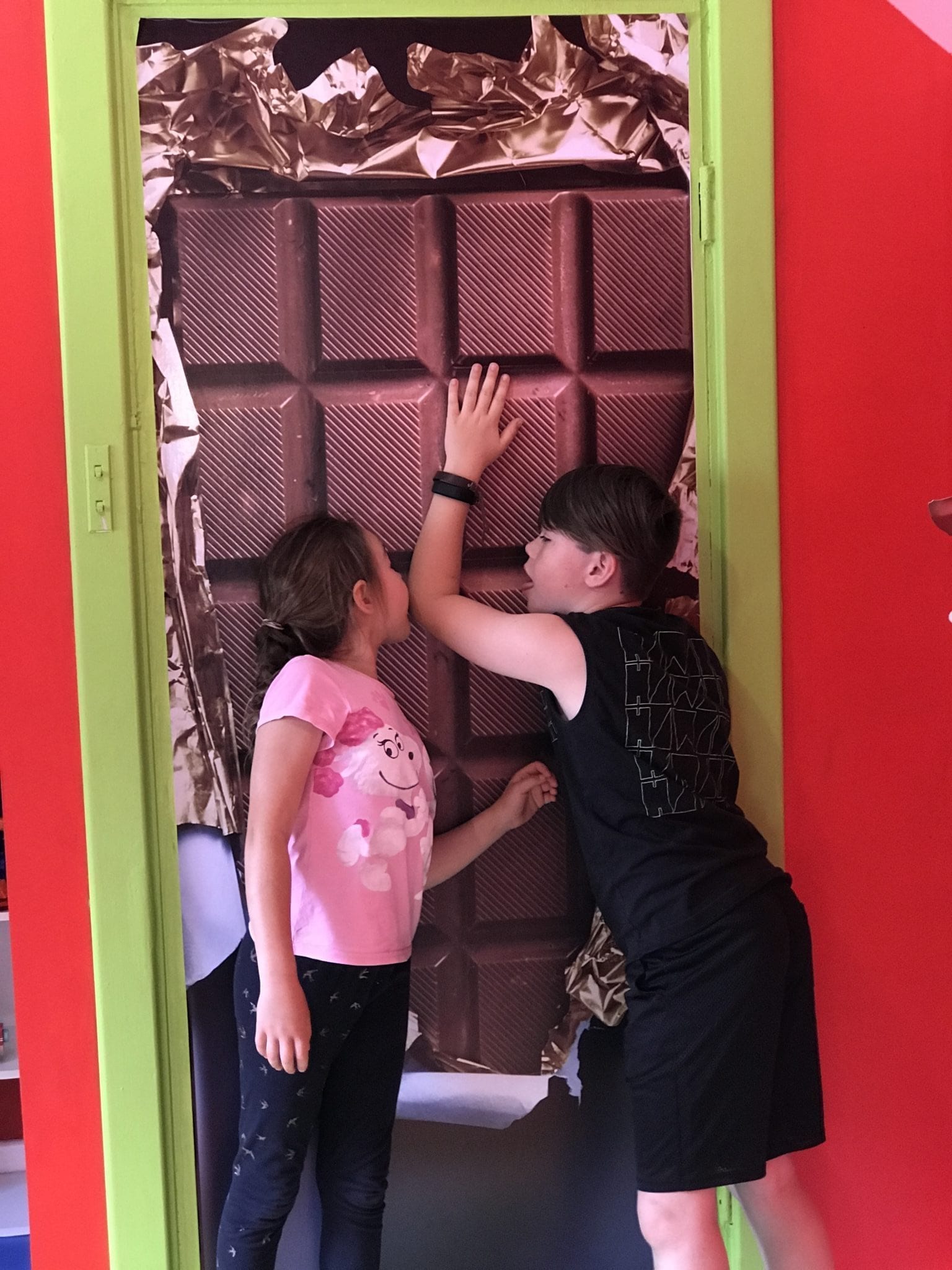 We decided on coffee and cake for afternoon tea (though they also do a full high tea) and being Easter weekend our cupcakes were Easter themed. Both the cake and coffee were delicious. The homemade pies and hot food looked awesome too. Being a gingerbread house there is an assortment of gingerbreads on offer, even a diy decorating kit for kids.
We sat out on the front deck which had lovely dappled shade and overlooked the large garden, toy wooden train and play area. It had plenty of space to run off some sugar! The kids loved the gorgeous cubby houses and lawn games that were available.
The Gingerbread House
10 South Western Highway, Boyanup
Open Thursday to Monday, 10am-4.30pm (closed Tuesday & Wednesday)
www.facebook.com/gingerbreadhouseaustralia