If you're a cat lover you absolutely have to pay the Cat Cafe a visit!
Sessions in the cat lounge are an hour long and run every hour on the hour. We booked our tickets online and arrived about 10 minutes prior to our session. We ordered coffee and cake from the cafe ready to take through to the lounge.
At the start of our session, a very friendly staff member took us through to a middle room between the cafe and the lounge. Here we were given some information about the cats, left our bags and shoes in pigeon holes and sanitised our hands.
Inside the lounge, there are different seating areas to get comfy and, because it's only a fairly small area, it feels like there are cats everywhere.
There are 13 cats that reside at The Cat Cafe, all rescued from Cat Haven, and they have cubbies and towers all over the room (even from the ceiling).
The cats are very social and friendly so there's plenty of patting to be done.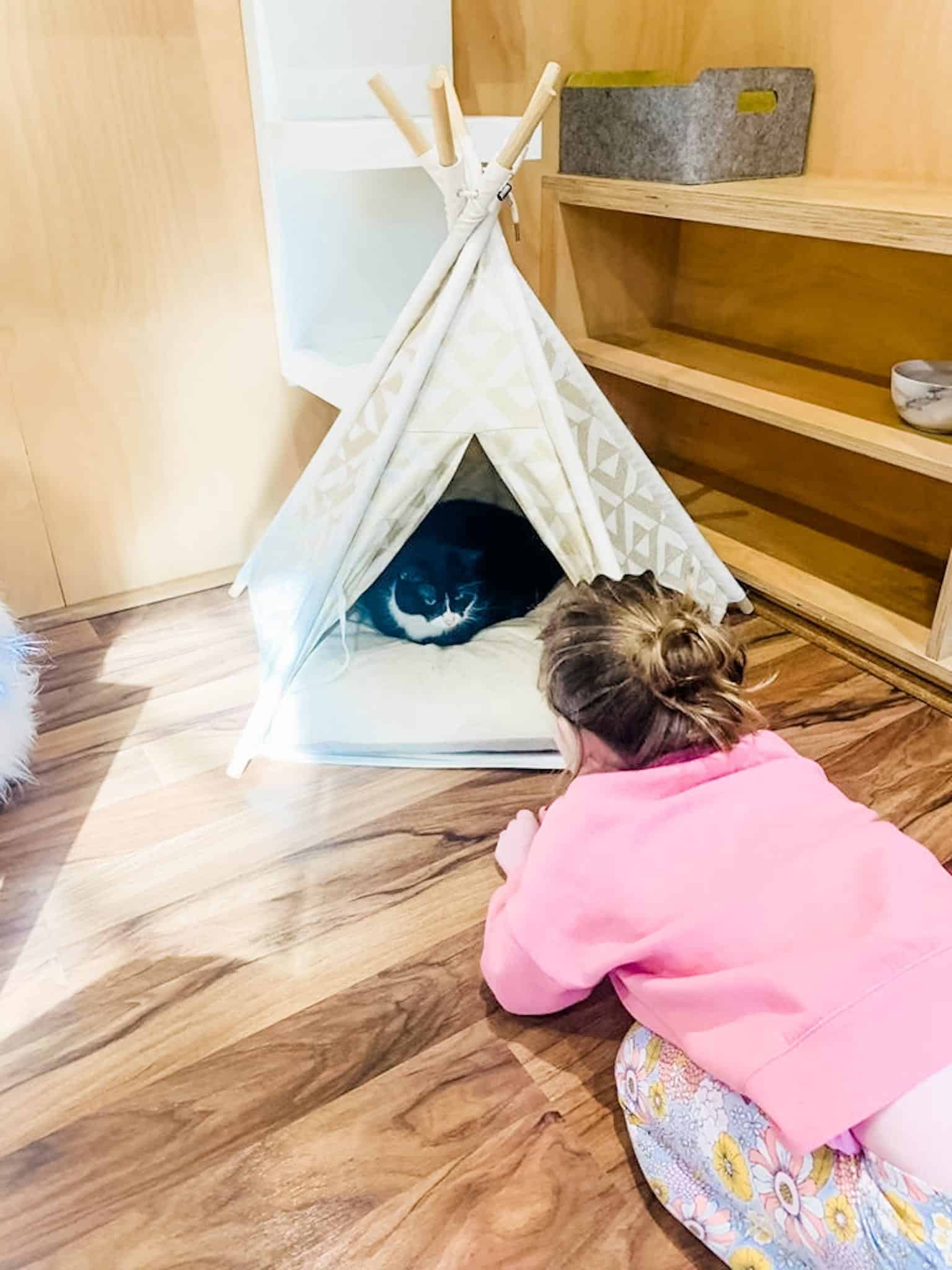 The staff are great and give lots of information about individual cats and provide cat grooming brushes and cat toys to help with interacting.
The cafe itself can be visited anytime for a coffee or sweet treat and there is also an adorable array of cat paraphernalia for sale – part proceeds of all sales and tickets go to animal welfare.
Tickets to the lounge are $15 per person. Children over 4 are more than welcome and will love it (under 4's aren't allowed). It is possible to buy tickets on arrival but numbers are limited to 12 people in the lounge per session so it's best to book online to avoid missing out. Why not have your next birthday party at the Cat Cafe? Exclusive lounge hire can be arranged. Read our review of a birthday party at the Cat Cafe.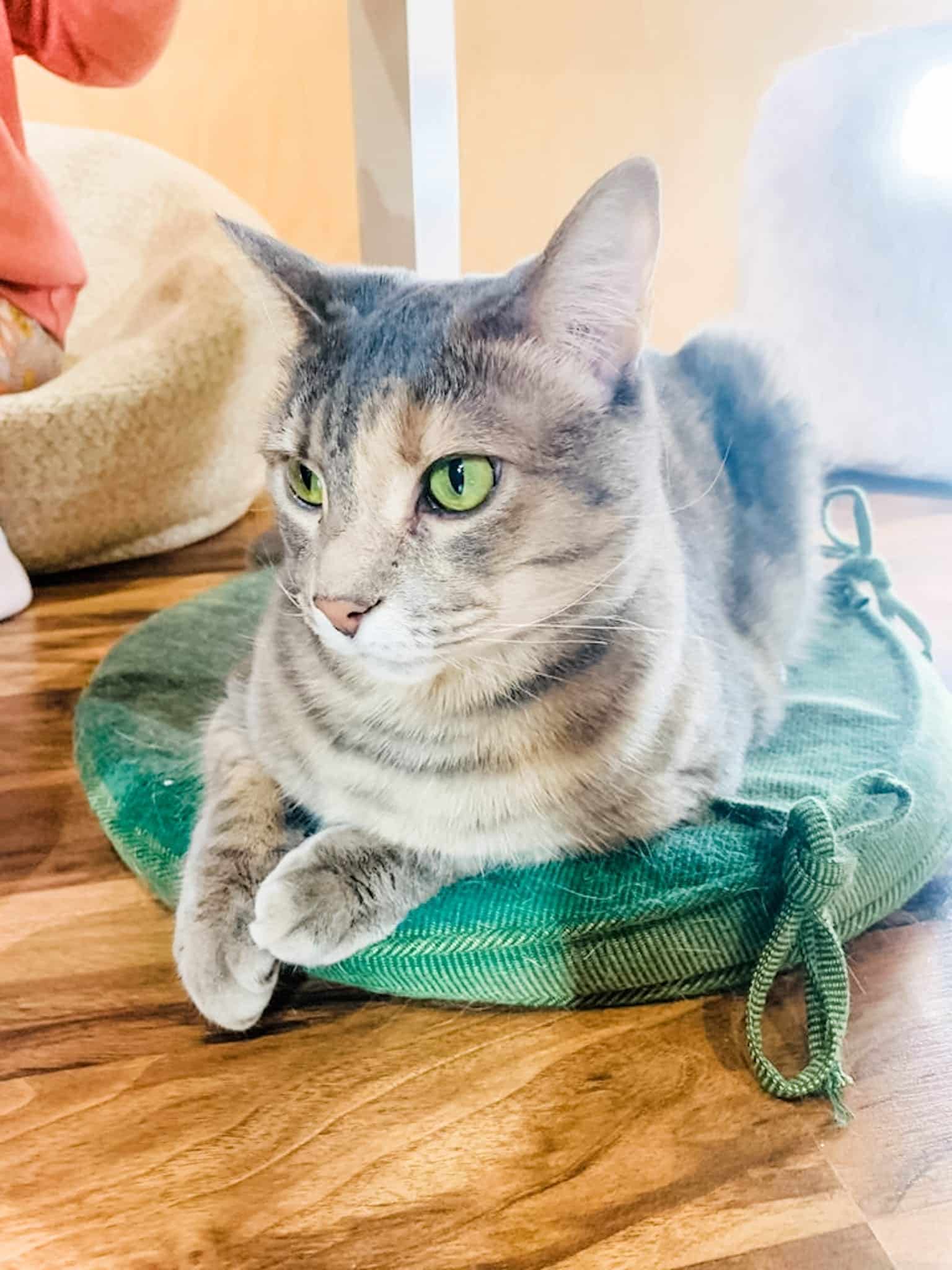 The Cat Cafe is located at 147 Rokeby Road, Subiaco and is open 10 – 2 weekdays and 9 – 3 weekends.
Looking to take your cat on vacation with you? Discover the Best Cat Friendly Hotels Worldwide