Once your child hits the tween years it's hard to come up with ideas for a birthday party that aren't seen as babyish or have been done a thousand times before! For my daughter's 12th birthday party she decided that she wanted to celebrate her birthday at The Cat Cafe Perth in Subiaco.
I must admit I was sceptical at first to how much fun a bunch of 12-year-olds would have at The Cat Cafe considering we have cats of our own but I was definitely proven wrong!
While The Cat Cafe does not offer a specific birthday party package they are very helpful in organising a special visit. The Cat Cafe lounge can accommodate 12 people. For group bookings over 8 you must book out the whole lounge which is $200 for the hour and that includes a dedicated host. If you wanted to add on dessert and a drink for all guests you can select a higher tier package at $299 for the hour which includes $120 of food and beverage credit.
At least two guests must be adult chaperones if the children are under 14, and three adult chaperones are required if children are under 8 years old. The minimum age to enter is four at all times.
The Cat Cafe lounge is quite cosy and you must take off your shoes and leave them along with any other belongings in the airlock before you enter the lounge. Before entering the lounge you are given very clear instructions on how to interact with the cats. No picking up the animals is allowed.
There are 12 quirky rescue cats that call The Cat Cafe home, all of which have lived there since they were kittens. Our host Sarah was an expert on the cats and introduced us to each one individually and told of us their likes and dislikes.
A huge favourite amongst our party was Remmy who just loves making herself cosy on anyone who is willing to offer her a flat back to perch on.
The kids just loved spending time with the individual cats giving them a brush or a stroke. Each one of them is so good-natured and would happily respond. If a cat feels like they didn't want to be played with they can go and hide out in one of the overhead boxes away from all the fuss.
Towards the end of our session, our host Sarah introduced some party tricks that proved to be great fun! Mr Foxy was the star of the show who shook the hand of every guest in return for a treat.
Then it was Rolo's turn to walk along the human bridge for her treat. Who said cats can't perform tricks!
In the lounge is a games console. The kids did gravitate towards in shortly after arriving and I was worried they would spend the whole hour playing on it but after a couple of minutes it was forgotten about in favour of the cats.
If you wish to take along your own birthday cake to enjoy after the party that can easily be arranged. The Cat Cafe will reserve you a table in their street-side alfresco area for your guests.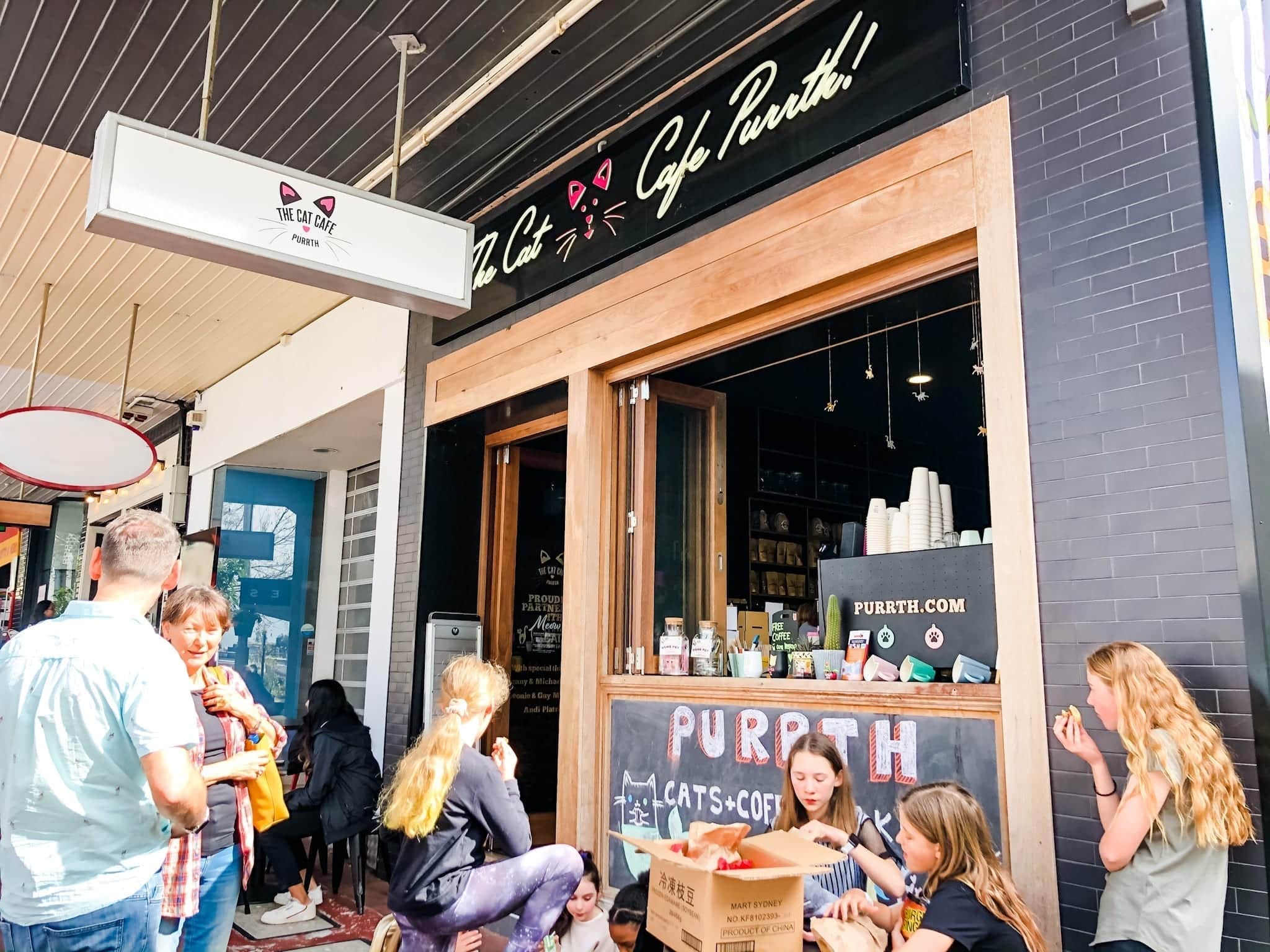 If you are wanting to gift your guests a cat-themed party favour, The Cat Cafe make their own super-cute Cat Glitter jewellery that can be purchased in the cafe.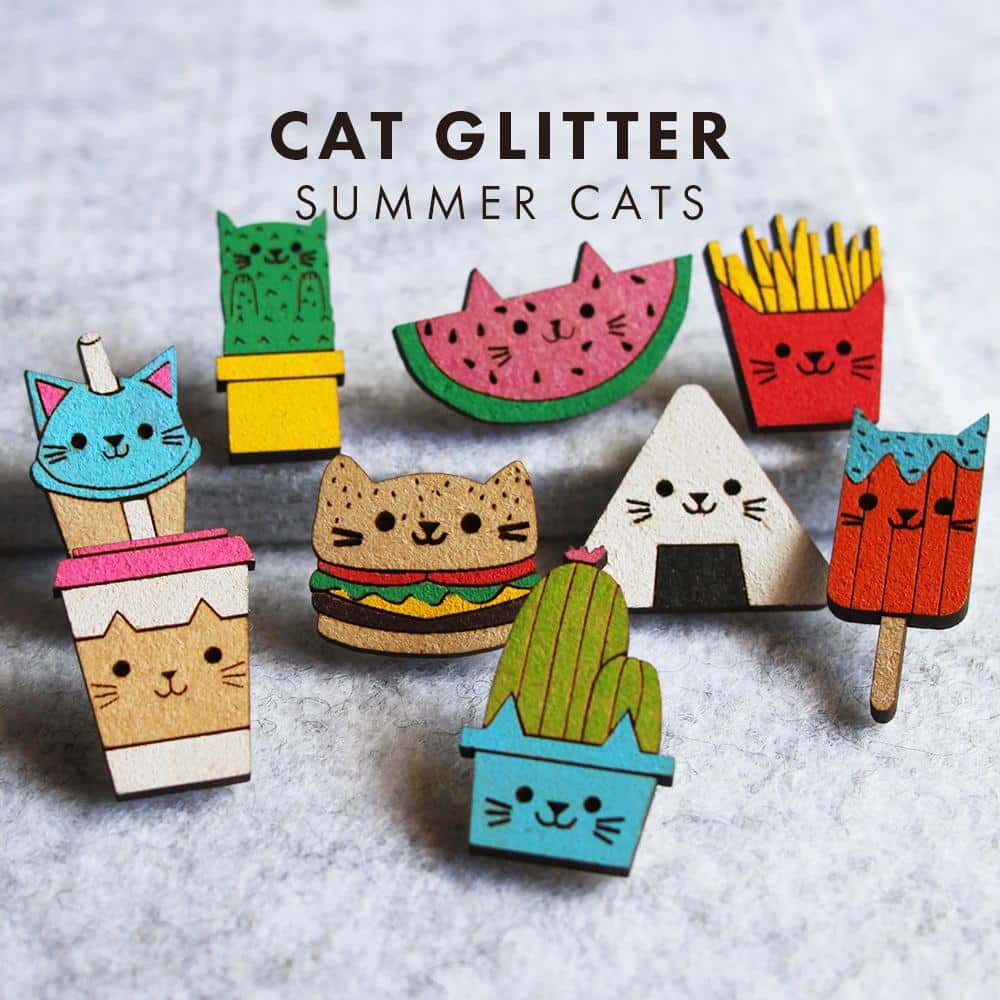 They even offer a set where you can colour your own.
Everyone had such a fun time at The Cat Cafe Perth and I'd definitely recommend it for a fun party for the Tween age group – providing everyone loves cats and has no allergies!
The Cat Cafe Perth
147 Rokeby Road, Subiaco.
Current hours are:
Weekdays: 10am – 2pm
Weekends: 9am – 3pm
Find more birthday party ideas