It all started out whilst back-packing around South America that owners Andrew and Maddie first discovered the glorious Açai berry. From there, their obsession with this super berry grew and they even spent months in Brazil learning more about it. They scaled the great açai berry tree, chatted with the harvesters and really grown to fully understand and appreciate this humble berry. And lucky for us, they brought the wealth of knowledge that they acquired back to sunny Perth, sourced the best and freshest ingredients and established 'The Açai Corner'.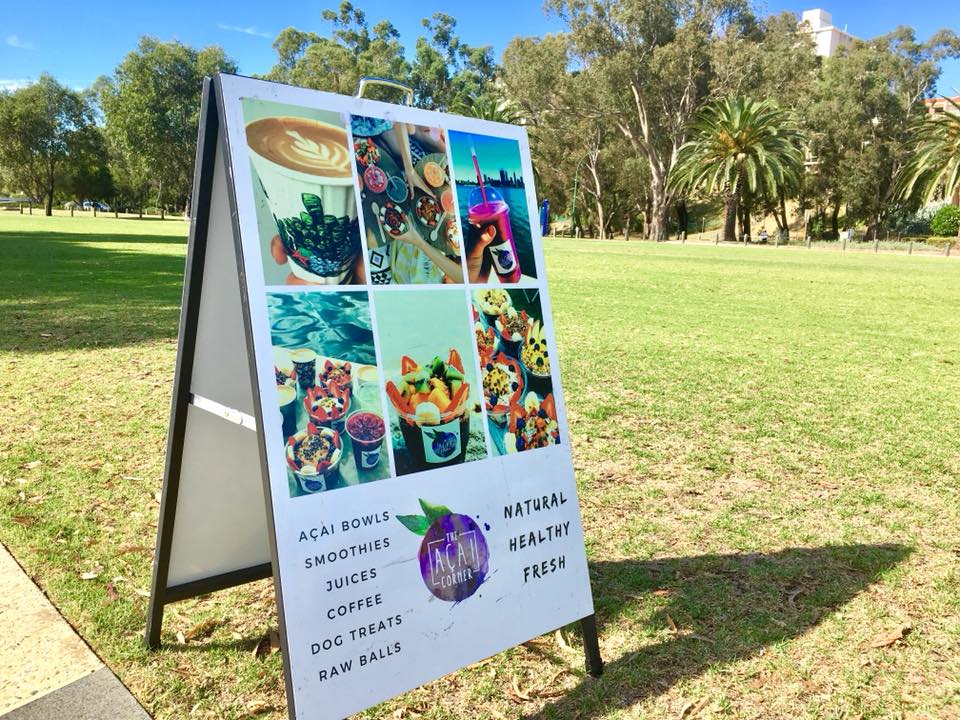 Andrew and Maddie's Açai Corner truck is located along the picturesque South Perth foreshore, just a couple of metres away from Mends Street. They have found the most perfect spot to have their truck. You can run, walk, scoot, ride, catch the ferry or even ride on the driverless RAC Intellibus to get there.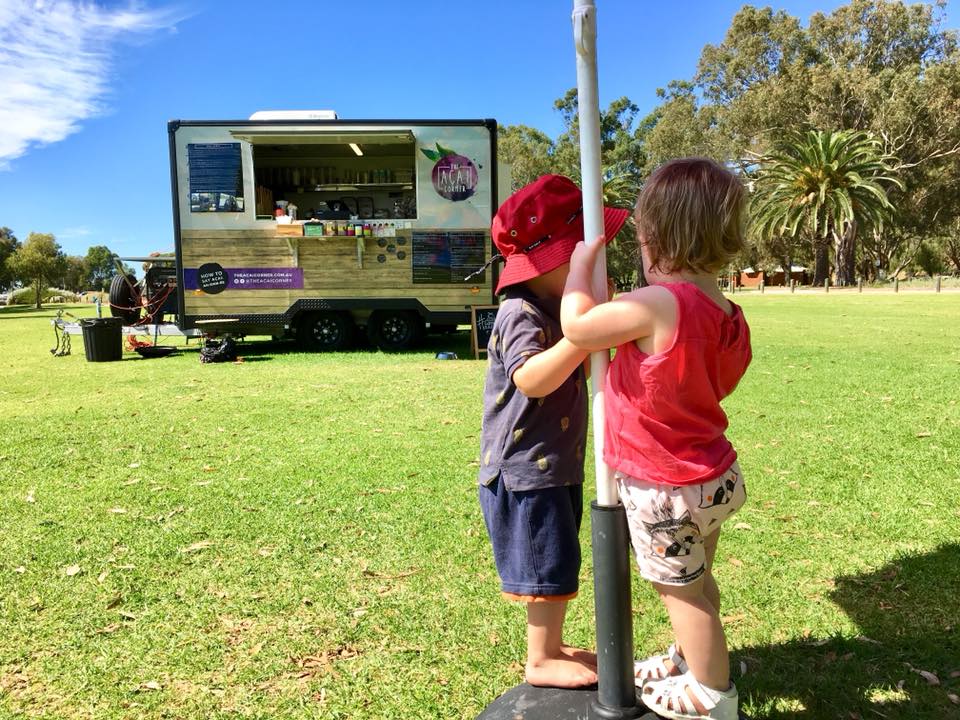 The Açai Corner specialises in açai bowls, which consist of blended premium grade açai berries, mango, banana and coconut water. With that as the base, you can select from their different types of bowls, each with different toppings and fruits. Ferrero Rocher Bowl? Coco loco bowl? Detox Bowl? Peanut Butter Bowl? They have so many to try! You can also have it natural or sweetened with guarana. They're so refreshing, super healthy, jam-packed with antioxidants and all the good stuff.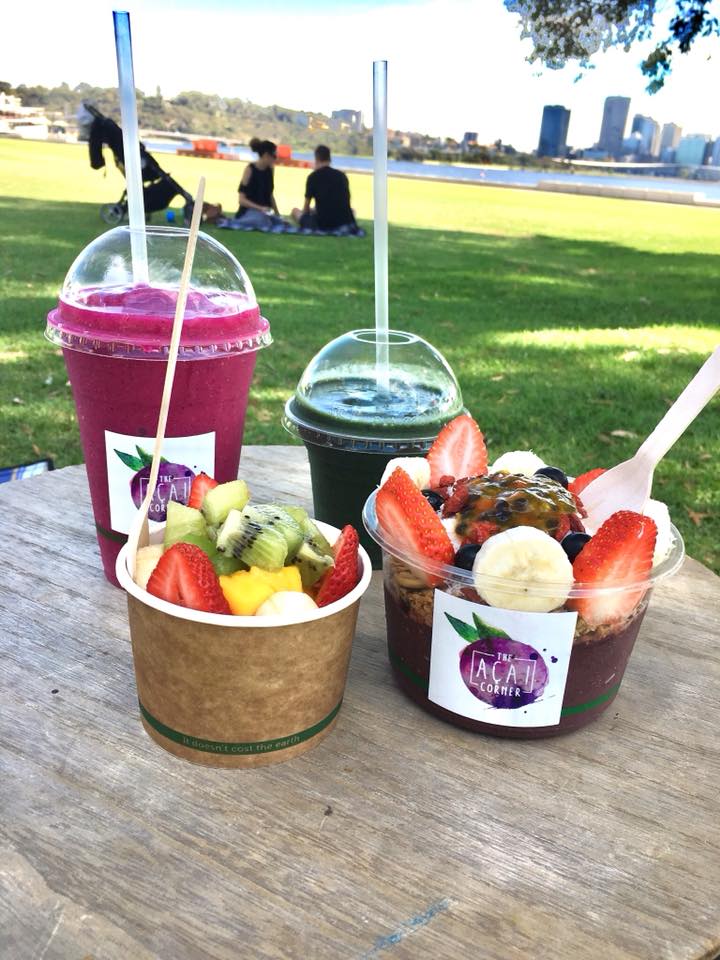 My 2 kids (5 and nearly 1) love it and knowing that it's all natural and good for them, I wouldn't mind them lapping it all up. The açai bowls also come in kids size, and you can request for less granola or even no granola if you're allergic to nuts. Just let the friendly people know and they will customise a bowl for you. They also do yummy smoothies which are also free from refined sugar and using only the freshest and best ingredients. And like their bowls, they also come in kids size.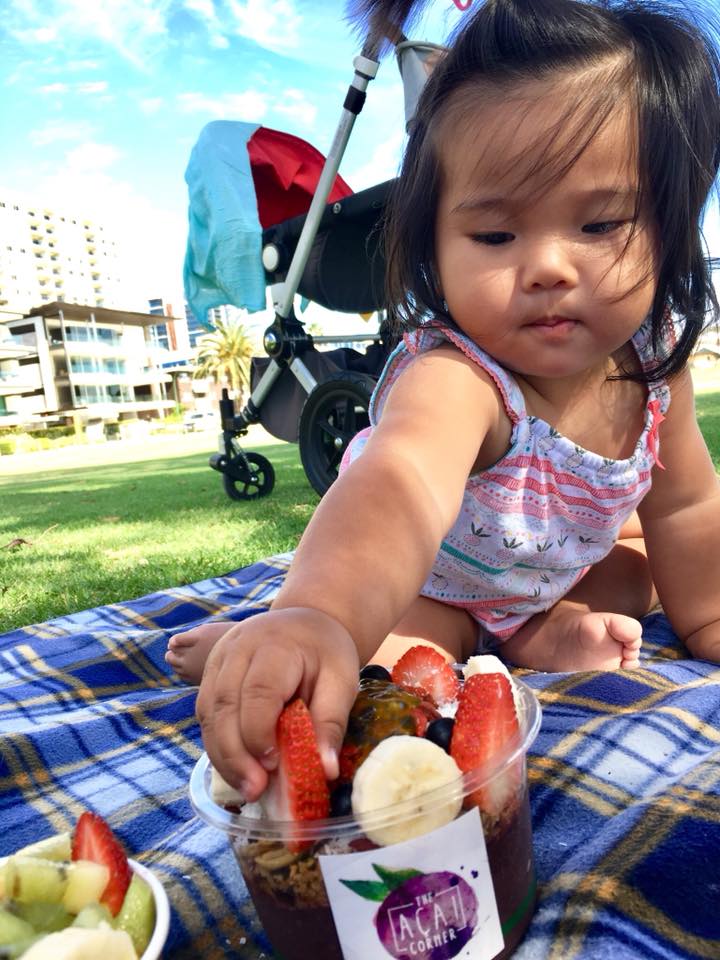 If you do need a little caffeine hit, they do also do a mean brew using Killerbee coffee beans. You can also get cold-pressed bottled juices as well as raw protein balls.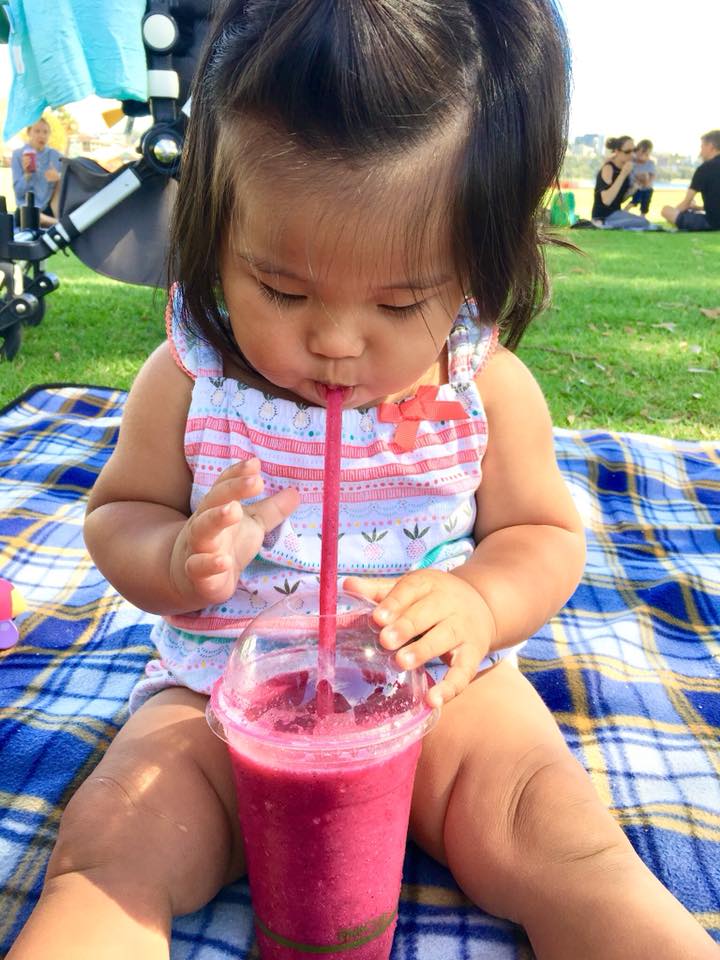 Once you have decided and placed your order, you can either grab a deck chair or bean bag and simply just lounge under the umbrella. They even provide picnic mats for you to enjoy and you can just simply choose where you want to sit, in the sun or in the shade under the tree. My favourite is part of coming to The Açai Corner is the open space where the kids can just run and play. Toys, balls, games and books are even provided for. You can sit and relax and not worry about kids running amok. Great for catching up with family and friends. They are also very dog-friendly with water bowl provided as well as doggie treats for sale.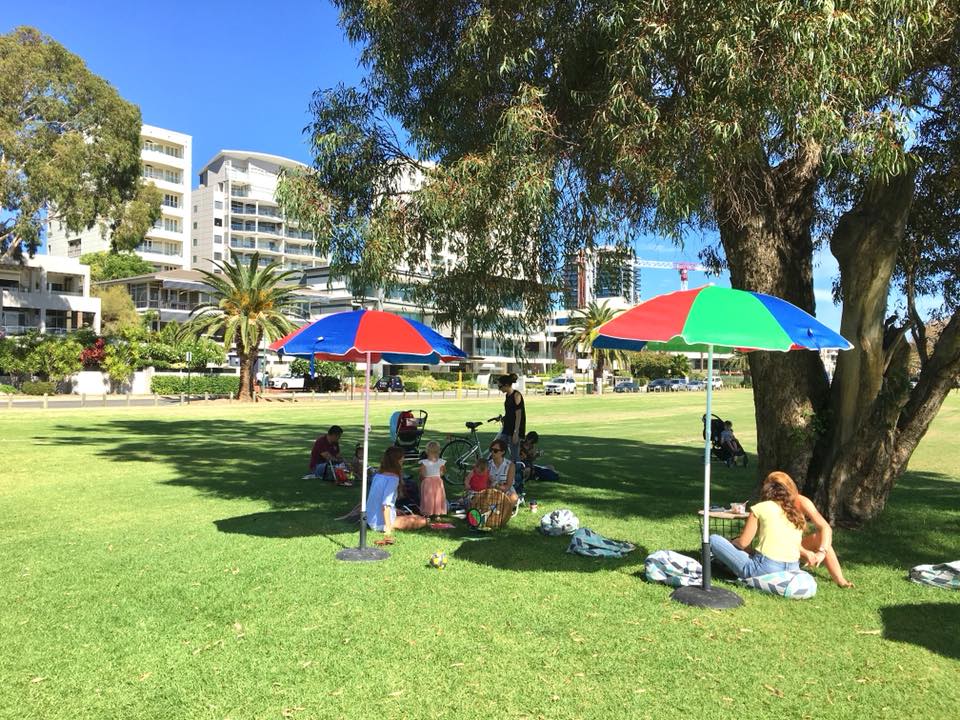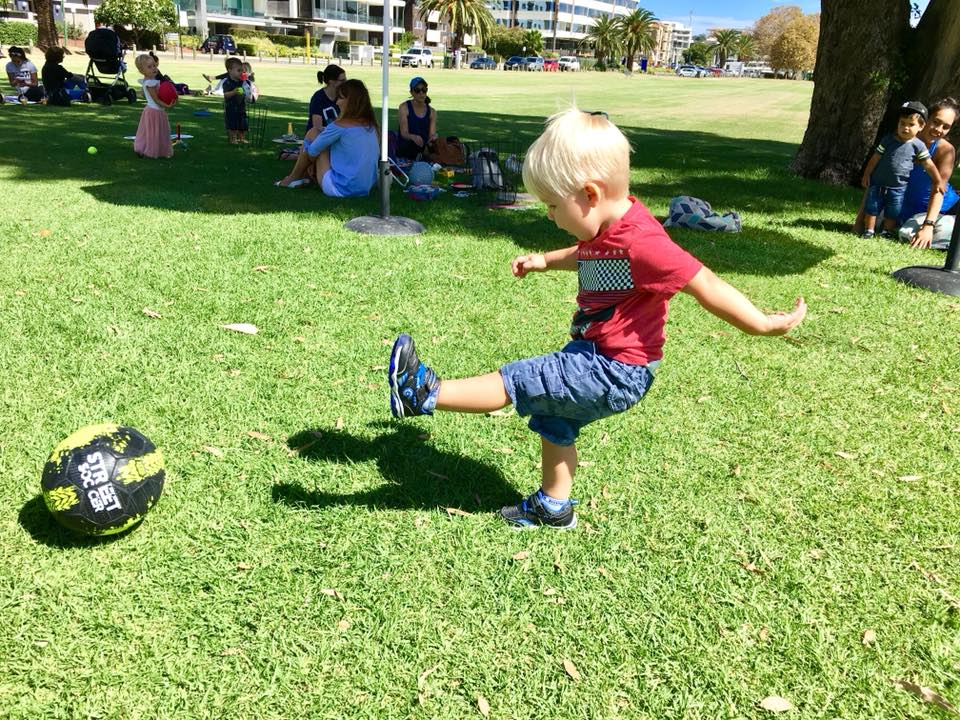 Located just a few minutes walk from the truck are two playgrounds. You can choose between the Mends Street Jetty Playground which is suited more for toddlers or the scented garden playground. Perfect for the kids to play in before or after your visit to the açai corner.
So grab your scooter, bike, get into your running shoes and activewear and head down to The Açai Corner. Feel like going somewhere different other than a cafe to catch up with friends? The Açai Corner is your answer. Make açai corner your next go-to place, your body (and kids) will thank you for it.
The Açai Corner
South Perth Foreshore, South Perth (Mends street end)
Opening hours *
Monday: Closed
Tuesday – Sunday: 8.00am – 2.30pm
*For opening hours, do always check on their Facebook or Instagram page as it may be weather dependent and may change from time to time*
www.facebook.com/THEACAICORNER
Find more family-friendly restaurants in Perth