Looking for the perfect spot in Esperance for amazing food that is family friendly? The Taylor St Quarters Bar and Grill is a must.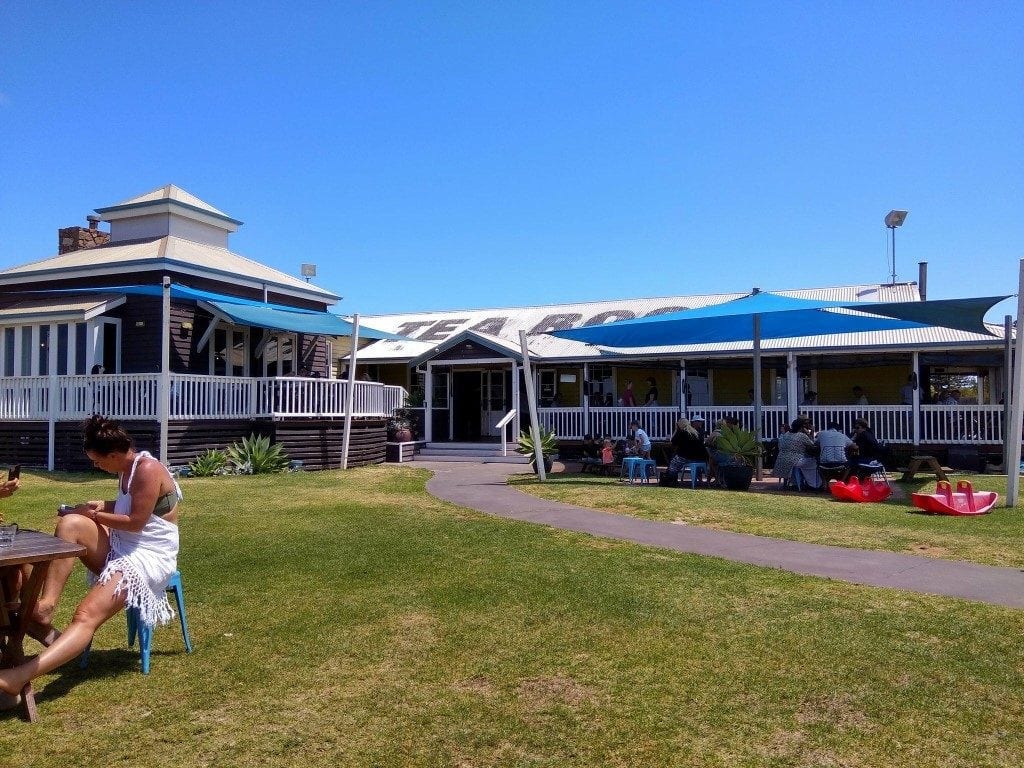 We happened upon this amazing establishment on the beautiful shores of Esperance quite by accident. It is easily found especially if you have kids in tow and super family friendly. Situated between the docks on one side and the clock tower on the other, you won't know what view to take in first.
The Taylor St Quarters itself is huge and there is no shortage of seating options. We chose an upturned barrel under a shady tree that looked out across the ocean. It was magnificent. We wondered why no other punters were keen to snap up this prime position until we realised this was also home to the doggy bowls! Being dog lovers it was perfect to make some new furry friends over a pint!
If dining next to pooches isn't your thing there are still loads of options. There is a shaded area below the porch which has kid sized tables and chairs scattered across the lawn as well as a few low rocking toys.
Inside options included a more formal setting with beautiful wooden tables for long, lazy dining!
The alfresco section was another gorgeous spot with plenty of options set amongst a lush backdrop.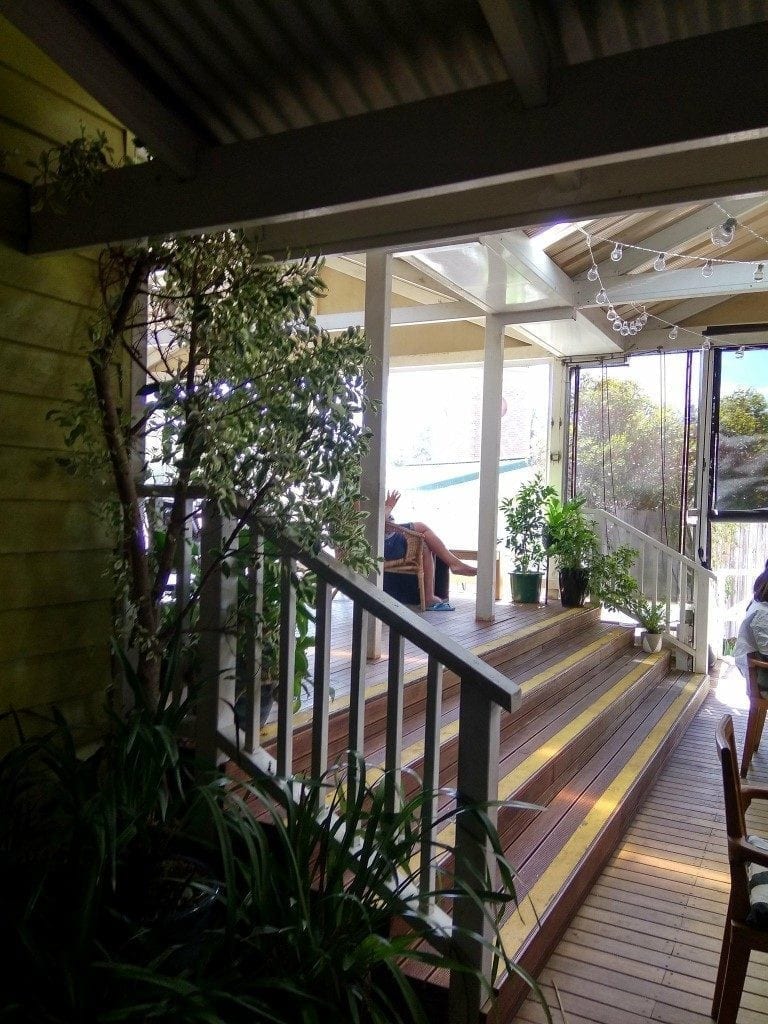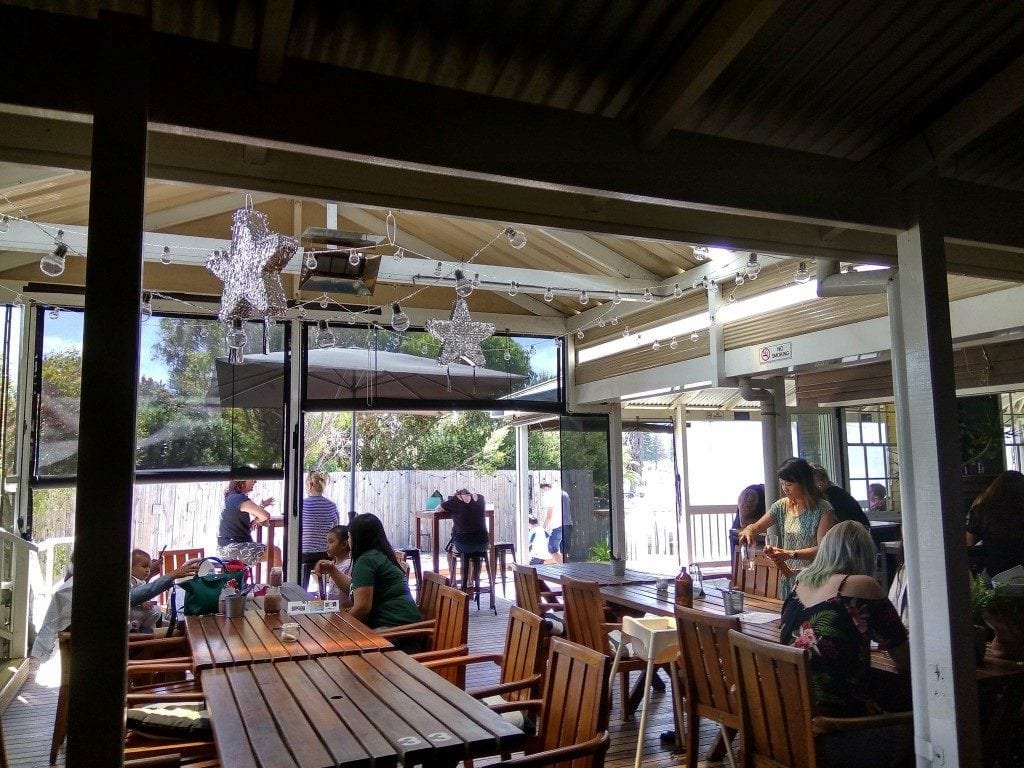 The building itself is stunning with a rich history, it started out as the Wellard Hospital in 1926! In Kwinana!
The food was delicious! We decided to gorge on a few morsels that were not only filling, but fresh and packed full of flavour. Plenty of GF options, hurrah for my intolerances! So of course we ordered half the menu.
Our Beef Brisket Croquettes with horseradish cream and Chimichurri
The Snapper Ceviche with Gin and lime cured fish with salsa, avocado cream and squid ink crisp! As yummy as it sounds!
Alas the gannets swarmed too quickly on the rest of our amazing meals!
Sesame prawn San Choy Bau with marinated Shark Bay prawns, Thai caramel and a Kewpie mayo. Totally drool worthy!
This truly is a must for families where the little mini's in your lives are catered for as much as the adults. Great menus with something for everyone! Kids Lunch Menu included Beef Slider and Fries, Mac n Cheese and Fish and chips to name a few and a kids section on the Brunch Menu too (adults check out the Eton Mess Pancakes! Swoon!).Plenty of open space for children to run around and take in the stunning views of the pristine Esperance waters and all the life of the foreshore…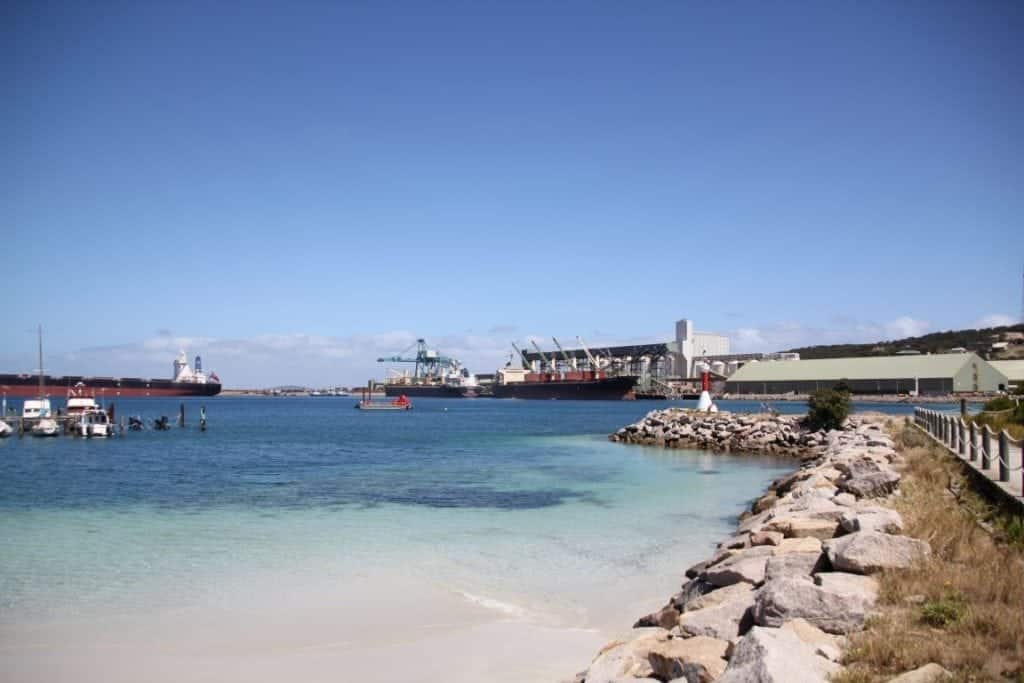 and fantastic for parents as there are two playgrounds and a miniature rail station nearby to visit after your meal.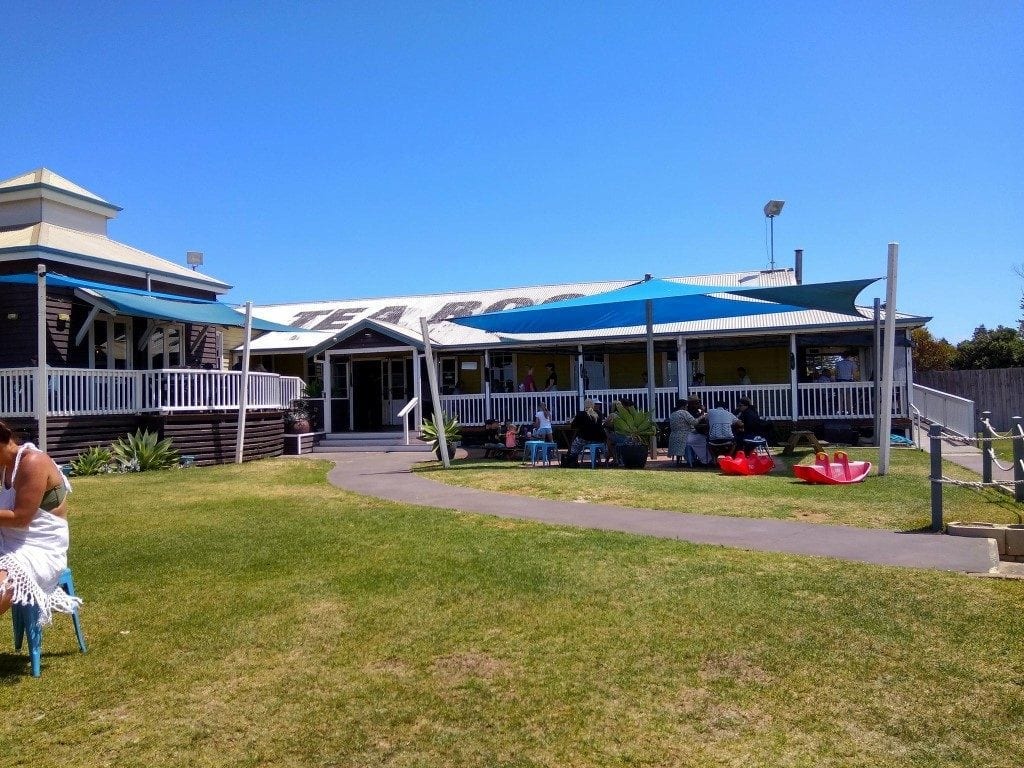 Mums and Dads can relax with a summer cocktail (they look amazing) or choose from the craft beers on tap at the beautifully restored bar.
And you can bring your furbaby along to enjoy this amazing venue! Here's a happy snappy of me with mine!
Taylor St Quarters Bar & Grill
Fine dining, live music and the best place to catch up with friends. Open for breakfast, lunch and dinner during the summer months.
OPEN:

Mon: Closed

Tue-Fri: 9:00AM – 11:00PM

Sat: 8:00AM – 11:00PM

Sun: 8:00AM – 10:00PM
Find more family-friendly restaurants in Perth