Tavolo Pizza Bar is located in the Reading cinema complex in Belmont and is family friendly. The restaurant can be accessed from inside the cinema complex or off the street. It is casual style dining and offers lunch, dinner or all day drinks and snacks.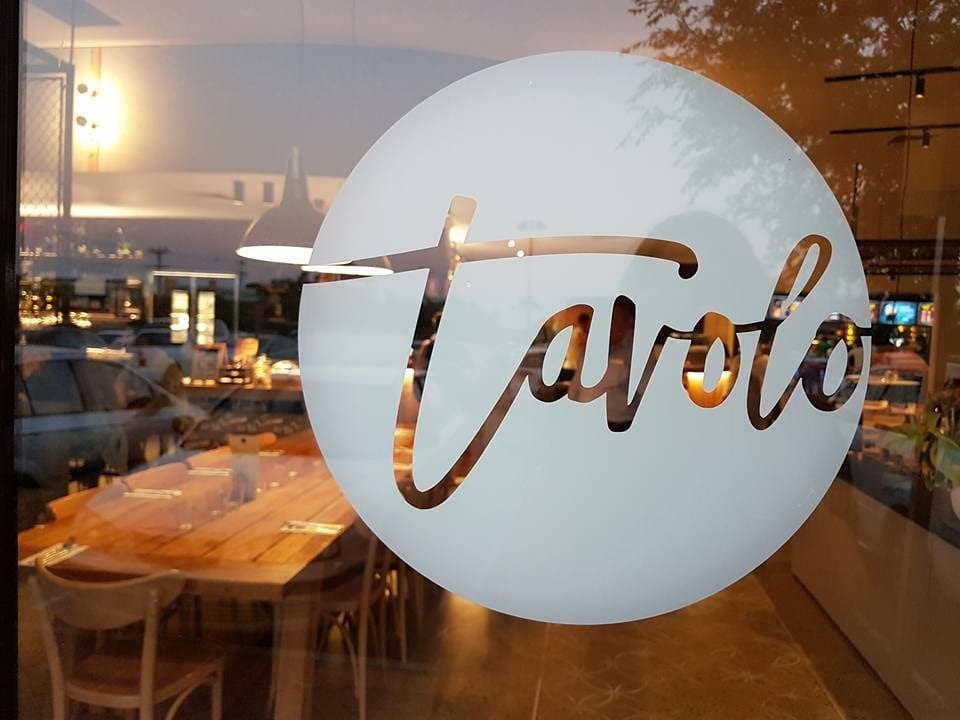 We had made a booking as we were dining on a Friday night and the restaurant can get very busy at peak movie times. When booking I requested a table close to the kids play area and was pleased when we arrived to see we had a table right in front of it.
The kids play area is a glassed room with a play kitchen, train set, chalk board, kids table and chairs and kids movies playing. As the area is glassed, I could see what Miss 3 was doing all the time, and there was enough in there to keep her fully occupied when she wasn't eating. 
The menus were already on the table, but I needed to request a kids menu. Kids meals were $12 and included a meal, juice and ice cream. Miss 3 settled for chicken and chips.
The regular menu offers a range of mains, pasta and pizzas. We ordered a bit of a mix including some entrees and pizzas. I had the mushroom ravioli which I found to be delicious. The pizza was also delicious with a light base. Miss 3 ate all her chicken which was very tender. 
Mushroom ravioli 
Vegetarian pizza
For dessert, there was a choice of two dessert pizzas as well as classics like panna cotta, cheesecake and cheese platter.  On this occasion, I tried the Crema Catalana with orange blossom ice cream. The orange blossom ice cream was excellent.
The ice cream included in the kids' meal was vanilla ice cream with a choice of toppings and sprinkles. Miss 3 had a chocolate topping, and the serving size was generous. 
We found Tavolo to be a good option for dining with Miss 3, the play area kept her occupied, and we enjoyed our meals. The service was excellent and the food well presented and tasty. The restaurant caters well for families with the kids' menu, play area and high chairs. However there are no change table facilities inside the restaurant, you need to use the facilities in the cinema.  Why not combine your visit with a movie, you can enjoy drinks and snacks from 10 am if you do not want a full meal.
Kids eat free on Monday lunch or dinner when an adult main/pasta or pizza meal is ordered. 
Located – Tavolo Pizza Bar
5/237 Knutsford Avenue, Cloverdale Perth, WA 6105
Open – 10am to late 7 days.
For more information visit www.tavolo.com.au