If you're not a vegetarian, don't let the name of this charming café put you off! Not only is all of the food at Swan Valley Vegetarian Café vego, but it is also gluten free! If you or your child has a physical reaction to gluten, certain food additives, preservatives and flavour enhancers, or if you're vegetarian – you'll appreciate eating a cleaner, greener diet.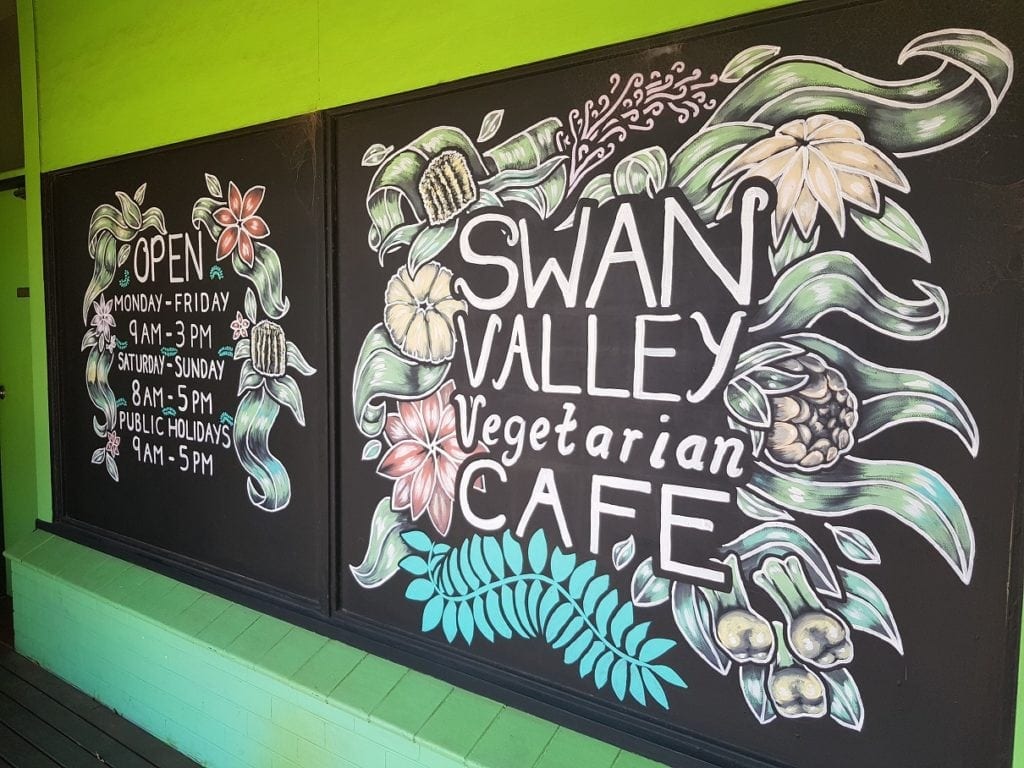 At the Swan Valley Vegetarian Café everything is vego, made from scratch and EVERYTHING is also gluten free. There's tasty lunches, delicious cakes, and raw treats. Today we were there for something sweet for morning tea. Owner Julie, who is also a naturopath by trade, formulates and hand blends her own range of herbal teas. I really love their chai. It has a wonderful flavour and it's served in beautiful cups and saucers.
Sit inside, or out in the shady courtyard. It's completely surrounded by plants.
If it's a rainy day, there are plenty of books and board games to keep the kids busy.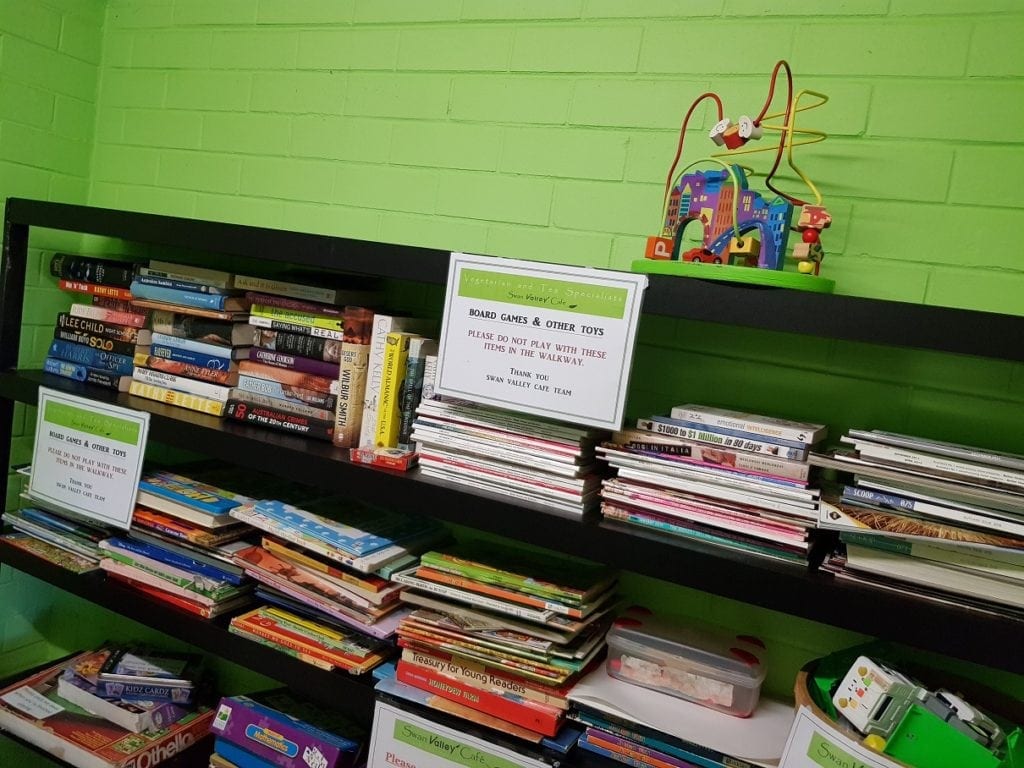 There's even a small plant nursery adjoining the courtyard, where you can pick up some fabulous and well-priced succulents, indoor plants and much more.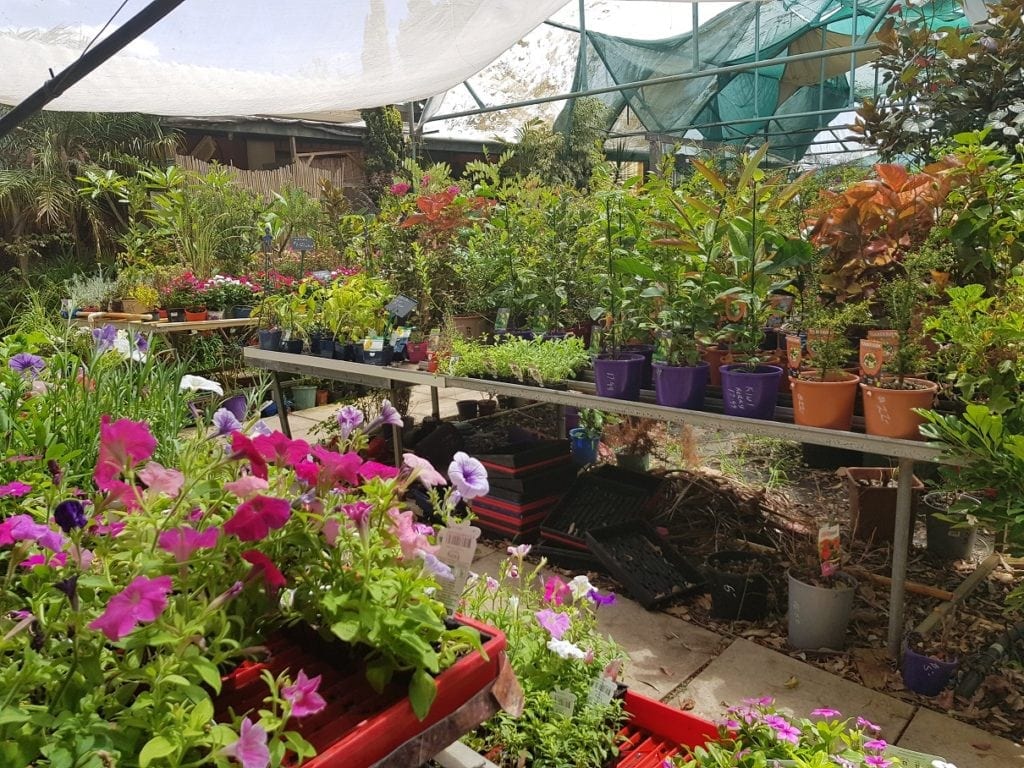 There's a shaded sand pit area with some toddler equipment to climb on, keeping little ones occupied, while you sit close by.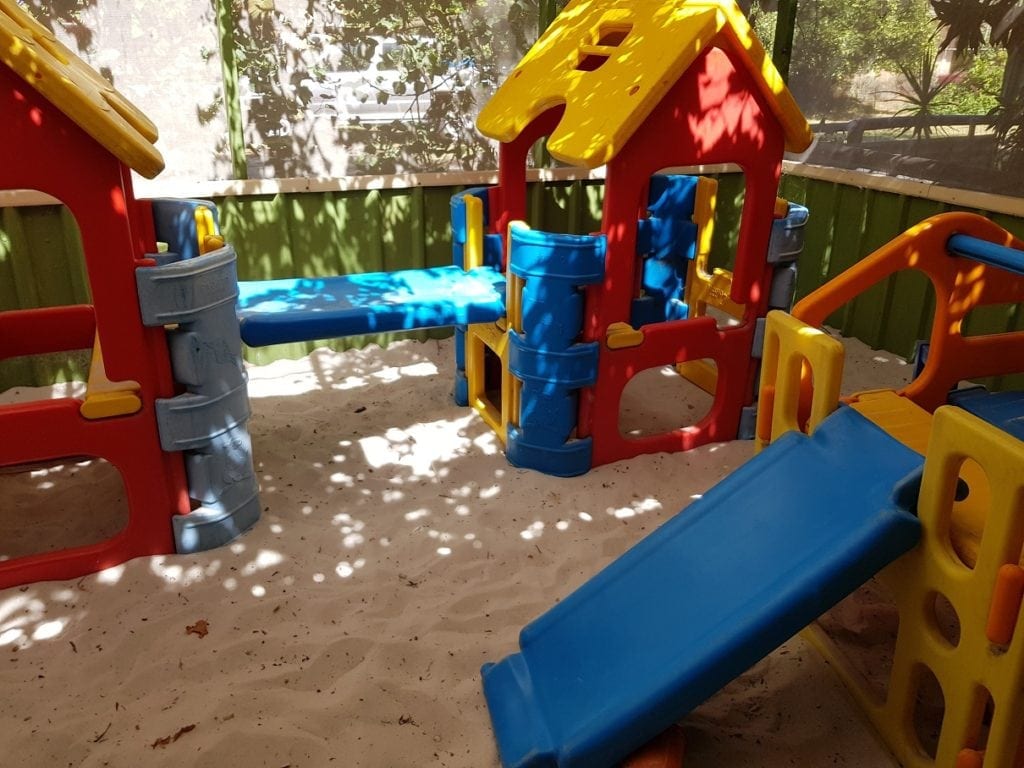 There's a good range of breakfast and lunch options. For those on a FODMAP diet, there are even dishes without onion and garlic. My Mum and I enjoyed a slice of chocolate cake each. Since going gluten free a year ago I haven't eaten much cake at all, so this slice of moist cake was heavenly. Served with a little cashew cream, it was almost guilt free too!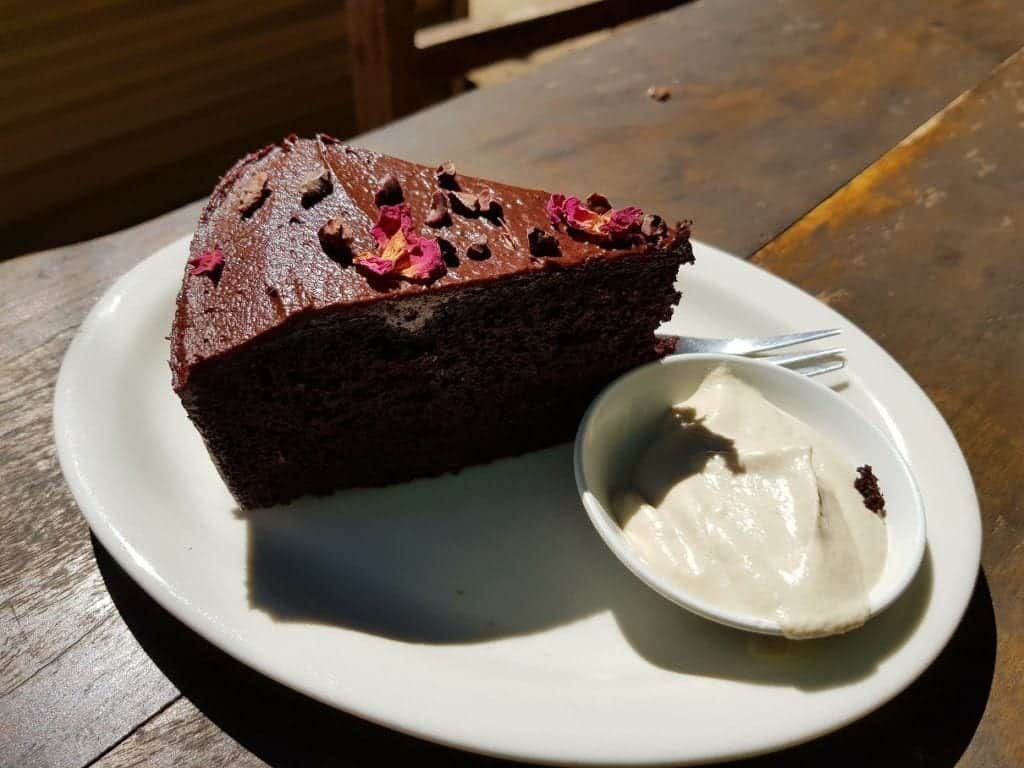 Kids can enjoy yummy options for breakfast and lunch. From gluten free pancakes to chunky chips, or a platter brimming with hummus, rice crackers, popcorn, dried fruit, cheese and a mini salad.

Little Chef chose a hot chocolate and chocolate brownie from the cabinet, gluten free, of course.
Dogs are also welcome on a leash in the outdoor area and there are Pawsome Organics all-natural dog biscuits for them to enjoy. Swan Valley Vegetarian Café offers healthy and delicious food. Their lush courtyard is a great spot for a bite to eat, while the kids play in the small, shaded play area.
Swan Valley Vegetarian Café is found at 990 Great Northern Highway, Millendon, Perth
Find out more on Swan Valley Vegetarian Café here. 
Find more Child-Friendly places to dine in the Swan Valley here.