Did you know there is a FREE hop-on, hop-off tram service that runs each hour, starting from the Subiaco Train Station, up and down the main streets of Subiaco, Shenton Park, Kings Park, then returning to the train station for a five to ten minute stop before the next round?!
The Subiaco Tram, Ruby, is run by a friendly team of volunteers and financed entirely by local businesses as sponsorship in return for advertising. Ruby is a replica of the original 1899 Trams, she was commissioned to be built around 25 years ago to operate a tour service from Subiaco along Hay St to Perth. Local businesswoman Niki Peinke reintroduced the tram to Subiaco as a way of bringing more people into Subiaco and providing a unique feature to make people want to visit.
After hearing about the Subiaco Tram from a Buggybuddys member we couldn't wait to jump aboard! Oh boy! It far exceeded my expectations, my two toddlers and their friend absolutely loved it, so much so they want to bring the whole family next time!
We started our journey from Kings Park, near Stickybeaks Cafe, the tram passes the bus stop (10096) on Kings Park Road. The kids loved waving down the tram, to hail the tram all you have to do is raise your palm to the driver and the tram will stop. There are no designated tram stops, the tram will stop anywhere along the route.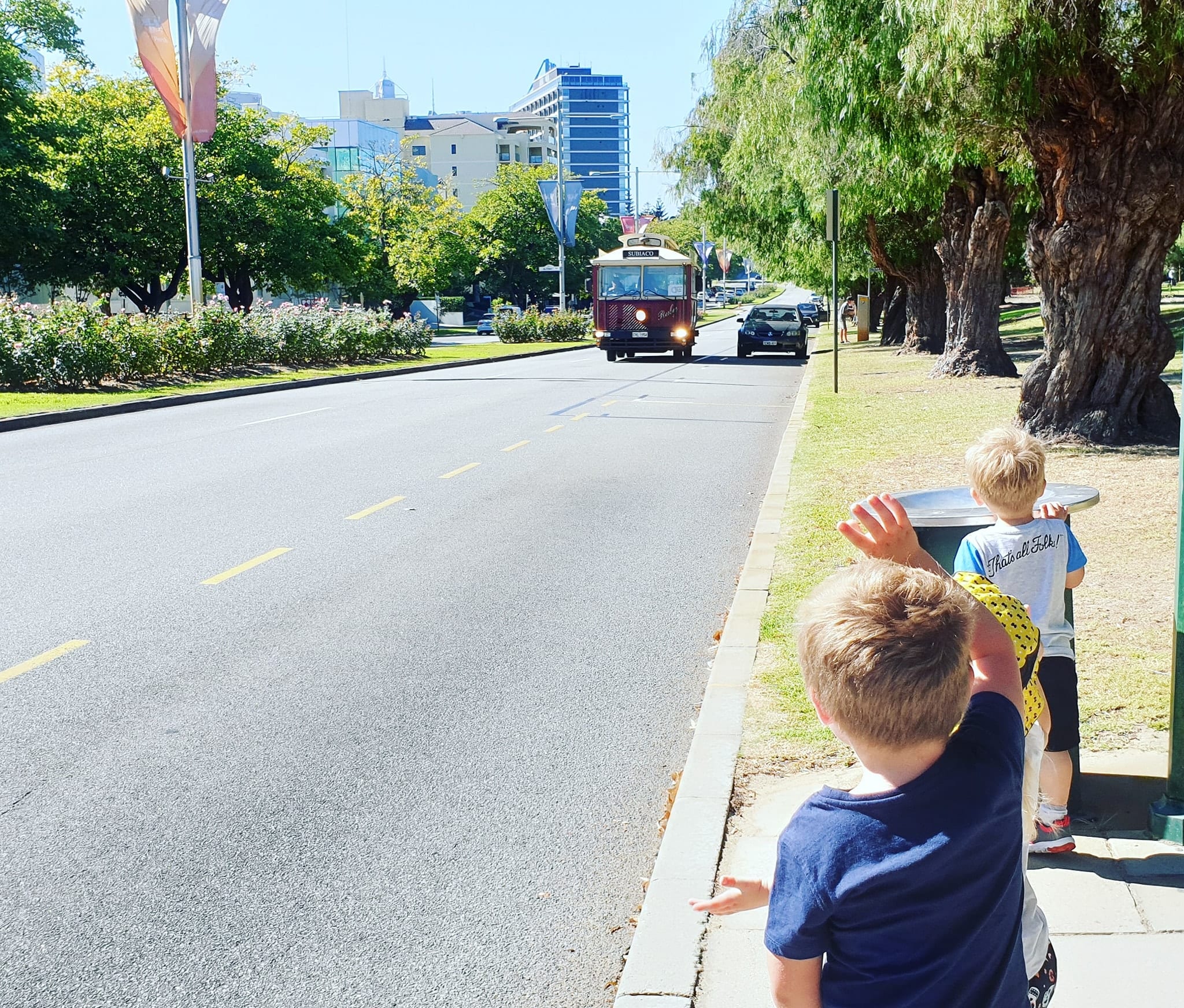 The driver and host were amazing, super friendly, full of information about the tram and let us know popular stops along the way. Popular stops include Subiaco Square, Subiaco Library, Mueller Park, Subiaco Oval, Lake Jualbup Playground, The Painted Teapot, Kings Park State War Memorial, Stickybeaks Cafe, and Ivy Watson Playground.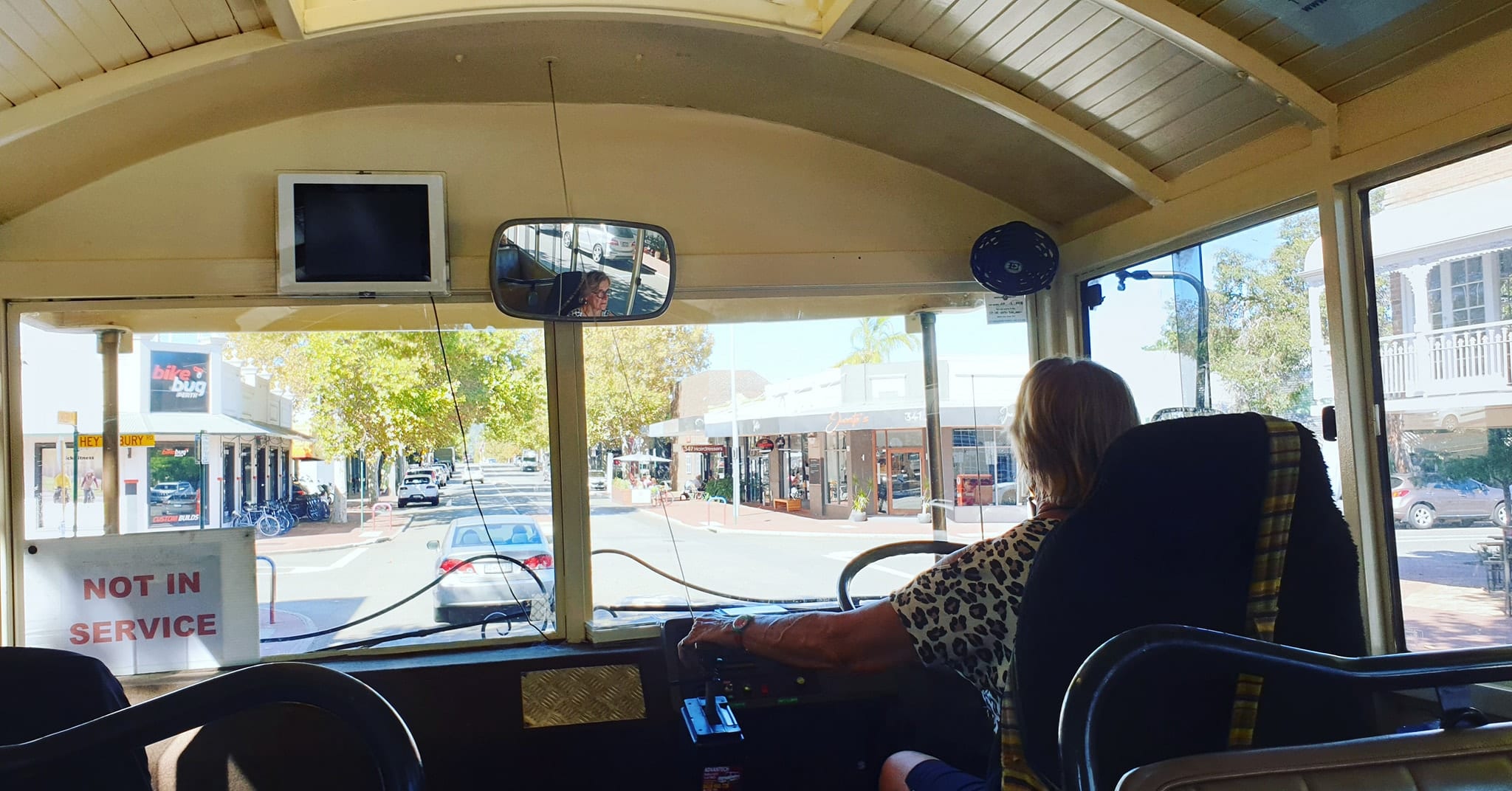 During our stopover at Subiaco Train Station, there was enough time for the kids to have a toilet break and grab a coffee, we used our 2 for 1 coffee voucher for Cafe Cafe who is a sponsor for the Tram. The driver might even let you pose for a photo or two with the tram if there is enough time!
We had an absolute ball on the Subiaco Tram, the kids found being on the tram very exciting, the host and driver made the trip extra special for them by pointing out the pelicans and iris birds at the big lake, you can tell they love their jobs and making kids smile. Before leaving the tram the kids also got to ring the bell, which they loved. Next time, we plan to make a whole day off it, stopping at some of the great places we discovered while on the Subiaco Tram!
I would recommend leaving your pram at home as the tram isn't pram friendly, a small stroller you can easily fold down would be ok.
After our round trip, we stopped for a play at Ivy Watson Playground which is a great playground for young children.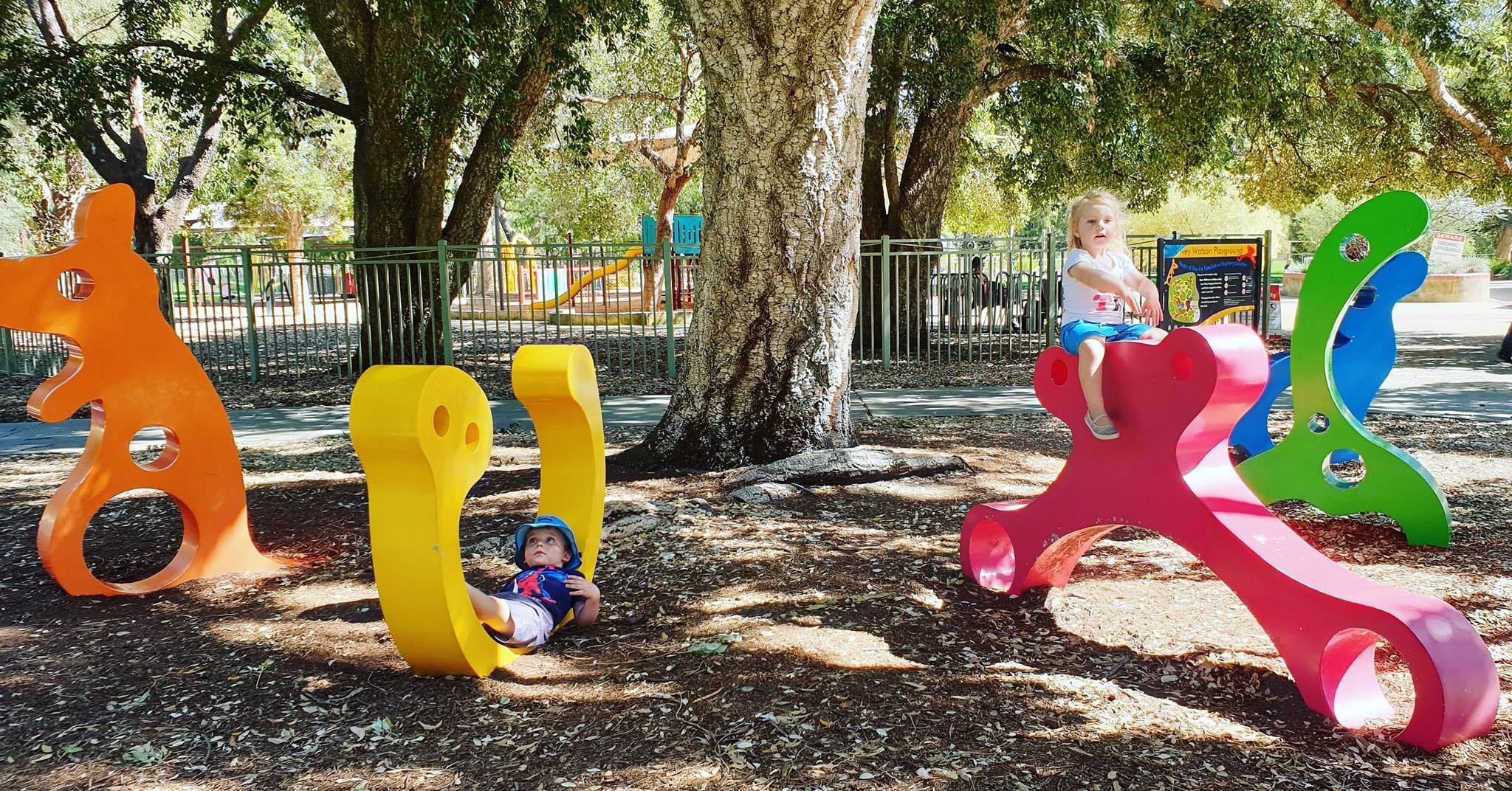 Subiaco Tram
Tuesday – Saturday, 9:00am – 4:00pm
Find more places to visit with kids in Perth