We recently tried a demo session through Yu On Blue Australia down at Bicton Baths. The trial is free and runs for an hour by gorgeous instructors and Yu On Blue owners, Sally and Lach Simpson.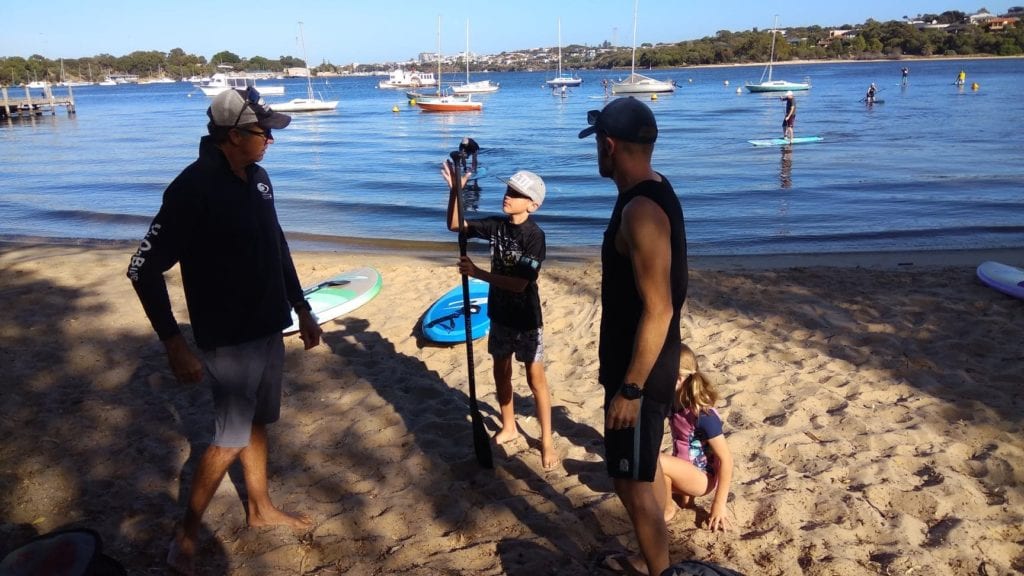 Stand Up Paddle Boarding is such a great family activity. You don't have to have surfing or boating experience. Basic survival swimming skills are required. Our children are both at a basic level of swimming and are yet to fall off the board. If you have younger children, perhaps consider a life vest as an extra safety measure just in case.
My husband took my son down to Bicton Baths for a free trial and they both took to it amazingly. The following week myself and my daughter went along too. I'll admit even though I had been keen to try stand up paddle boarding for years, I was a bit reluctant knowing my coordination and balance levels were not the greatest. But a few times out with a few handy tips from the instructors and I was soon paddling with confidence.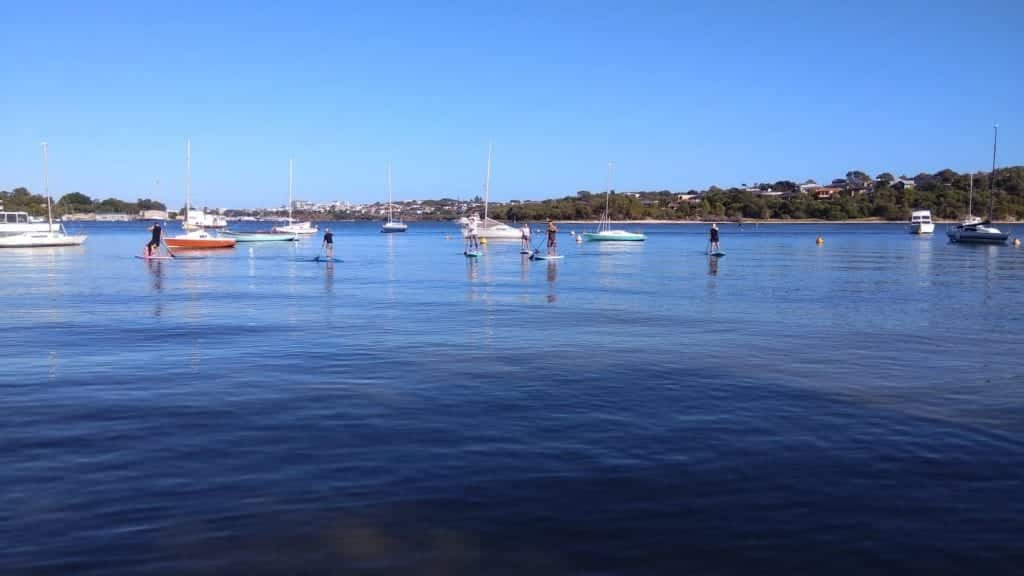 My seven year old daughter was a passenger for the first few goes. She happily sat at the front of the board while my husband paddled in and around the moored boats and the jetty. Later she plucked up the courage to stand and once she worked out her balance and with some assistance, she too had a little paddle.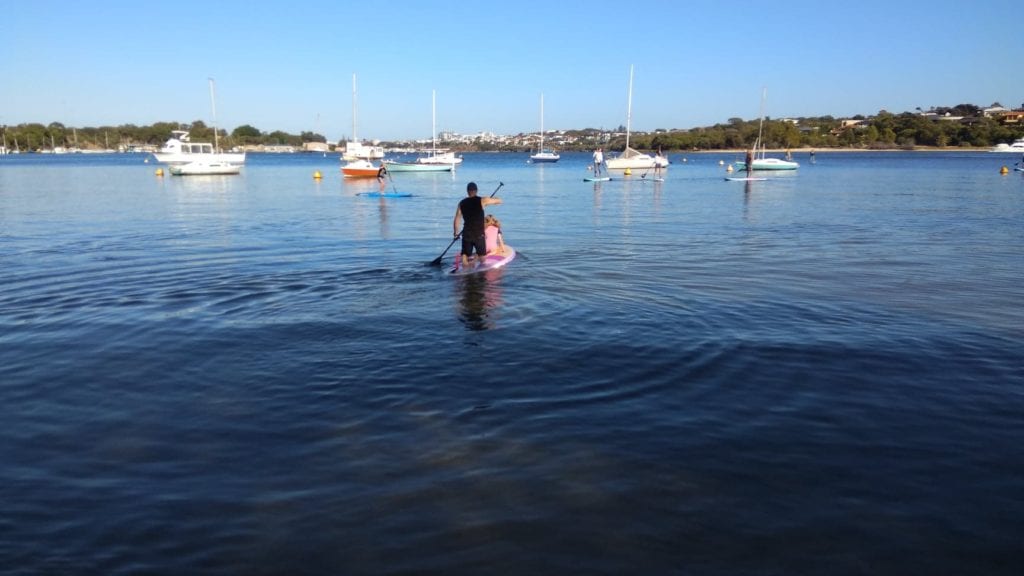 My ten year son was most impressive. He seemed to pick it up quickly and once he overcame his nerves was soon showing the rest of us how to do it! It's a fantastic sport for core strengthening and brilliant for developing balance. It's also mentally healthy as there is no rushing or pressure and there is nothing more calming than being out on the water.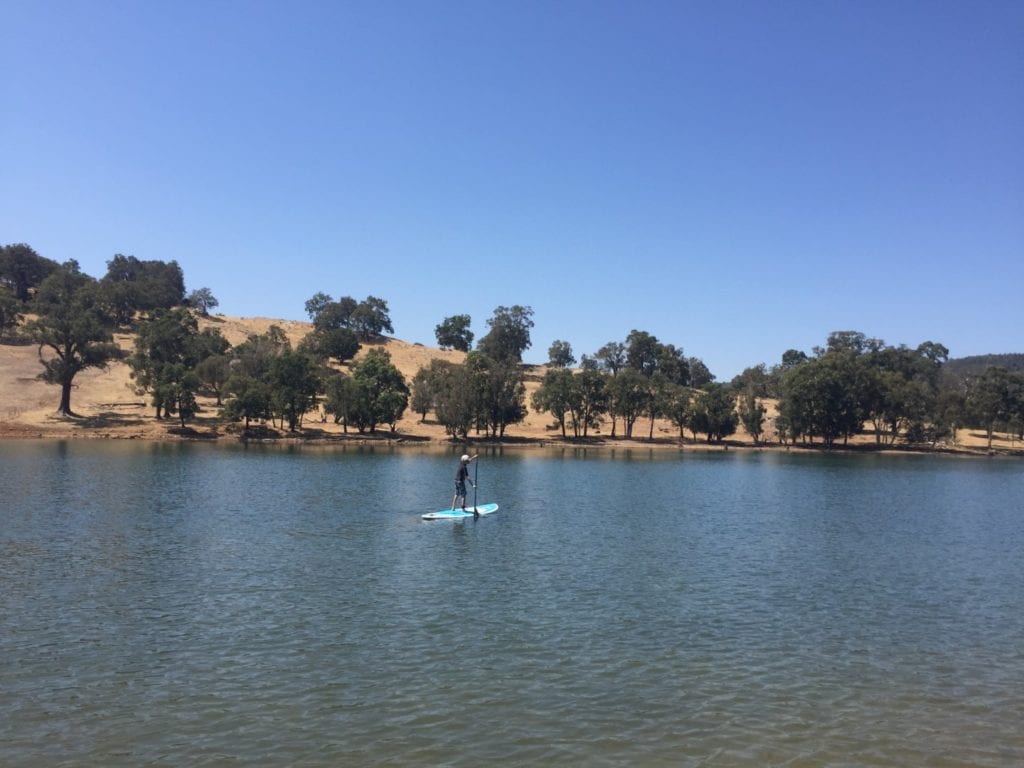 If like me, the laws of gravity often conspire against you, you can kneel or even sit. We recently took our shiny new board out to Drakesbrook Weir which was perfect to practice. The scenery was so lovely that my son and I took turns. There were some huge shallow boulders underneath us so we both sat and paddled, more like a canoe, which worked wonderfully.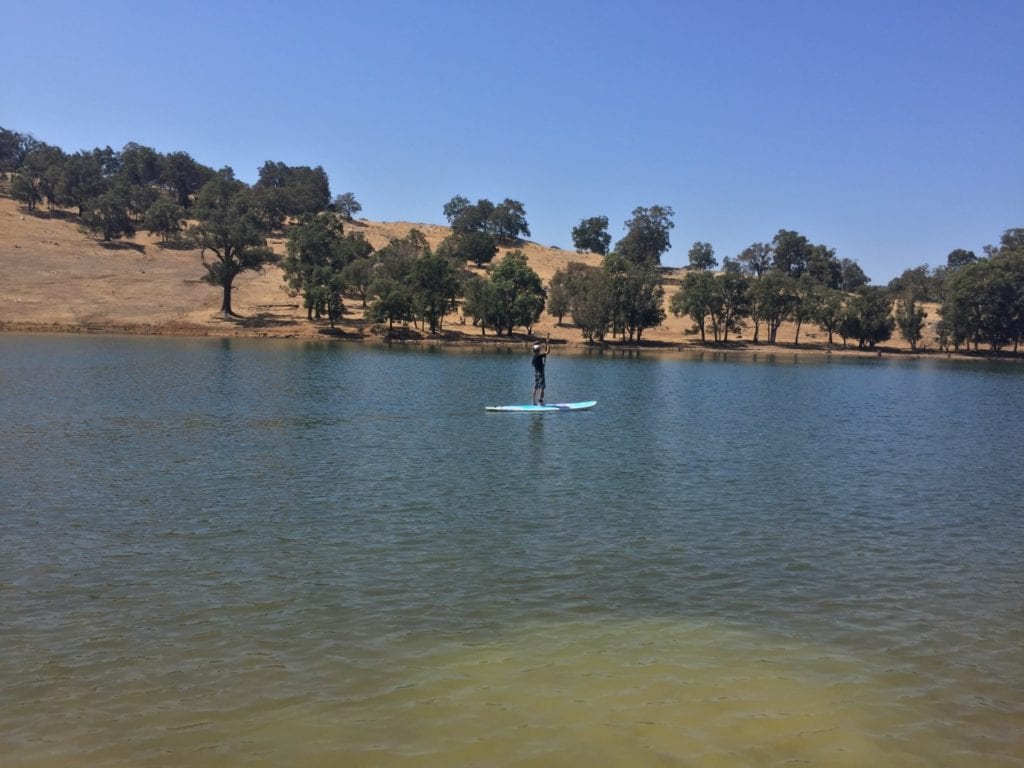 The weeks can differ as to how many people are there. Some come along for paid lessons and some, like us, are keen to have a go to gauge if it's worth taking up lessons or purchasing a board. There are many companies offering lessons along the Swan River, we highly recommend Yu On Blu especially if you are just starting out. The instructors are just gorgeous and super encouraging. They could see I was pretty nervous and even though they were fairly busy, were really generous with their time and support.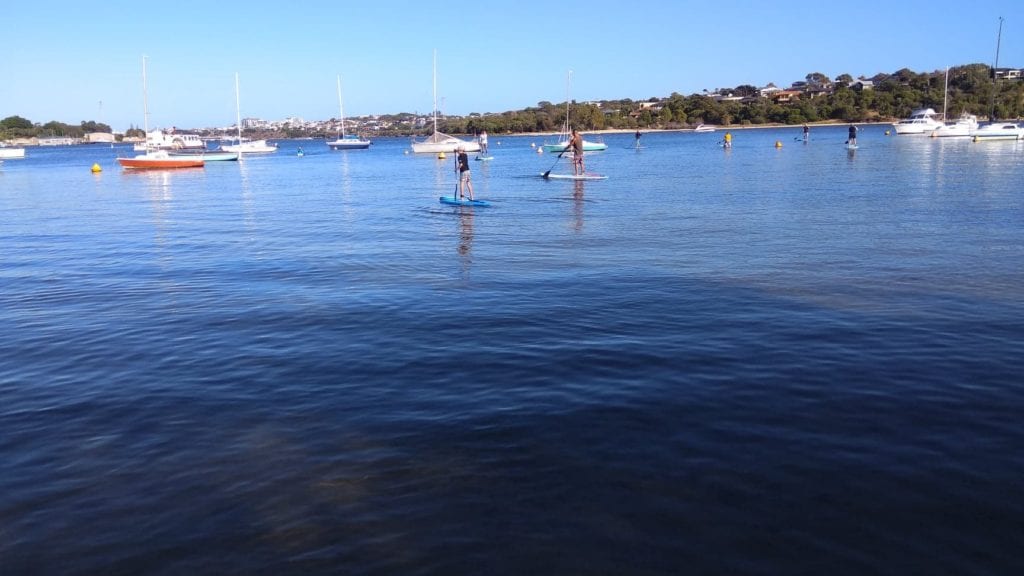 There were all walks of life having a go, including an elderly couple in their 70's, young children and all and everyone in between. There is absolutely no pressure to purchase a board or even pay for a group of lessons, however if you are interested, both are really worth doing as you get friendly service and ongoing support.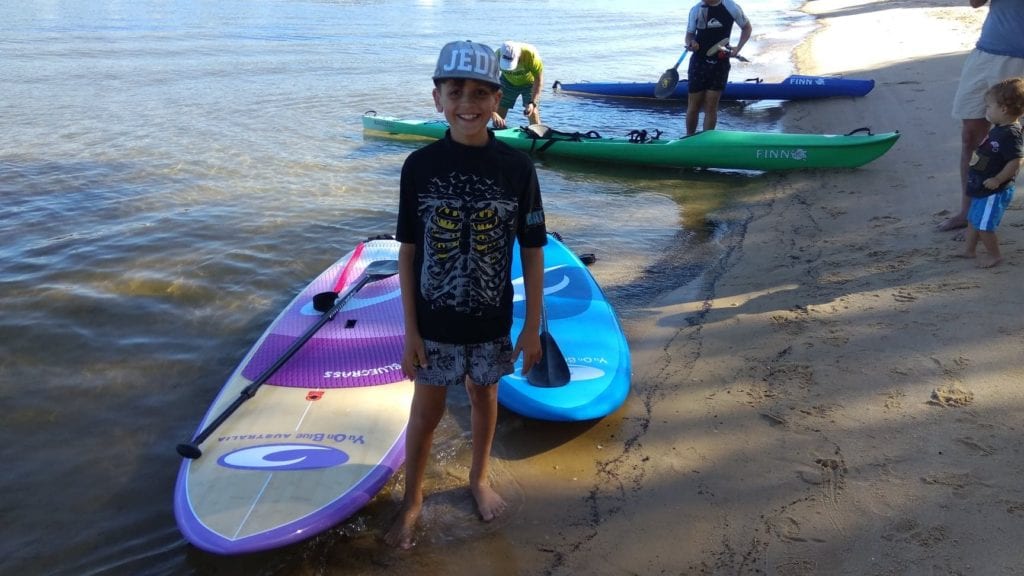 DEMO LESSONS: 8 – 9am Saturdays – FREE
PAID LESSONS: PRIVATE 1 – $95 GROUP (2-8) – $65pp GROUP (9-16) – $50 – $65pp
*all SUP equipment provided *we offer a full refund if you are not satisfied with your lesson.*
Lessons run for 90 minutes, with one hour water time and 30 minutes dedicated to safety, theory and a post paddle debrief.
WHERE: Bicton Baths, 64 Blackwall Reach Parade, Bicton
SHOP PHONE: 9339 8293
LESSONS PHONE: SALLY 0410 712 915
EMAIL: info@yobaustralia.com.au
SHOP ADDRESS: 323 Canning Highway, Palmyra
OPEN: Monday – Friday: 9:30am – 5:30pm Saturday: 9am – 4pm Sunday: 10am – 2pm