Souljahs Cafe has now closed down
Souljahs Cafe – "Souljahs is a Vegetarian/Vegan Cafe and Wellness Centre in Roleystone, Perth. We are all about bringing Health and Wellness together in one place, for people to enjoy and thrive, as well as fighting for the sustainability of our Earth".
Every so often a corner of the world is set aside for something quite special and organically inviting. Souljahs is apparently a gift from the calm and kindness gods who seemingly got together and decided a little balance was in order for Roleystone. I'm here to share the lovin with the rest of Perth, with offerings for the heart, soul and stomach!
If you're planning a day trip to the ever popular tulips or just checking out the ridiculously stunning showcase the Perth Hills puts on, make sure to tap Brooklyn Highway into your google maps directive. Heading east up the highway you can't miss the commanding black and white sign with the Souljahs brand and a gorgeous hand painted owl mural. Chuck a righty onto Soliders and prepare your taste buds for a healthful shake down.
Souljahs is a Vegan/Vegetarian Cafe and Wellness Centre. Don't be put off by the hippy-hipster-flower-child-earth-loving vibe, it's actually magnetic. Once the belly is full of their heavenly food, a force to hug cows in the forest, sign up with Green Peace and jump aboard the Sea Shepherd is rather strong.
We ordered a vegan pizza, hash browns and delightfully grilled mushrooms. The plates were alive with vibrant colours and freshness. I could hear my organs singing after devouring my meal and a large portion of my daughters when she wasn't looking. I ordered a turmeric latte with almond milk which was divine and madam ordered a "strawberry milkshake" – an absolute superhero of goodness for her. Meat eaters need not be disappointed. Our family are big fans of that satisfying feeling beef brings, however our meals left us sufficiently stuffed without the need for an arvo nap… #gutfloragame
Boasting quality produce for either an in-house meal or takeaways that include freshly ground coffee, specialty teas and a cake cabinet choccas full of organic sweet treats. For a gluten free lover in a world of overpriced and bland offerings, this was truly a hill twirling "Sound of Music" moment for me. The menus are abundant with prime offerings for all occasions and the all day breakfast seemed to be a lunch time winner for diners.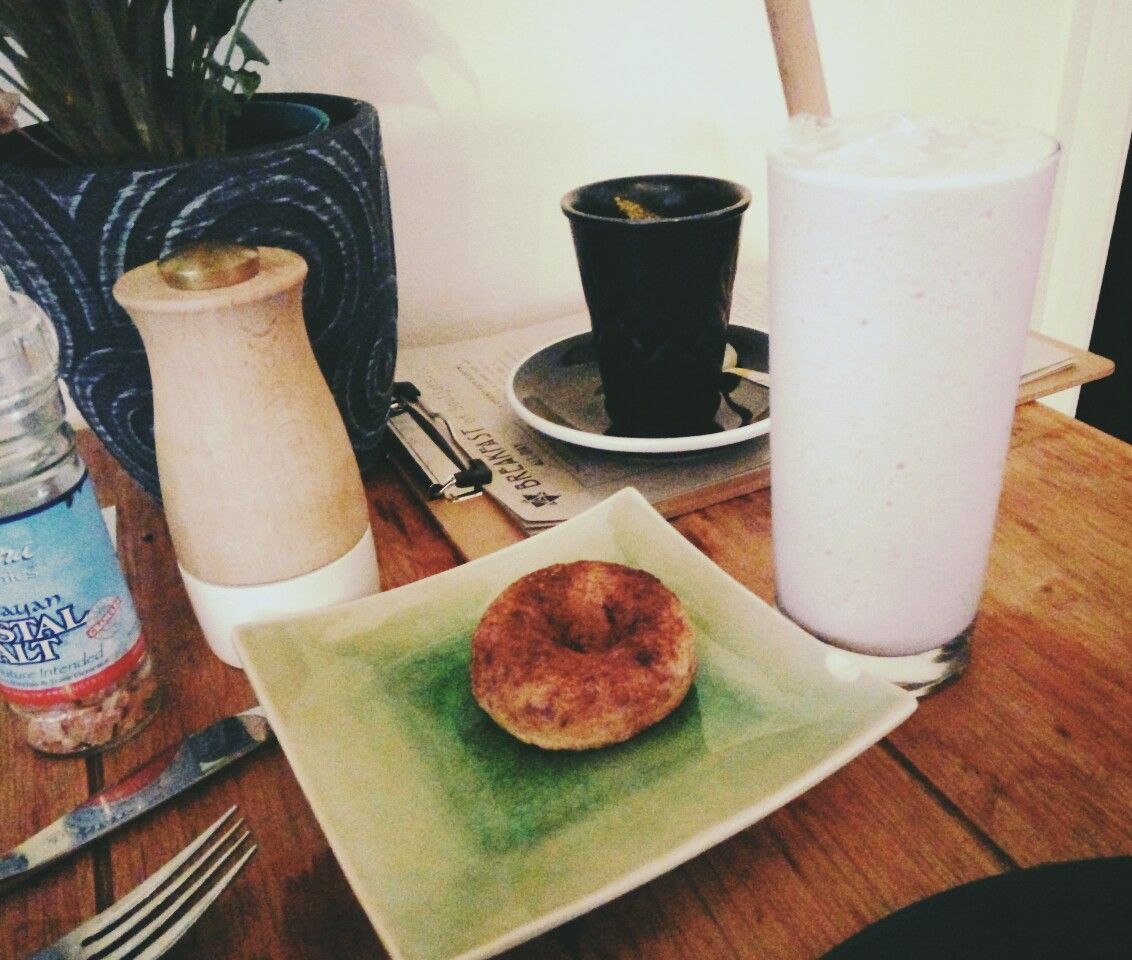 Souljahs is a beautiful space and it's clear a lot of thought and time has been spent creating it. Lovely seating choices both in and outdoors and had the weather been warmer, a long table lunch on the deck with forest views would have been bliss. The homely indoor space was comforting and my daughter enjoyed playing with a box of toys in the closed in veranda and grooving to some cool tunes.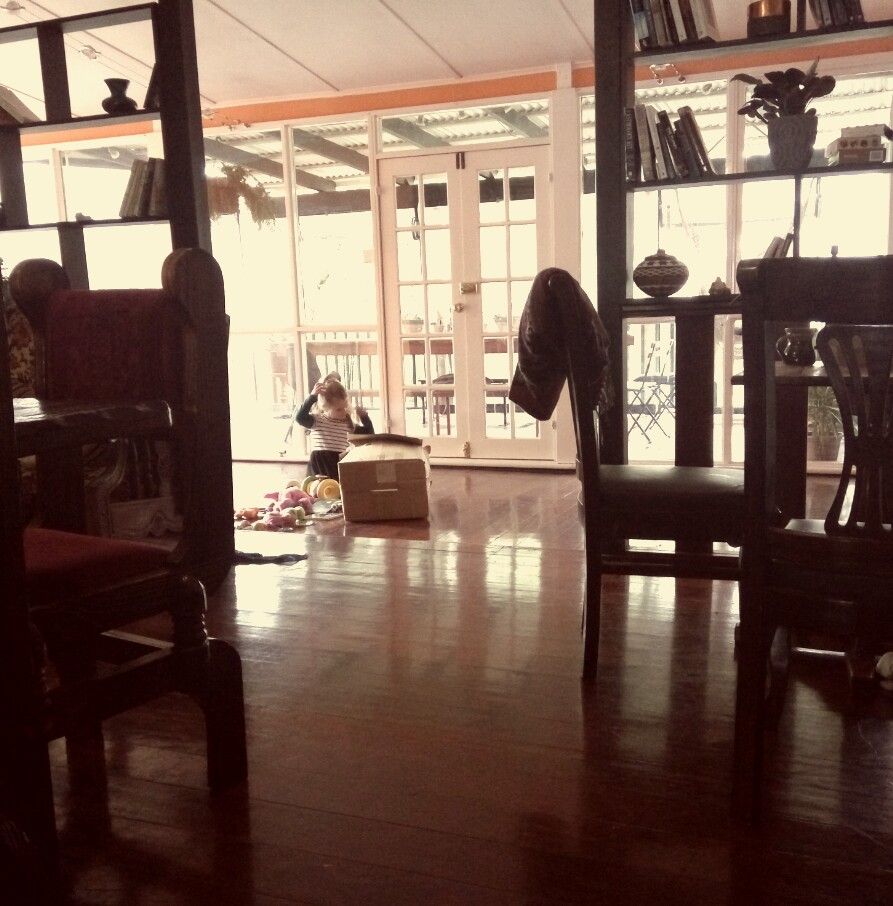 Kids are not only welcome, they are encouraged to explore and enjoy. The crochet swing on the deck was a particular winner as was her gluten free donut and the several cakes she convinced me to purchase on the way out.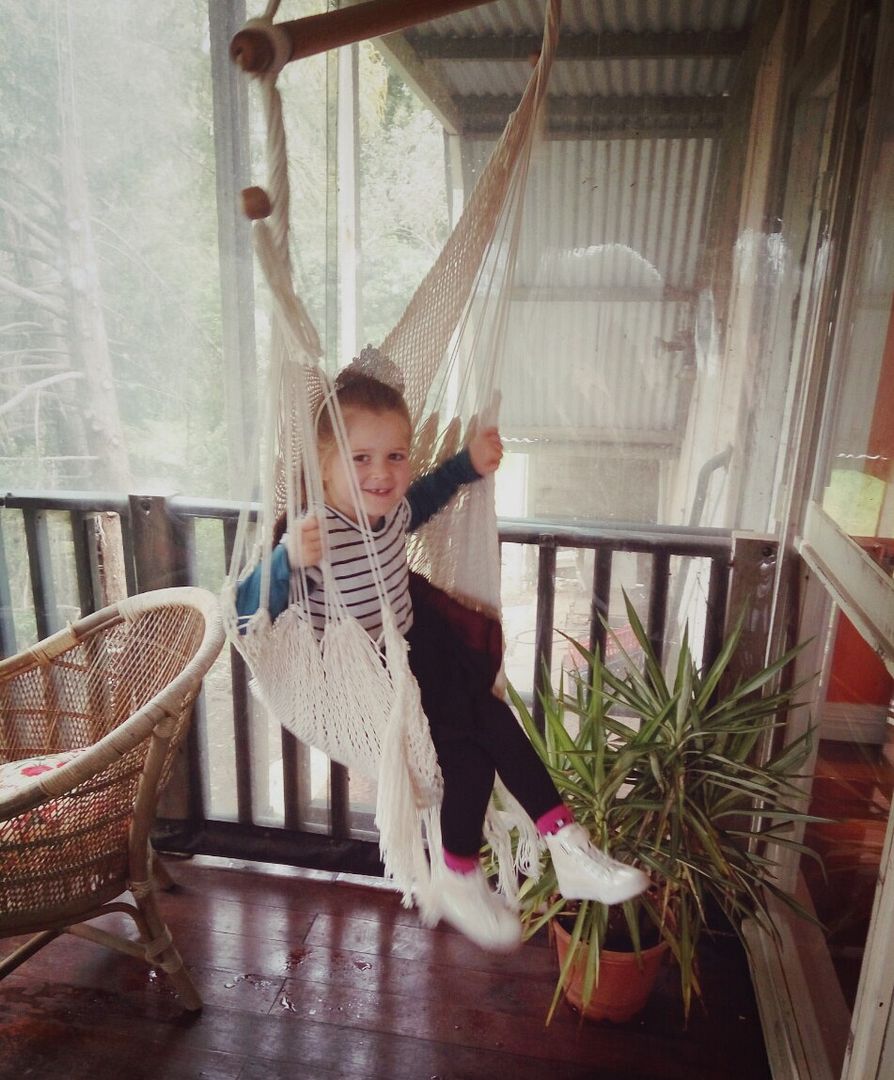 Not just a cafe, this holistic hub transforms into a studio for yoga, meditative practices, a space for artists, musicians and all things zen (Rainbow Pammy runs yoga classes for children, be sure to book in some mindfulness for the kids and a cuppa and cake while you wait). Everyone is welcomed to join the classes and events frequently hosted. They also offer a unique concept where patrons have access to daily practitioners of Reiki, Kinesiology, Massage Therapy, Flower Essences, Naturopathy and Mind Body Medicine. I was clueless there was a Naturopath sitting quietly nearby. Had she heckled her talents and wares my way, I would've gladly accosted her for all things naturapathic! Be sure to check out their website and Facebook page so you don't miss out on this amazing service.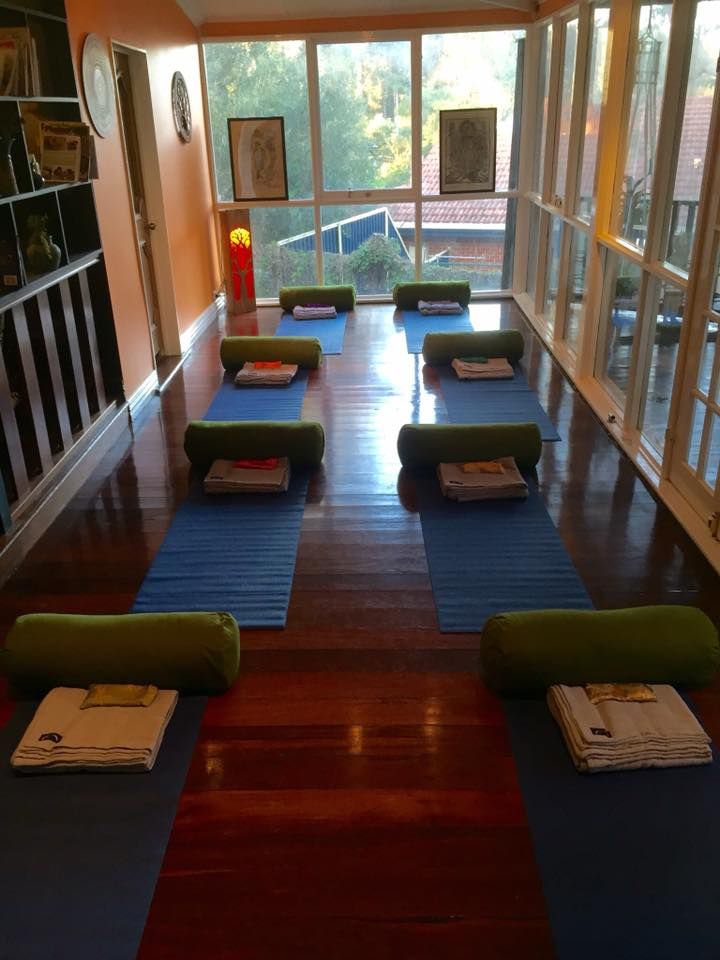 There is a refreshingly casual and uber friendly vibe at Souljahs. Owners Zoe and Kristy are generous with a genuine glow of hospitality and warmth towards patrons. I felt less like a customer and more like an invited guest in their home. Unlike other establishments of similar ilk, pretension has been replaced with humility, healing and joy and this definitely comes through in this unique environment they've birthed.
If you are planning a visit, be sure to pop into Brackenridge Village across the road for a bit of retail therapy courtesy of some amazing local Mums. Meraki Collective is a gorgeous homewares, clothing and gift shop who welcomes littlies with open arms! Book some well deserved pampering at Shambala in the Hills in a stunning space shared with the charmingly quirky Hilary's florist. Offering up bunches of the prettiest, freshest flowers as well as handmade dolls, unicorns and plush hugs lovingly handcrafted by the owner herself! Indulge in some more organic treats and produce at Earthbound Organics too if you have the time!
solacealternativefoods.com.au
www.facebook.com/souljahscafe
1/508 Brookton Highway Roleystone WA
0419966442
Hours:
Monday to Friday: 7:30AM – 2:30PM
Saturday & Sunday: 8:00AM – 2:30PM
Wednesdays: CLOSED