Sondrea Espresso is a bright modern cafe in the heart of Osborne Park, just around the corner from the Osborne Park Library. The modern wood and metal decor is as vibrant and clean as an IKEA catalogue. Upbeat music plays over the stereo, and a refreshing breeze sweeps in from the open doors at the front.
While not strictly a cafe for kids, Sondrea Espresso is a great stop for a quick coffee and bite to eat on the go. There is no kids corner to keep younger kids busy or a kids menu as such, but there are some great food kid-friendly options available such as muffins, yoghurt, wraps and rolls.
There don't appear to be hot meals served as such, but there are many options for breakfast, lunch and snacks available in the glass cabinet next to the register. Choose from delicious fresh options such as bagels, wraps, yoghurts with fruit compote, colourful salads, and toasted croissants. For an example of pricing, the cupcakes and muffins cost $4-$5, the raw balls $4, and the wraps around $7-$10.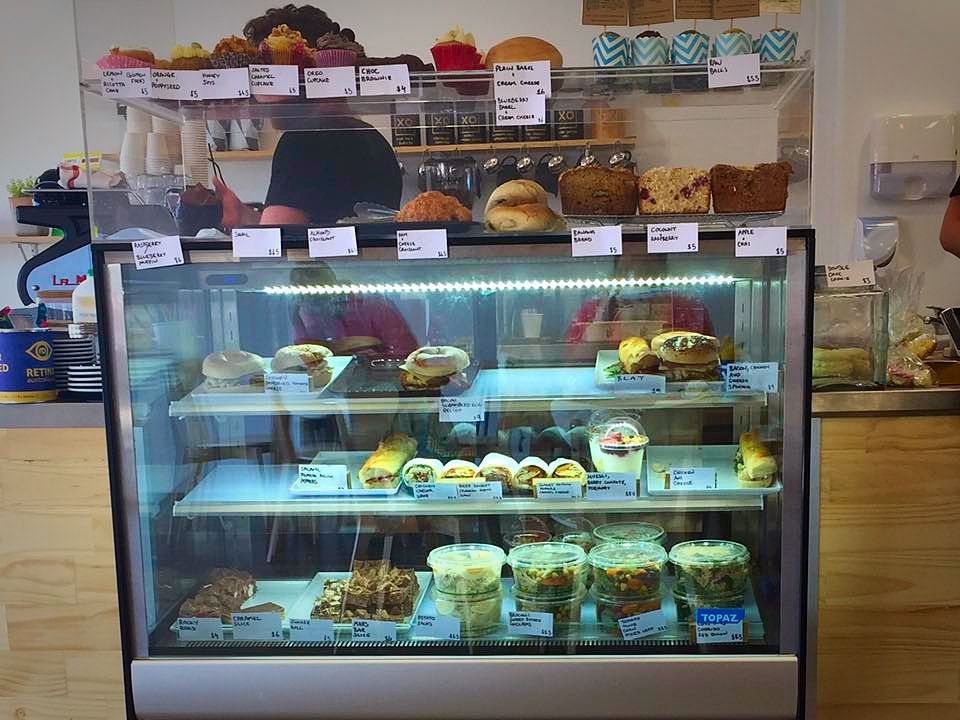 When we visited we enjoyed a latte, a ham and cheese croissant, and a mango coconut cupcake. The coffee here is amazing! It's a rich and full flavoured blend, smooth and not at all bitter. It is joy in a cup!
The cupcake was moist and light, and not overly sweet. Miss 2.5 said she thought it was beautiful.
There are a about half a dozen tables inside at the moment, with benches in the front window for takeaway orders to wait comfortably. With lots of room to spare, I'm sure they will add more sit down dining.
There are a couple of high chairs available for littler diners, and a cozy corner with armchairs in the back near the rear entrance.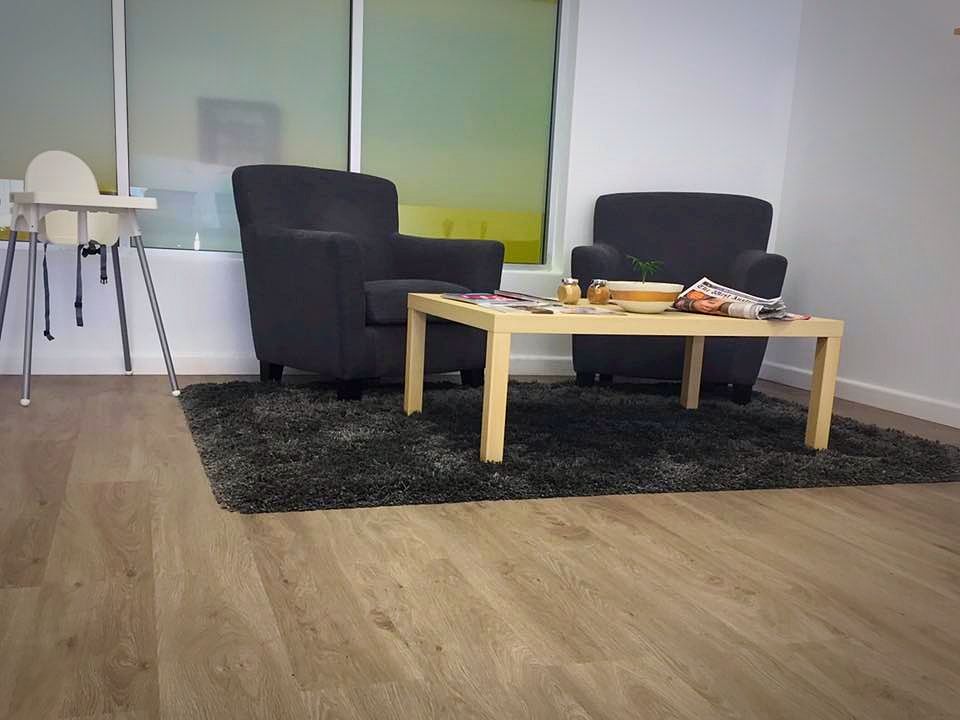 We found the service here excellent. The staff greeted us with a smile, asked my daughter how her day was, and chatted to just about everyone who visited.
Sondrea Espresso is close to public transport, with buses stopping on on Main Street and Royal Street. Parking is available at the front and the rear of the centre. Next door to the cafe, there is an Australia Post outlet, as well as a butcher and IGA within the centre. So it's convenient if you need to run errands and get your coffee fix.
Sondrea Espresso is located at 6/212 Main Street, Osborne Park.