Set amongst the busy cafes, restaurants and shops of Maylands is a sweet little bakery and cafe called Sherbet Cafe & Bake Shop.
Sherbert Cafe is a vintage-style cafe. It features an ornate ceiling, 50s/60s style tables and chairs. There are mirrors and historic prints on the walls, a chandelier-style light feature, and restored wooden floorboards. The old shopfront here has been beautifully restored.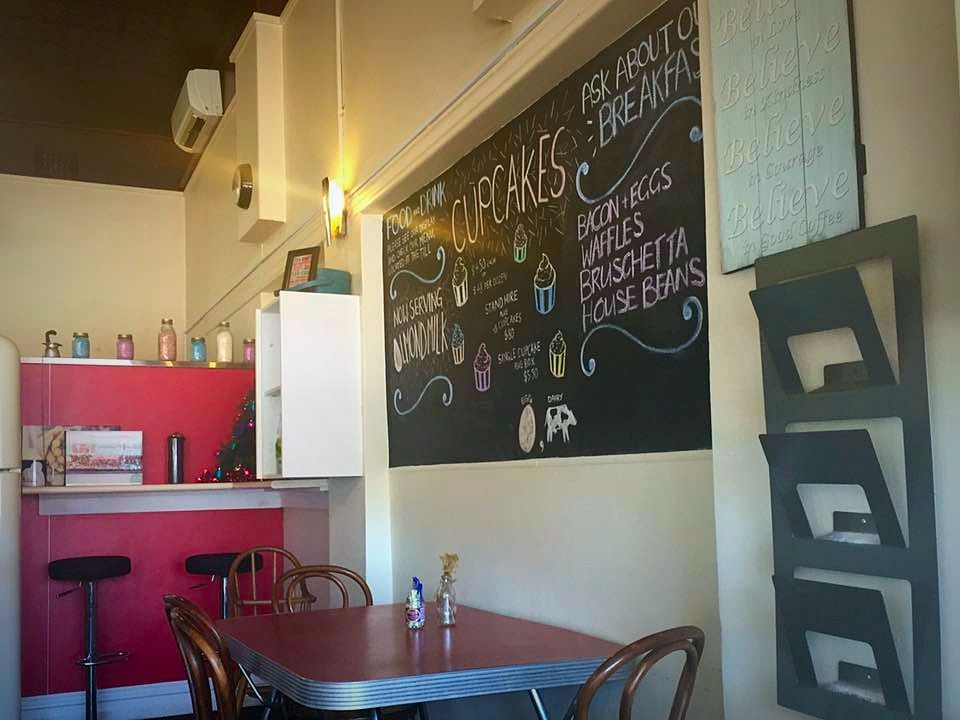 The owners have made clever use of the display windows at the front, converting them into padded seating and keeping a selection of kids books and toys available. This kept Miss 2.5 happily busy for the hour or so we visited. She was also delighted to be able to look across the road and watch the trains coming and going from the nearby station.
There is a surprising array of cakes and goodies to choose from here. They line the whole counter top! There is a glass display case with fresh sandwiches, wraps and pastries. Above that, a selection of delicious cupcakes in many flavours such as cookies and cream, salted caramel, vanilla raspberry and lemon meringue.
During our visit, we ordered on a ham and cheese croissant, a latte, a kids size vanilla milkshake, and a vanilla cupcake for Miss 2.5. All up this cost $22. The coffee was a nice blend, and the croissant was very tasty with a mild cheese, not the usual tasty cheese. The kids milkshake came out in a convenient takeaway cup which also helped to prevent spills.
Miss 2.5 loved her cupcake so much she couldn't even wait for me to photograph it!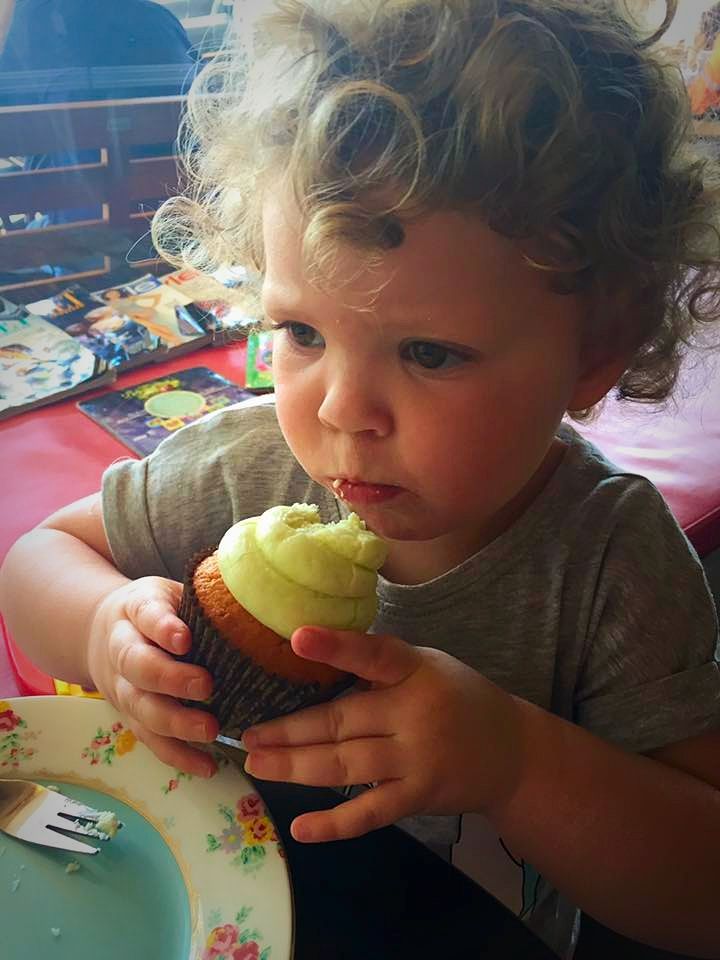 Cupcakes can be purchased for $4.50 each ($5.50 for a single cupcake in a box), or a dozen for $48. Cake stand hire is available for $80. We ended up getting a couple of extra cupcakes to take home. They were light and full of flavour.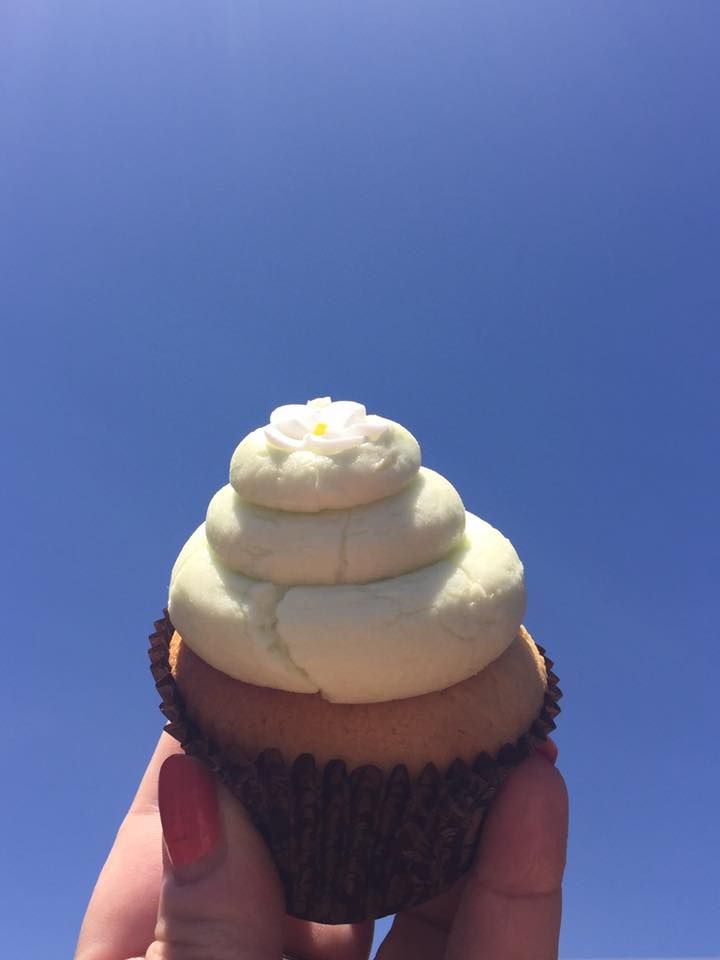 We found the staff friendly and welcoming. The wait staff and the chef chatted to Miss 2.5 about her food and make her feel welcome. One chatted to me briefly about her child who is around the same age.
We found the atmosphere at Sherbert Cafe relaxing. The mix of music on the stereo included some golden oldies from the 50's and 60's. Tunes from singers like Buddy Holly, The Drifters and The Beach Boys. It felt like we'd stepped into a classic 60's diner in that respect.
Sherbet Cafe & Bake Shop is close to public transport with Maylands Train Station a short walk away up the street, and buses stopping on nearby Guildford Road. Free street parking is available out the front and on Ninth Avenue.
Sherbet Cafe & Bake Shop is located at 206B Whatley Crescent, Maylands, between Eighth and Ninth Avenues.
Opening hours are: Tuesday to Friday 7.30am to 5.00pm, Saturday and Sunday 8.00am to 4.00pm. Closed Monday and public holidays.
http://www.sherbetbakeshop.com.au