Located right at the front of town is a lovely boutique cafe called See Salt. There is an outdoor seating area which overlooks the main street of Exmouth, or some seating and couches available inside.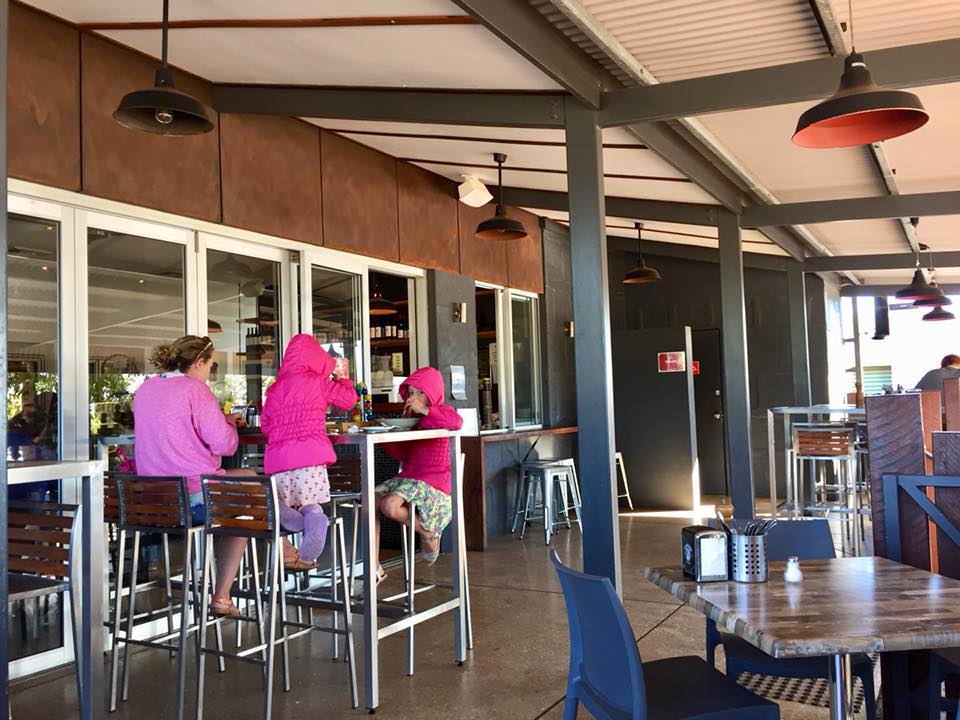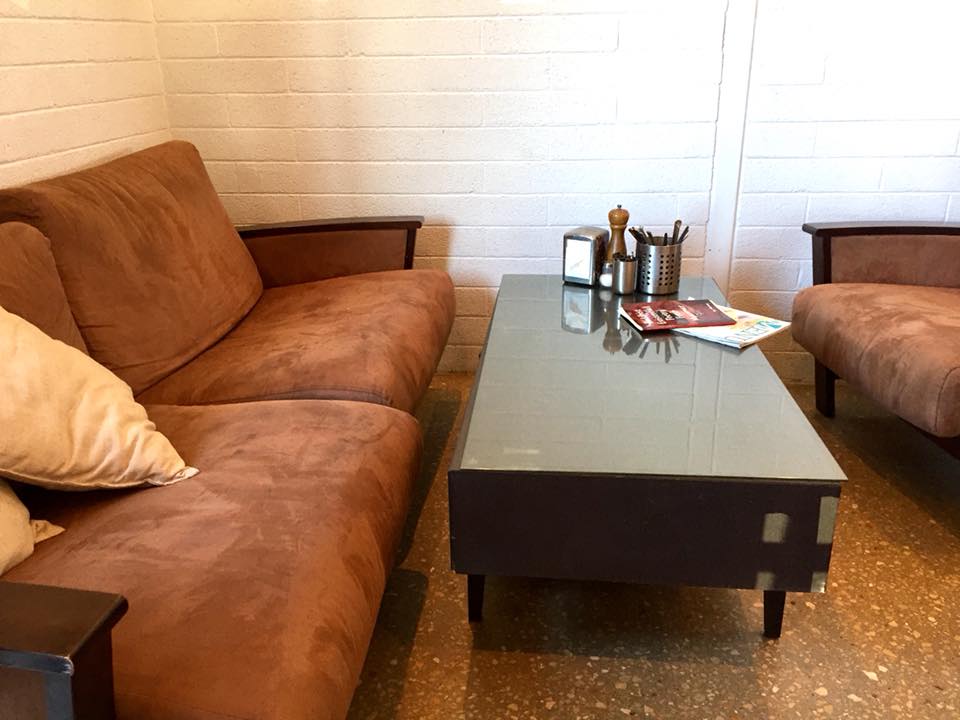 When we walked inside, the kids spotted the few toys that were available to play with. There was only a couple, so you might need to be patient if they are taken.
On the particular day we visited, we decided to have something for breakfast. The whole menu sounded delicious, and it was a tough choice. A big focus for this cafe is producing fresh, local, organic food. I decided to have the eggs benedict (which normally comes with Kale, but I am not a huge fan), while miss 4 chose to have the pancakes from the kiddies menu. She was particularly happy that it came with ice cream.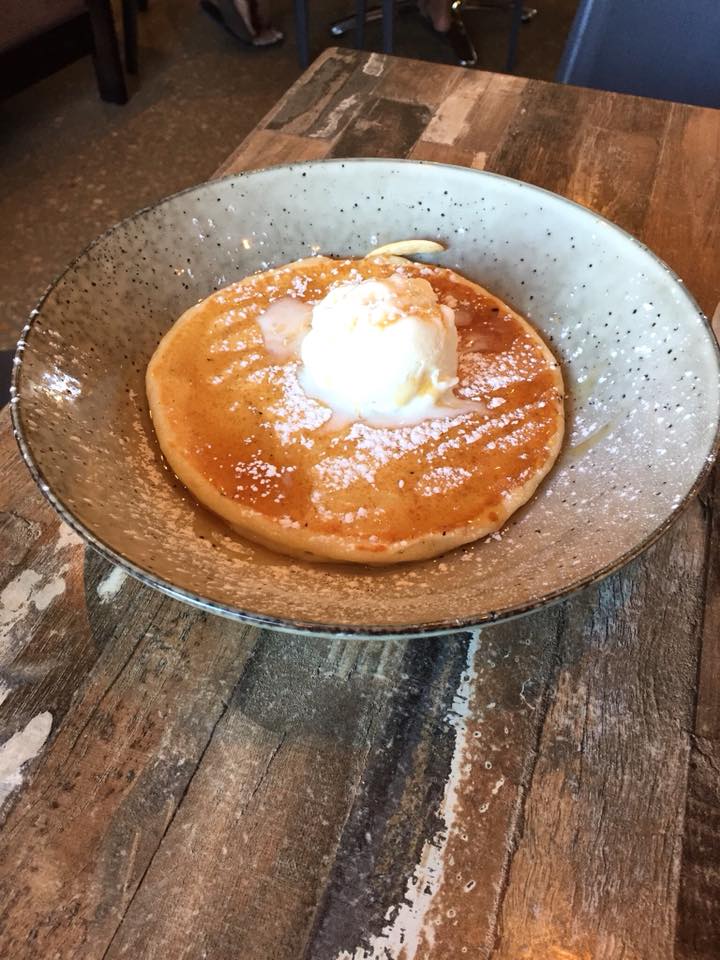 They also have a large range of freshly squeezed juices and smoothies available. The tropical juice (which was pineapple, watermelon and apple) was delicious, although after sharing with 2 kids, I didn't end up with much!
If you are not wanting to sit down for food, they have a lovely range of fresh cakes and other yummy baked goodies, as well as take away coffee.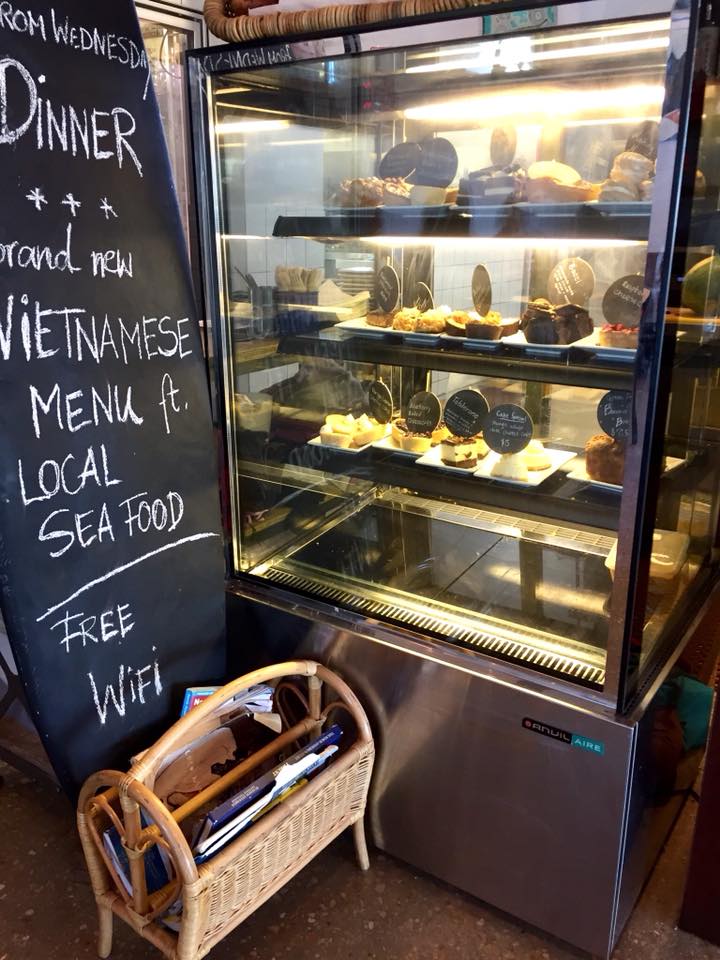 I also noticed they had a sign up to advise they have free wifi, but you need to get a login from the front desk when you place an order.
See Salt Cafe
Open 7 days a week from 6:45am until 6:30pm
3 Thew St, Exmouth
(08) 9949 1400
www.facebook.com/seesaltexmouth