Toddlerfest is back at Scitech from 4th – 19th February turning the centre into an exclusive haven for children from 2 to 5 years of age. The essence of Scitech's Discoverland will be stretched into every corner of the centre, with lots of activities for young children.
Children can enjoy shows in the Science Theatre, learn about animals in the petting zoo and get involved in a host of other fun activities especially for them.
Parents can help connect their child with science by playing with Scitech's interactive floor displays, including Discoverland action stations and the new feature exhibition, 'Bionic-Me'.
Also as a special treat they will be allowed to enter the Scitech planetarium where they will see an exclusive show for toddlers that takes them into outer space – a privilege usually reserved for older siblings.
Scitech have representatives from a range of specific toddler based services attending to chat to parents – these include Playgroup WA and Better Beginnings
They have also created a parenting room, which includes feeding chairs, change tables and toys to entertain the older children whilst you are busy, plus a pram park area.
Buggybuddys has been along to previous Toddlerfests and we recommend the event to any family with a toddler in the house! We would suggest that you arrive as it opens at 9.30am to avoid the crowds or come around lunch time when it starts to empty out as everyone leaves for naptime.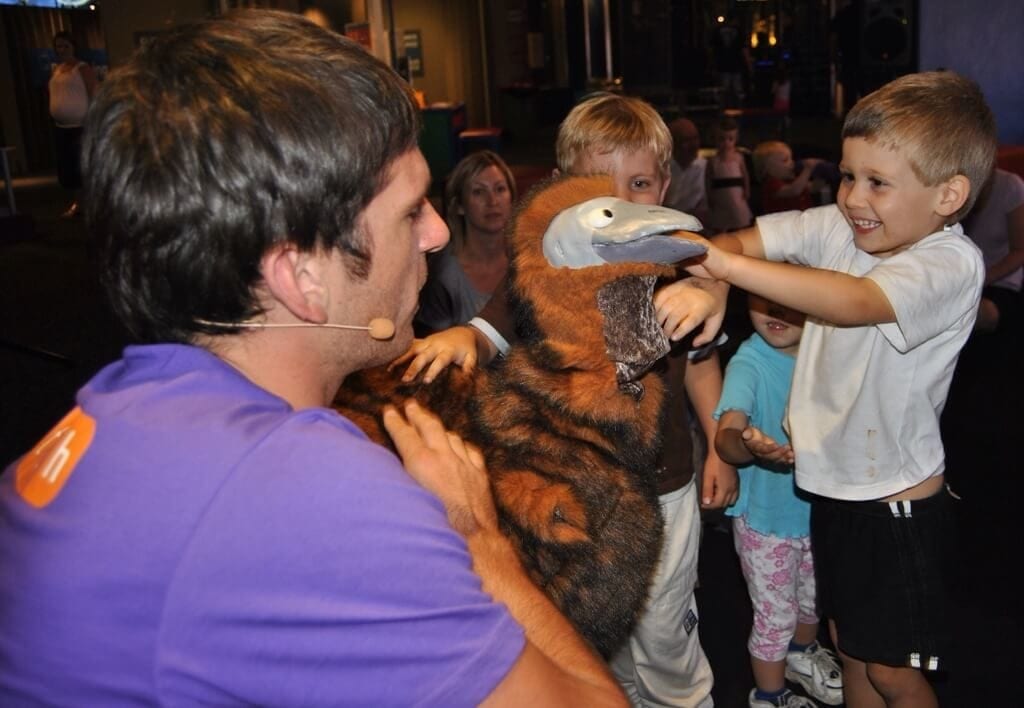 The Puppet show is a big hit with all the toddlers as they love joining in with the singing and dancing. Needless to say that the petting farm is always a big draw and does attract lines but it is definitley worth queuing for as the little ones love it!
The staff at Scitech are friendly, helpful and engaging. I found them eager to share their knowledge with others and encouraging little people to get the most out of their Toddlerfest experience.
Buggybuddys top tips for getting the most out of Toddlerfest are:
– Come early to avoid the crowds or around lunchtime when it starts to empty out for naptime.
– If you have an Entertainment Book use the coupon to get buy 1 get 1 free entry.
– Take your own drinks and snacks as the choice on offer within Sci-tech is limited and tends to run low when it's busy.
– Head to the activities that you really want to see first so you don't miss them if it gets too busy or if melt-down time occurs!
– Try not to take a pram with you if you can avoid it. It does get very busy and it makes it harder to move through the crowds with a pram. If you do have to take one with you park it in the pram parking area when you are not using it.
Costs and opening times
Weekdays: 9.30am until 4pm
Weekends: 10.00am until 5pm
Children under 4 years……………………FREE
Children 4 -15………………………………… $12
Concession……………………………………..$16
Adults …………………………………………..$19
Save time queuing, buy your tickets in advance online