Santa's Enchanted Wardrobe
Santa's Enchanted Wardrobe returns for Christmas 2019! This is an interactive, immersive theatre experience, enjoyable for children and adults alike. It breaks down the barrier between the audience and characters, and makes the audience a part of the story in a more real and compelling way.
The experience begins with families being evacuated from London, adults included, just as Lucy, Edmund, Susan and Peter were in the original Narnia story. Over the last couple of years, this story has evolved. This year's begins with Mrs McCreedy, the stern housekeeper, leading everyone to the train station, and then the spare room. Here, we then meet Lucy, one of the evacuee children. Lucy wakes up in her four-poster bed and is soon leading everyone through the Enchanted Wardrobe into snowy Narnia to see Mr Tumnus. And so the adventure begins!
Mr Tumnus, a faun, is a gentle, funny character who children will love interacting with. He gives children a little job to do around his home, such as serving everyone tea. He then charges the children with a quest, to save Santa's elves who have been captured and imprisoned by the wicked White Queen and the troll, Ug.

After that, families follow a tunnel to the Elven Woods to meet Ethriel, guardian of the Heart of the Forest and the creatures who live there. She helps the humans safely on their way through the enchanted woods. Look out for the magical unicorn on your journey!
Next, travel to the icy home of the vain White Queen. She asks one of the children in the group to take over as her successor. A role my Miss 5 was only too happy to accept, sitting on the Queen's chair with a self-satisfied look on her face as we all had to bow! The children give the Queen a gift, tricking her and recovering the Heart of the Forest. Families must then escape to rescue the elves, Pudding and Nobby.
Pudding and Noddy enlist the help of the families to sort the small toys and get the gifts on their way. However, when Pudding steps away, cheeky Nobby causes havoc and asks families to help hide what has happened.
The performers are engaging, at times hilarious, depending on their character's personality, chatting and joking with both children and adults. Children are encouraged to ask questions. The performers ask the children questions to help guide them through the story. Everyone is given little roles to play in the tale that unfolds. The audience are not just passive bystanders here. You help create the story.
There are many fun experiences along the way. Have tea with Mr Tumnus. Meet the mystical forest elf Ethriel, who introduces her fairy friends. Create some Christmas magic with mischievous Nobby and head elf Pudding in Santa's Workshop. Conclude the experience with a visit to Santa in his cosy lounge for a chat and a photo.
During our visits over the last couple of years, we have seen the same Santa. He has a real beard and really looks the part. Parents and carers are encouraged to get in a photo with the kids, too. I don't get many opportunities for a photo with Miss 5. Not many of us mothers do. So it's a perfect opportunity for a family snap or a photo with mum to save Christmas memories.
All up, the experience takes about 1 hour 15 minutes to 1 hour 30 minutes. There's always something to look at or interact with to keep kids entertained. In the elves workshop, for example, there was a box full of small toys to distract kids and keep them busy.
This magical theatre experience is best suited to children 3 years and over I think, who are more willing listen and follow instructions, though littler ones will still find things enjoy too. One of the great things about this experience is there are no huge lines. You book the session time you want online, a little like booking an appointment, and then on arrival wait with your session group by the door for the first of the performers to take you in.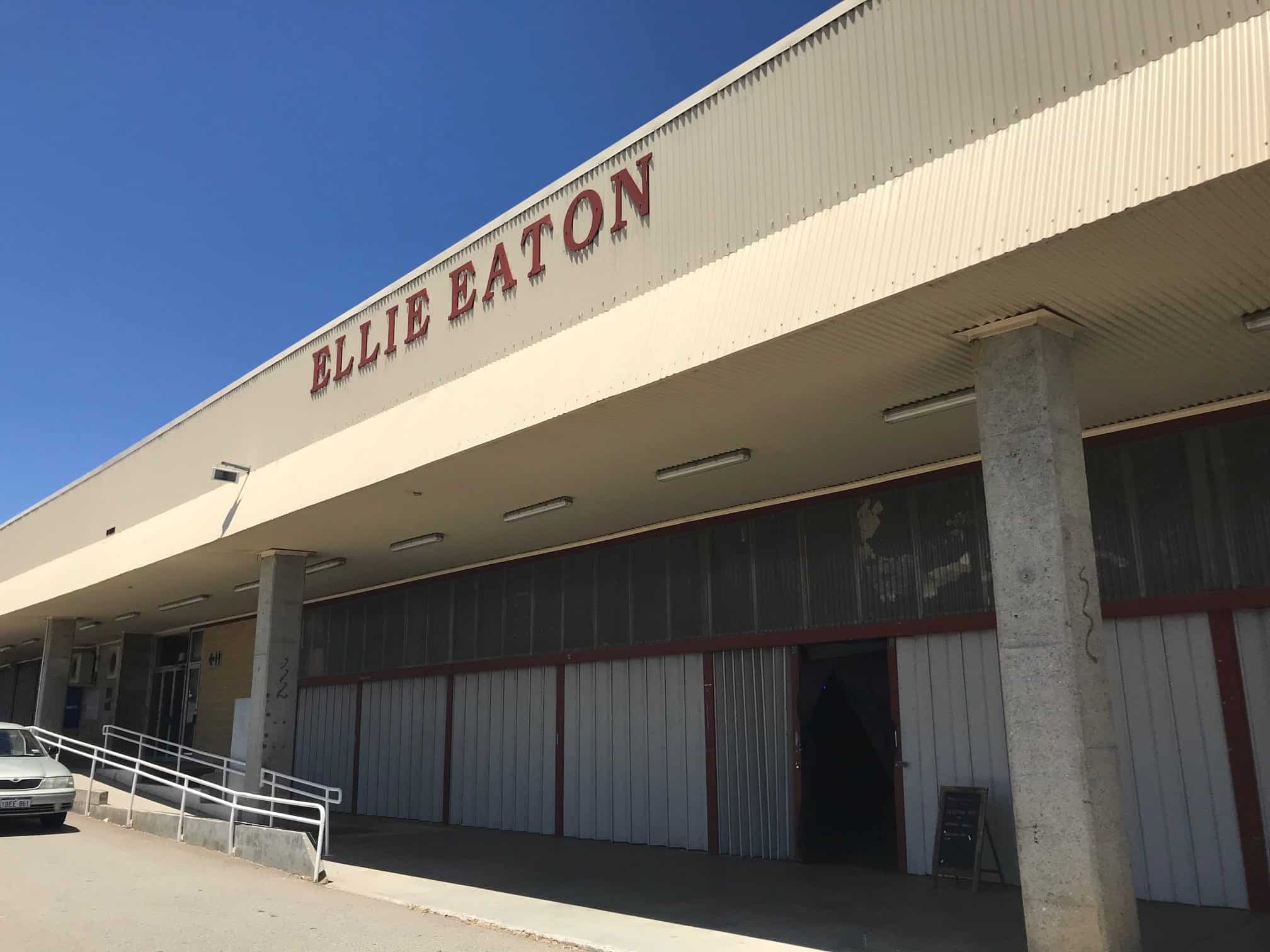 Please be aware that prams and strollers cannot go in, so little ones under two years will need to be carried by an adult. In previous years we have seen parents using Ergo-style carriers to make this a little easier.
Toilet facilities are located on the outside of the pavilion, so be sure to go before entering your session.
Santa's Enchanted Wardrobe
Located at the Ellie Eaton Pavilion at Claremont Showgrounds, accessible via Gate 1, 1 Greylands Road, Claremont. Parking is available on the grassed areas by the pavilion.
Santa's Enchanted Wardrobe is currently available from Saturday, 30 November until Tuesday, 24 December 2019.
Tickets for Santa's Enchanted Wardrobe can be purchased through Ticketek.
Family /group Tickets 4 tickets  –  any age  – $134.00

Groups larger than 4, please contact Vivienne for group special contact@santasenchantedwardrobe.com

Adults (over 18) – $35.95

Children (under 18 ) – $34.95

Under 2 years (carried in arms ) FREE
Santa photos: If you would like an optional photo, these cost around $25. Eftpos payment is available. Photos are available within 1-2 days.
For more Christmas ideas visit our Christmas in Perth page.
Visit our Christmas Lights Perth page