We were at Morley Galleria today so had to check out their Santa set up. Santa is located on the ground level just outside Myer. We came out of Myer and saw the giant Christmas tree first.
As we walked around the side I saw the elves were moving. They were set up as if they were working in Santa's workshop and were busy building toys on one side, the elves carried the toys up the tree and on the other side the presents came down a conveyor belt and into Santa's sack. The detail was amazing, their was even an elf that had fallen into the Santa sack and legs were poking out.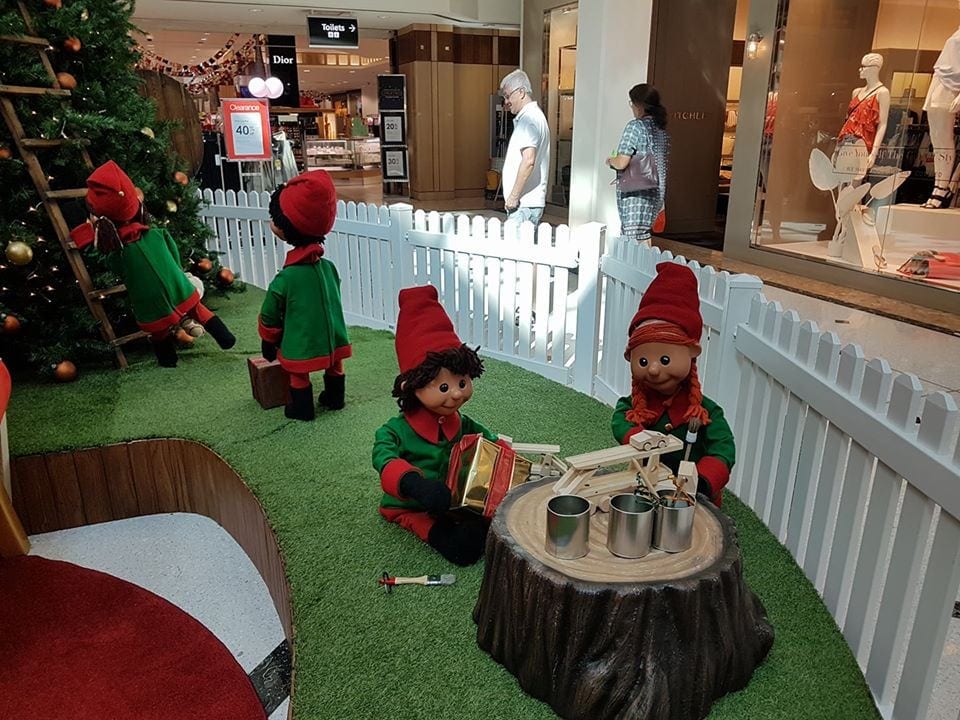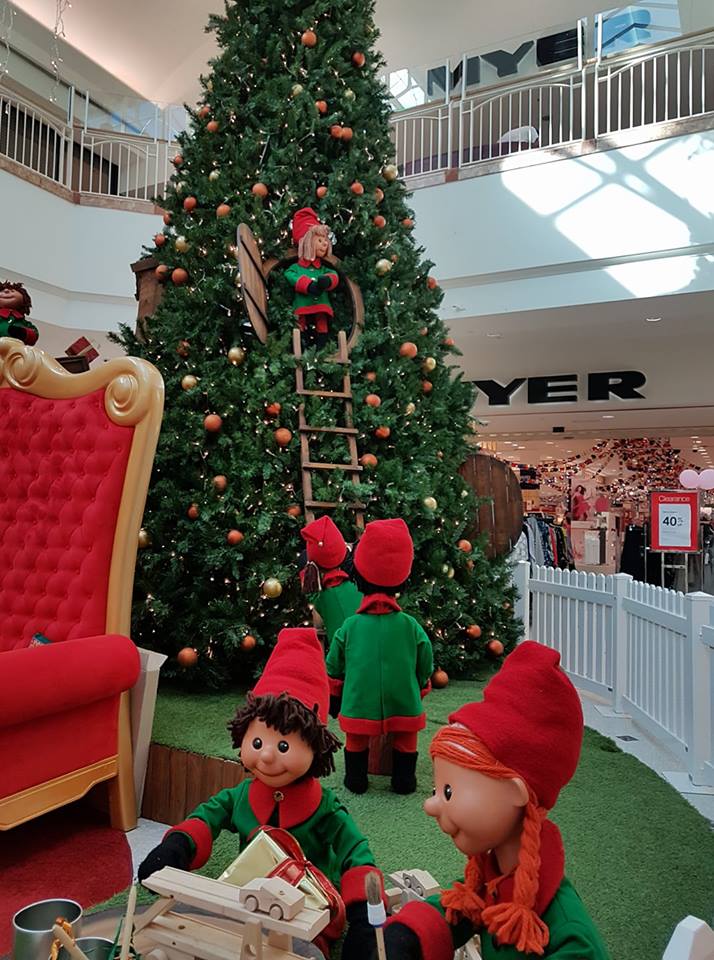 When we walked past it was late afternoon and there was no one waiting to see Santa. Santa came out and greeted my daughter. He talked to her for awhile about the elves, what they were doing and pointed out different things to her.
He then asked if she wanted to sit on his chair with him. She was quite shy talking to him but was happy to go with him and sit on his knee. With some prompting she told him what she wanted for Christmas.
The day we visited the Santa was lovely. He had a real beard and glasses and very good with my daughter. He was patient and really took time to talk with her.
Both Santa and the helper were happy for my daughter to sit and talk to Santa even though we weren't planning on having photos done that day. Santa even offered her a gift when we left.
The gift was an activity book with colouring, word searches, dot to dot etc in it.
Bookings for photos can be made online or you can walk in. Galleria is also offering Sensory Santa this year. Check their website for details and times.
Santa at Morley Galleria
www.galleriashoppingcentre.com.au/whats-on/visit-santa-at-galleria