SALISA Horse Riding Wanneroo – Horse riding for kids is a gorgeous way to introduce your little ones to these beautiful animals.  But a word of warning!! Your kids may want one after this amazing experience at SALISA Riding School
SALISA offer pony rides during school holiday times and "little riders" lessons during term time at weekends only.
Pony Rides – School Holiday Program
2 hours of fun activities both on and off the horse/pony
3 x rides on the horse/pony including a long walk into the fields (your child can choose a horse/pony if it's available)
Grooming a horse
Playing horsey games and colouring-in competition
Leading the horse around the paddock
Feeding the horses
Upon arrival, the kids get kitted out with a suitable safety helmet and must be wearing closed toe shoes. Your little one can then choose a horse/pony to ride for the first round of walking around the paddock.  The volunteers are brilliant at ensuring your child is happy and safe, and the first ride around is done very slowly with someone leading the horse the whole time.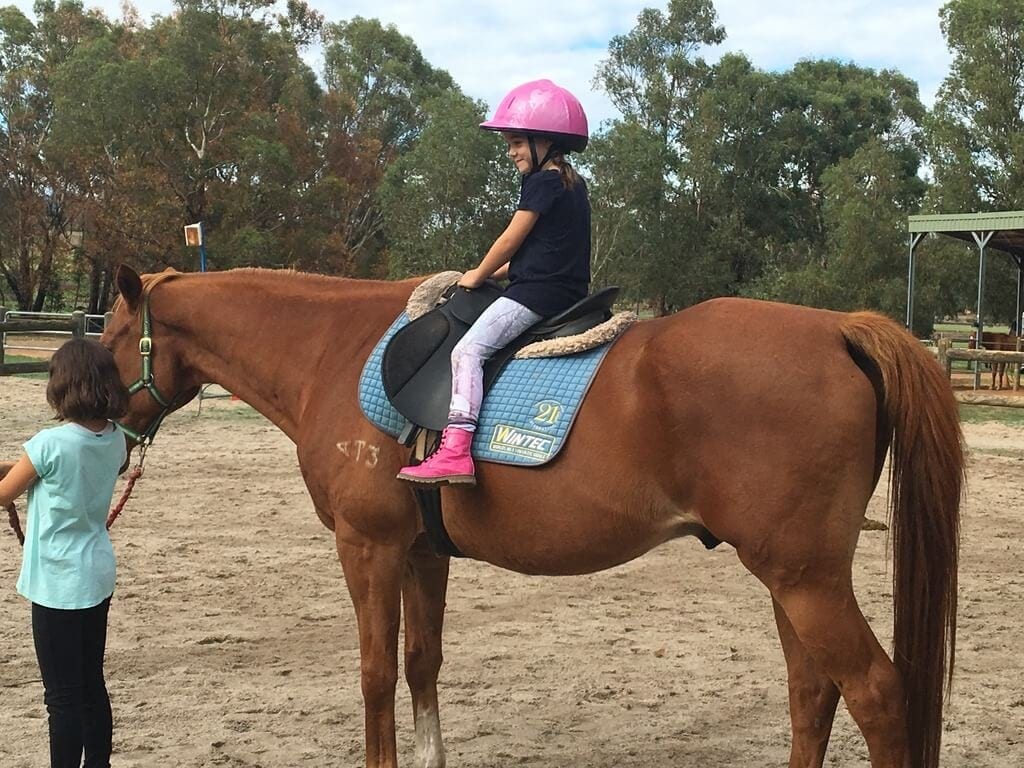 After a short walk around the paddock to get them used to the horse and to sit up in the saddle the kids get to have some horsey fun brushing the horses, playing games, sitting in the pretend saddles and colouring-in.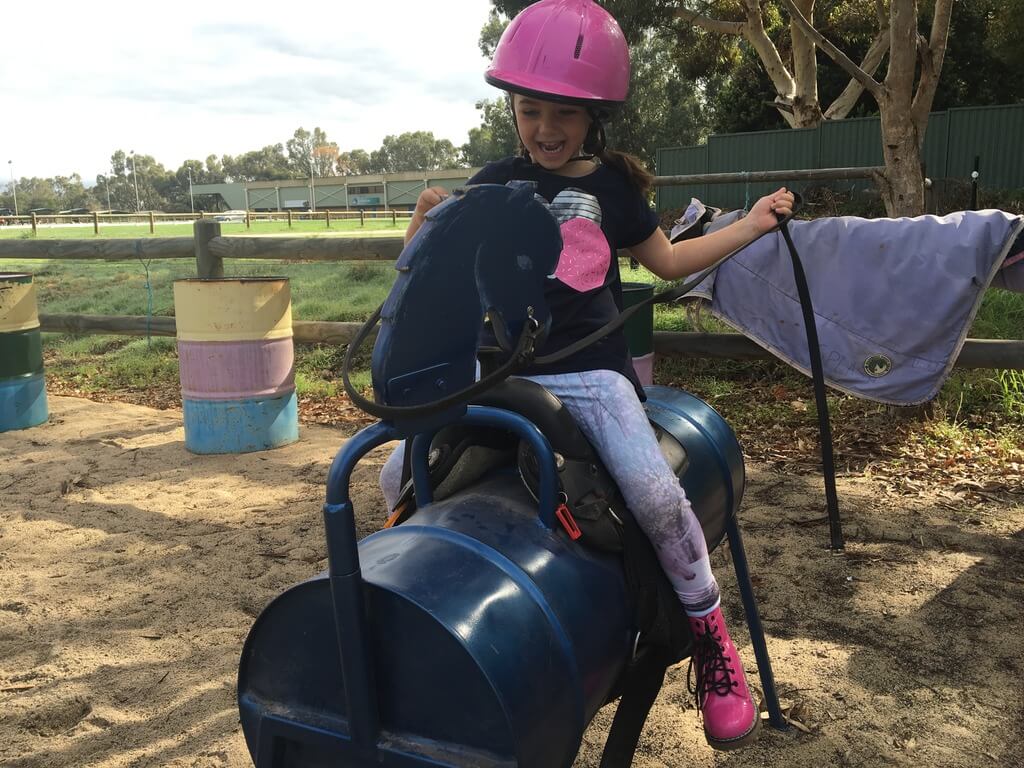 They also get a turn to lead the horse around the paddock around obstacles. Probably my daughters favourite part!
The kids then get to go back on the horses and many chose a different horse/pony to ride.  They go around the paddock again, this time walking over small logs.
By this time the horses are getting hungry so the kids get a chance to mix the horses feed and give them a huge bucket of their specially mixed food.
After all that hard work the kids are then back on the horses for their final and longer ride into the fields.
We then had lunch sitting next to a small playground complete with swings and picnic benches.  All in all a fantastic value for money activity to do with the kids in the school holidays!
Little Riders – term time at weekends only
The little riders sessions run during term time on a Saturday and Sunday morning and parents participation is required.
Kids will learn the basic skills of horse riding. Exercises are offered in a fun way of practising and enjoying a ride on a horse/pony.
Lessons include a one hour ride (parents leading their own child) and one hour of horse care and vaulting.
Lessons are on a weekly, fortnightly or monthly basis.
For more Information, please contact Sabine on 
sabinejamieson@yahoo.co.uk
 or 0450620760. SALISA Horse Riding is located at 36 Jambanis Road, Wanneroo.