Roll n Dice Barber Shop- My little man has a Big Birthday coming up next week! He's turning 5 and having a party with all his friends, so putting off getting his haircut any longer was unavoidable.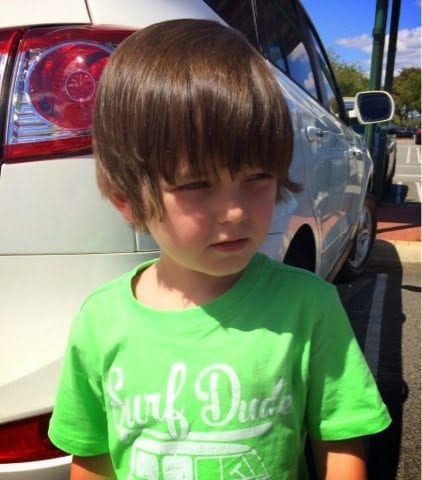 Roll N Dice Barbershop is located inside Livingston Marketplace Centre in Canning Vale.
For some reason, the boy hates to get his haircut. He usually sits on the chair kicking a screaming and refuses to wear the cape. I end up with him on my lap while the
hairdresser
quickly trims up the mullet and side burns the best she can.
But today, we were going to try something different. We traveled to Canning Vale to
Roll N Dice
for not only a haircut, but an
experience
. It's a traditional barbershop with a retro look, catering to all ages. All kids are offered a milkshake, some popcorn, a lucky dip bag, and a pleasant experience.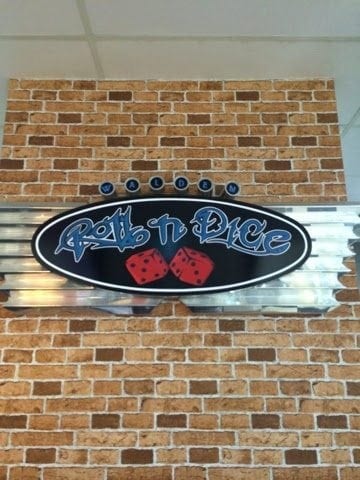 Roll N Dice Barbershop is located inside Livingston Marketplace Centre in Canning Vale.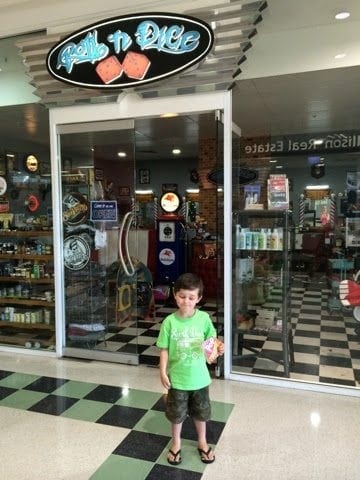 We entered the shop, and Hagen was cautiously looking around. He seemed relieved to see that the customer before him survived his time in the chair.
There were no appointments, just "Walk Ins", at Roll N Dice, which worked really well for our unpredictable schedule. We only had to wait a few minutes for our turn, and Hagen had fun playing with the toys in the waiting area.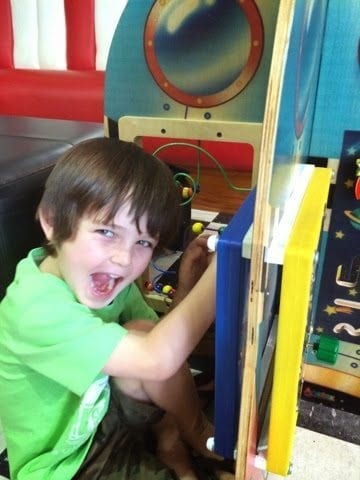 When it was Hagen's turn, he had a big decision to make! Would he get his haircut in the Army Jeep, the Police Car, or The Red Airplane?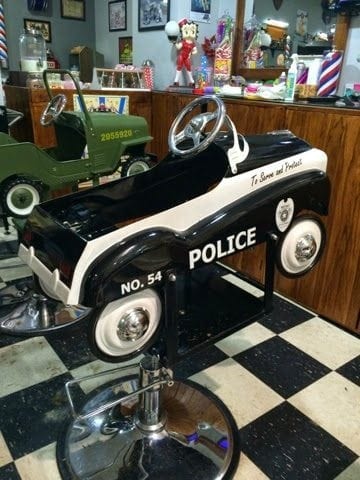 He was still a bit apprehensive, but he had his eyes on the lollies he was sure to be awarded if he sat still for his haircut. Before hopping into his vehicle of choice, he was offered a milk shake. Would it be banana, strawberry, or chocolate? So many choices to distract him… It was magic!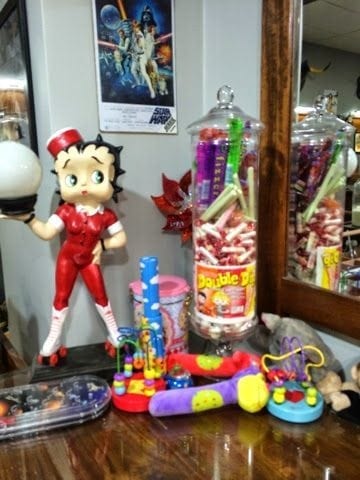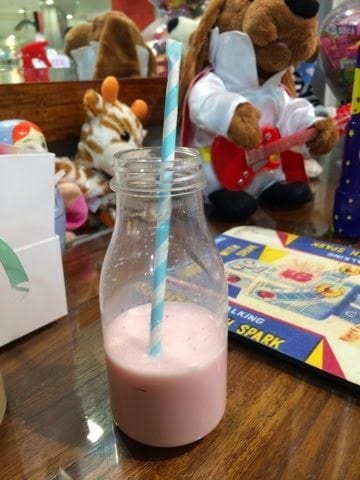 He chose strawberry, and was soon sipping away while seated on the red airplane, cape and all! He even had a glimpse of a smile on his face. His hairdresser was super fast, and did a terrific job encouraging him to sit still. I'm sure she has seen his kind plenty times before!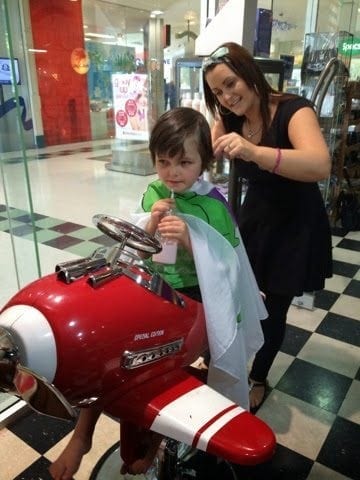 Hagen left the shop happy with hands full of rewards. A goodie bag, popcorn and a box of lollies. I know we will definitely be back for another haircut at Roll N Dice. I'm not sure how much longer Hagen will fit into the little vehicles though! Perhaps next time he'll graduate to the regular chairs. They still look pretty fun!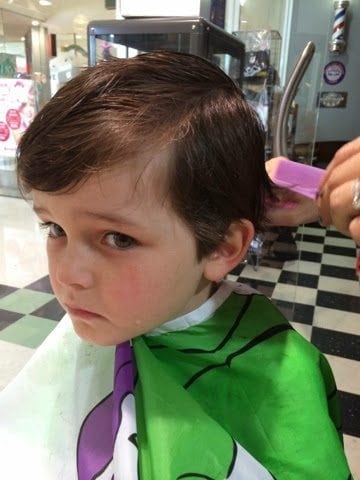 Hours of Operation:
Monday: 9:00am to 7:30pm
Tuesday: 9:00am to 7:30pm
Wednesday: 9:00am to 7:30pm
Thursday: 9:00am to 8:30pm
Friday: 9:00am to 5:30pm
Saturday: 8:30am to 4:30pm
closed Sunday
For more information visit the Roll n Dice facebook page