Food for the soul served in a beautifully scenic dining atmosphere. Local fresh produce prepared for you carefully selected beers and wines served amongst recycled jarrah, corrugated tin, and enormous Woolamalloo wharfing beams. 
You may have heard of the famous Roleys on the Ridge just off Brookton Highway in Roleystone.
It has been a long standing eatery for many locals and foodie enthusiasts who travel near and far to experience the quality culinary fare and million dollar views.
Good news is – the views are more magical than ever and pair gorgeously with a fresh vibe thanks to new owners Ben and Michelle.
They have opened their doors with a shiny new chef and a fantastic modern menu and a kid friendly vibe!
With a young family of their own, Michelle and Ben wanted to create a family friendly space that is definitely reflected on the menu!
This kids menu, affectionately called the 'Littlens Menu' is on par with the adults!

My daughters fish and chips gave my main a run for its money and the steak, gravy and chips had hubby drooling from the other side of the table. Every 'Littlens' meal comes with a drink and ice cream so win-win all round. 
Parents will not be disappointed either!
This is an amazingly fresh and current menu bound to please every taste.
Nom Nom Nom!
Pair your meal or share plate with a delicious beverage from their extensive drinks list and just take in the flavour fest heading your way!
Our meals were like a lovely work of art and a testament to the care and thought that has gone into creating and presenting food that is not only visually delightful, but a flavour fest too!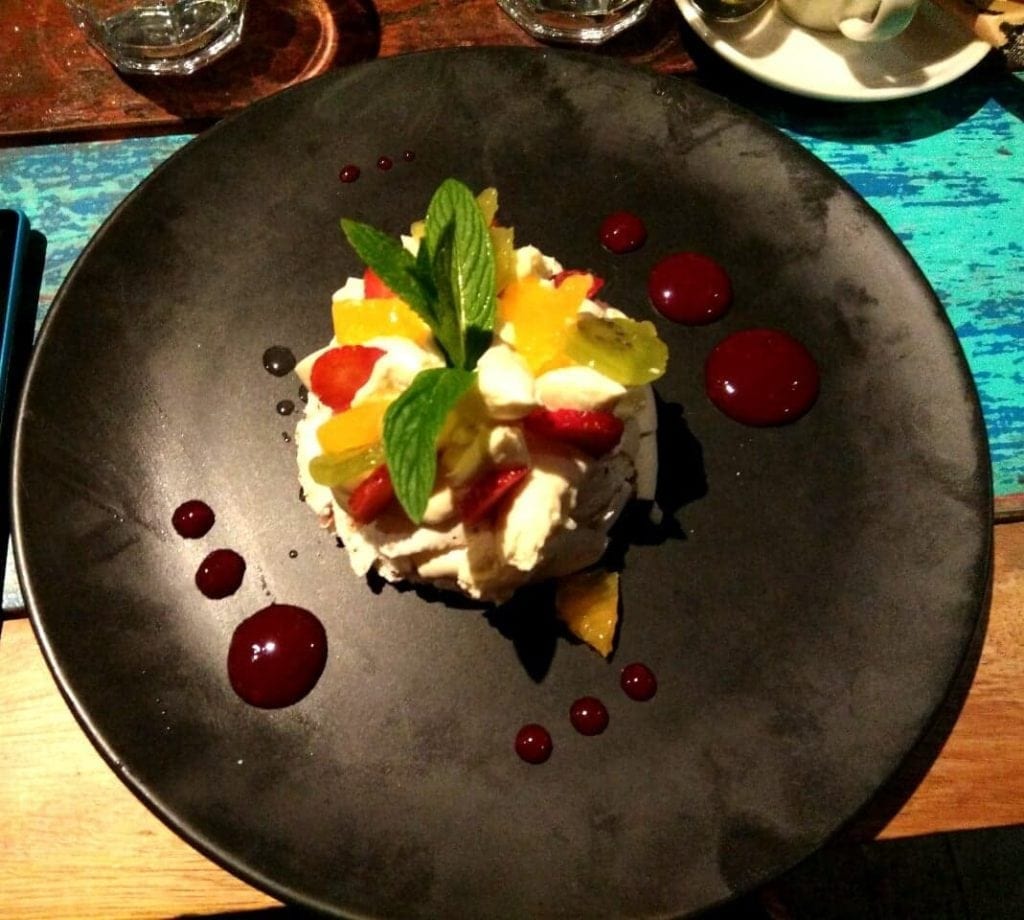 If you are coming up during the day be sure to check out all the delights on offer at Brackenridge Village including Meraki Collective and the divine Blue Sky Bread (both super kid friendly and run by local Mumma's).
The views are unbelievably spectacular and they have a lot in store particularly leading to the warmer months and they often have events and specials like 'Kids Eat Free' nights,  so be sure to follow their social media and check out the website to keep updated.  
This is the perfect place to meet up with mothers groups or family catch ups where everyone is catered for.  Enjoy a hearty meal, light lunch, afternoon tea or just drinks overlooking the views or warmed up by the fire.
The service was of the highest standard and the super friendly staff couldn't do enough for us and our children. Our orders were taken efficiently and with a smile. The serving sizes were plentiful and from entree to dessert the flavour just did not stop and the kids ate the lot!
Roleys on the Ridge is a must do especially when exploring the magical hills!
Click Menu to check out their amazing menu and to keep up to date with news and events.
Roleys on the Ridge
Where: 3/1 Soldiers Road, 
Roleystone
Open:  Monday: CLOSED
Tuesday: CLOSED
Wednesday: 12:00 PM – 2:30 PM, 6:00 PM – 1:00 PM
Thursday: 12:00 PM – 2:30 PM, 6:00 PM – 10:00 PM
Friday: 12:00 PM – 2:30 PM, 6:00 PM – 10:00 PM
Saturday: 12:00 PM – 3:00 PM, 6:00 PM – 10:00 PM
Sunday: 8:30 AM – 2:30 PM, 6:00 PM – 8:00 PM
Email: hello@roleysontheridge.com
Website