Based at the very family friendly Derrick Ernst Neighbourhood Centre in Morley is weekly kids music and movement class, Rock N Bop Tots.
Rock N Bop Tots is perfect for kids aged 0-5 years and includes lots of the nursery rhymes we grew up with, as well as some new songs. It runs every Wednesday from 9.45am to 10.35am during the school term, and families are welcome to attend casually or for the whole term.
Sessions are lead by bumblebee Candice and ladybird Rose. Candice sings and plays the guitar, while Rose sings and leads everyone in the actions. Both are mums themselves and interact with the children in such a way that all feel special and included.
Sessions begin with the children sitting on the mat, either with their parent or carer or sitting together in a group in front of Candice and Rose, depending on their level of confidence. Candice and Rose lead the group in three or four songs with actions to warm up, before breaking out a tub of assorted musical instruments to share. These include drums, a xylophone, bells and shakers. Children are then invited to play along to the music of three or four more songs as they sing.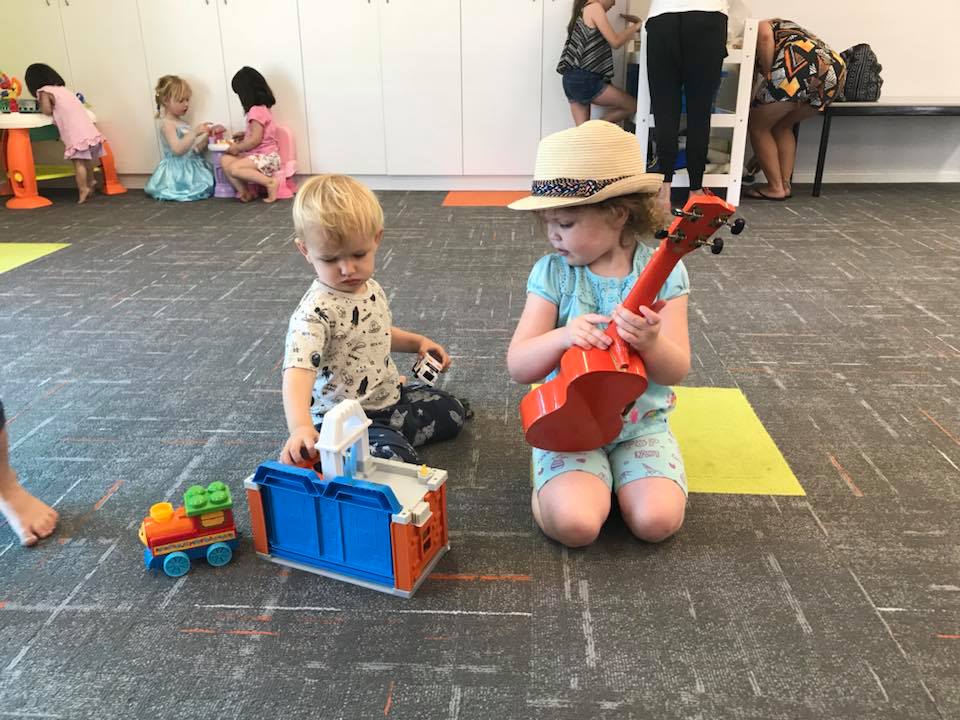 Next, Candice and Rose bring out more props. These include puppets, a hobby horse, balancing ropes and a big red car with working headlights. Each week different children get a chance to lead the group driving the big red car. There is lots of marching, imaginary play or dancing and moving around the room to the music.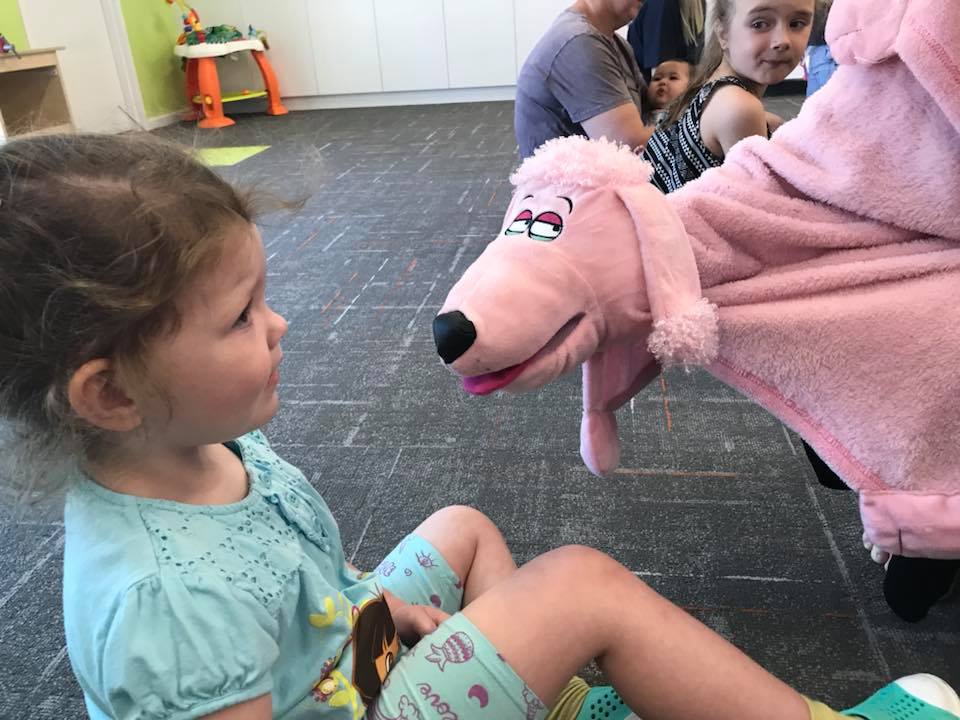 To wrap up the musical part of the session, the ladies bring out a colourful parachute. The children and adults are invited to help lift or wave this, depending on the activity. At our most recent session, we added a beach ball and imagined it was floating backwards and forwards on the ocean as we sang a song. We ended with the children under the parachute and the parents lifting it gently above. This set off lots of giggling and little hands reaching to touch or try to catch the rainbow fabric above.
Following the musical portion of the session, the children are invited to enjoy some free play with the many toys available in the room, which doubles as a Playgroup at other times through the week. There are lots of soft toys, cars, activity sets and dolls to dress up. It's a great opportunity for little ones to chatter among themselves and make friends, while parents and carers do the same.
We went with friends on each occasion we've attended so far, and both the girls and the boys have found something to love. My Miss 3 loved having a turn in the big red car, as did her friend Mr 4, as well as racing around the room pretending to fly or balance on a tightrope. My friends almost 2 year old just loved dancing to the music. They all enjoyed the social aspect of dancing with their friends and then sharing the toys afterwards.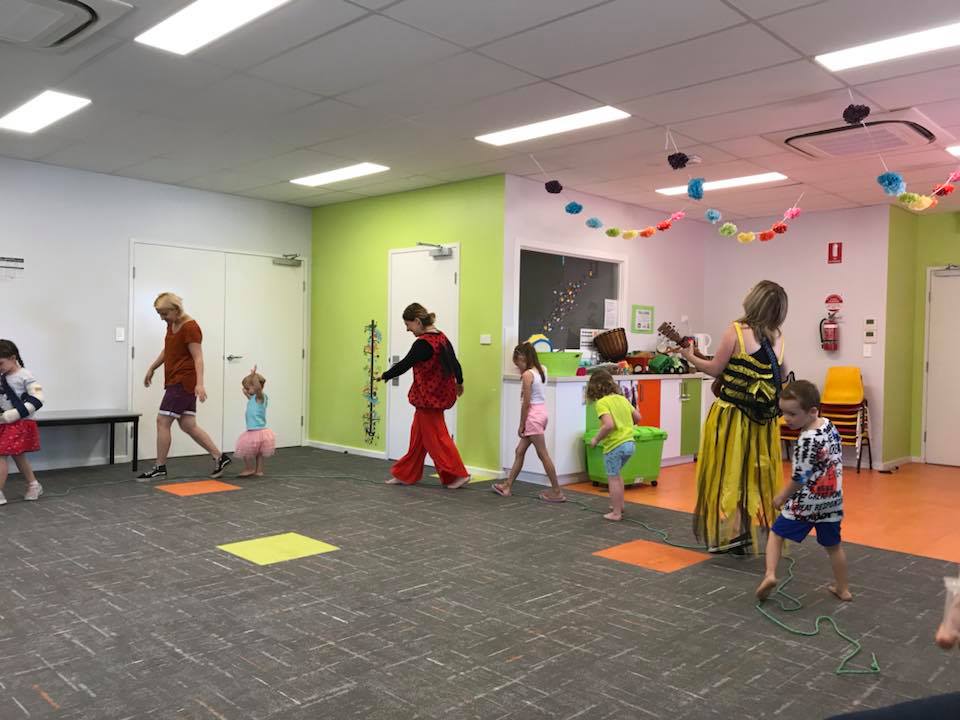 The sessions are full of fun and energy, as well as educational elements, with different theme weeks such as Teddy Week or Insects and Bugs Week every few weeks to keep things fresh.
Candice and Rose make newcomers feel warmly welcomed into the group, as did the other mums we met. As of next year, Candice and Rose hope to expand their sessions further, running in other suburbs around Perth.
Rock N Bop Tots
Derrick Ernst Neighbourhood Centre, located at 5 Tara Street, Morley. There is limited parking at the front of the centre, as well as some parking on the street.
Sessions cost $7 each for one child or $10 each per family.
Contact Candice to check session availability on 0431 474 344.