With the plastic bag ban in place, and the "plastic free July" movement underway, the Belmont Forum have gone green with their Reuse, Recycle and Repurpose themed activities happening all school holidays.
Today we made "no sew" tote bags by repurposing old t-shirts. This was a great activity run by The Ridge Retreat and Health Gardens – the ladies were very friendly and helpful. We arrived just after 10am and there were a few children already making their bags but we were able go straight in and get started. We were shown what to do and I couldn't believe how simple it was!
The girls were very happy with their new totes.
Now we know how to do it, the girls will want to turn all their old cute t-shirts into bags – we really did learn how to reuse, recycle and repurpose today.
The other activities are recycle veggie pods (BYO old tea cup or small coffee cup) and mini big city hotel (BYO mug, cup or tin can).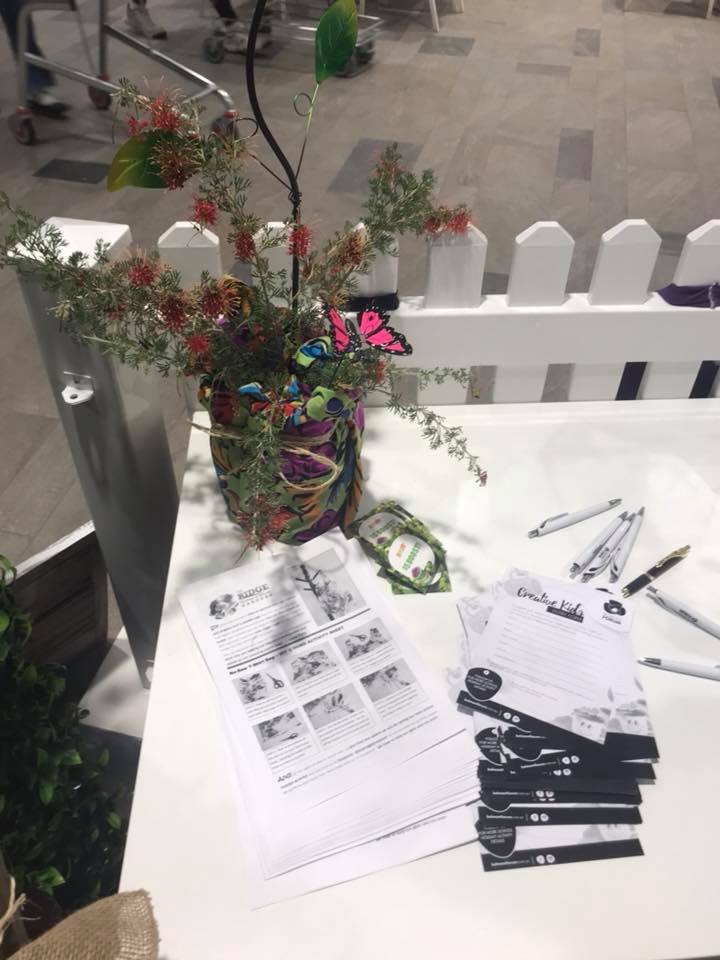 After completing the activity you can enter Belmont Forum's competition to win a family pass to Reading Cinemas Belmont and a Belmont Forum dining voucher.
You'll find the activity centre near the food court between 10am and 2pm Monday – Friday throughout the school holidays.
Reuse, Recycle and Repurpose
227 Belmont Ave‎, Cloverdale
www.belmontforum.com.au/reuse-recycle-and-repurpose-these-school-holidays