Rendezvous Hotel Scarborough – If you're looking for a fun family staycation that has a resort feel, is close to the beach, cafes and restaurants, then the Rendezvous Scarborough is a great option.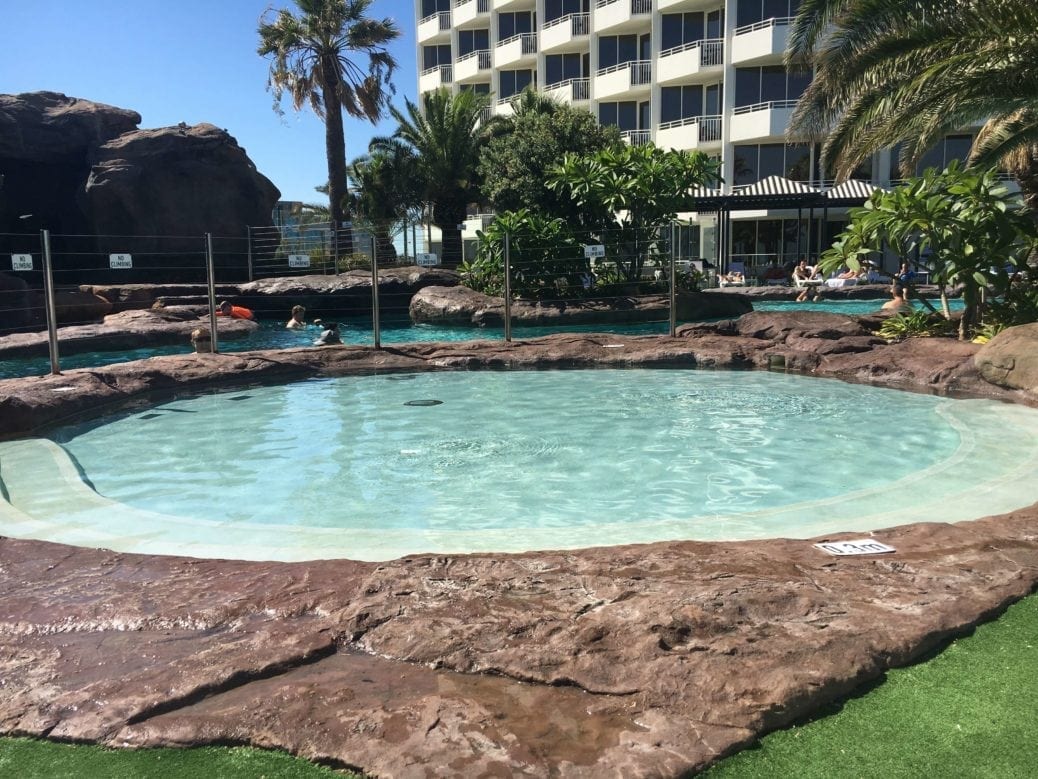 The hotel boasts a large resort style swimming pool with a large rock and waterfall area that will keep the kids entertained for ages.
There is a poolside café which serves snacks and drinks. The pool overlooks the beautiful Scarborough beach and has a real summer resort style feel. On busy, hot weekends you will need to get down to the pool area early as the pool lounges get occupied very quickly and there is a limited grass area. Check in was also very slow on the busy weekend that we went.
Our room was spacious with two queen sized beds and the balcony overlooking the pool and tennis courts.
The hotel's Straits Cafe hosts a buffet breakfast. However, we chose the cheaper option of eating at Dome café which is located just further down within the hotel lobby complex but still with beautiful views of the Indian Ocean.
The hotel's other facilities include a games room, tennis courts, and gym.
For dinner, we headed down to the iconic Peter's by the Sea for some fish and chips and made a picnic of it by eating on the grassed area overlooking the beach. This was topped off with some ice cream sundaes from the cold rock ice creamery.
To add to the holiday feel, we paid for an in-room movie, which at $15.95 is a bit steep but there was a good selection of new release titles. At the end of the movie the kids loved looking out over the pool which is all lit up and open until late.
Unfortunately from now until early 2018 there is large scale construction works underway as part of the Scarborough redevelopment project. This means there are extensive restricted zones along the promenade and access to the beach is limited to a small number of thoroughfares. The children's playground has also been removed but will be replaced in the future with a more modern structure as part of the redevelopment. However, it does make for some cheap accommodation deals.
Find more family friendly resorts in WA